Want to make the presentation, but don't know where to take consolidated data? Now there's no need to search for or copy data by hand! You can download reports in Email Tracking and use this info as you desire. Our team always takes into account the wishes of our clients. This update is not an exception, cause our clients often asked questions about how to download reports in Email Tracking. Let's overview the process of downloading the report to your PC.
How to download reports in Email Tracking?
The whole process will take only a few seconds and you will be surprised how easy it is. If you use Email Tracking, you should know that all the reporting data you can find on the Statistics page. There are drop-down lists with such names as: "Show data for", "Reporting period", "Data for addon". You can select a specific agent, choose the time frames of the report and particular addon to display the data for. Then, if you click the button "Download report" in the upper right corner, the plugin will automatically compile a CSV file with the chosen parameters.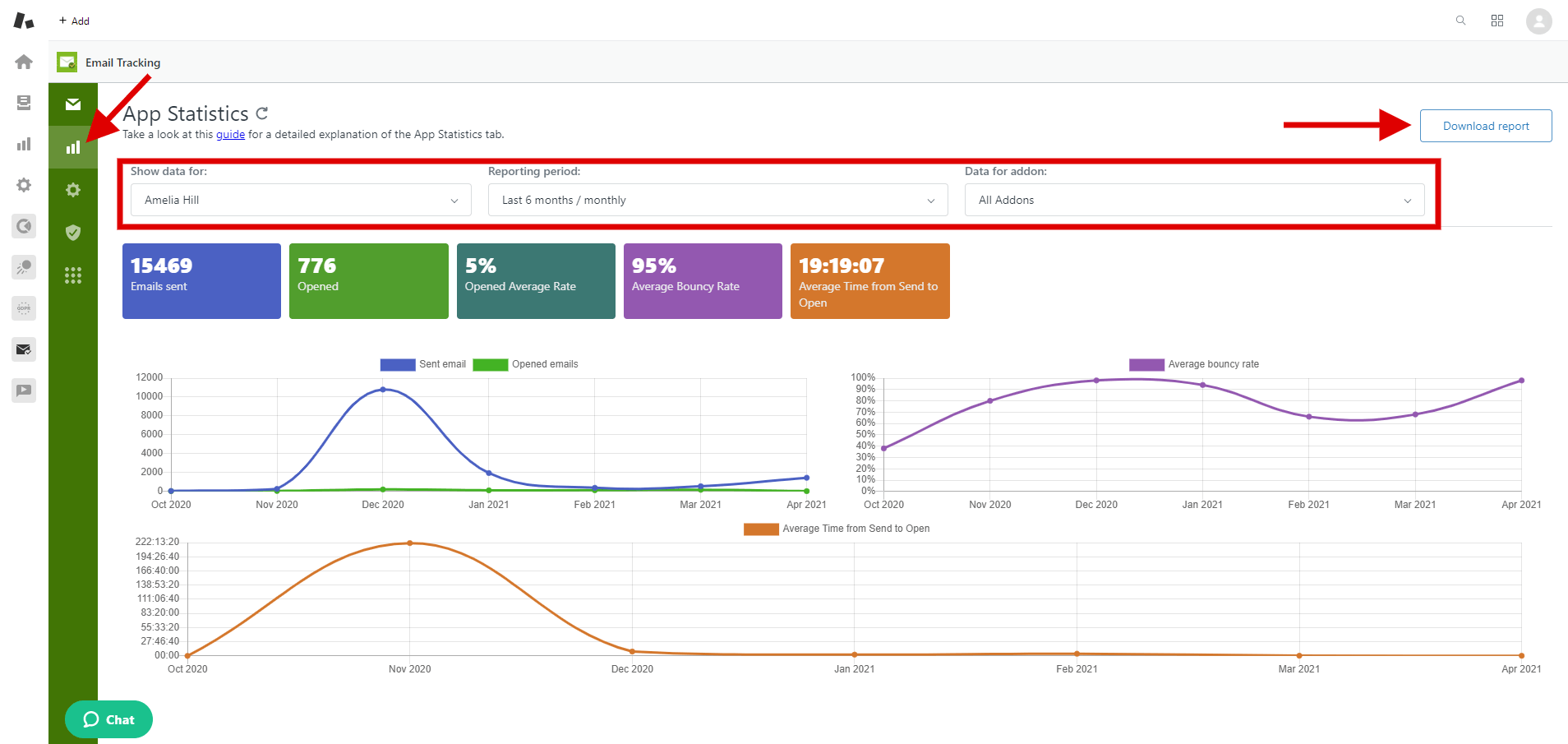 Statistics page view
Afterward, the file will be saved on your computer so you can open it instantly.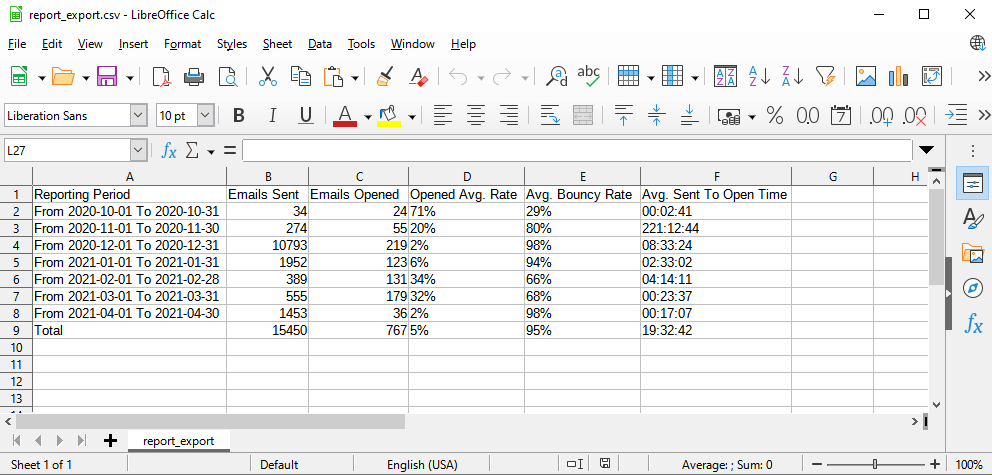 Report file view
Thus, you won't have to copy data manually in order to showcase it to your coworkers. By the way, it's a great method for saving the reports that were captured more than 6 months from now.
Try Email Tracking and our other apps and services for Zendesk!
Want to know if your emails are relevant to your audience? Try Email Tracking and check the best time for a reply, seen/unseen letters, and download the statistics.
Furthermore, If you are a user of CRM and Deals, we are glad to announce that the identical feature was added to CRM and Deals for Zendesk. This app can help you to get a full overview of your entire sales funnel, follow the progress of each sales deal, see what actions you need to take to win them, and compare the performance with the goals you set.GrowthDot also offers other custom apps, Zendesk theme customization, and Zendesk consulting services. Make sure to check them out!
Want to keep up on the latest news?
Check the newest items!
Read more