Take care of your eyes day and night using dark theme for Zendesk tools and services.
Dark mode
Put your best work forward
Dark Mode is a dramatic new look that helps you focus on your work. The subtle colors and fine points of your content take center screen as toolbars and menus recede into the background.
Dark Mode works with all products and apps that come with your Zendesk, and third-party apps can adopt it, too.
Choose what works best for you — the familiar light appearance or
the new Dark Mode.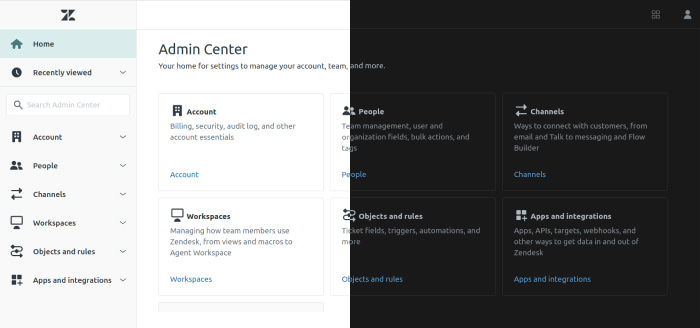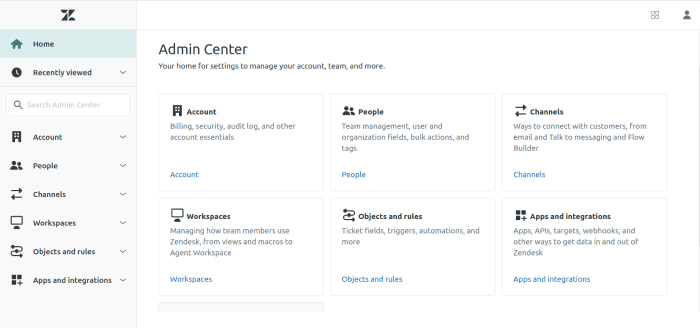 Save your dreams
Nightshift
When we are exposed to blue light produced by electronic devices,
our body suppresses sleep-inducing hormones. As a result, our
biological clocks are thrown off which can lead to harmful
consequences for our health.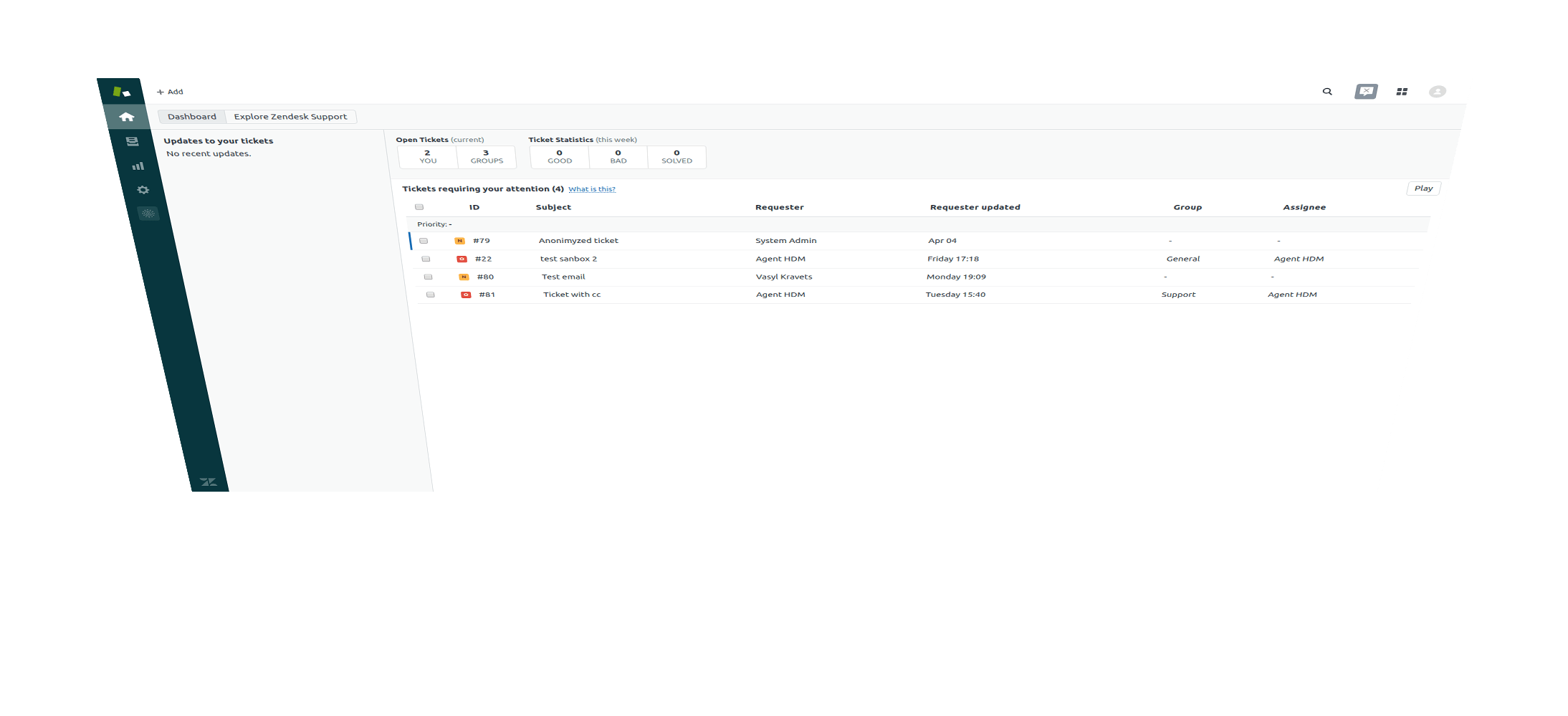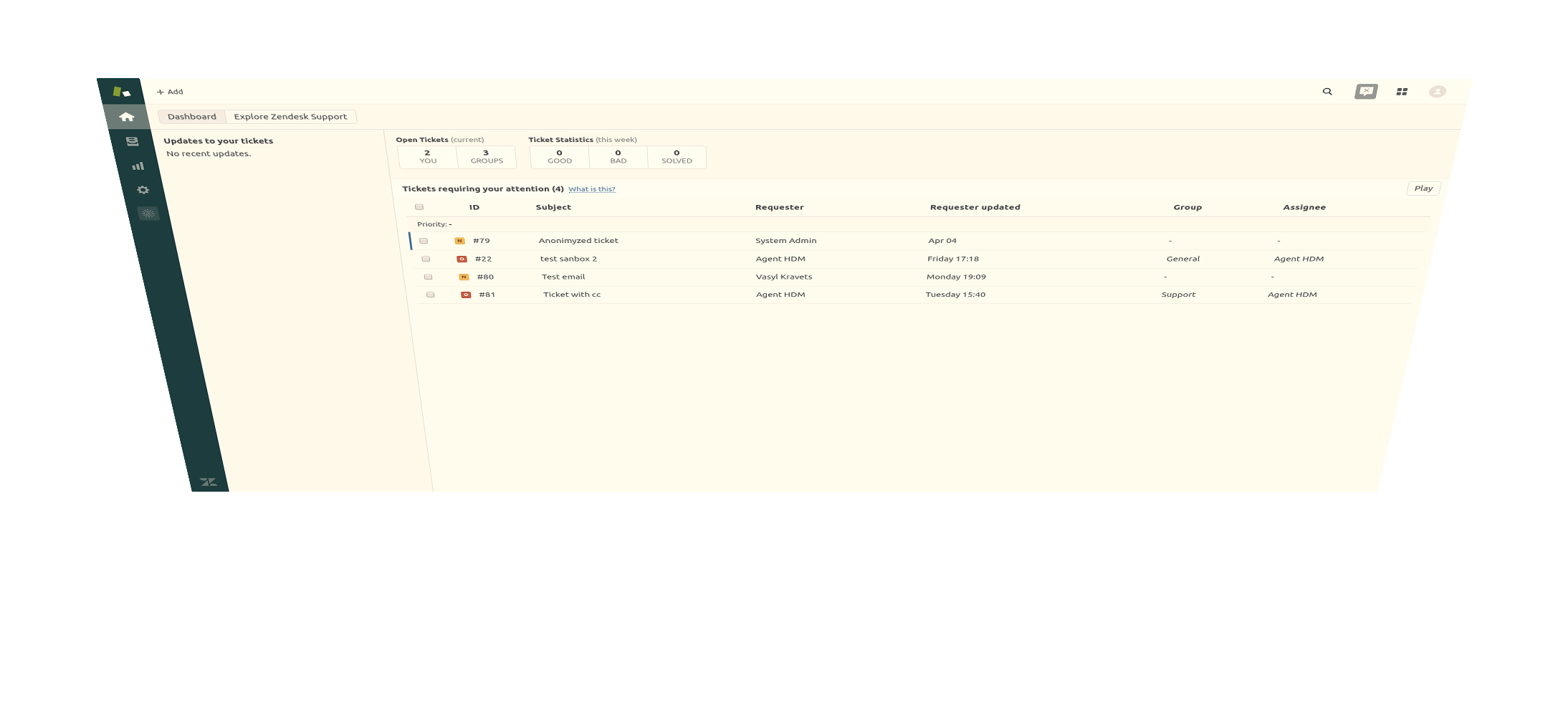 Daylight

Nightshift
With respect to your data
Great privacy
Dark mode does not collect any personal data. You don't need to sign up to use the extension.
Also, the add-on does not use the Zendesk API. So, there's no way it can access any information in your Zendesk. And the greatest part, Dark mode is free of charge and ads.