Aarhus
Custom Theme for Zendesk Guide
If you would like the colors to match your brand guidelines, please request the Branding service. Want some major changes to the theme? Then Customization is just right for you.
Tax Included info
One-time pay info
No affect on content info
Designed internally by our specialists, Aarhus is a custom Zendesk theme that is based on the standard characteristics of our template. It takes into consideration all Zendesk features and details.
These include the always visible header, Sidebar Navigation, categories with customizable icons, Prev Next buttons that help users forward to the next or previous page.
One important aspect of the theme we provide is the fact that it includes custom links in the footer. You can use them to link to your social accounts and other resources.
Besides, Aarhus is a complete product, meaning that you will not have to pay extra for customization as everything is accounted for.
Whether its additional branding or a slight change to certain elements, you are free to do so due to it being quite modular in nature.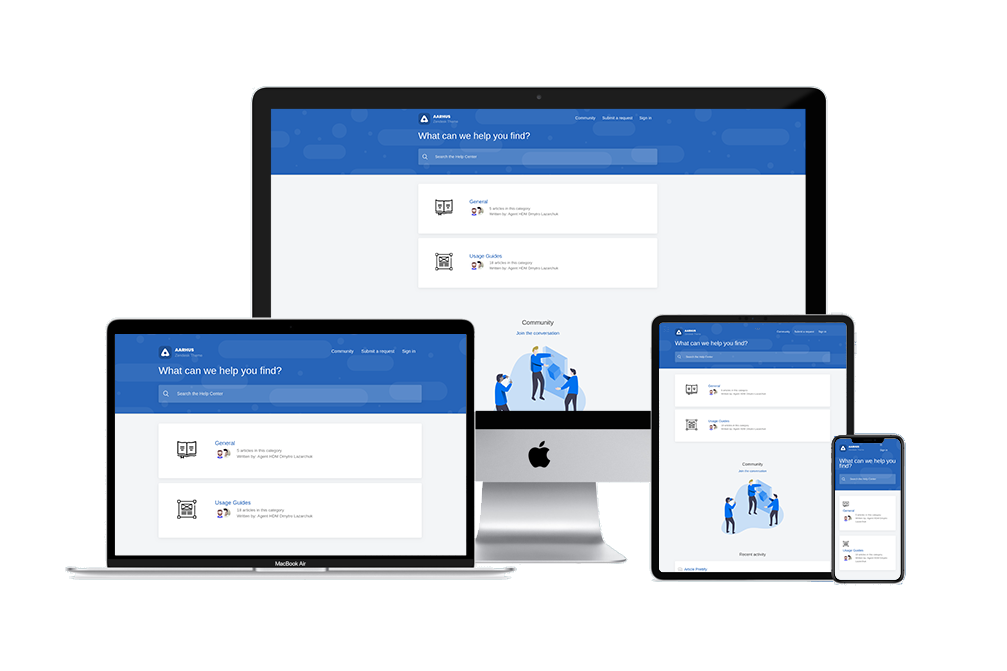 Accessible on All Devices
Another defining feature of the Aarhus theme (in fact, all of our themes) is that it will work on just about any device. It was built from the ground up to support a wide range of display technologies, as well as different sizes. Our theme is a one-size-fits-all solution and it will work on all browsers.
This cross-compatibility is possible thanks to our rigorous testing framework. Whether you are using IE11 or Chrome or Safari, our theme will display equally the same on all browsers. And it's not just browsers, if you look at it on a smartphone or a desktop, you will be greeted with an appropriate layout.
Extra Formatting Elements
We made sure that our themes aren't just visual makeovers. Our experts made sure that they have a few extra features as well. Aarhus is equipped with extra formatting components that you can use to make your articles more visually appealing.
And it's not just about the looks, you can make your information more visible and readable. By using our themes, you aren't limited to just stock features nor do you have to install extra plugins to get new functionality. You just use our themes and take advantage of the added benefits.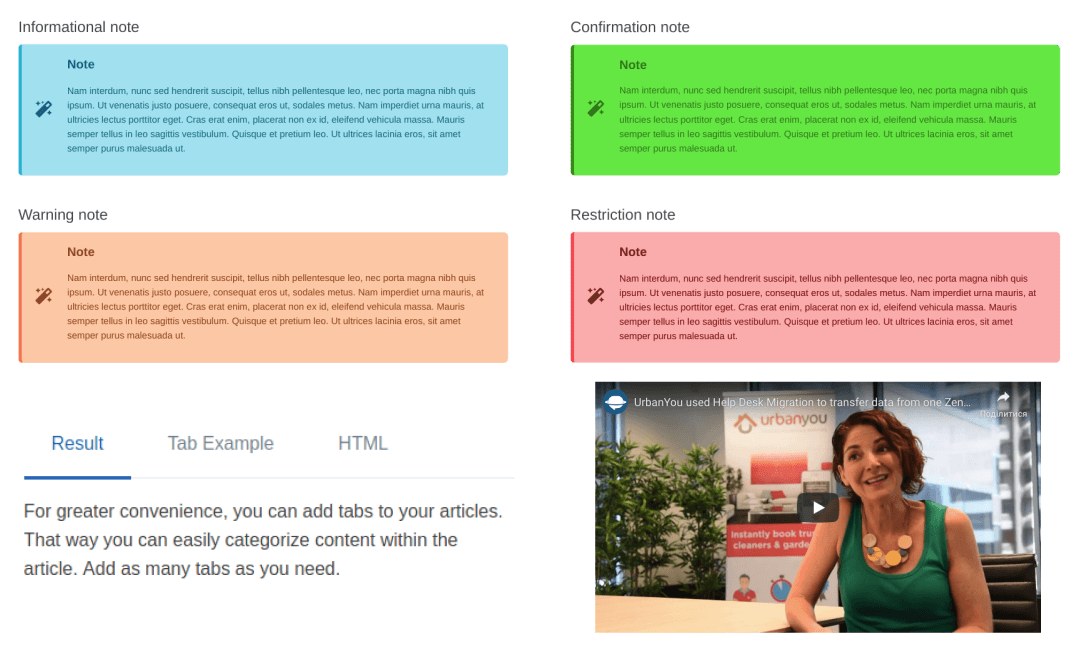 Aarhus Samples
Different styles and colors in Aarhus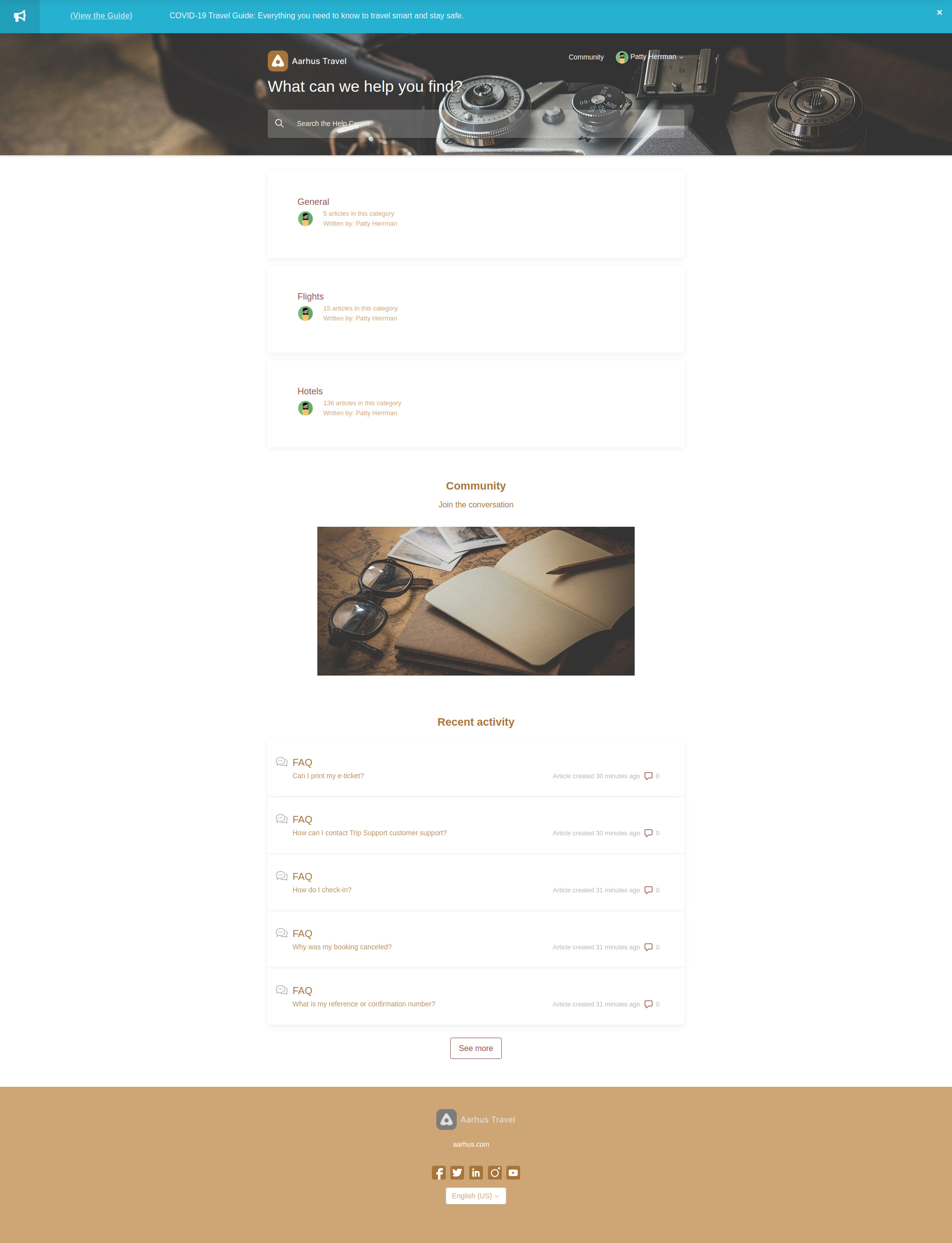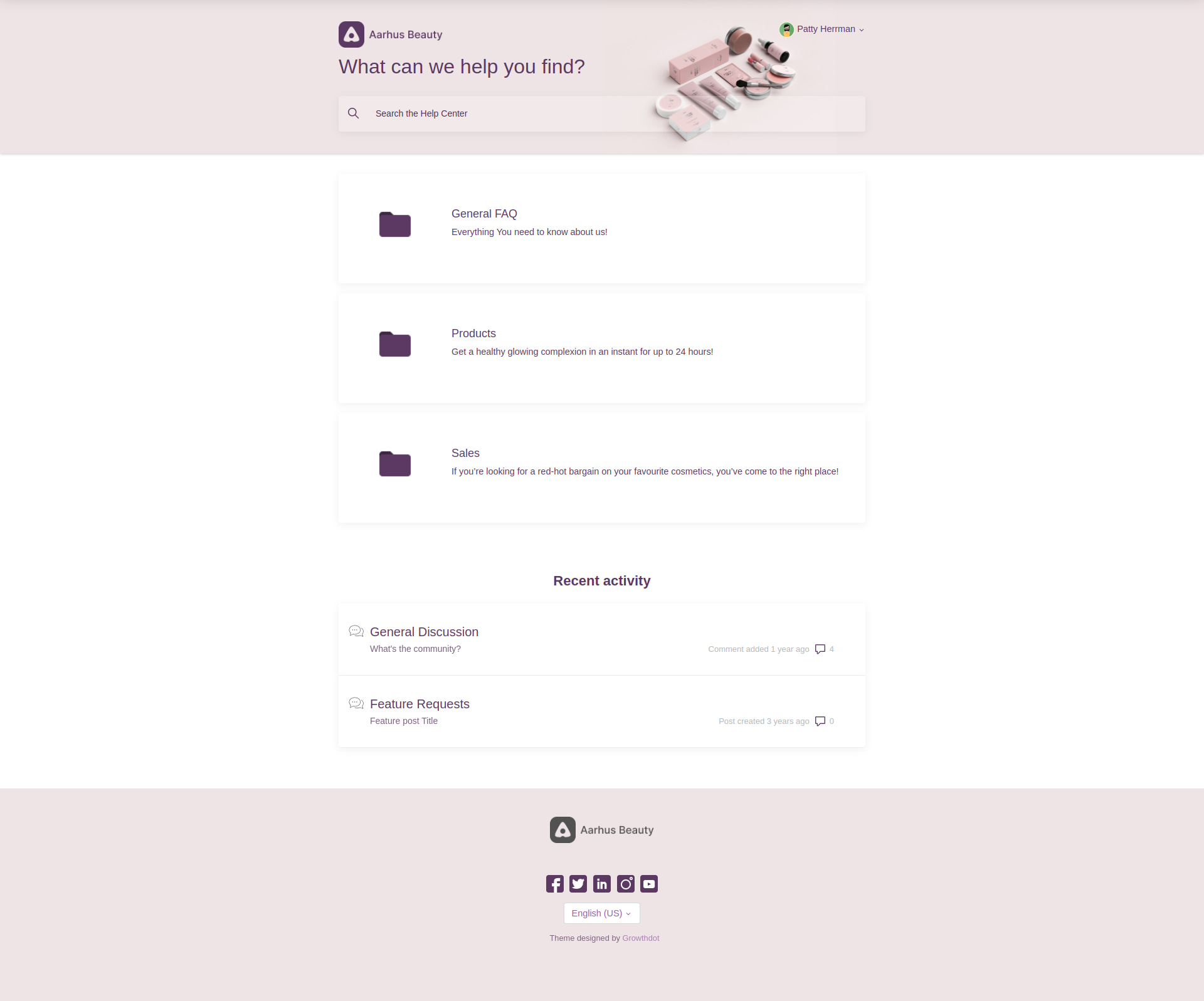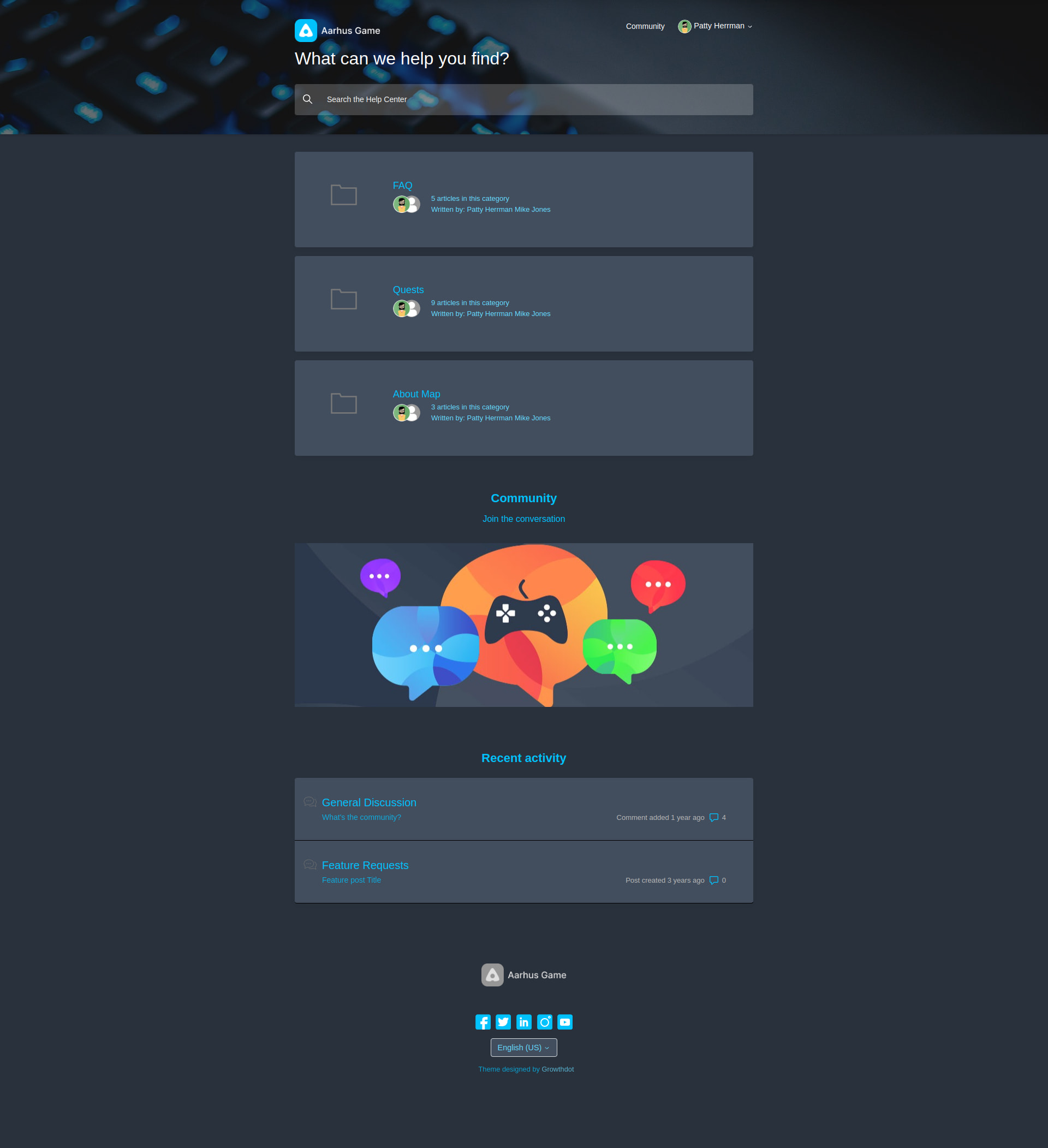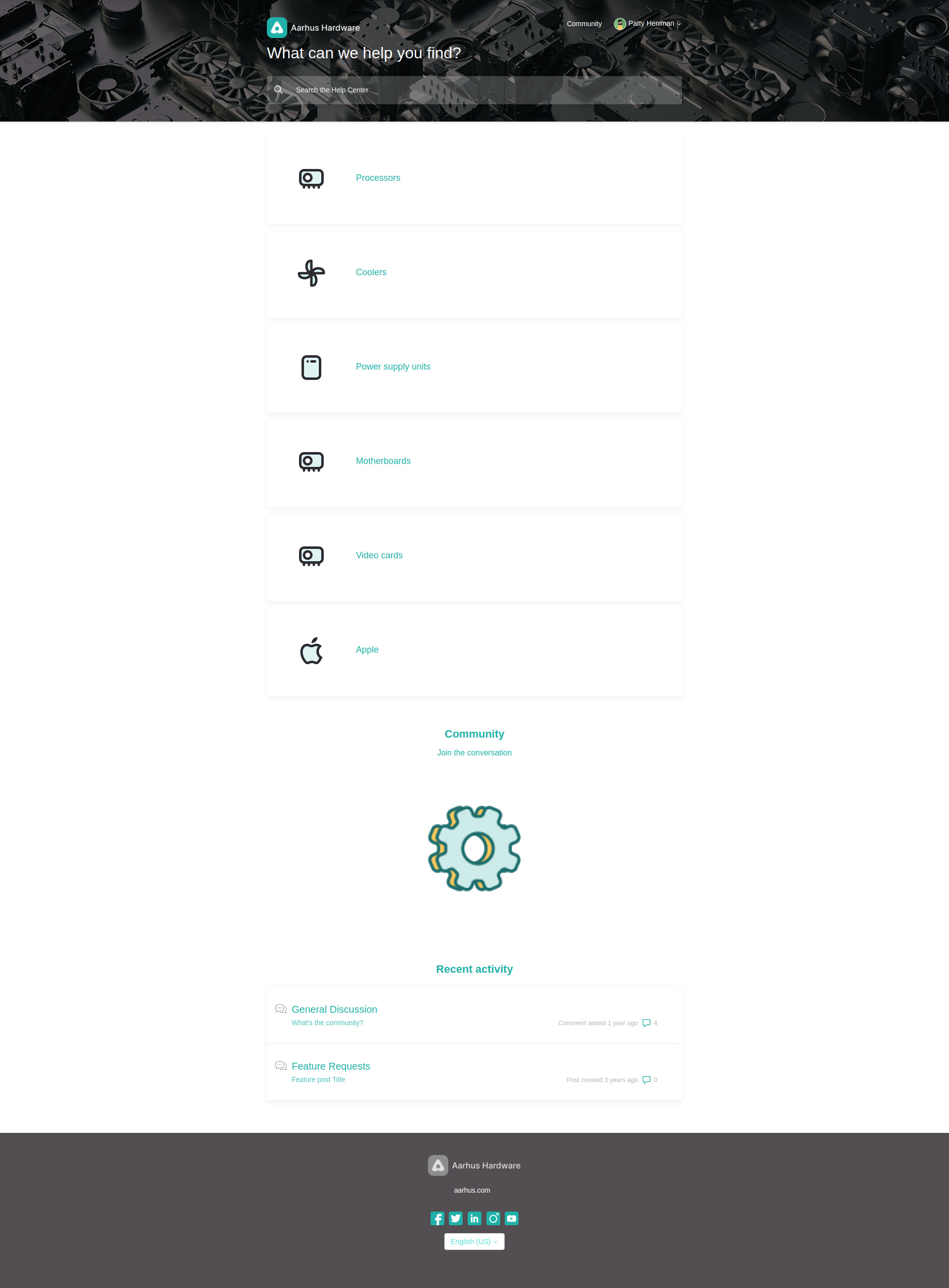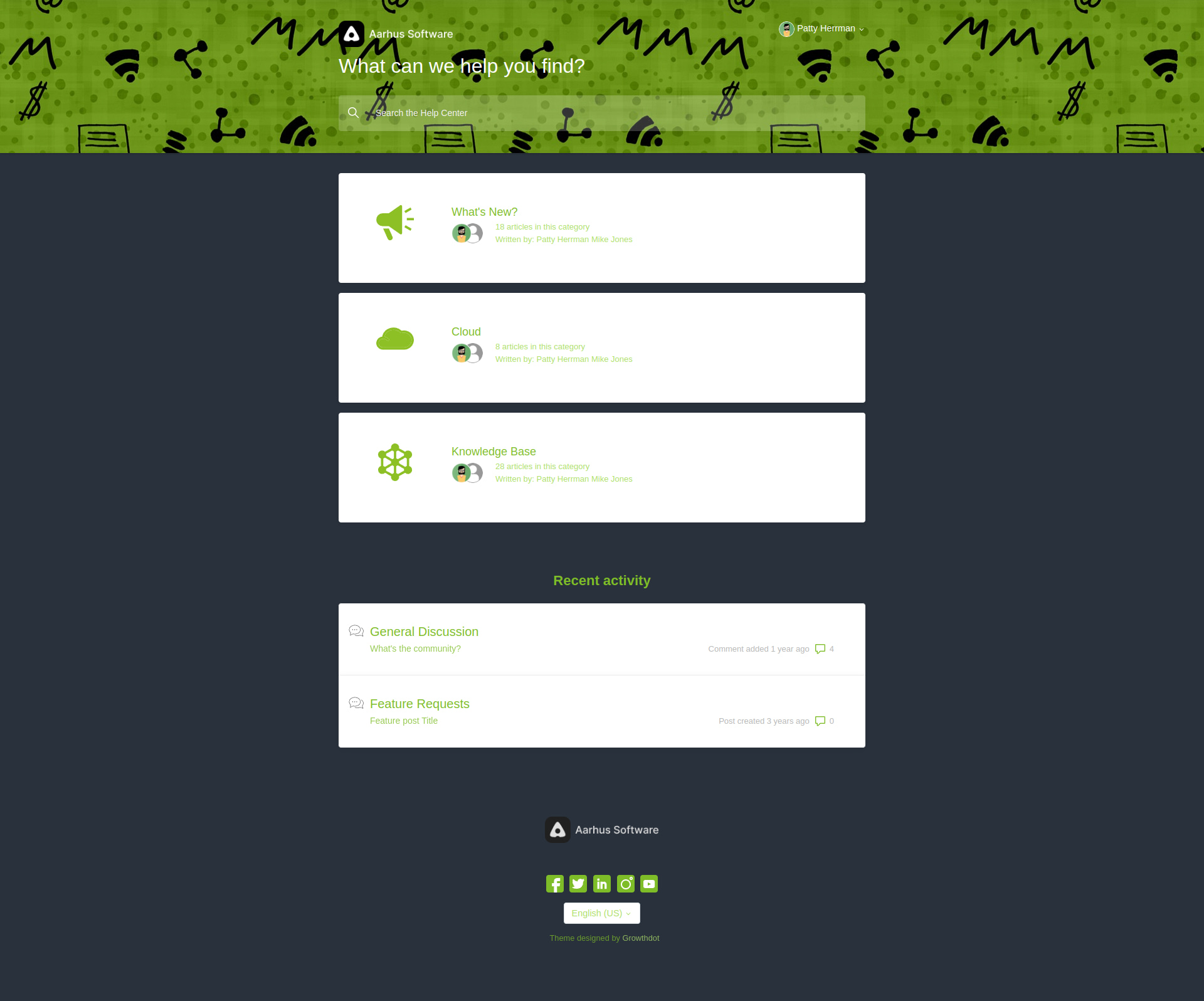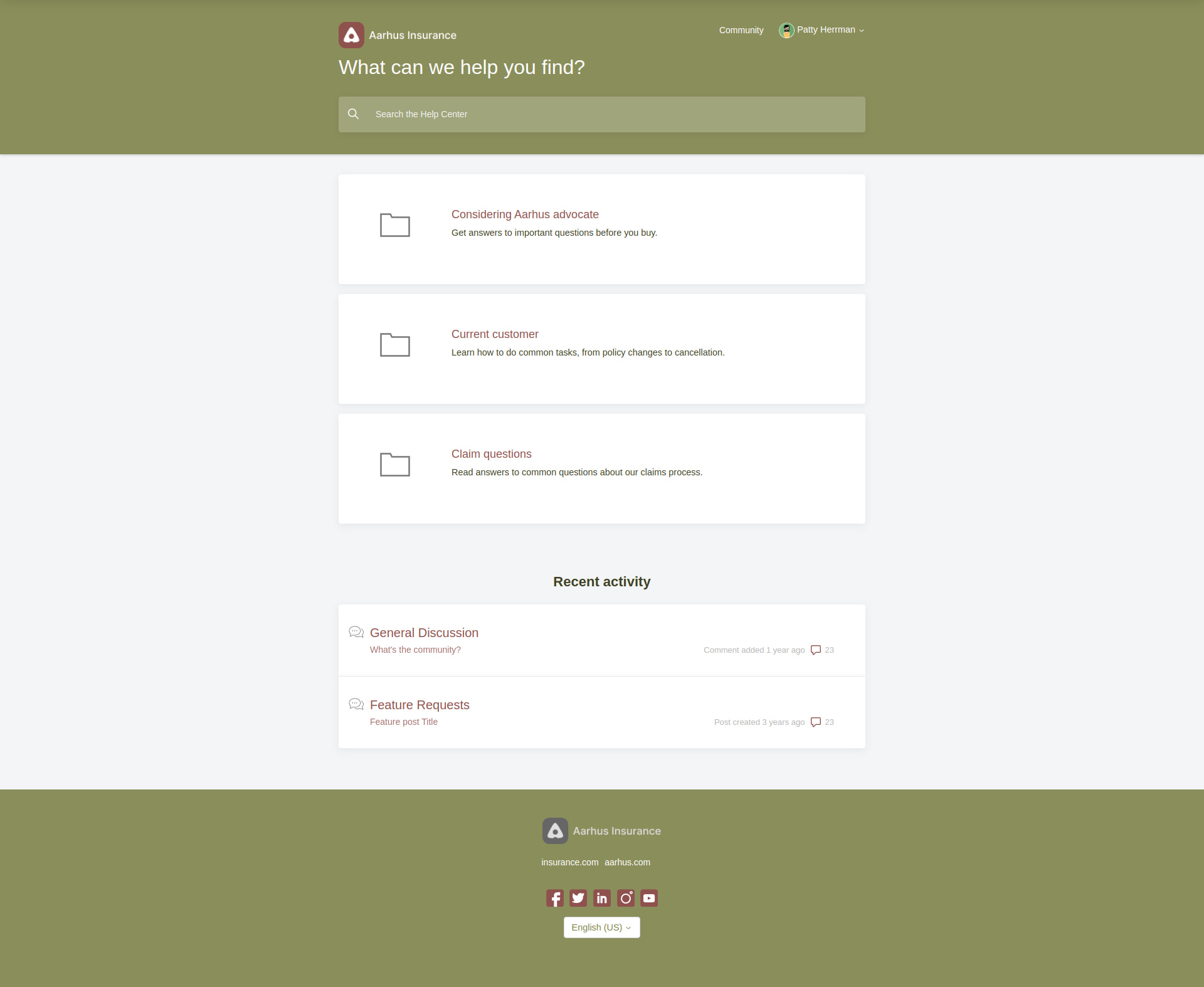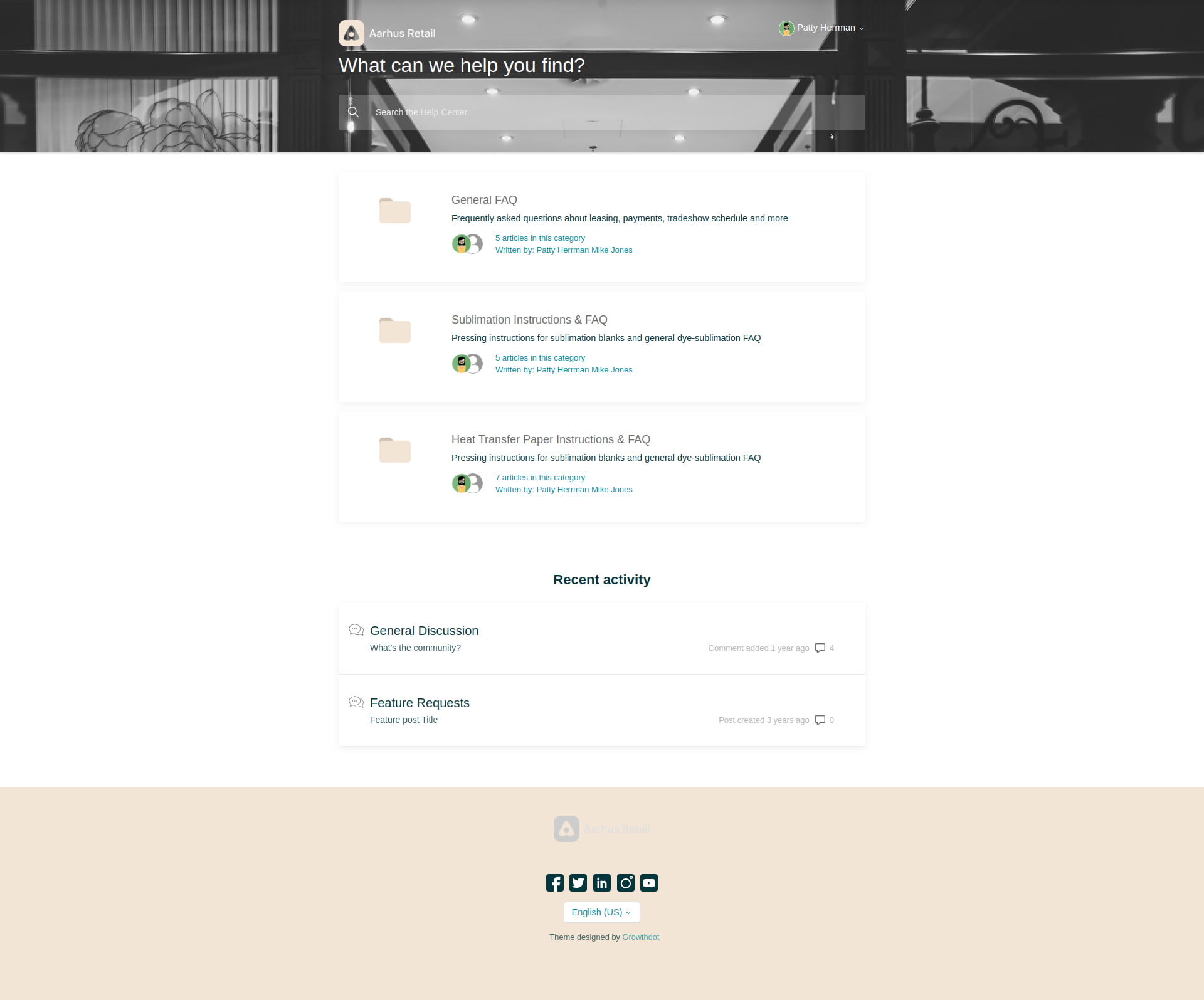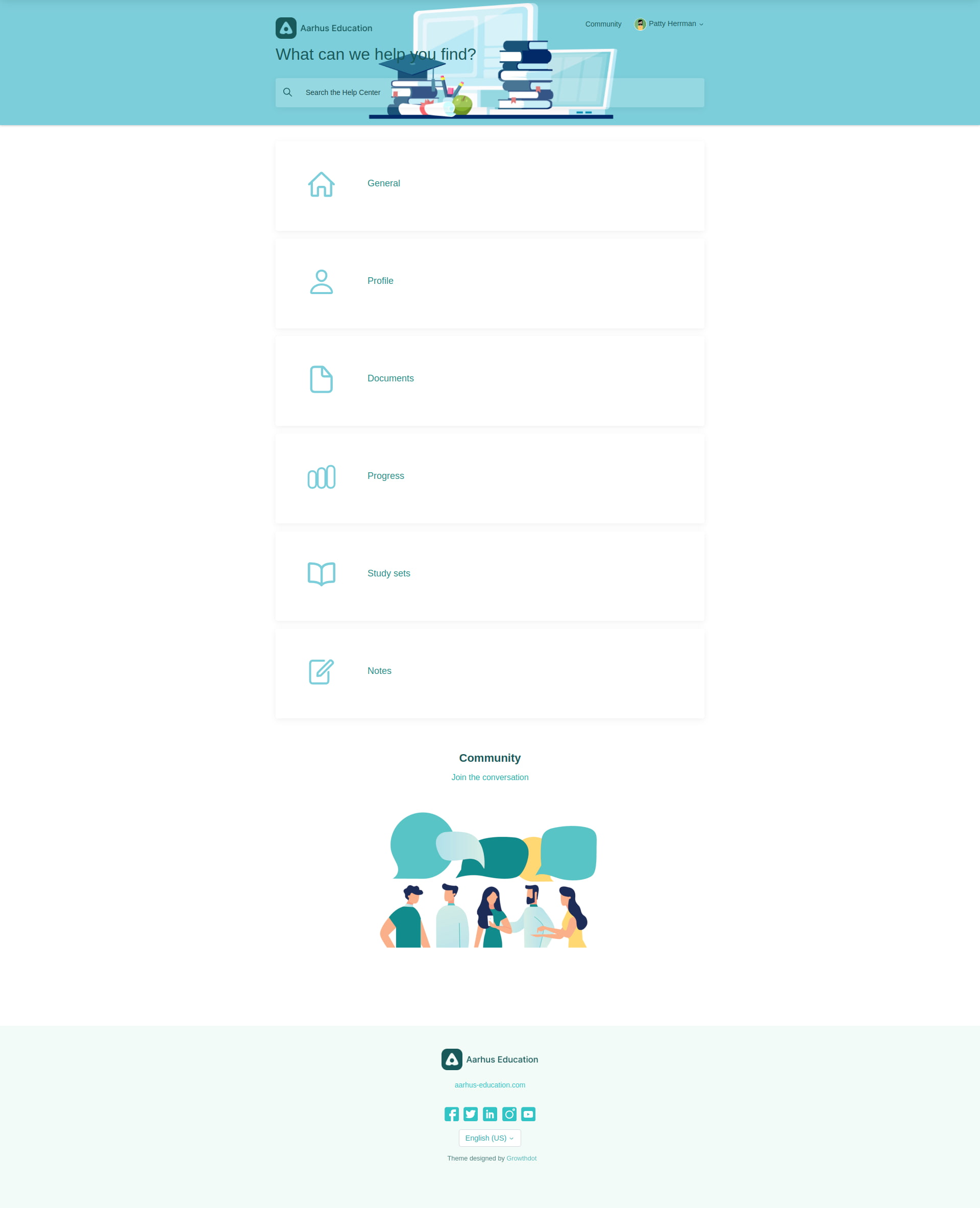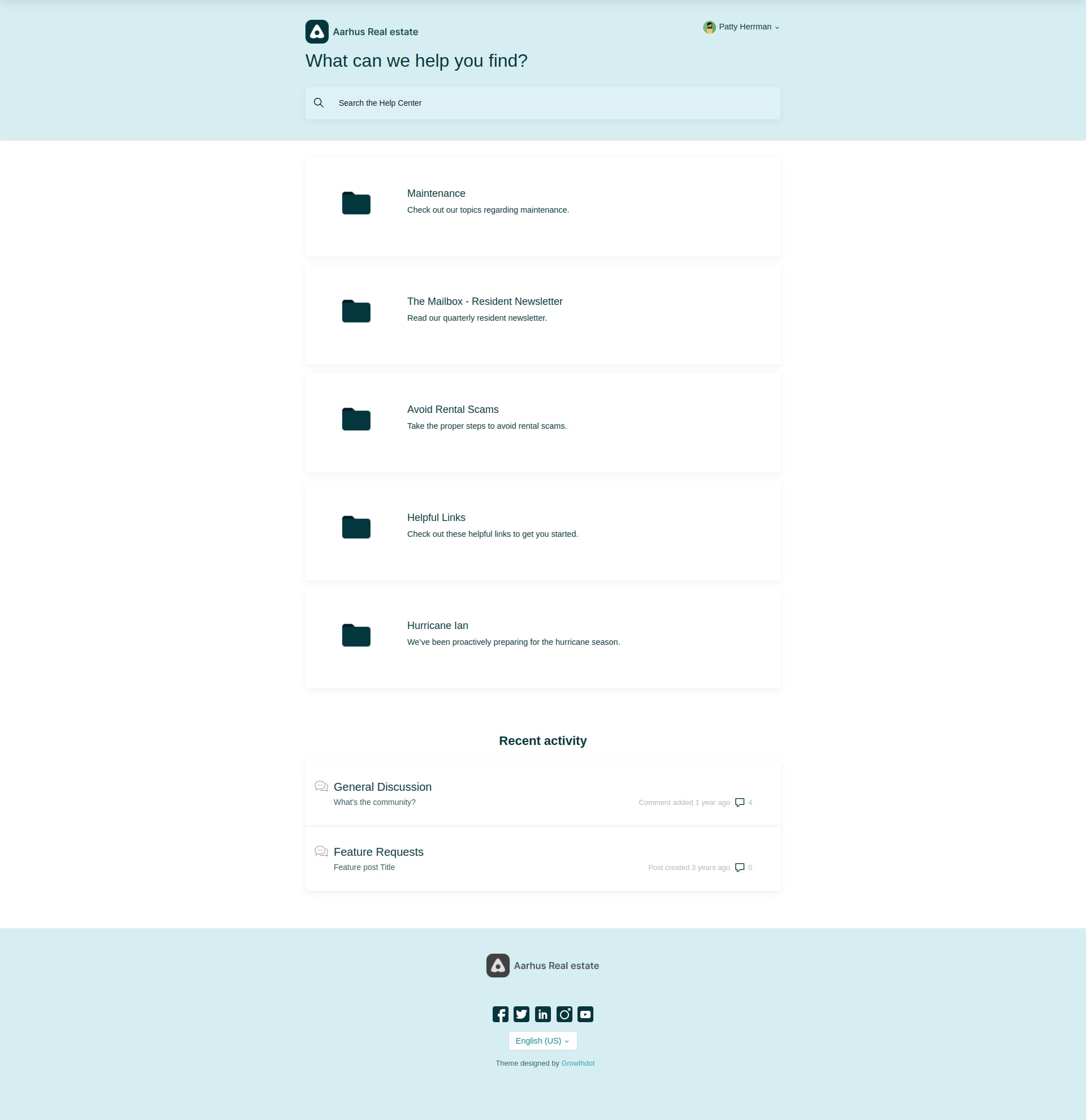 Aarhus Theme is Easy to Work With
Branding
All of our themes come with tools to perform basic changes such as changing colors, hero images, fonts, icons, homepage layouts. And the best part of it, you don't need any coding skills to do it as everything can be performed in the editor.
In case of branding is not your thing, you can always order Branding service from us. We will get your ideas up and running in no time!
Installation
We want you to have a hassle-free experience, hence why all of our themes come bundled with a free installation service.
No need to wrestle your system when you can delegate everything to us.
Oh, and if you like to take things into your hands, you can follow this mini-tutorial over here.
Customization
One of the most important things in any software product is a clean, easy to customize code. In case you know your way around HTML and/or CSS, you can make Aarhus even more personalized.
And in case you don't want to bother with edits and scripts and whatnot, you can opt for our Customization service.
Instant Access
You will receive the import file in just 3-5 minutes after purchasing the theme. It's ready to download and install right away, and you can customize it if you wish to.
Complete Zendesk Compatibility
Being a Zendesk partner means that we make sure that each and every corner of our theme supports all Zendesk functions. Aarhus takes full advantage of the platform and covers even the most insignificant parts of the site.
Demo For Everyone
One of the best things about the Aarhus theme is that you can preview kit using our live demo tool. With it, you can test and see how certain elements work, as well as you will be able to learn whether it will work in your scenario.
Crystal Clear Codebase
Bugs, errors, crashes, and abnormal behavior begone. Our themes are tested multiple times before they are released. Straight out of the box, you will have absolutely zero issues using Aarhus as it's not only tested but has a nice and tidy codebase.
Awesome Icons Included
We bundled Aarhus with a unique set of icons (more than 700 included) from Font Awesome. Use them to spice up your homepage, articles, and even profiles.
DIY Branding
Advanced branding options are all about our themes. Aarhus is not limited to default Zendesk options. You have access to a wide array of branding features which you can do yourself or buy from us.
Installation Included
Whether you don't have time to deal with installations or simply don't understand how to do it correctly, you can always opt for our free installation service.
Multi-lingual Content
Using Dynamic Content, you can set the title, buttons and other elements to be shown in multiple languages. Make your help center accessible for users all around the world.
Support For Extensions
In case you want even more customization options or maybe some extra features, you are in luck. Aarhus is fully compatible with all kinds of extensions.
Learn About Other Features
Services for Zendesk Guide