Odense
Custom theme for Zendesk Guide
Change the way your clients view your Help Center with Odense theme. Create, customize, and rebrand – enjoy the seamless experience every time.
Tax Included info
One-time pay info
No affect on content info
Odense - a custom theme for Zendesk Guide created and designed by our best experts - is a product that is sure to revolutionize the way users see Help Centers.
Our theme is fully Guide-compatible and mindful of all the features and details offered by the Zendesk.
It means that Sidebar Navigation, Prev/Next buttons, always visible header as well as categories with customizable icons are among the core features of Odense.
Want to link your social accounts or/and other resources? Odense can do it too – simply use custom links in the footer for a more personalized experience.
One of the best aspects of the Odense theme is that it's a complete product with everything already accounted for. You can rest assured that no extra charges or fees will be asked from you.
And if you want to spice up the base design a bit or add some branding, simply use Odense visual editor to change the colors, fonts, and more. Its modular nature allows you not to worry about the coding and effortlessly do format branding and customization.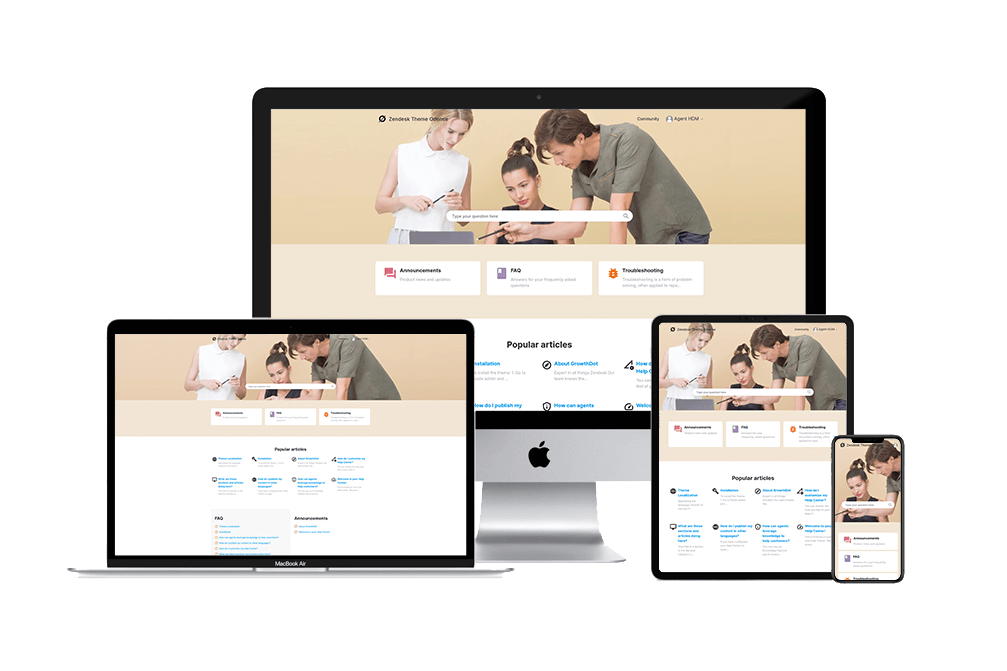 One Theme - Many Devices
In the modern world, if your product has the device-related limitations, you're set to fail. Our engineers kept that in mind and made sure all of our themes support a wide range of display technologies. Odense will work equally well on different devices, both smartphones, and desktops, which makes it practically a one-size-fits-all solution.
Speaking of browsers, Odense is compatible with just about all of them. Whether it's Chrome, Safari, or Firefox, you will get the best of experiences with a proper layout. Top it off with a thorough testing framework which led to a bugs-free warranty, and you have the perfect theme to try.
Extra Formatting Elements for Extra Good Experience
It's hard to find a theme on the market that combines modern design trends and well-structured information. Most of the time, you have to either go for looks with poor readability or vice versa. Odense, however, has both. Our experts equipped the theme with some extra formatting components like Callout Blocks, Table of Content, and Icons to make the stunning design even more appealing.
Give your Help Center a makeover of your dreams, by taking advantage of already added features. With Odense, you can stand out from the crowd without the need to install some plugins or pay extra.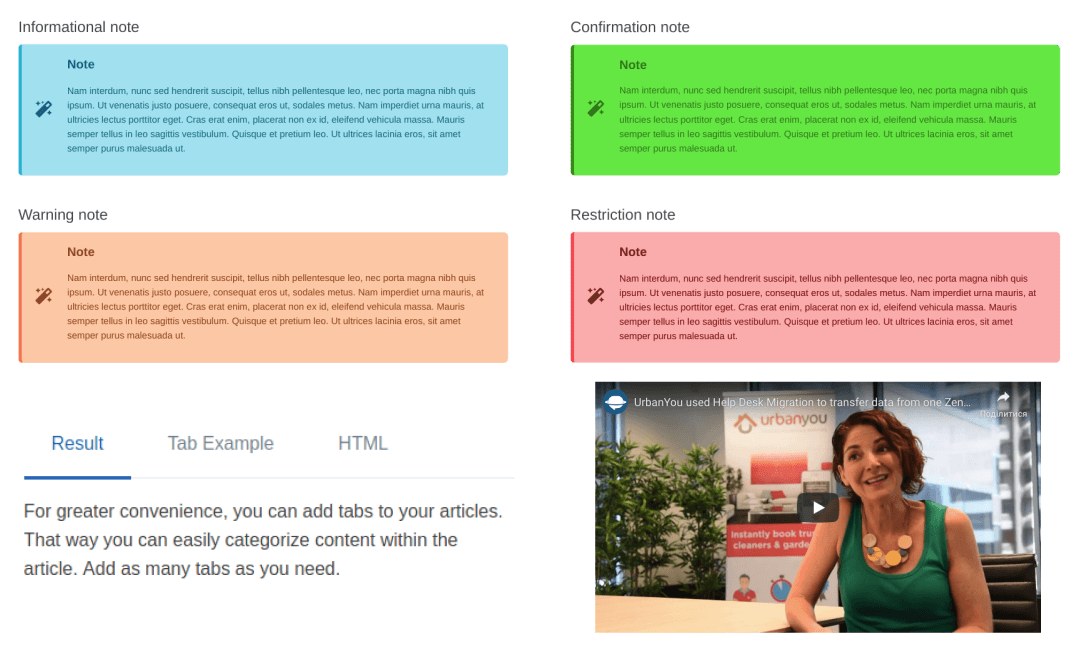 Odense Samples
Different styles and colors in Odense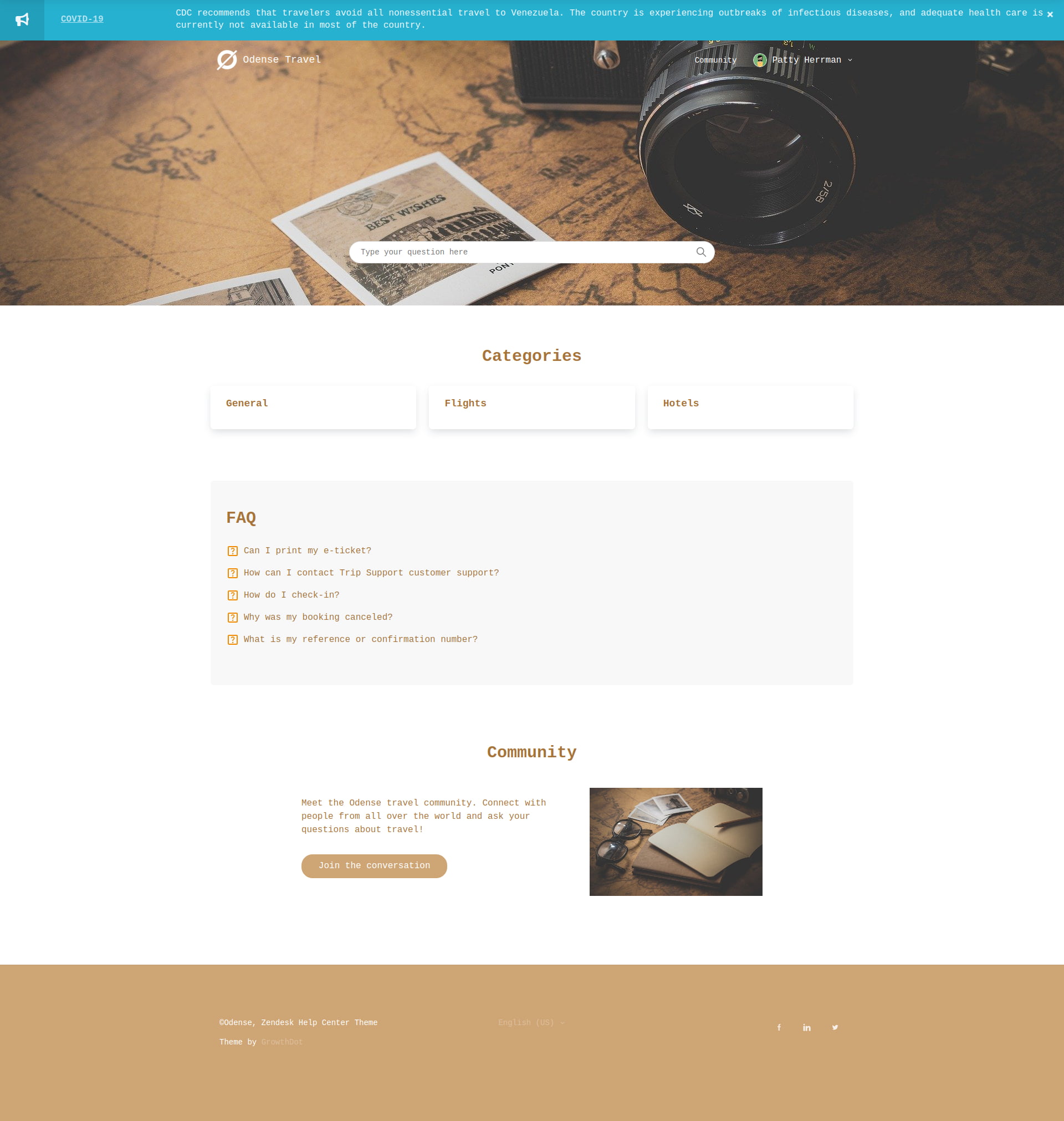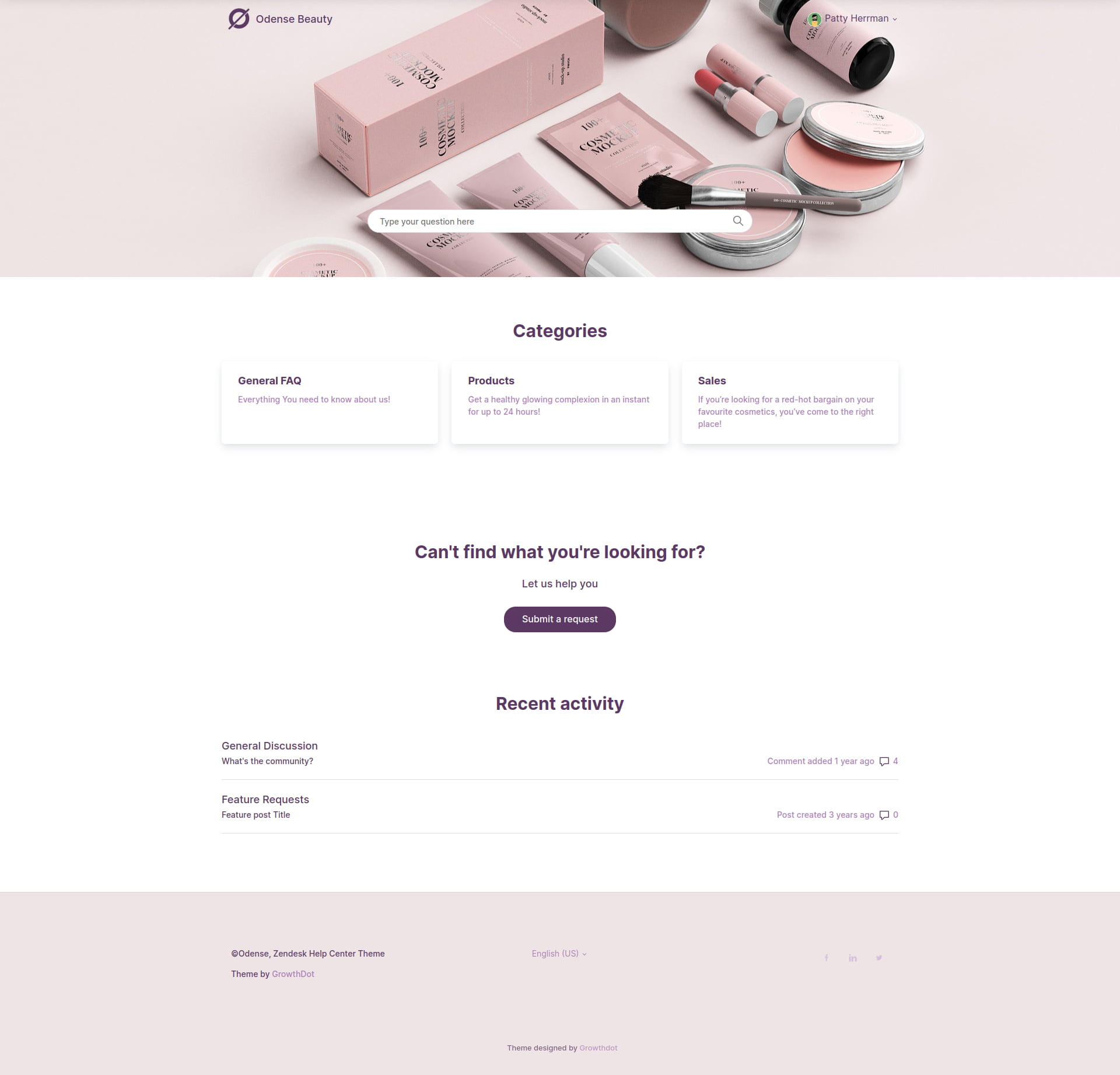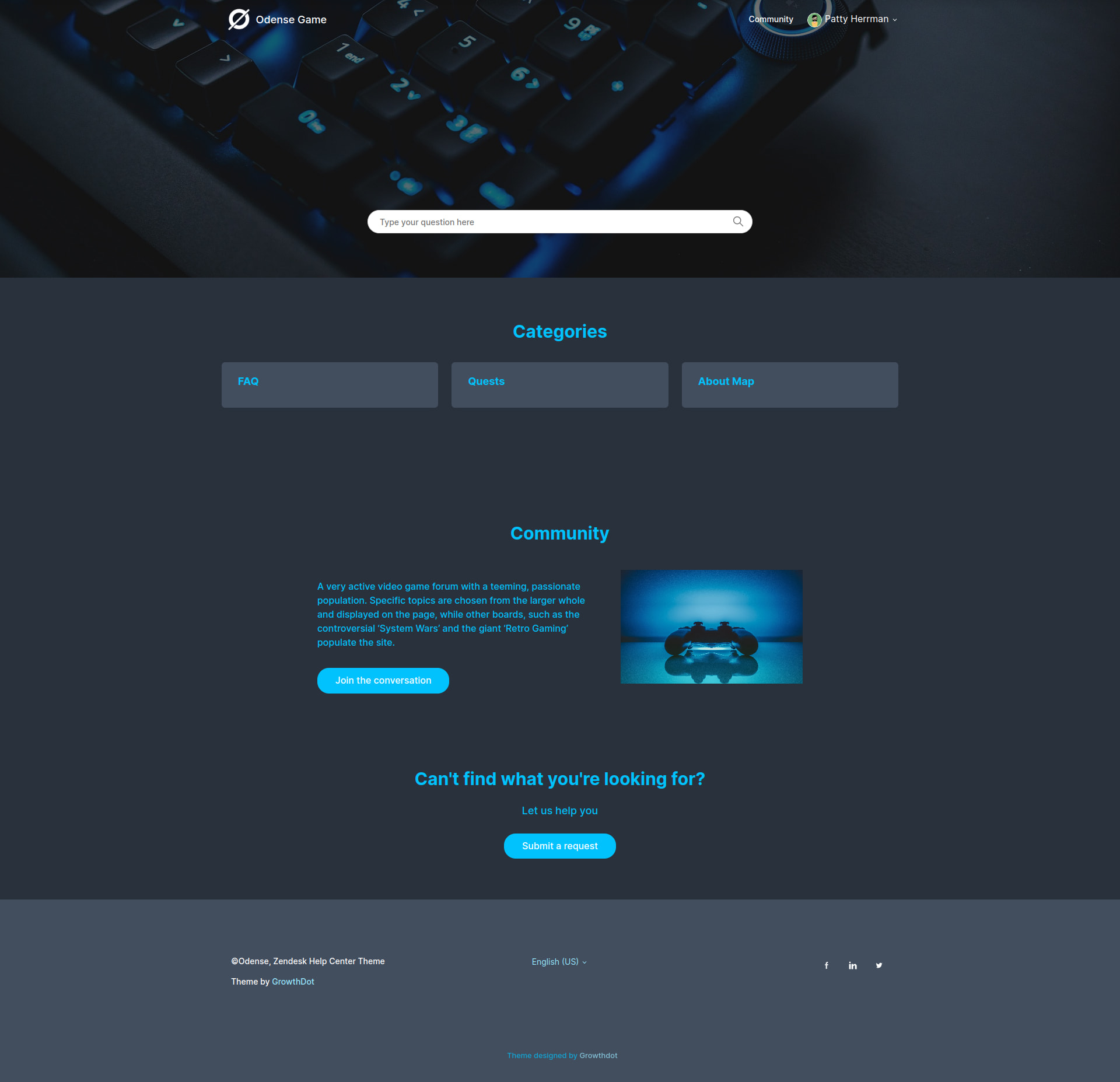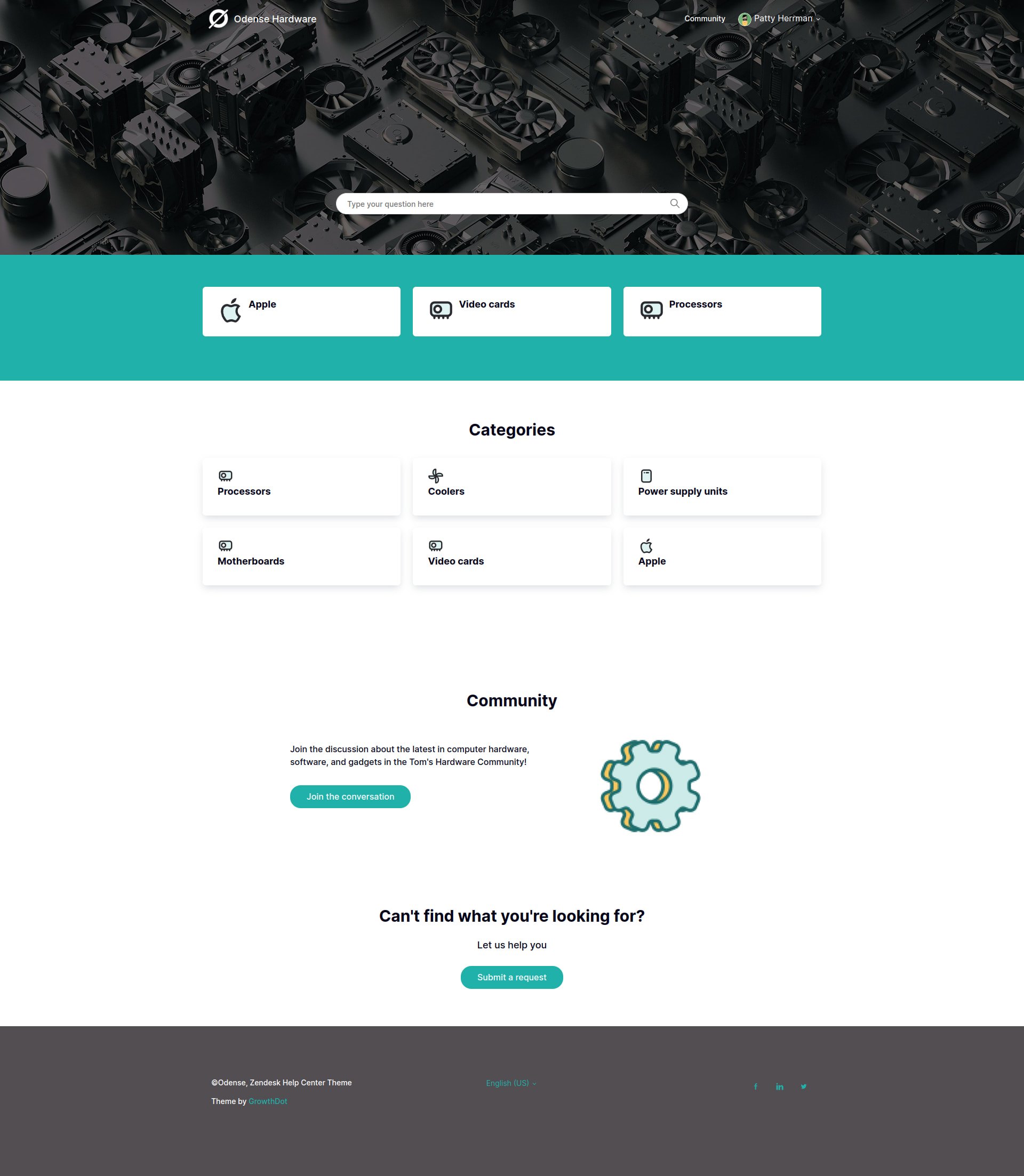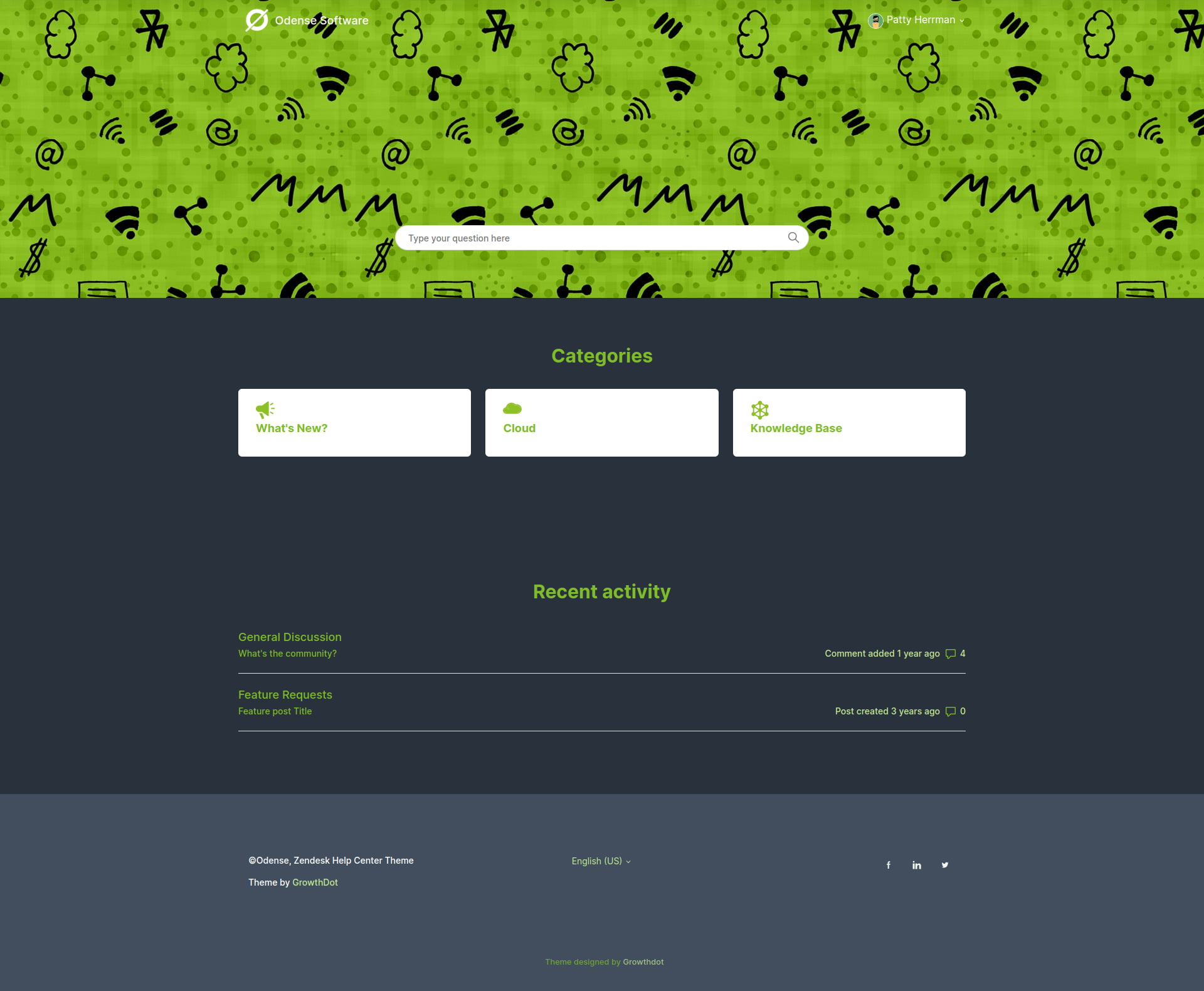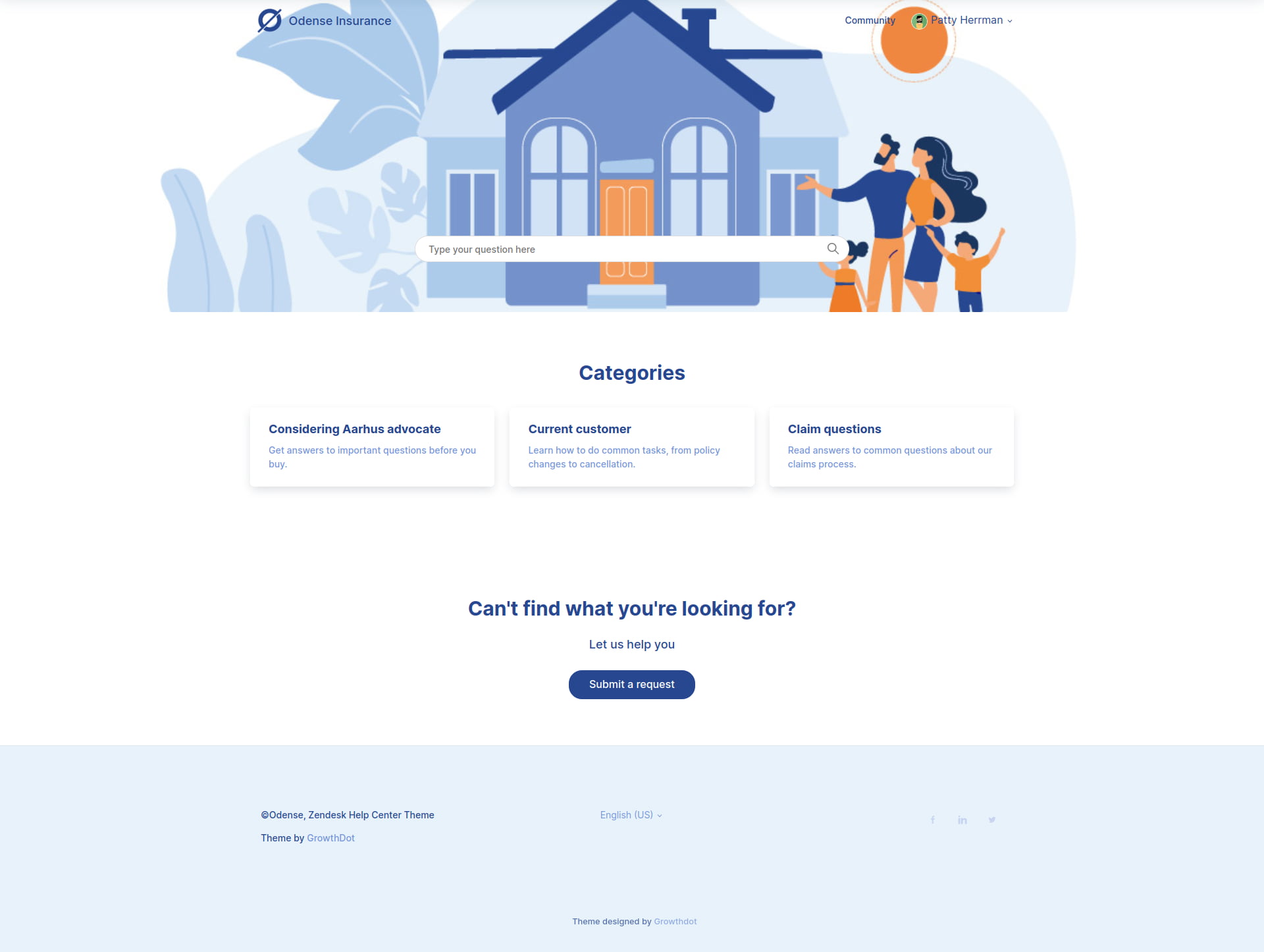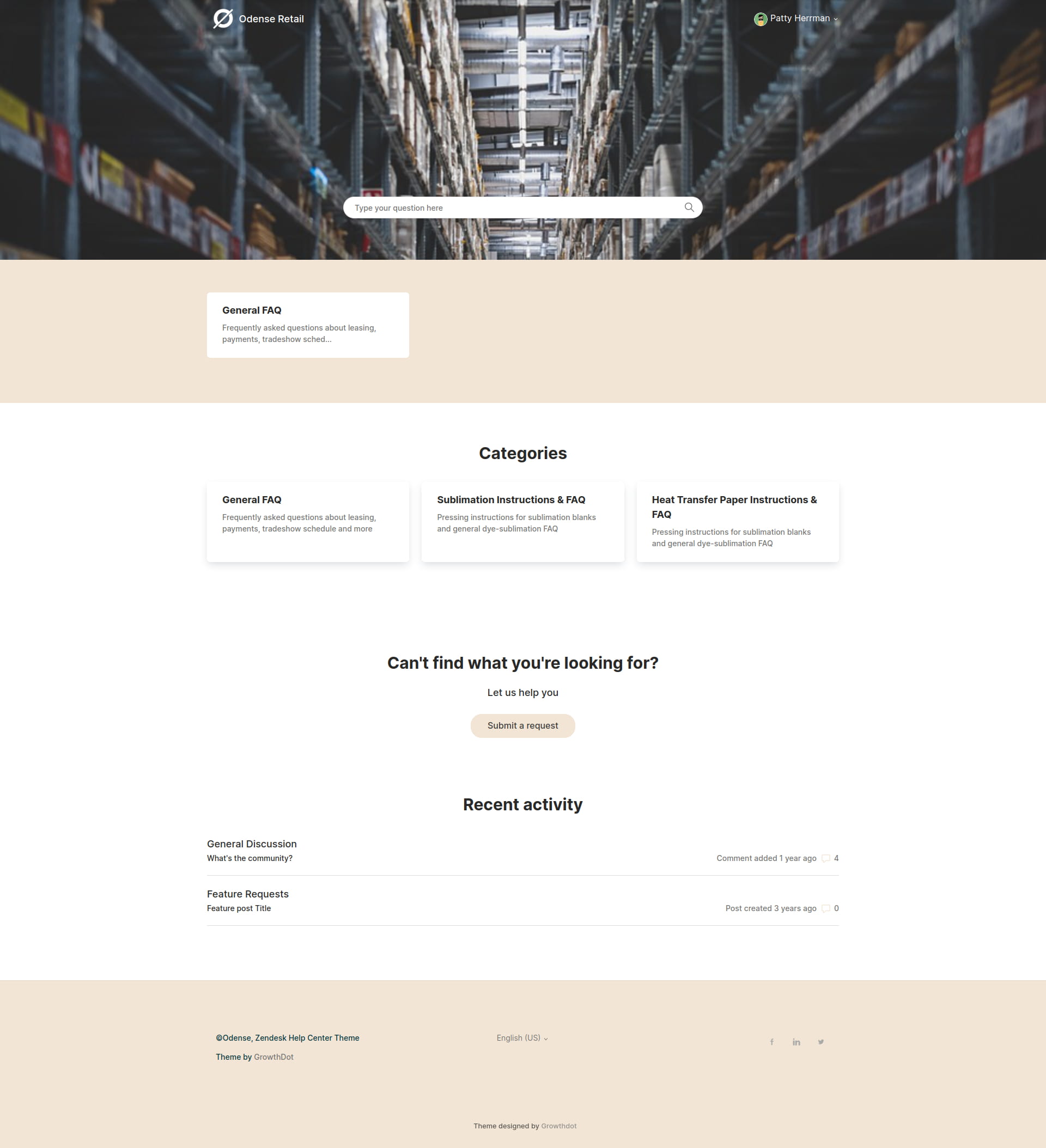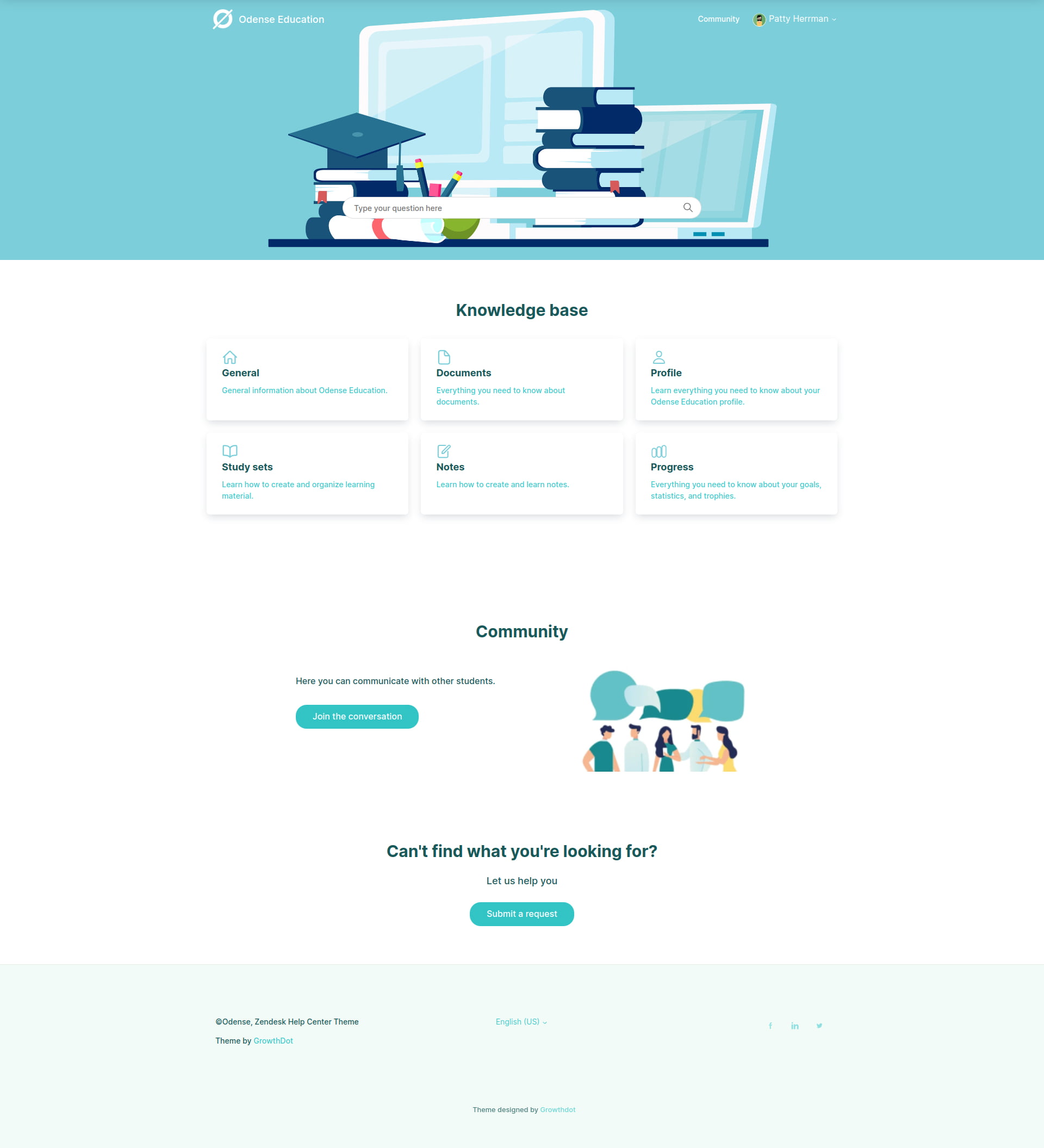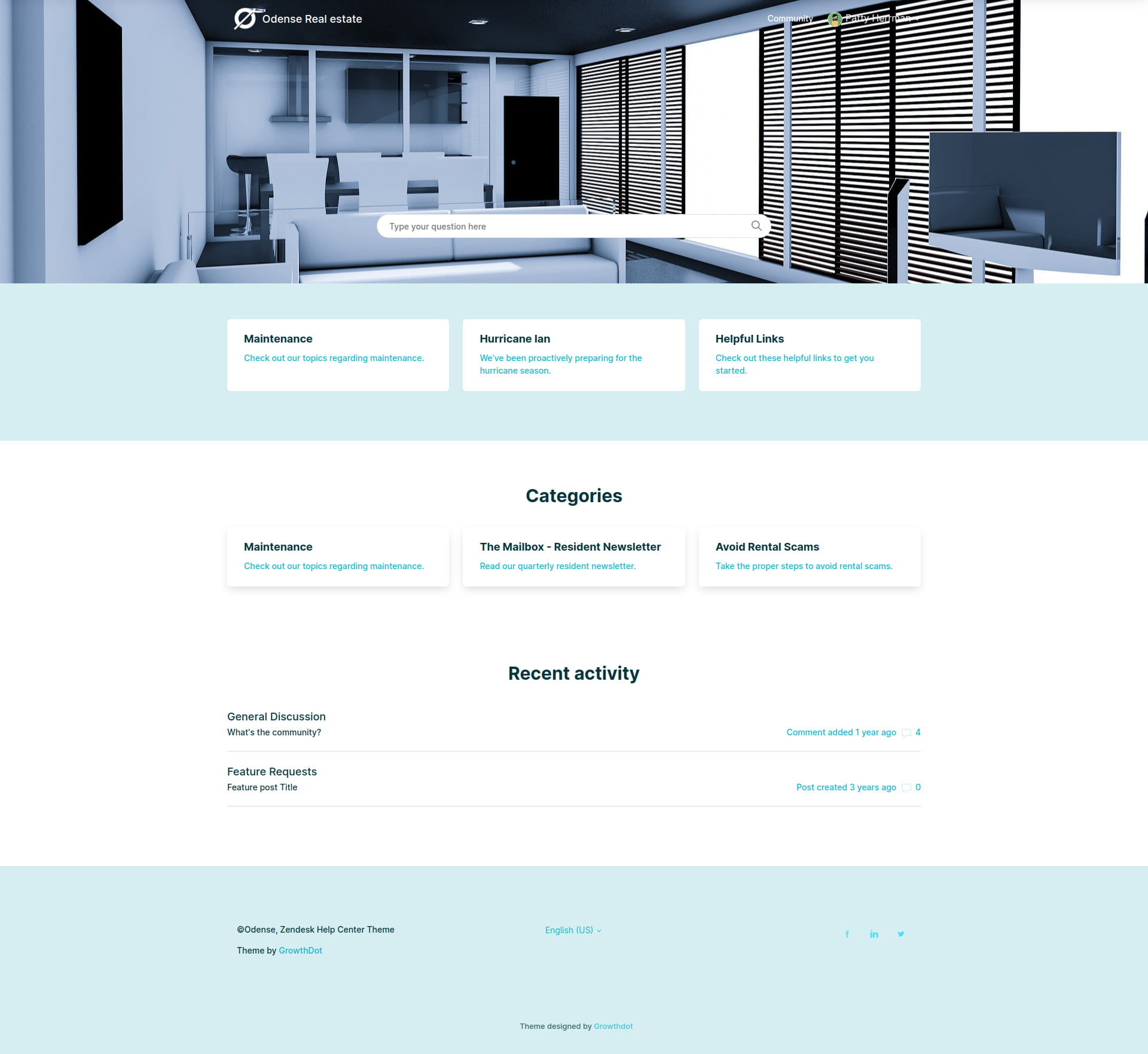 Tweak Odense features with ease
Branding
Use our code-free editor to personalize page layout by changing colors, hero images, fonts, icons, and more. Thanks to these small alterations, you can make your theme correspond to the style of your main website.
If you would like the professionals to handle your branding for spotless results, we offer Branding service. Our experts will get your ideas up and running in no time!
Installation
Not many have some extra time on their hands to mess around with an installation process, which is why we offer a free installation service. Our experts will set up everything for you without charging a single penny.
You can safely go on with your business and come back to it when a new Help Center is completely ready.
In case you'd like to take things into your hands, we've prepared a detailed guide explaining everything step-by-step.
Customization
If you'd like to bring customization to a new level that is not a problem. Our experts spent some extra time making sure that the code will turn out simple and customizable.
So, if you happen to know some HTML/CSS, you can easily personalize the Odense to meet your needs.
However, if coding is not your thing, we've got you covered. Simply opt for our Customization service and enjoy the amazing results.
Instant Access
Download and install an Odense import file in less than 5 minutes after the purchase. The theme is ready to be used straight out-of-the-box, making it possible to enjoy the results almost instantly.
Full Compatibility with Zendesk
We're proud to be named a Zendesk partner and full compatibility is our priority. You can rest assured since Odense covers everything from core features to farthest corners of Zendesk.
Accessible Demo
Look through screenshots no more! Make an informed decision by seeing how certain elements behave in action. Experience the theme first-hand with our live demo tool.
Clear Coding
Forget about complicated codes with Odense. Our agents tested out everything multiple times to eliminate any possible issues. You get a nice and tidy code along with a bug-free layout in a single package.
Awesome Icons
Want to use icons to spice things up? We have some big news - Odense comes with an inbuilt set of 700+ customizable icons in various styles and sizes from Font Awesome completely free of charge.
High-level Independent Branding
Why limit yourself to a default Zendesk option if you can have advanced and adjustable branding features? Get a hold of a wide range of branding options to make your Help Center stand out.
Free Installation Service
The installation process is something many prefer to delegate to professionals. We get that and offer free installation service, so the next time you log into your Zendesk Guide, Odense will be up and running.
Multiple Languages Available
It's high time you make your Help Center accessible for users from other countries. Bring about changes by using the Dynamic Content feature to set the title, buttons and more to be shown in multiple languages.
Extension Support
We made Odense fully compatible with all kinds of extensions, so you can seamlessly customize the theme for the truly amazing personalized experience.
Learn About Other Features
Services for Zendesk Guide