Proactive Campaigns for Intercom
Send emails to multiple users via Intercom without any tricks and workarounds! Just with one solution - Proactive Campaigns app for Intercom. It is a mass email tool that helps improve email marketing, generate leads and retain customers. Use it for various purposes.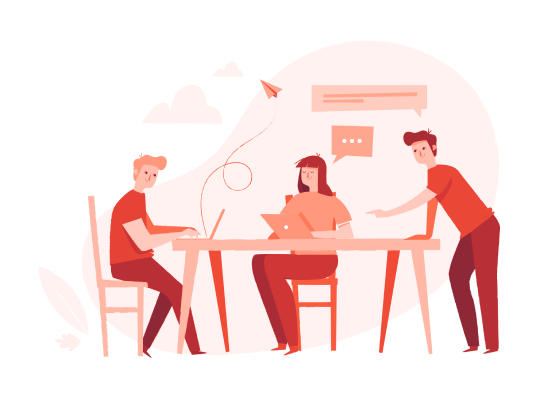 Notify your clients about upcoming events and send invitations.
Send promotional emails to tell more about your product.
Inform your customers about sales and special offers, create brand awareness.
Share valuable content with your clients, leads and prospects.
Send newsletters and product updates to improve customer experience.
Warn about server outages and technical issues in advance.
Use your existing Intercom segments for successful campaigns
You do not need to create a separate segment in the app to start the campaign. Proactive Campaigns fetches your segments from the Intercom platform or update the list immediately after you build a new audience just for a specific campaign. Choose any segment and start a new campaign.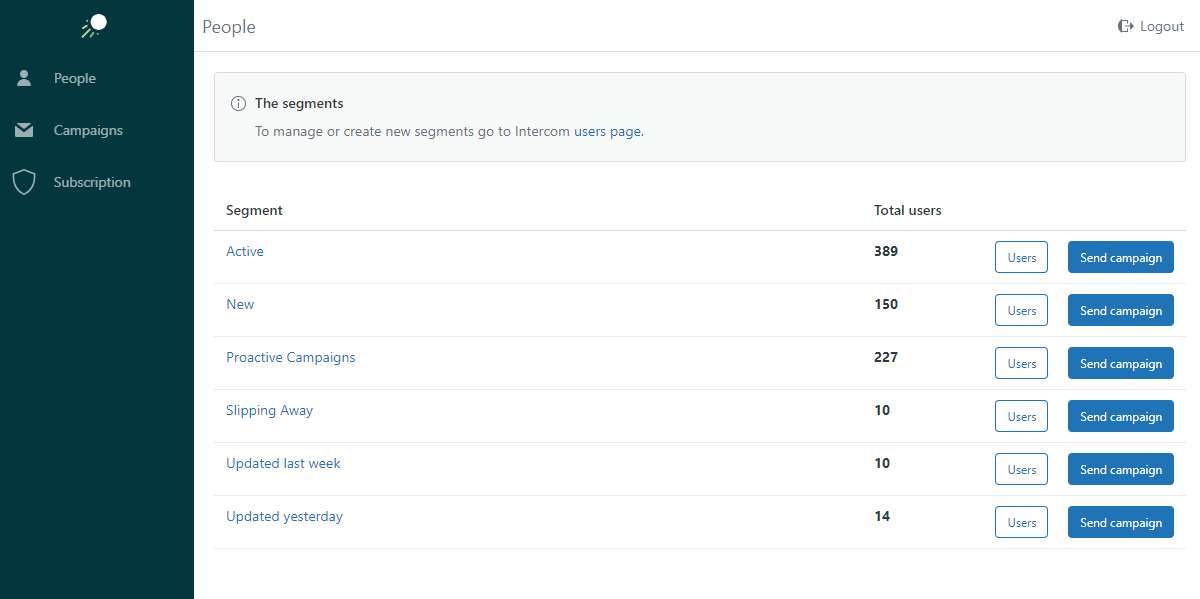 Create email copy
Use an advanced editor with additional formatting or code blocks to create readable and catchy emails. Finally, run successful email campaigns, check their statuses and collect replies. Everything is pretty simple and with no hassle.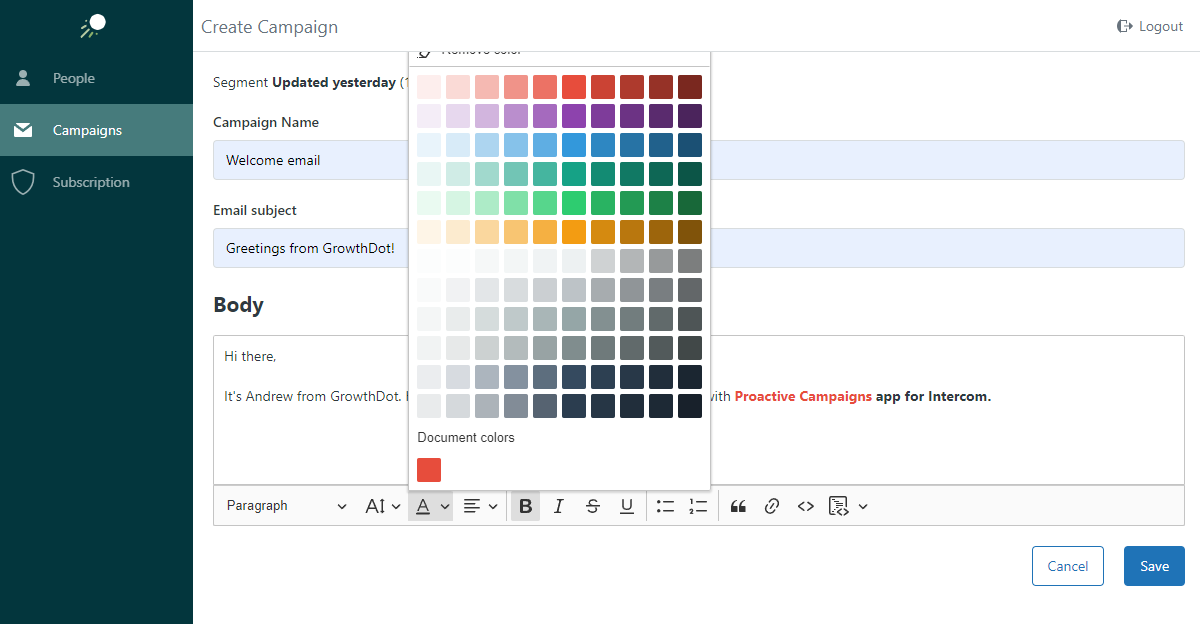 Backend running
Nothing can stop your email marketing performance. No worries if there's no internet connection or you suddenly closed the tab. Your mass emails will definitely reach the destination as Proactive Campaigns supports running campaigns from backend.

Why choose us?
We assure you that your data is completely secure when utilizing Proactive Campaigns for Intercom. All campaign and application activities are performed and monitored within your browser.
Moreover, our application does not contain any links to external sources. Therefore, with Proactive Campaigns, we cannot access your Intercom or customer data, API, or any other security keys. Your data is completely protected, and we stand by this fact.
We specialize in developing solutions to optimize the productivity of your helpdesk platform and distinguish your business from competitors. One such solution we offer is a Proactive Campaigns app designed to help your team send emails to multiple users. Join us on an exciting journey to surpass the standard opportunities offered by Intercom with one of the top email marketing services available.
Get started sending emails to multiple users at once in Intercom
Simple and transparent price for everyone
Billed Monthly
Billed Yearly
LITE PLAN
$5
$4.17
per agent, per month
Free trial available
per agent, per month
Free trial available
Buy Lite
Send as many emails as you need in one go
Add special formatting in the text editor
Check email campaign statuses
Run campaigns offline
Our clients love using Proactive Campaigns, our best tool for sending mass emails! Now it's available for Intercom. Don't miss the chance to try it out!