How to Delete Organizations in GDPR Compliance
Sometimes providing customer support services, you may deal with not only individuals but also with organizations. Then comes a moment when you need to remove data about such organizations regarding GDPR legislation.
Stay with us on the page and dive into short instructions if you want to find out how to delete organizations.
Delete All Organizations from Chosen List
First, open the Organisation Views tab on the green sidebar. Second, there are Organization lists available on the left side of a page. So, select a necessary list and click Process GDPR Request to start deleting all organizations from this list.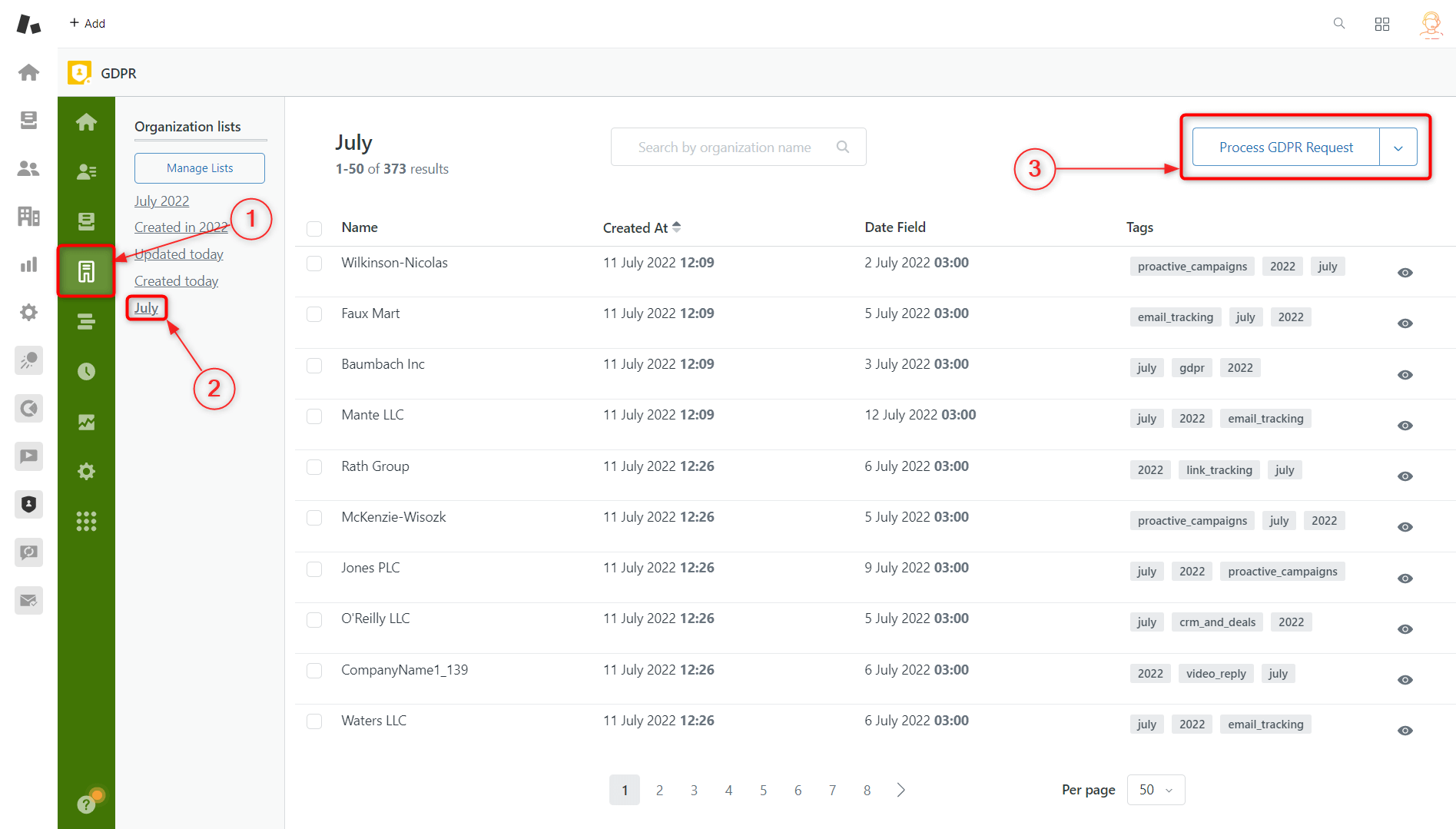 Then, enter the operation Name and click on Proceed with list.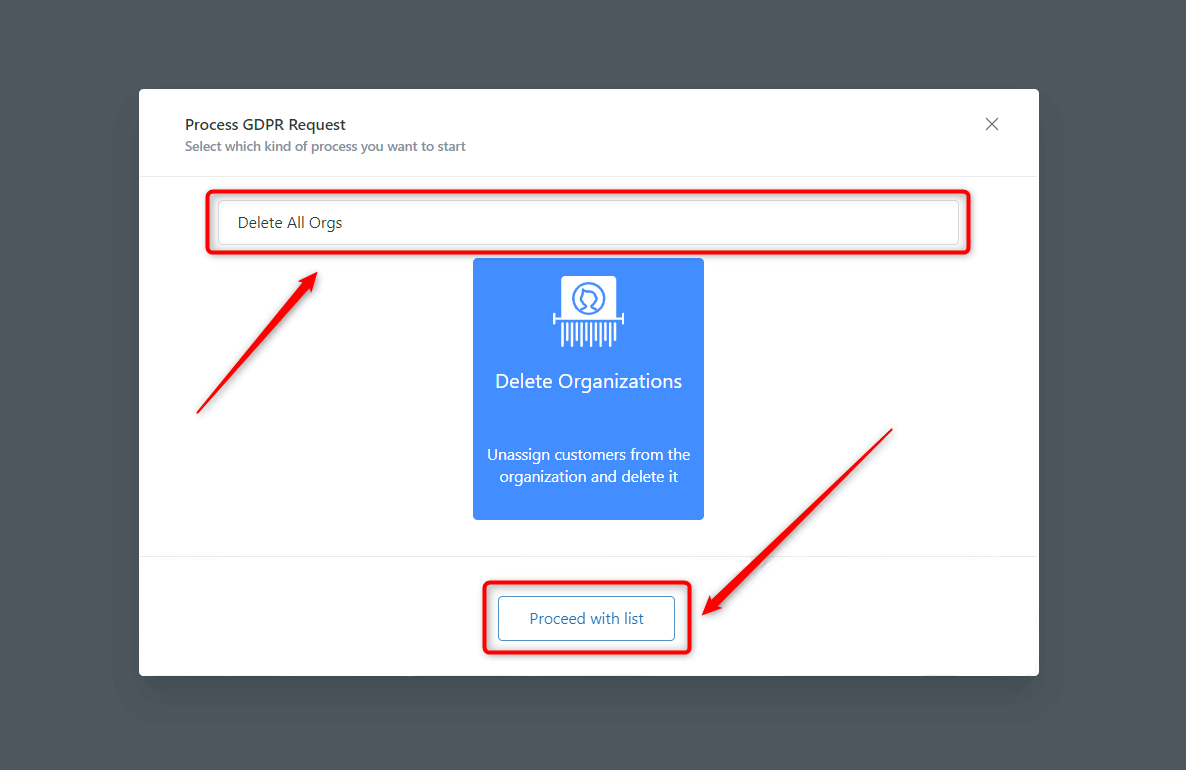 Delete Selected Organizations
To remove particular items, mark a checkbox near an individual company and hit Process GDPR Request.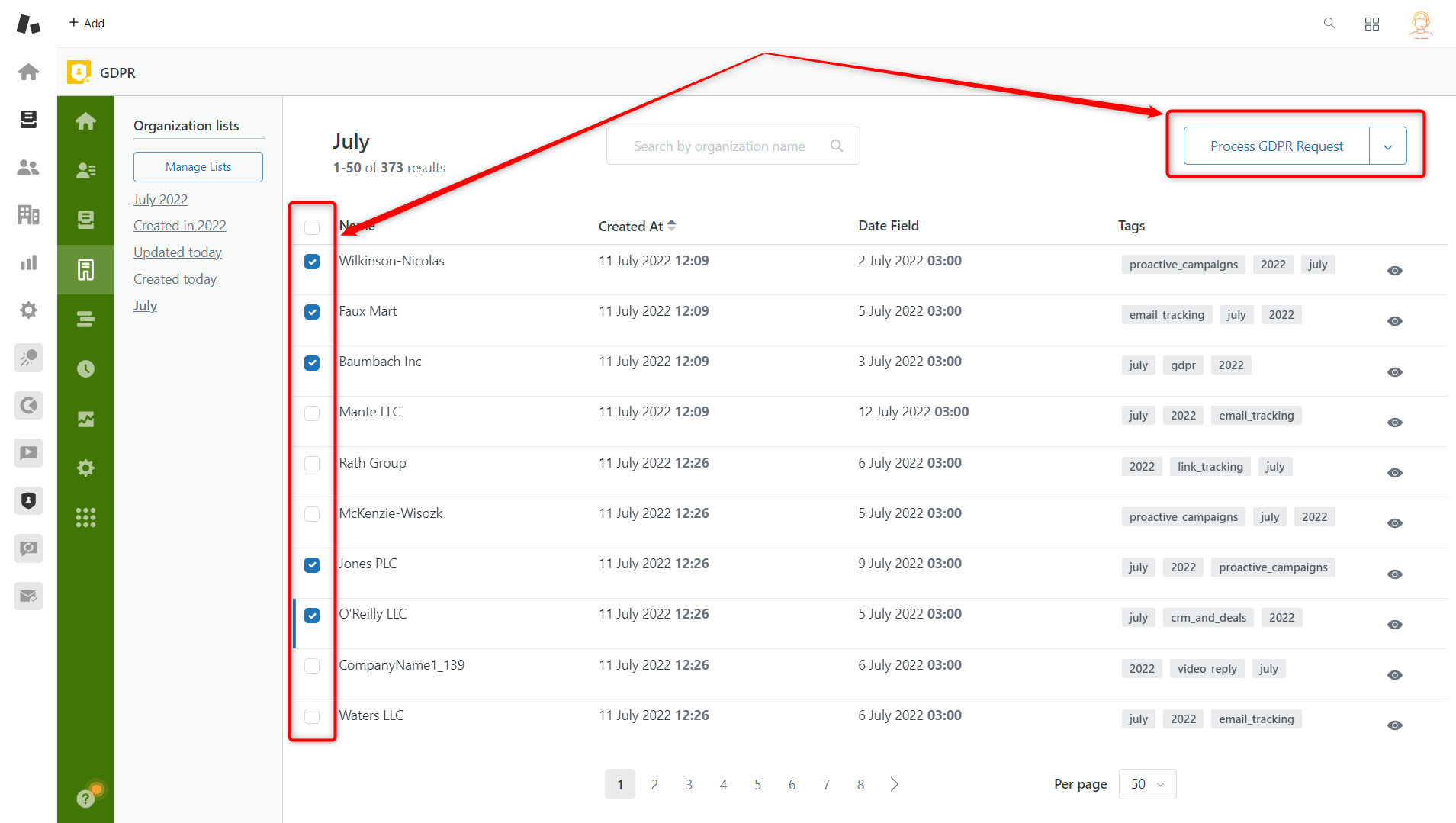 Again, name the process and press Proceed with selected organizations to initialize deletion.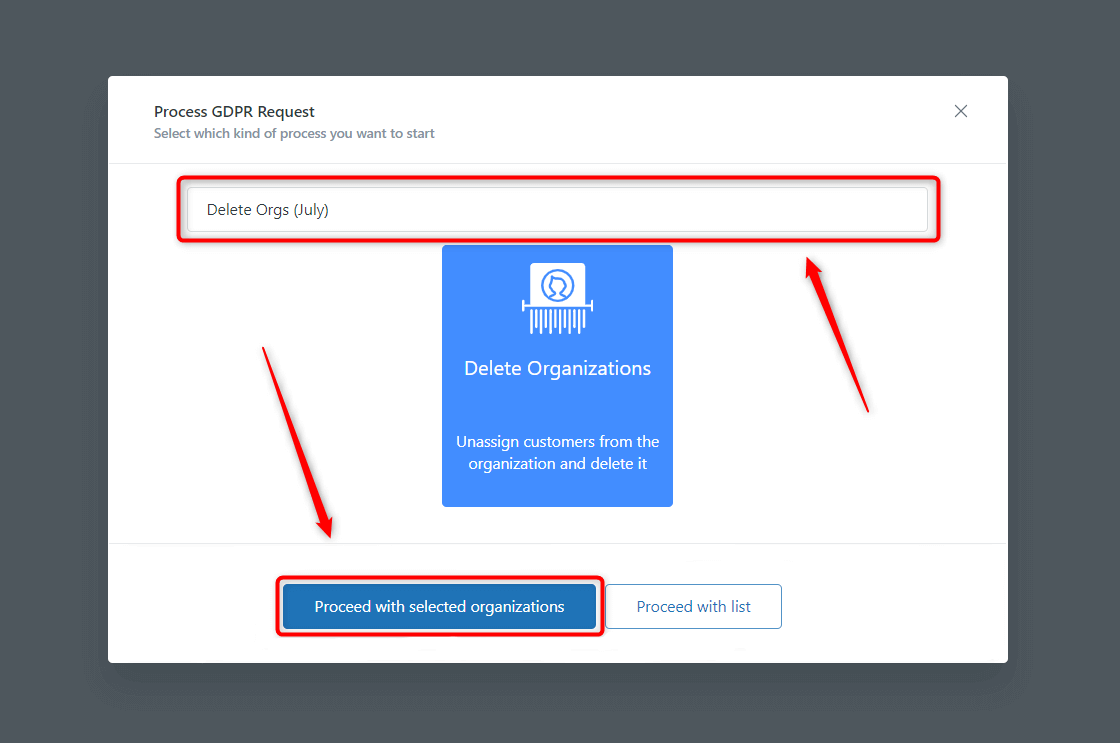 After seeing the process details, please go through them and ensure you have chosen the correct positions. If not, Cancel it and do the proper steps. Then, click Start Process when you are confident in the data to continue removing.

Next, Confirm or reject this action in the modal window.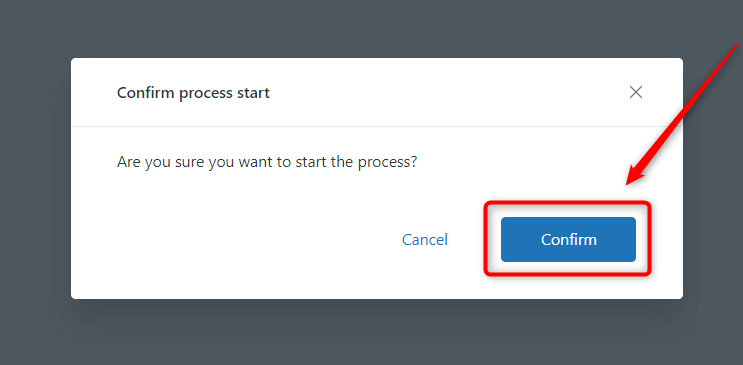 And finally, check information about deleted organizations.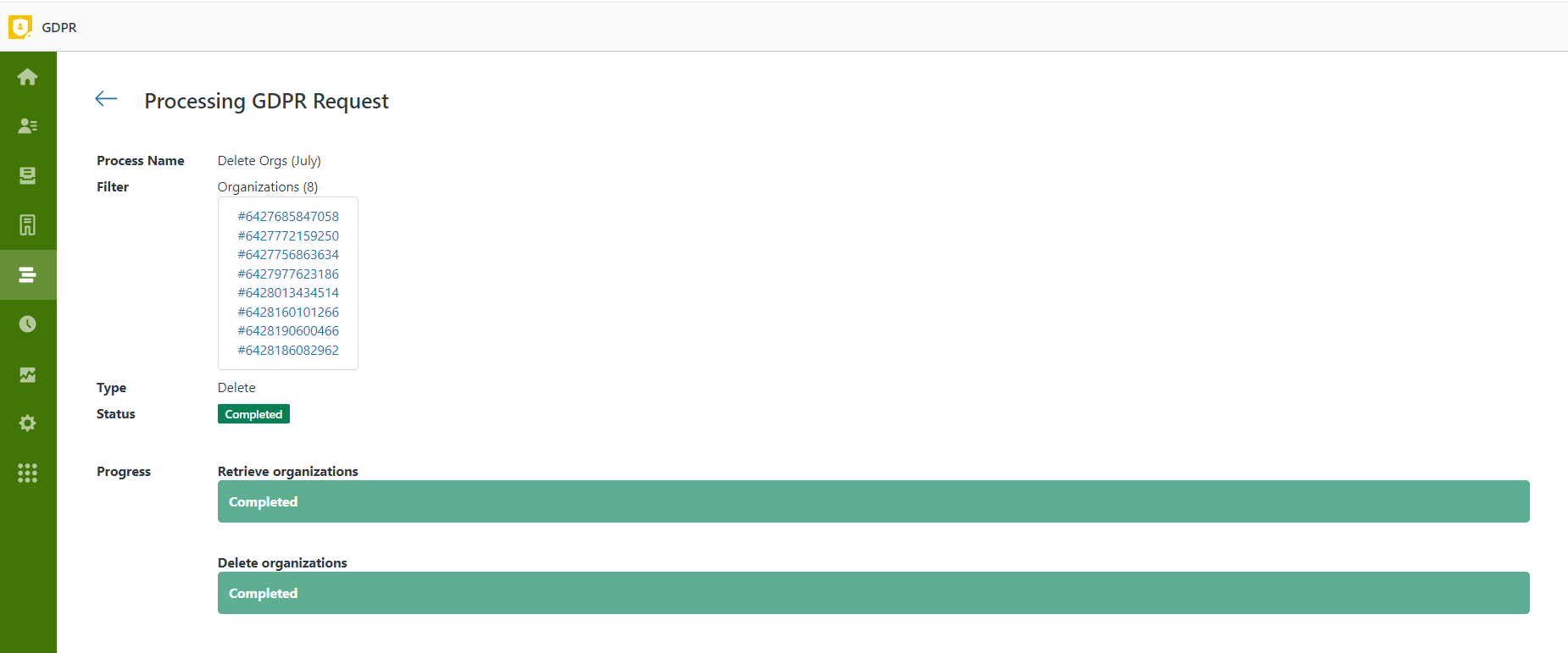 Now you know how to delete organizations in GPDR Compliance, so use it with pleasure.
If you still have any questions or propositions, please contact our support team.