How to install Dark Mode Theme for Zendesk
As you know, dark themes and modes on our gadgets are not only the biggest digital trend but are beneficial for your eyes. So we created Dark Mode Theme for Zendesk to reduce the harm of blue light on your night sleep. Moreover, it is free of charge. So let's dive into the installation process.
Go to your browser and open the Chrome web store. Then, in the search bar enter Zendesk Dark Mode.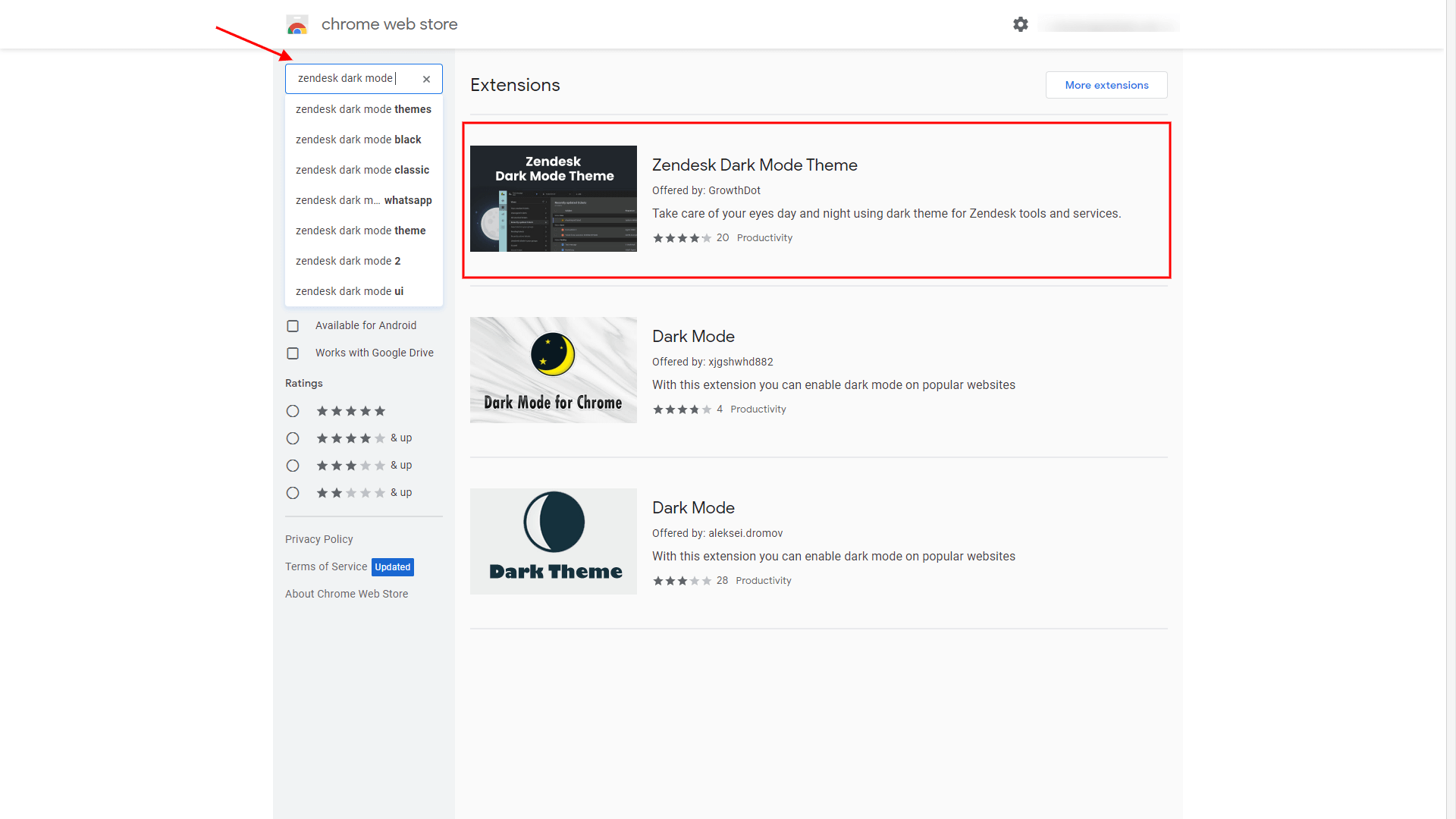 Select Zendesk Dark Theme offered by GrowthDot. Then click "Add to Chrome" and "Add the Extension".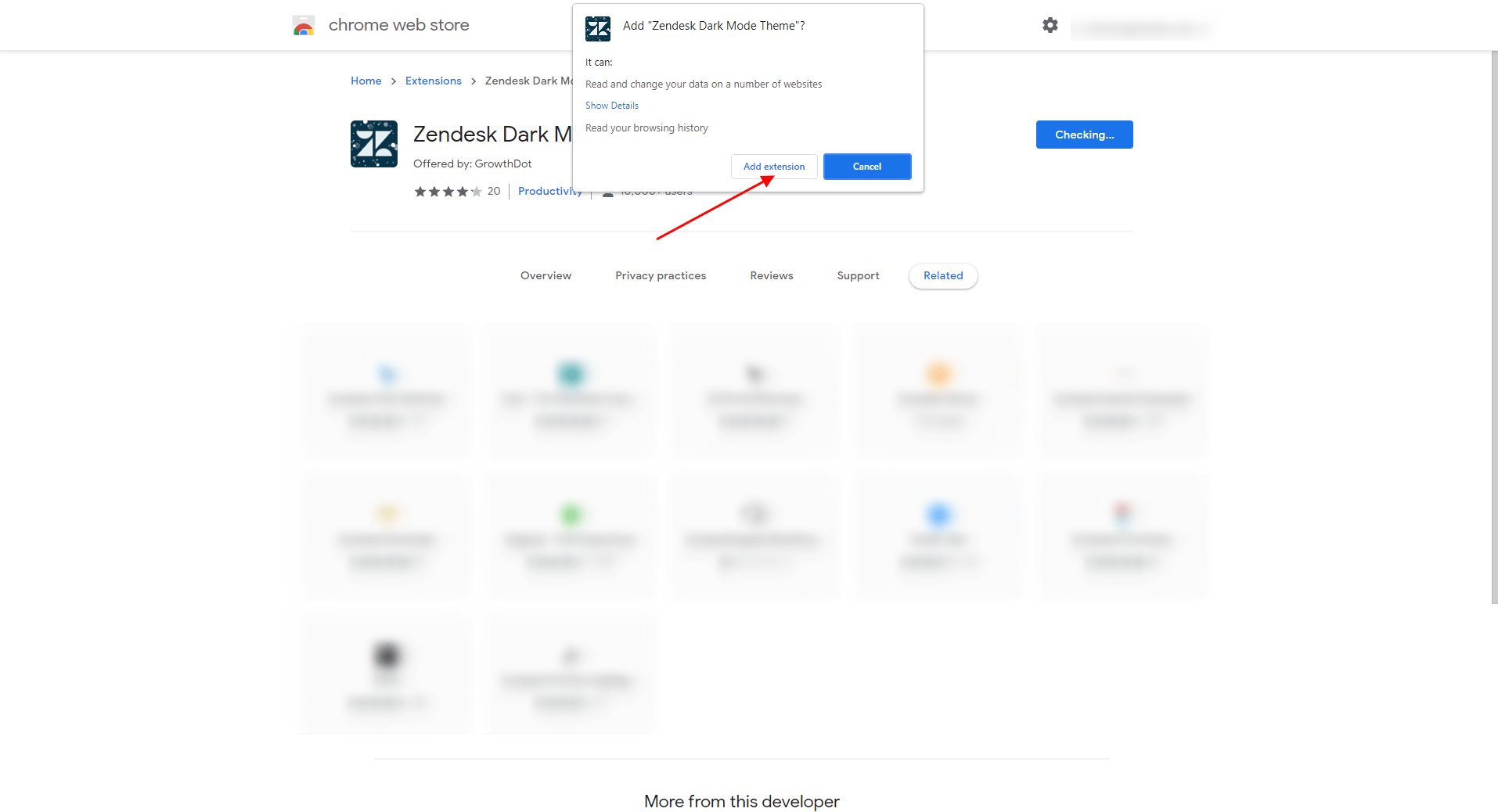 Next, click on the Extension icon and pin Dark mode. The Dark theme icon will appear in the extension's sidebar.

Afterward, go to your Zendesk Instance, click the "Dark mode" icon and select the "Dark" button. Also, there's a Night Shift with warm light for a better night's sleep.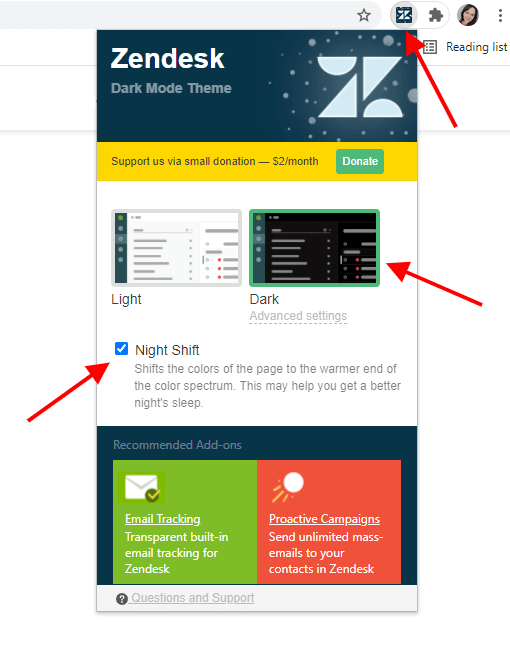 Finally, enjoy your Zendesk with Dark mode.
Note: Dark mode doesn't collect your client's data and doesn't use Zendesk API so you don't need to worry about it. Using Zendesk Dark Mode is completely safe!
If you have any questions feel free to contact our support team.