Zendesk Chat helps your visitors to contact you here and now
GrowthDot will help you to integrate the widget in every nook and corner of your site.
Free your client from the feeling of being alone on the page. Use Zendesk Chat to provide help immediately. In your turn, get GrowthDot's assistance in chatting with your customers.
Upgrade my Zendesk Chat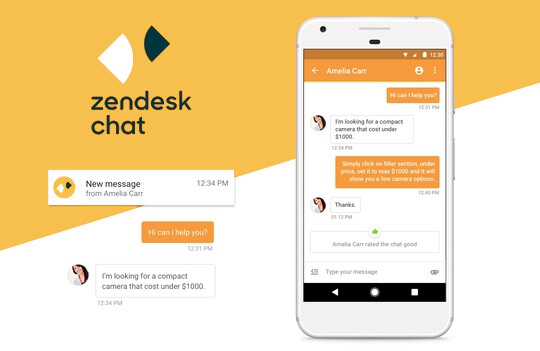 What we offer
We know Zendesk from inside out and we are ready to help you to:
Add chat's web widget into your webpage.
Route messages correctly. Make sure the message goes to the right agent.
Set up triggers. Have difficulties with creating conditions and automations? We are ready to help!
Set up conversion tracking to see reports for each agent.
Customize your chat to fit your company's needs. Change your chat's design and view. Integrate your chat with Slack, Jira, Salesforce, etc.
Train your agents for better teamwork and Zendesk understanding.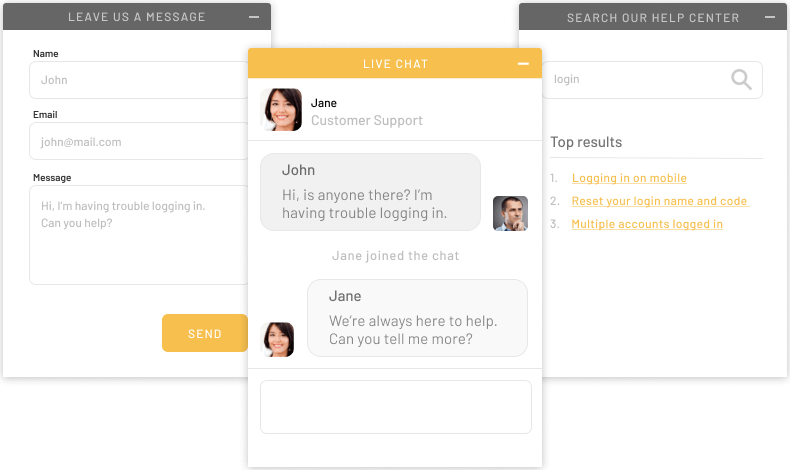 If you haven't found the needed service on the list, no worries! You can ask our support team for any Zendesk service and get an instant response with the process description, timing and price.
We offer seamless service workflow optimization in a short period of time.
We appreciate our customers and never hide extra expenses after the implementation.
We study your business processes and create suitable integrations to fit perfectly into your company's ecosystem.
You check the layout and afterward we provide the implementation.
Your Zendesk can do more!
Have all the necessary business apps working together with Zendesk for the good of your team and customers.
Request integration