Customers are the foundation of the growth of a business. A satisfied customer is an asset, so good companies always try to maintain a good relationship with their customers. A customer's perspective of your business is vital for your image in the market. If you have happy customers, it means your credibility is high. Your customers want better services and benefits and love to be valued. They want reasons for choosing your business over other businesses on the market that might be selling a similar product. However, how to get customer referrals from this? Let's find out!
What Are Business Referrals?
More and more businesses are struggling to get referrals, but what are they? Have you ever heard your friend's recommendation to visit a particular coffee shop or use an online store because of provided benefits? That is a referral. So a business referral comes when someone, for example, your current customer, suggests your business to a potential client. It could be both spontaneously and with purpose as a part of referral marketing.
When companies create a positive customer experience by trying to solve a client problem most effectively, referrals happen naturally. However, another powerful way to lure referrals from customers is to cultivate them. So, businesses create their referral marketing strategies, find key customers, partners, or even friends, and build strong bonds to start referrals work. As a tool, referral businesses usually use promotions, discounts, free stuff, etc.
Why Referrals Are Important?
Generating referrals from existing customers is one of the best-selling techniques for businesses. You can generate big sales with referrals as you approach that referred customer through a source. Referrals benefit the customers who are referring other customers to your business.
Around 54% of B2B marketing professionals believe that the per-lead cost of referral programs is incredibly light on the budget. Indeed, over 75% of B2B marketers think the prospects they generate from referrals are of high quality.
Customer referrals can generate huge sales as each customer has a network of contacts. Your customers do not have to do any market segmentation or research because they know well who in their circle can benefit from your product/service. If you have satisfied customers and you create a bond with them, they can market your business better than you can because they know people who need the product or services you are providing. Even a bunch of customers can create many customers with their contacts. Referrals can also generate more referrals, which can boost your sales.
Generating Referrals Is an Effective Marketing Technique
Customers know better than you about what a customer expects from a business. If your products or services are not according to the needs of the referred customers, they will not refer you to their friends and family. Therefore, you have to give your customers extraordinary services and build trust so that they can put in the effort to provide you with more business. One of the most critical issues is feeling own credibility is more important than your product or service. If they refer you to their contacts and you satisfy their needs, the referring customer will retain that credibility. Customers only refer if they are satisfied, as they expect more from you.
Customers also refrain from referring because they are not getting any benefits for that. Therefore, an excellent way to boost your referral program is to give your customers some advantage in referring to others. That way, they will give their best to create leads for you.

A referral program is the best marketing technique. It is also called Perpetual Revenue System. It not only generates sales but also increases awareness in the market about your business. If you are eager to get more from your customers, you need to create hype among your customers to get new ones. To create hype, you need to give your customers benefits. The benefits you offer can be in many different forms; a free product on five new referrals or you can give them exciting offers on purchasing your products or gift them with cash vouchers on each additional reference.
How To Get Referrals from Customers
There are many ways to help you attract referrals, and we covered the most in-used here. So let's find out how to get referrals.
Customer loyalty program
Customer referrals are the most reliable tool for your business to grow. That is why you should define your loyal customers as they tend to refer their friends, families, partners, or just strangers on social media to your company. In order to retain such customers, encourage them with special offers and loyalty programs. Let them feel that you appreciate them and their opinion. Besides, ask them how you can improve the provided product or service and realize such suggestions.
Therefore, the possibility and intensity of being referred by loyal customers will increase rapidly.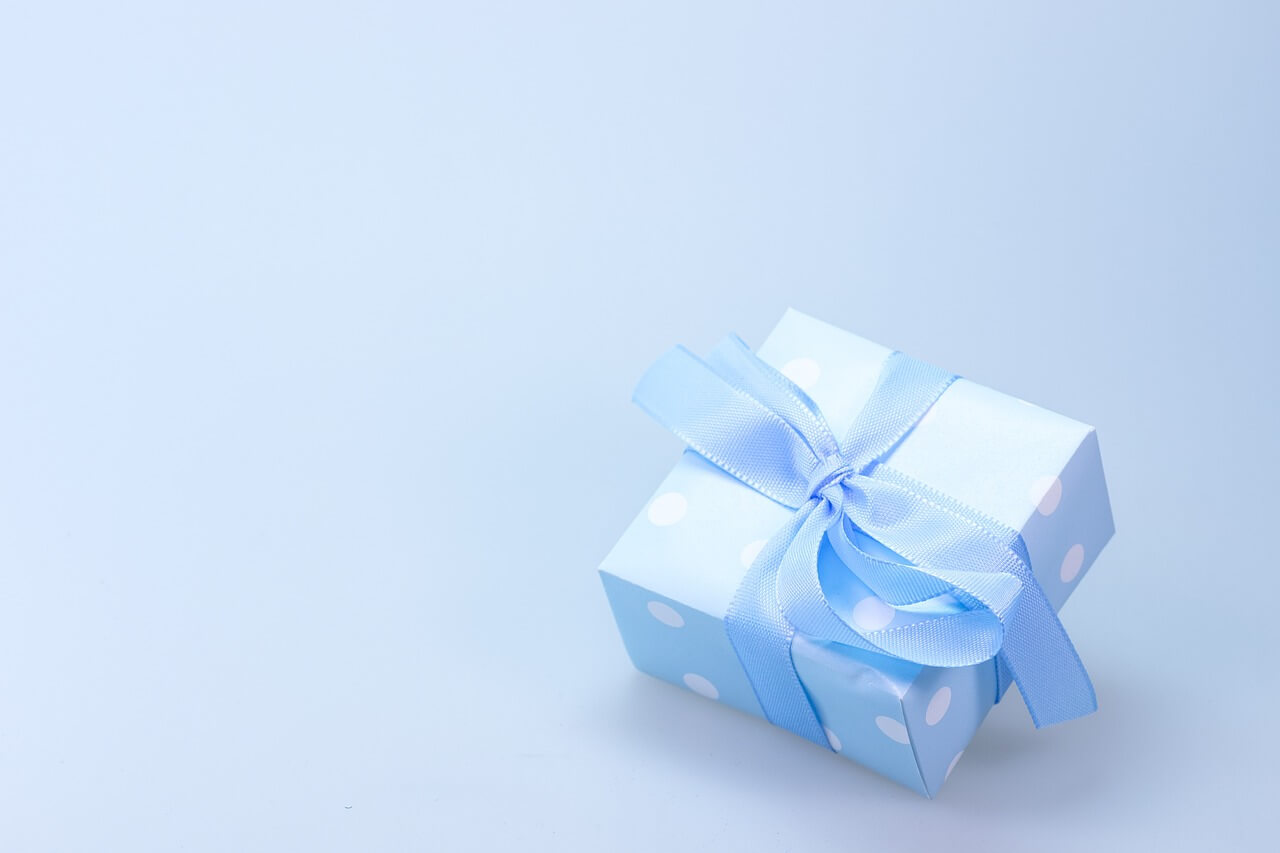 Attract existing customers
Keeping your current clients delighted is challenging but crucial. If you don't know how to get referrals and try to find referral clients, start with existing customers. The key point is that your business aims to make a product or service that meets customers' expectations and requirements. Next, your client should be pleased with what you provide to them. It is simple, but you will likely receive a customer referral when you get a satisfied client with a positive experience.
Therefore, companies put their efforts into building reliable relations with their customers during the whole sale cycle - from the beginning to the post-sale period. They contact clients even when they buy nothing but invest in relationships. So, don't ask how to generate referrals from existing clients. Just do your best to solve their queries.
Referral agreement
You now understand why customer referrals are important. However, there is another way to gain client referrals - an external party partnership. For example, you can make an agreement with another company that will refer new leads to you. When talking about a significant amount of commissions, companies use a referral agreement to outline the terms of the partnership and guarantee security for both sides. In addition, such referral agreements define mutually beneficial terms for both parties. Thus, consider a referral agreement with a reliable partner if you are looking for a solid referral opportunity.
Act on positive feedback
Customer feedback is also a straightforward tool to accumulate more referrals. Sure, collecting feedback helps detect whether you meet customers' expectations and is essential for product development. So, before asking clients, think carefully about the type of survey and questions. For example, regarding referrals, it'd be better to ask: 'Will you recommend our product/service to your friends?'
Besides, create follow-ups in an email to ensure your clients are satisfied after purchase or not. Moreover, it is possible to ask for customer reviews. Although companies are afraid to receive a negative one, you can consider even such reviews as an opportunity to resolve an issue and customers' struggles. Even more, such clients can become customers that refer other customers.
By the way, Zendesk users may search for a mass emailing tool, and Proactive Campaigns is the easiest way to handle this requirement. The Proactive Campaigns app provides email customization opportunities, insert ratings, and sending follow-ups. All the survey and other information are gathered and stored in the app as pie charts, indicator blocks, etc.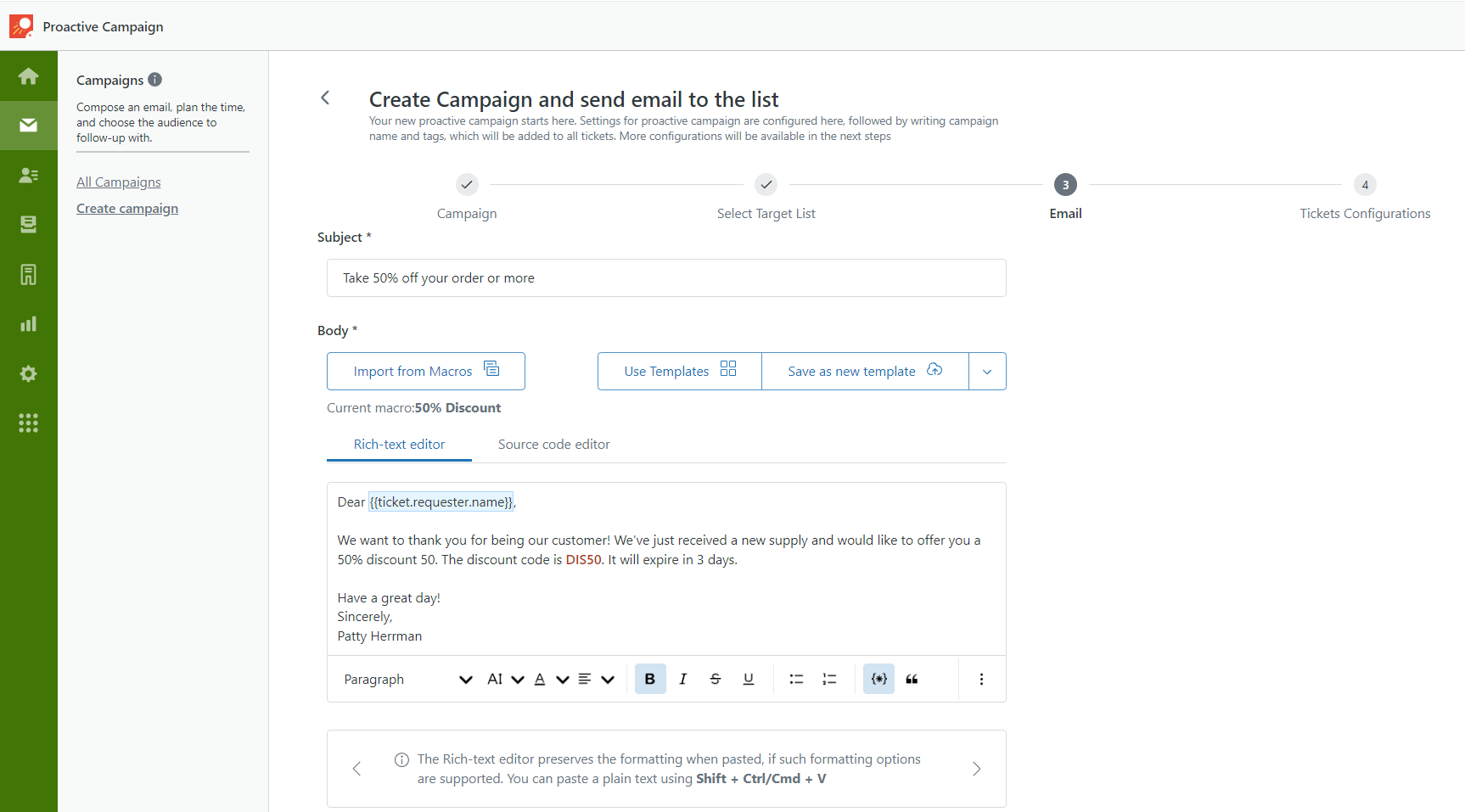 Ask at the right time
Although you need to gather customer feedback and reviews, knowing when to do this is essential. Most depend on your business and a chosen sales referral process. For example, suppose the customer can feel the benefit of a provided product or service right after being experienced it. In that case, there is no problem with asking for a referral at once.
On the contrary, some products bring value for a customer quite later, for instance, marketing tools, software, medicine, skin treatment, etc. This time, it makes more sense to connect later to receive a completed and accurate review. So, be ready that not all client referrals come quickly, and be patient.
Offer a reward program
So, how to get more referrals? We discussed some of the ways, but the most effective one is using incentives for referrals. When companies have a thoughtful, rewarding program that responds to customers' interests, getting referrals becomes easier. For example, banks tend to reward their current clients with bonuses and cashback if they refer new customers. But, indeed, it will only work if a customer has a positive user experience. So first, you should make your product/service valuable for clients.
Provide value
Previously we said that referral encouragement works when customers understand and get value from a supply or service. Delivering value for clients makes you a credible and reliable resource in their eyes. Therefore, to refer people is a natural and logical action for them, and usually, it happens in a word-of-mouth way.
If you don't have enough competency to provide the required value to your client and wondering how to get client referrals, you can refer customer queries to professionals. So, if you help them to find a solution, it also leaves a positive impression. Such people are more tend to become your referral candidates later.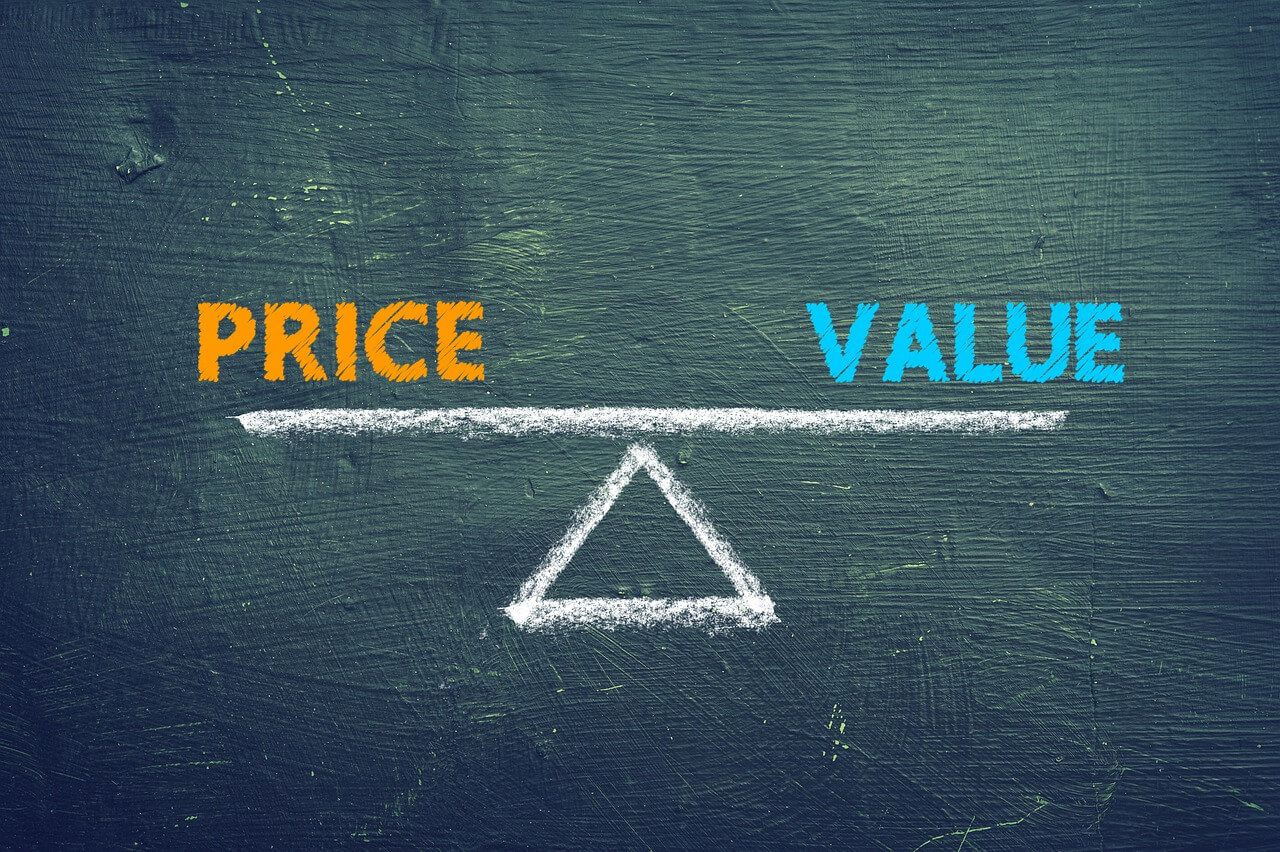 Start asking before the project is over
When people are excited because of their recent experience, are more likely they to recommend you. Therefore, ask for referrals during the projects as clients will share their emotions with others.
For example, when you get feedback or a product review halfway through, just describe how grateful you are. Then, add a proposition to recommend you their acquaintance who has the same problem as your customer. Such an approach is also appropriate if you don't know how to get referrals from clients.
Reasons You Do Not Get customer referrals
Your Product/Customer Service Is Not Great
Customers always want to buy a good quality product and need better service. That is why they are choosing you over other businesses in the market. The most common reason customers refrain from referring is that they are unsatisfied with doing business with you. They want more from your company. How can you convince your customers to refer their friends and family if you can't satisfy them in the first place?
If you want to get referrals from your customers, the first thing you need to do is to satisfy them. Give them what they need so that they can refer you to others. Another effective way to get in touch and admire your customers is to give them after-sales services. Sometimes, you can cover the minor flaws in your product by offering excellent services. It does not matter how great your product is; your customers will only like it if you are available to help them when they need it.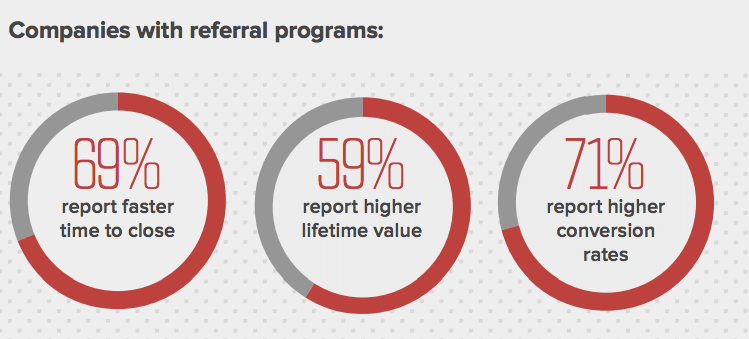 You Aren't Asking for Referrals the Right Way
More than just an email is needed to get referrals. First, you need to know your customers and give them more value. Being frank with your customers will create a friendly bond. Be there for your customers, provide them with advice, and complete information about your product or service. Once you have established that connection, ask them to bring others to do business with you.
To encourage your customers to give you referrals, you need to provide them with benefits. Give them the best offers and discounts so they can recommend your product or service to their friends. Benefiting your customers will boost their morale, and they will put in the effort to give you new customers.
You Are Making It Hard for Customers to Leave Reviews
Reviews are essential to gain loyalty from your business. It can help you attract new customers before they try your product or service. You can generate good reviews by giving good quality products and services to your customers, but you have to ask customers to provide reviews. Share links to online review forms with your customers so they can share their business experience.
You can create a review section on your website so that customers can directly share their views about you. You can also ask your customers to share pictures of the product they purchased and post them on your company's social media sites like Facebook or Instagram to be visible to new customers.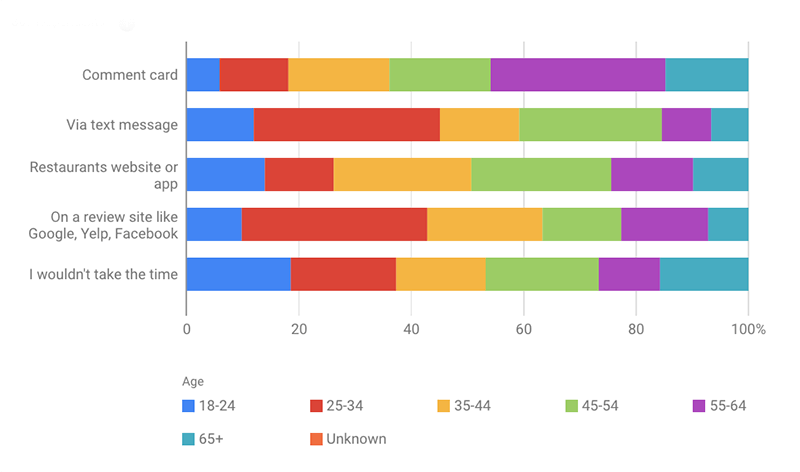 Bottom Line
There can be many reasons why your customers are not giving you referrals. However, the ones stated above are the most important. The most robust connections you can create with your customers require a great product and better customer service. Lastly, make it easy for your customers to leave reviews about your products because if you don't. Refrain from expecting your customers to go the extra mile for you when it should be the other way around.
Seamless Zendesk customization
Get your platform a personal view
Leave a request