Email Tracking
for ServiceNow
Receive a note with the exact time of email opening
Customer support demands an individual approach to everyone. So, often you need to know your clients' engagement to plan your further actions. With Email Tracking for ServiceNow, you can track customers' email activity and send replies at the exact times to reach out to everyone.
Start tracking now
See how much time lasts from send to open
Know what types of emails have higher open rate
Analyze overall email performance using reports
Know when to send a reply
You won't miss any read receipt
The Email Tracking for ServiceNow is super easy but changes the workflow dramatically. Just get the internal note with the exact time and date of opening inside the incident after the recipient reads the email.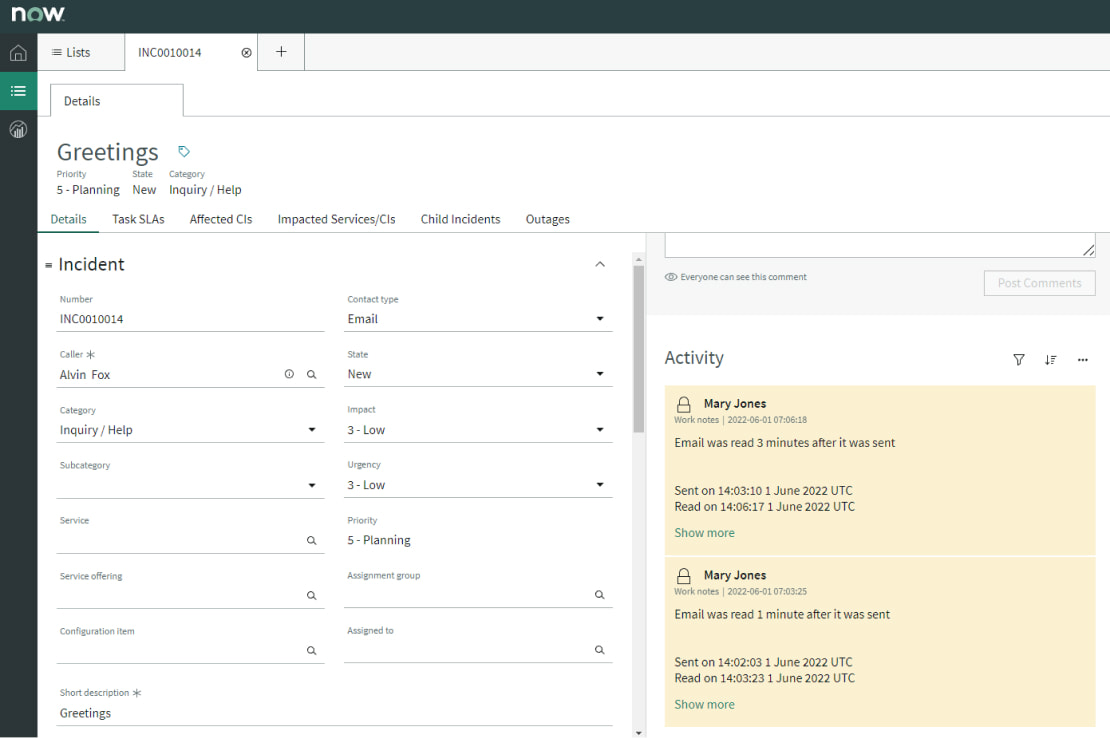 Check out the statistics
Our email tracking tool for ServiceNow is not just a tracker. With its help, you can correlate data and compare the difference between sent and opened emails. The data is displayed in the statistics panel on ServiceNow's Home page. Besides, check out the average read time to analyze the general engagement.

Reasons why to choose the Email Tracking tool for ServiceNow
Clear Pricing
One price for everyone. Subscribe and pay 20$ monthly/per agent without hidden payments or pitfalls.
Brilliant customer service
You can contact us anytime to share your insights about the app and get immediate help and support.
Hundreds of satisfied customers
Our Email Tracking for Zendesk is the favorite mail tracking addon of Zendesk subscribers, so we are glad to release it for ServiceNow users. We hope you will like it!
We don't collect any data except your ServiceNow subdomain URL, agents IDs, and tracked email IDs
Clear Pricing
Try Email Tracking
Track the accurate time of email openings
Get the notification inside the incident
Check the statistics and see the Average read time
Turn your customer support into customer care together with
Email Tracking from GrowthDot