If you're reading this article, GrowthDot services and plugins may be familiar to you. If you are using any of our Zendesk plugins (or have your looks set on trying one of these), you have the ability to try the others at a reduced price. Save your money on improving the productivity of your Zendesk Support by using our discount coupons!
You can get coupons for all paid versions of our plugins, including GDPR Compliance, Email Tracking, CRM and Deals, Proactive Campaigns, and Video Reply. The user of any application can receive coupons for other applications. For instance, if you are using CRM and Deals, you can get coupons for GDPR Compliance, Email Tracking, Video Reply, and Proactive Campaigns when you log in to the active plugin. Just copy the needed coupons and use them when purchasing the new app!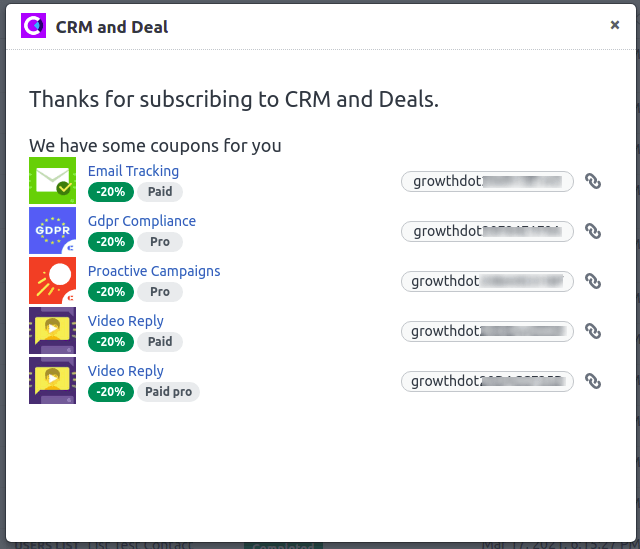 Discount coupon view
A few steps to take advantage of the discount
Coupon usage won't be an issue with our сlear instructions, and it will take only a few minutes. So, to purchase other Zendesk plugins with cost reduction, copy the corresponding coupon code, select "Add coupon", and insert it when you buy the plugin.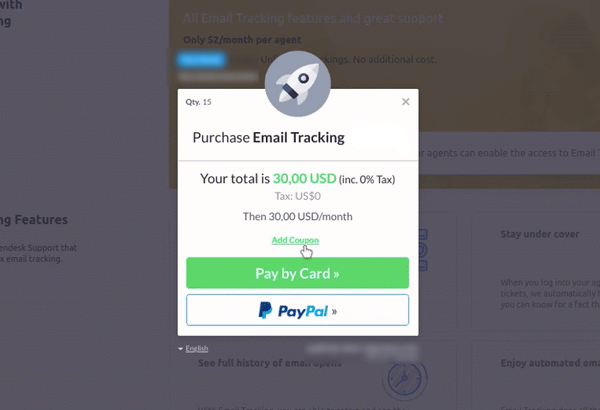 Add coupon
Then click the button "Add coupon" and enjoy using a 20% discount.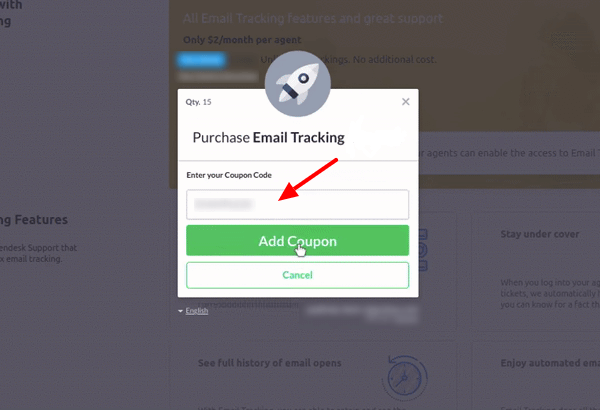 Enter your coupon code
Try our Plugins with a discount!
And that's all! Don't miss the chance to use our apps for a reasonable price. Boosting your customer service effort is a piece of cake if you use Zendesk together with our amazing plugins! Make sure to save your money and time on these. Check out our products and increase your customer support service easily!
Read more news about our latest updates!
Check the newest info!
Read more