How to Add Custom Fields to Different Pipelines
Custom fields for deals are necessary if you need to adjust several pipelines that use different sales approaches. Therefore, easily create many custom fields and add them to requirable pipelines.
So first, go to the Settings page > CRM > Deal custom fields.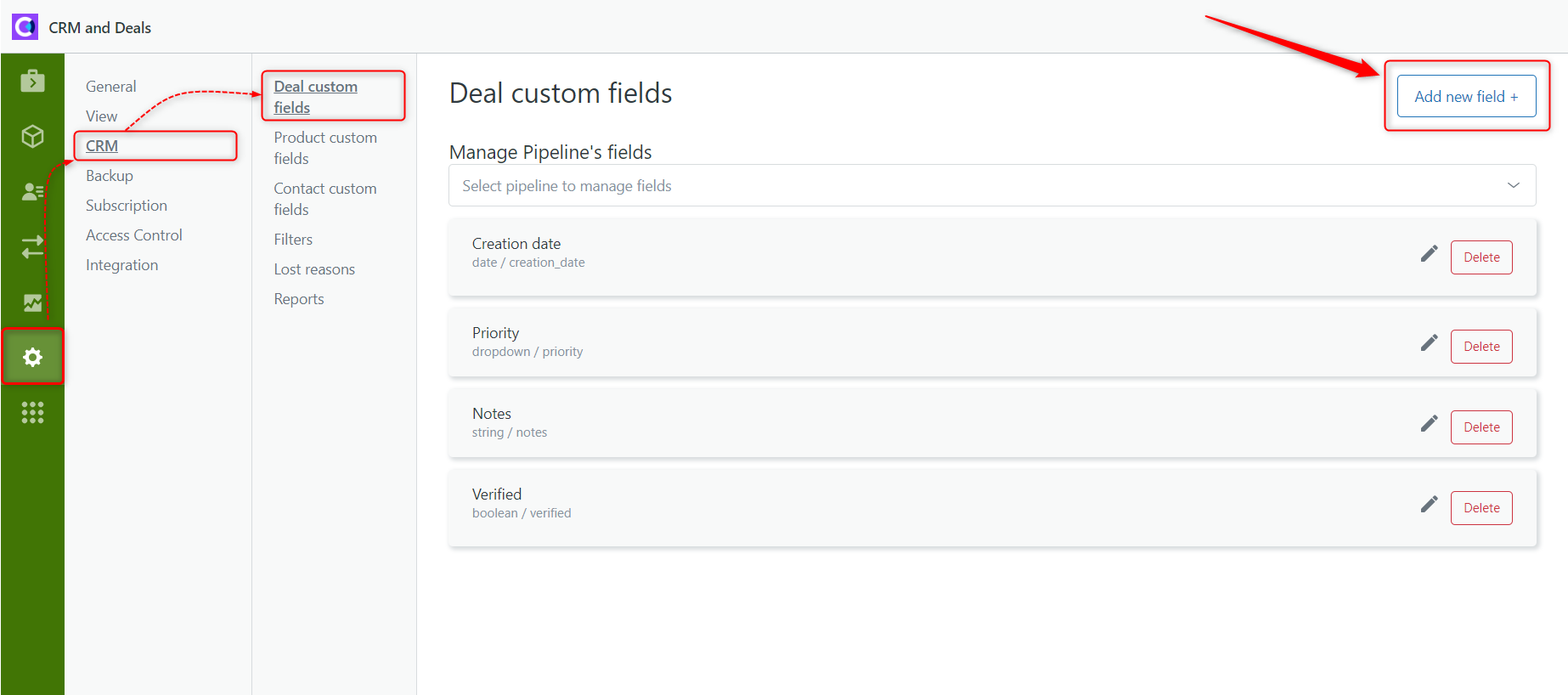 In case you have no custom fields on the tab, just click the Add new fields+ at the top-right corner and configure it. Just enter the Field name and set the Field type. Now available field types are Boolean, Integer, Dropdown, String, Date, and Multi-Line.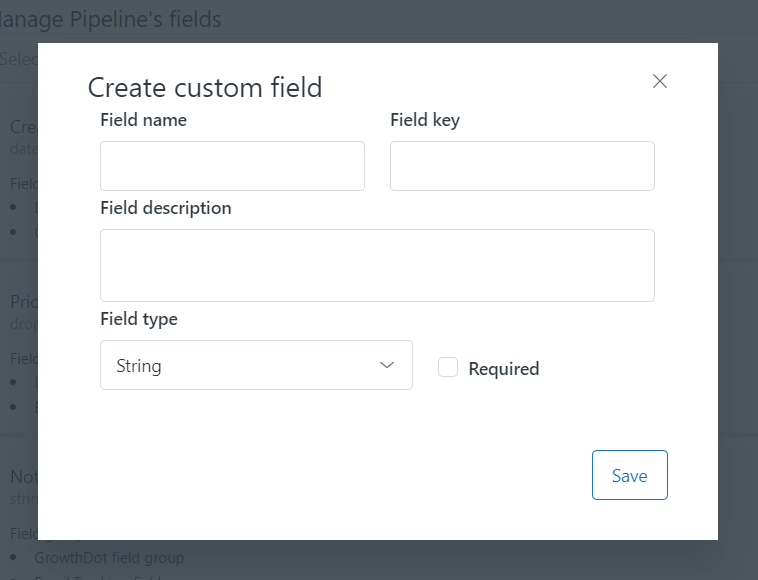 Then, click on Magane Pipeline's fields and select a sale pipeline. Next, click Add button next to the pipeline you want to assign the deal field. If you need to remove a particular custom field from a pipeline, click the Detach button.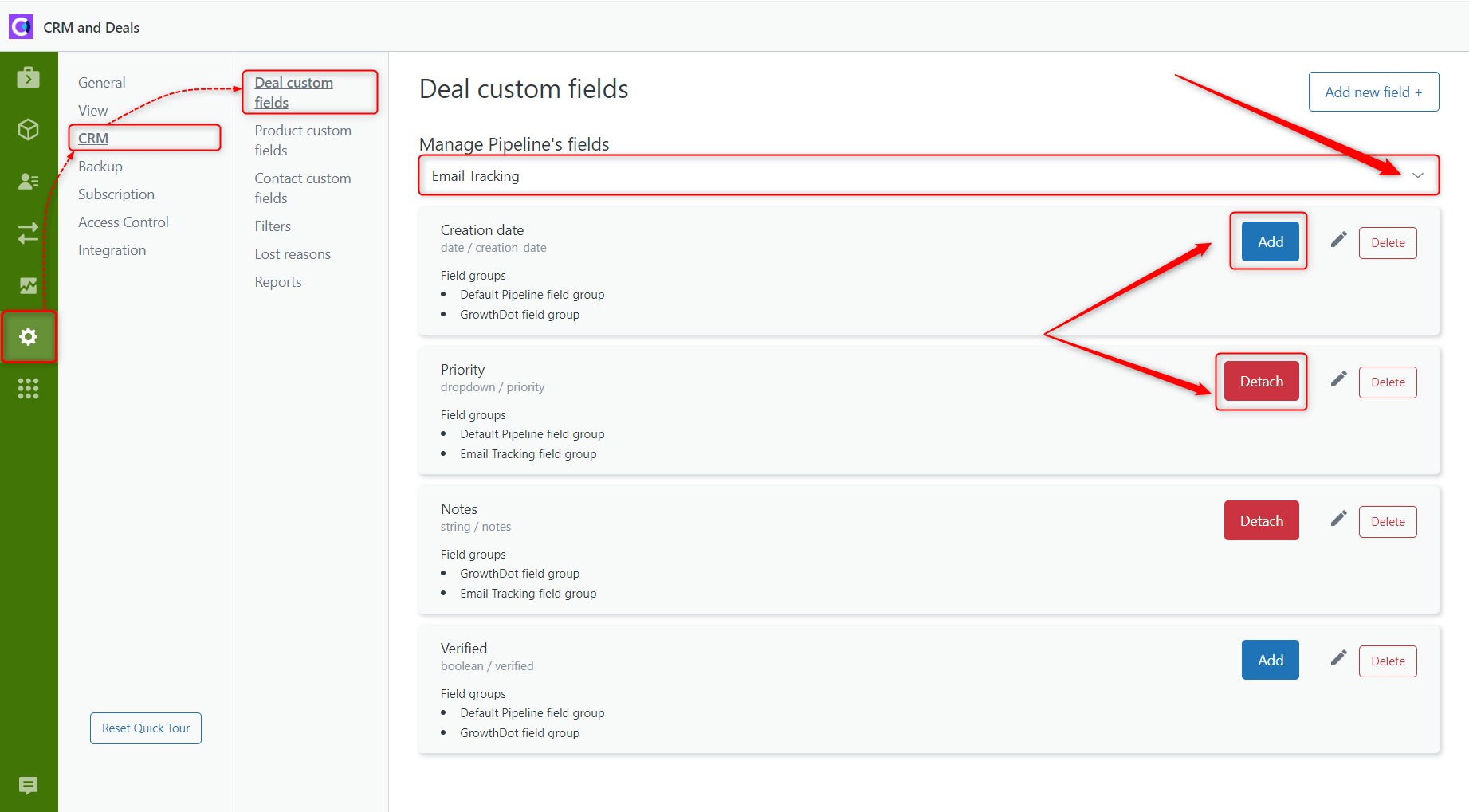 You probably have noticed the Field Groups element on each custom field spot. Here you can check what pipelines have a separate custom field.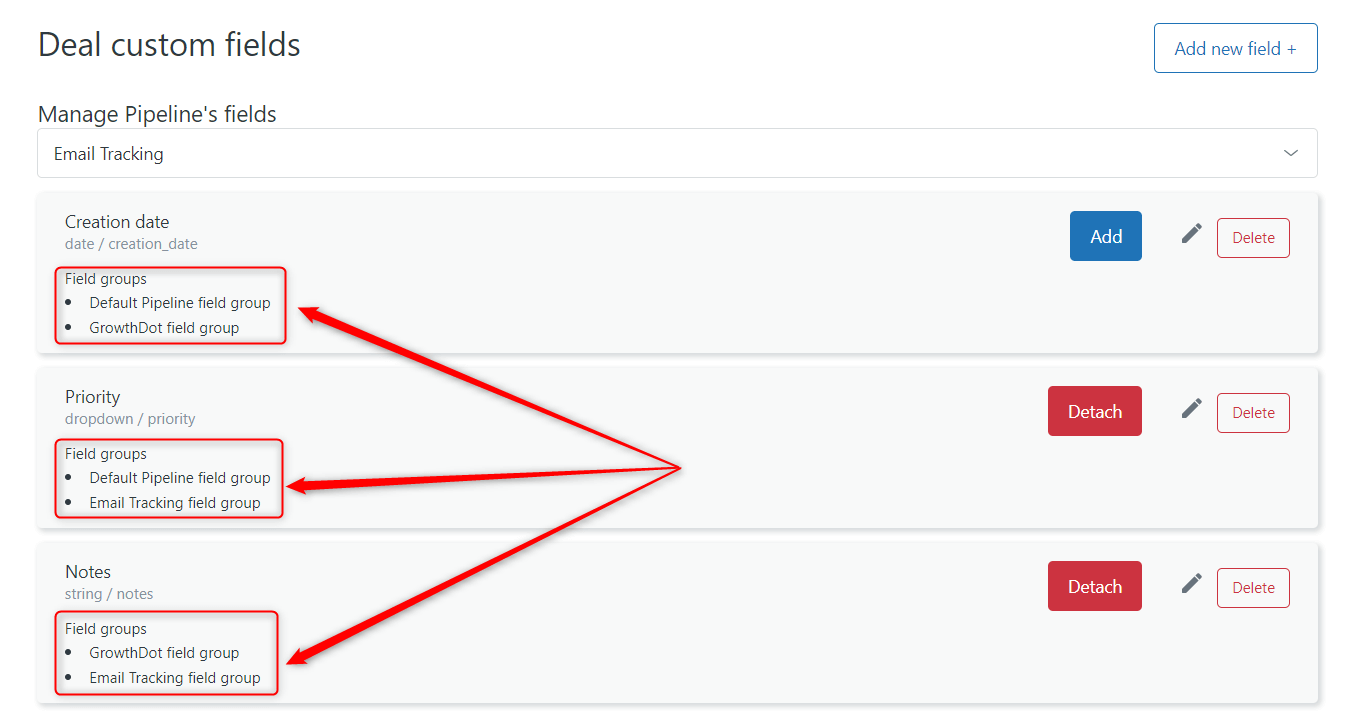 When you are done with deals and sale pipeline settings, open the Deals page to check whether it works properly. So, go to a configured pipeline and see newly added custom fields on the Deals themselves or click the +Add new Deal button. It means you can fill in custom fields while creating a new deal or edit them in already existing ones.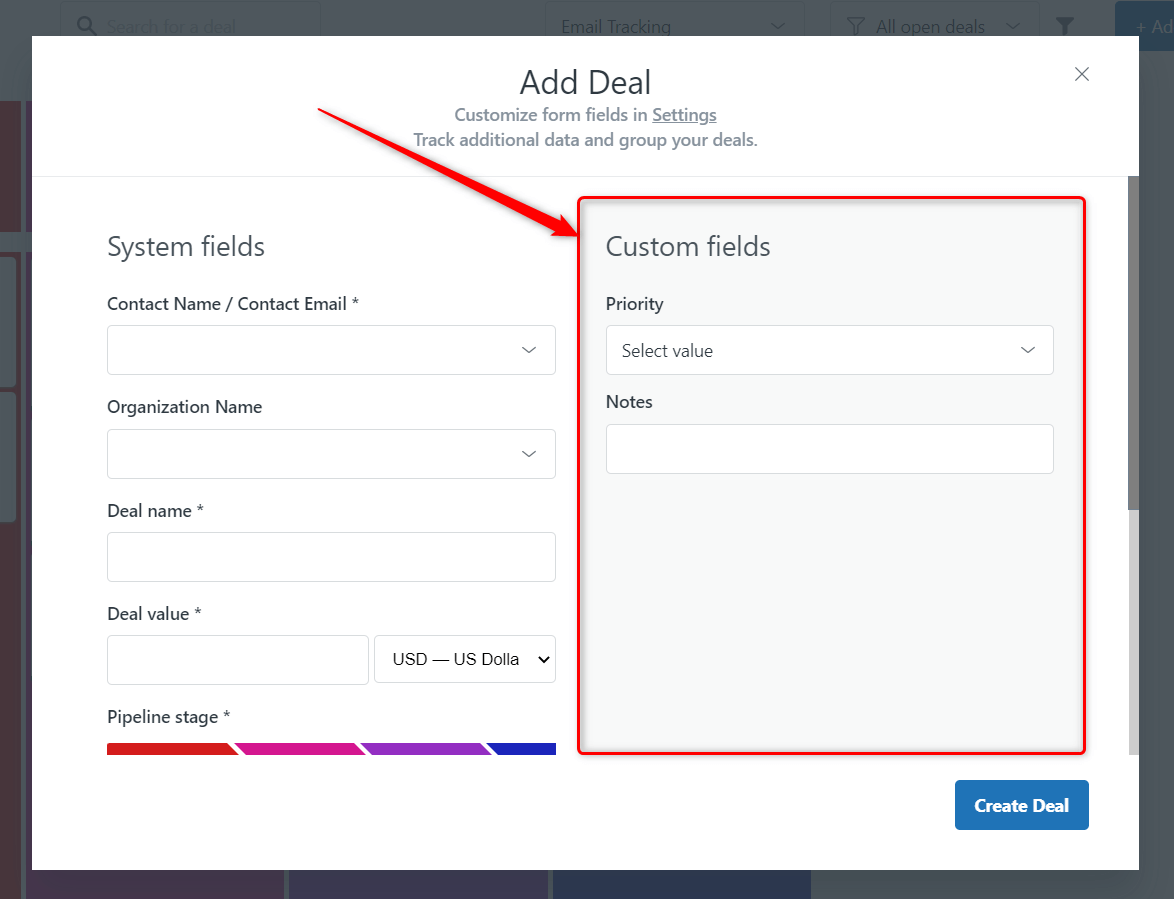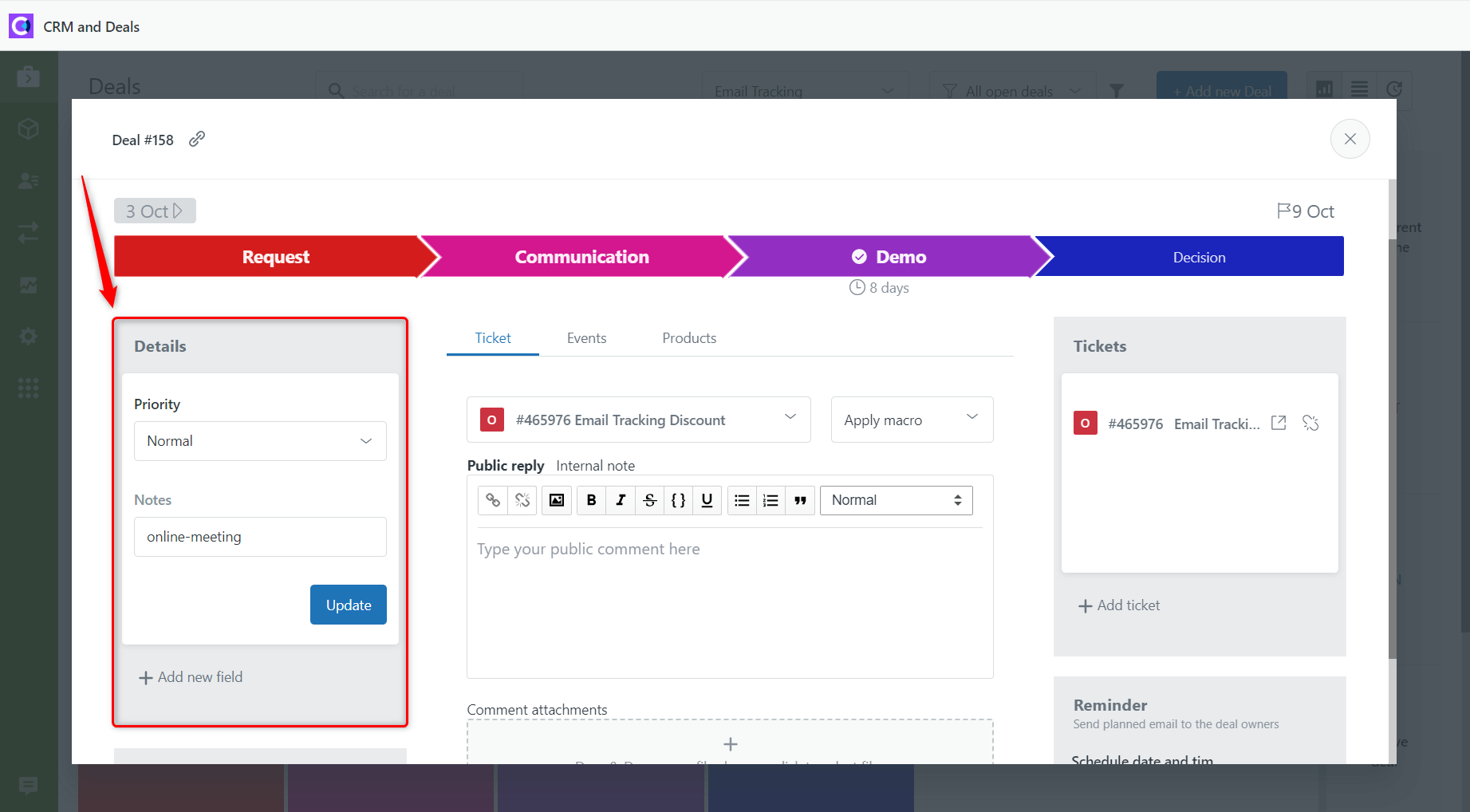 If you still have any questions about the test emails or suggestions, please contact our support team