How to Send Test Emails in Proactive Campaigns
The Time Code: «1:29 - Send Test Emails»
The Proactive Campaigns app allows you to create bulk emails easily. When the number of such emails gets higher, grows the possibility of emails being sent beyond the Inbox.
In that case, sending emails becomes one of the companies' pain points. However, Proactive Campaigns provides a chance to check whether your emails are sent to the Inbox or not.
So, let's learn how to do this together.
How to send emails to test recipients
First, create a campaign on the Campaigns tab. Then, when you have done the three steps, focus your attention on the last one.

After filling in all requirable fields, click on the arrow near the Save and Run button.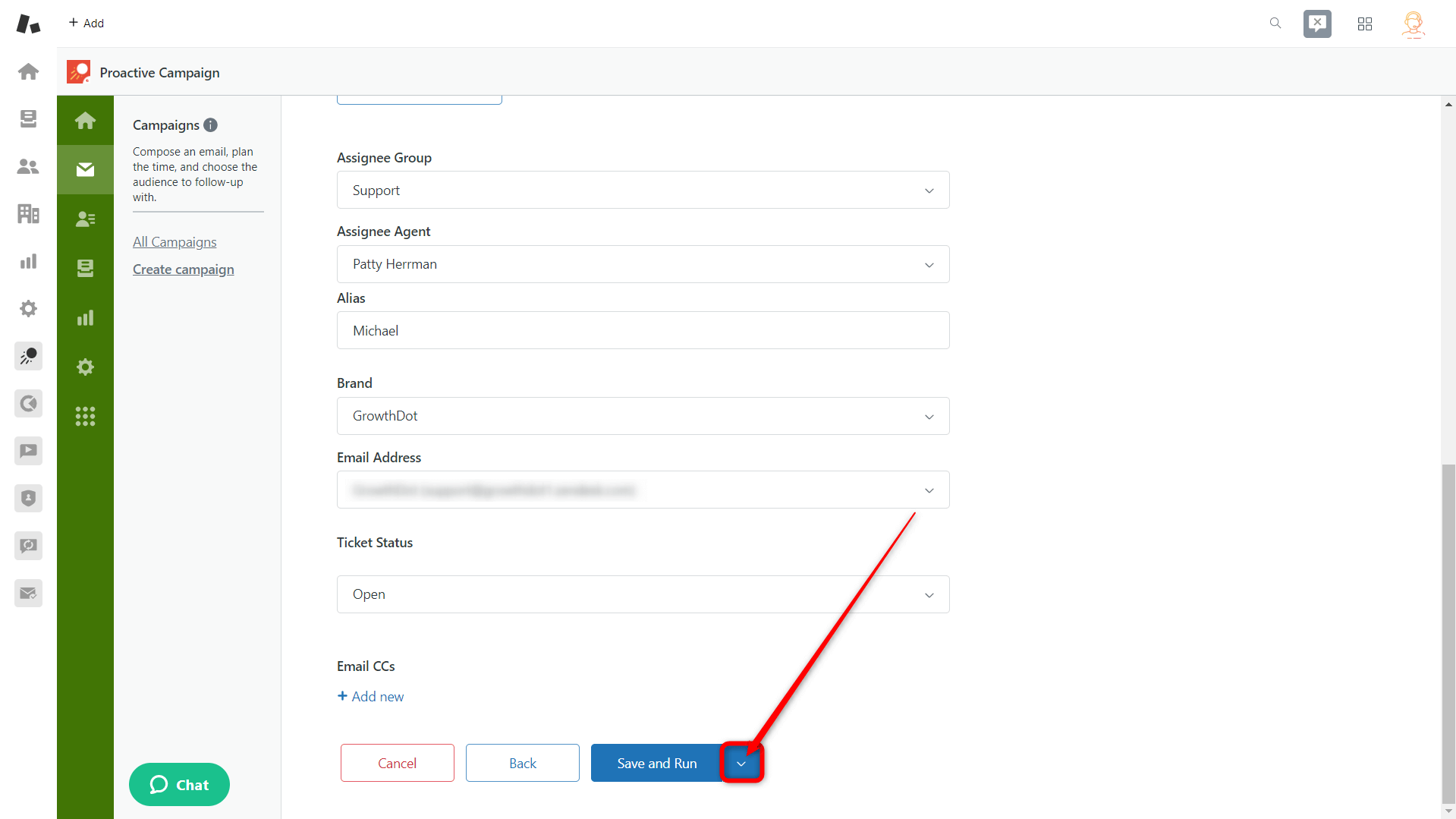 Next, select Send emails to test recipients.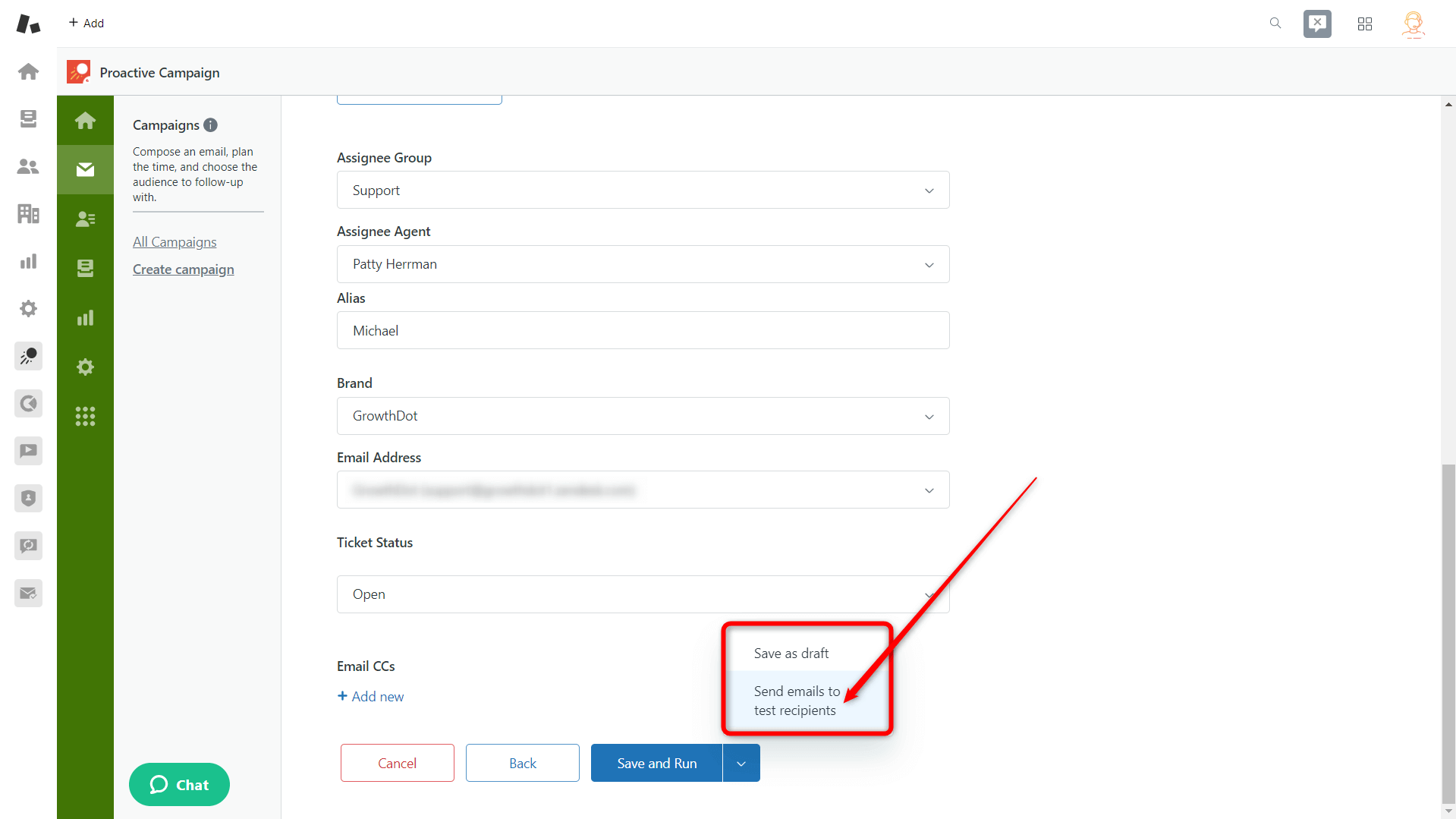 There are two options available:
You can send an email to yourself.
You can send this to test recipients.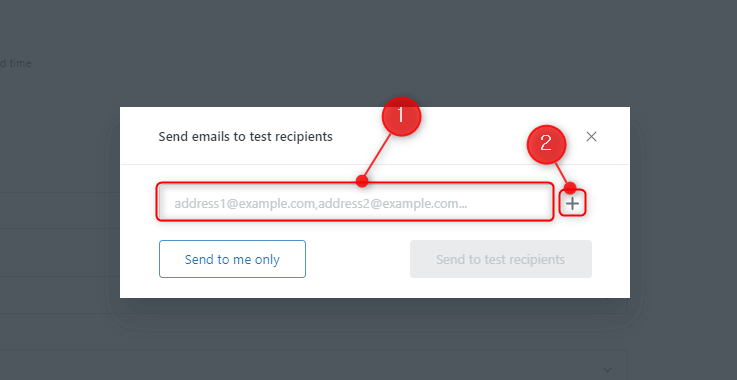 In the first case, press the Send to me only button. In the second case, insert, for example, test emails for tools in the field and press + icon to add them to the list. Next, click on Send to test recipients.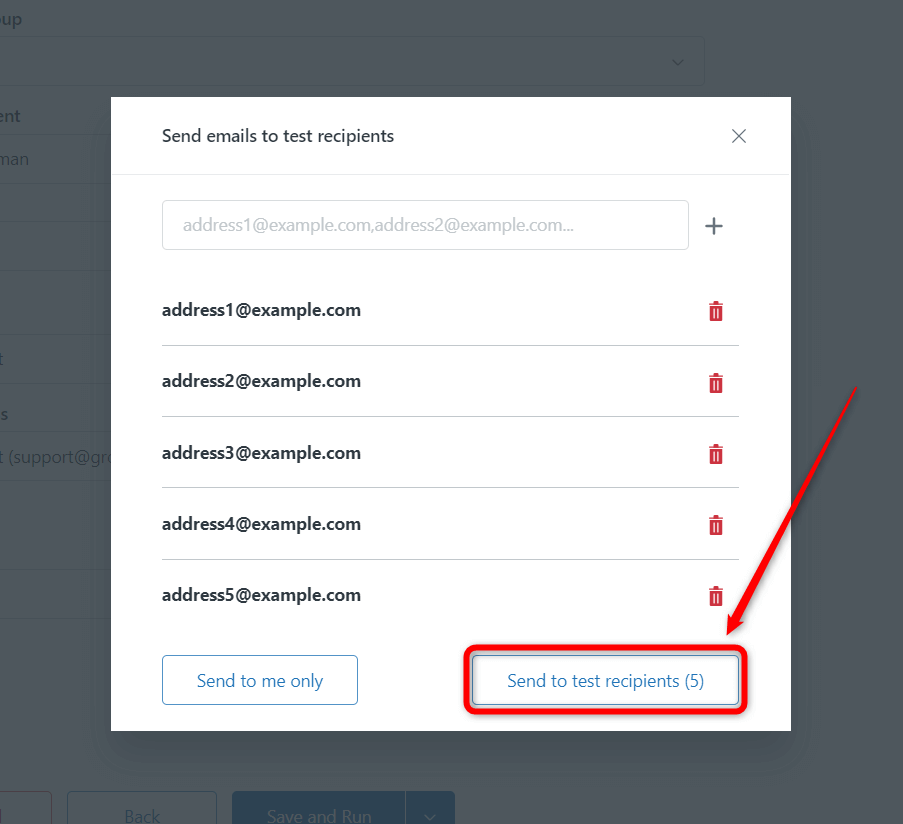 Where can I get test emails?
Well, there are a lot of websites that conduct email deliverability tests. You can copy test emails and paste them into Send emails to test recipients field.
Finally, click on the Send to test recipients button and check your test emails.
Good job! Hope it will facilitate your email campaign creation.
If you still have any questions about the test emails or suggestions, please contact us.