We all know that in the 21st century, there is an increasingly competitive global marketplace where customers have access to a wide range of choices. That's why being client-oriented is of utmost importance for all businesses. So, to discover your customers' needs and preferences, use surveys for the Zendesk platform. This is the easiest way to find out what your target audience likes or dislikes regarding your services. Collecting and analyzing this information will give you valuable insights about improvement areas for the support team and your products.
However, it takes a lot of work for employees to carry out such polls manually. But if you're a Zendesk user, your support team can breathe out because several survey apps can come into play.
Today we're going to do a thorough comparison of two Zendesk survey apps: NPS and Survey from GrowthDot vs. Survey app from Sweethawk, so you can choose one of them.
NPS and Survey app vs Survey app - General Description
Survey app
Gathering valuable customer feedback is a key feature of the Survey app for Zendesk. It offers various customization options, allowing businesses to design surveys that align with their branding and communication style. Agents can provide customers with a survey to rate their experience in a company from 0 to 10 at any stage of the request process. Of course, the application will not leave you without a built-in report on survey responses.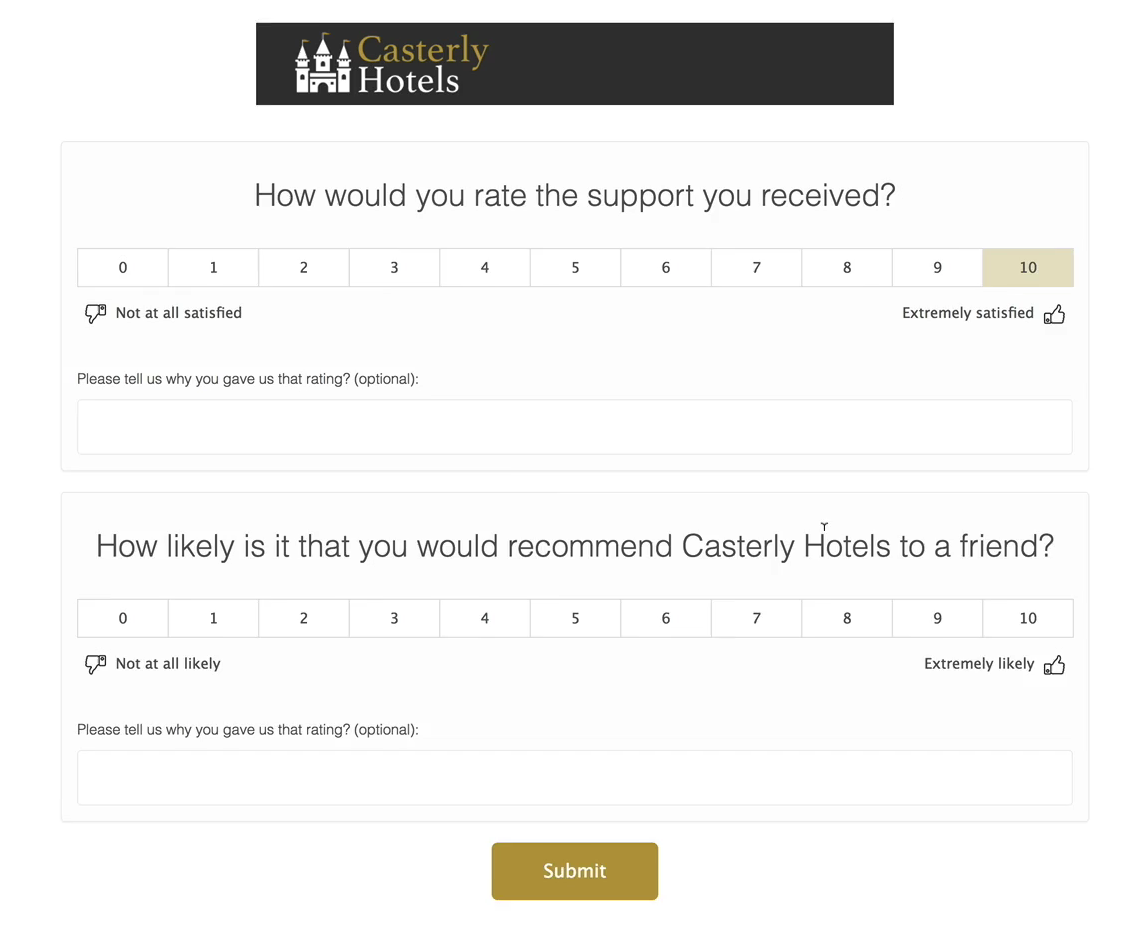 Source: Sweethawk
NPS and Survey app
The NPS and Survey app is a powerful tool for collecting customer feedback directly within the Zendesk environment. By providing four types of surveys, multilingual, branding and statistics features, this integration helps businesses to make data-driven decisions, enhance their overall customer support services and measure customer satisfaction.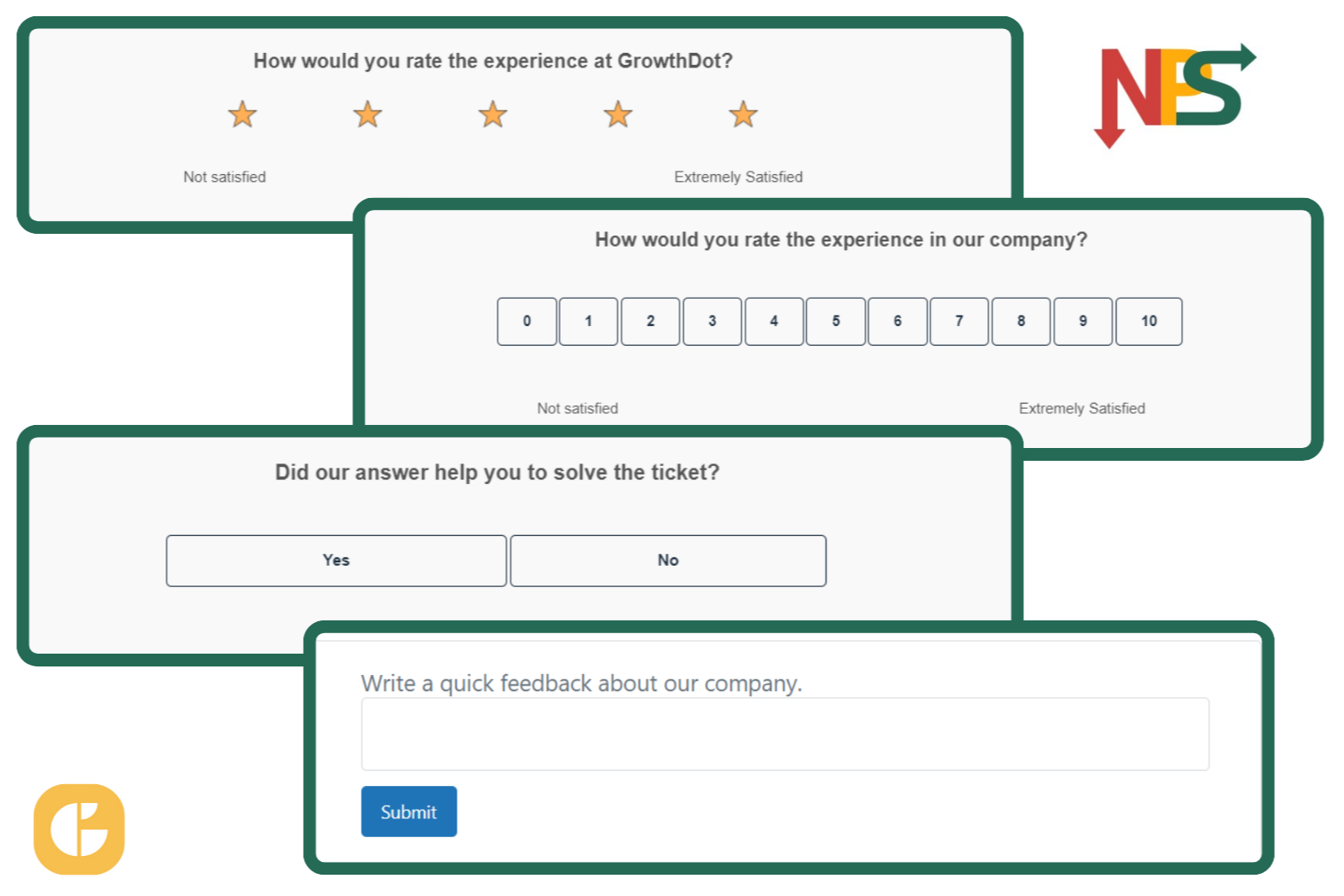 NPS and Survey app vs Survey app - Main Difference
Feature/Option
NPS and Survey app
Survey app
Survey type: 0 - 10 rating
✓
✓
Survey type: Five-star rating
✓
✘
Survey type: Text feedback
✓
✘
Survey type: Yes and No buttons
✓
✘
Automatic trigger set up
✓
✘
Translation of survey content
✓
✓
Branding
✓
✓
Statistics and reports
✓
✓
Displaying results inside the ticket
✓
✓
Access settings
✓
✓
Unlimited surveys
✓
✓
Price
7-day free trial
95$
14-day free trial
100$
To summarize the comparison of their features, one of the main differences is that the NPS and Survey app for Zendesk has four different types of surveys, not just 0 to 10 ratings. Consequently, it gives the opportunity to measure CSAT and NPS scores, which can collect information on various aspects of customer experience, while the Survey app only helps with NPS metrics.
Next, we noticed different ways to insert a survey into emails in these apps. After creating a survey in the Survey app, you should manually copy the placeholder and paste it into triggers or automations. As for NPS and Survey, here you simply go to the app's built-in Triggers page and select the ones that automatically trigger the survey in the email body.
Last but not least, let's discuss the pricing side of applications. Both of them have only one plan available. For the Survey app, you will pay 100$ per month. In contrast, the NPS and Survey application with all the features costs 95$ per month.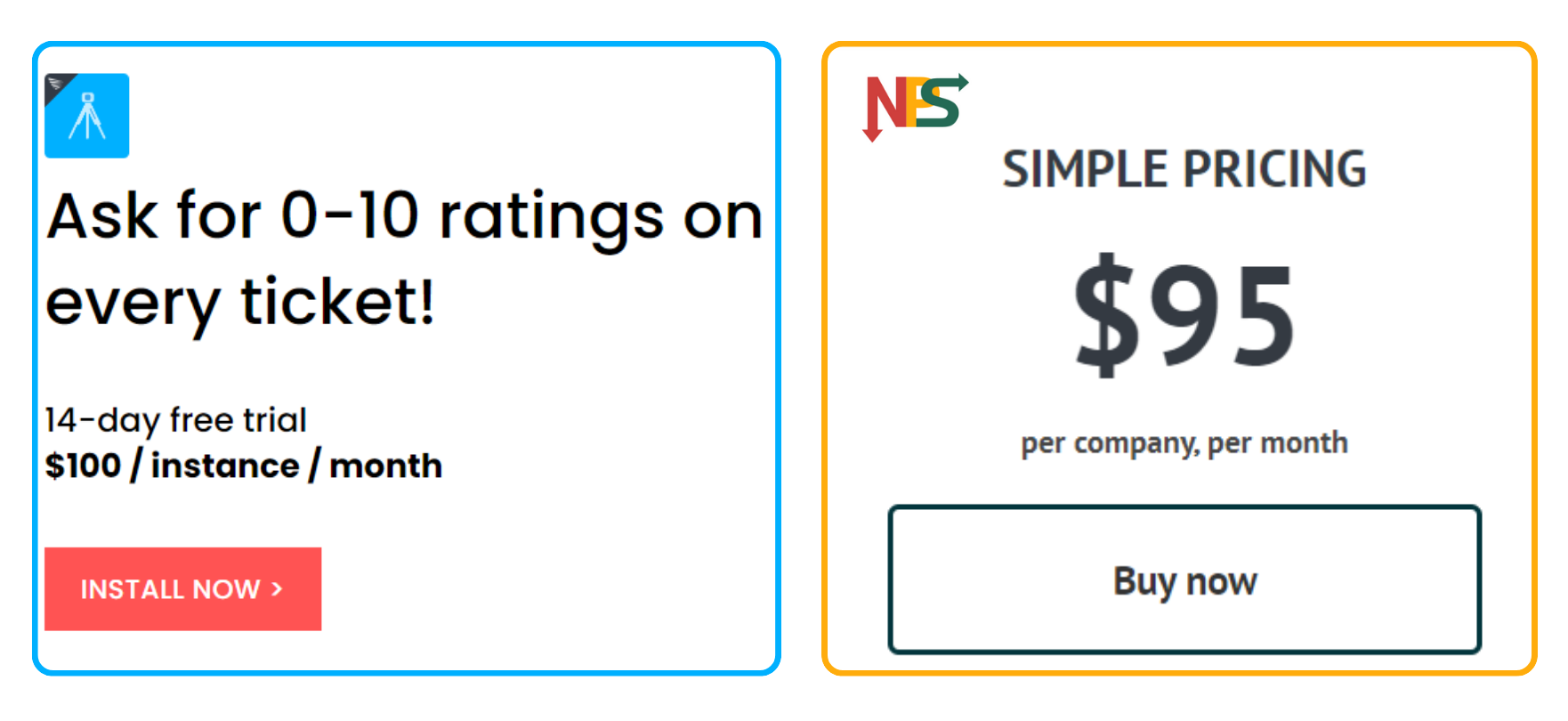 Wrapping up
To conclude, integrating survey apps within Zendesk streamlines the feedback collection process. It allows businesses to manage customer interactions and feedback within a single platform, making it easier to track, analyze, and respond to customer feedback efficiently. But the choice between the Survey app and NPS and Survey app for Zendesk is up to you.
Want to know more about improving customer support?
Check other articles in our blog!
Read more