It's a commonly shared misconception that marketing analytics and web analytics are synonyms and denote the same thing. Usually, when talking about marketing analytics tools, people actually mean measuring the number of website visitors, unique page views, goals, etc - everything that relates to website analytics only. However, digital marketers know that to run effective marketing campaigns, a website is not enough. You send email newsletters, engage with your audience through social networks, use PPC advertising, and so on.
Marketing Analytics Tools: Are they necessary?
Measuring the impact each of your actions and channels used has on the revenue and business, in general, is crucial for drawing conclusions. This is what marketing analytics tools do - it deals with business metrics that provide deeper insight into how effective your marketing efforts are. By the way, automation tools are also a must-have for marketers, however, this is the topic for another article.
With the growing demand for marketing effect data in numbers there appeared a number of top-notch marketing analytics tools. They aggregate the information from all marketing channels and present it within one dashboard. However, they are mostly targeted at medium and big businesses, being somewhat of an overkill for smaller enterprises in terms of features.
But who said that small businesses are inferior and should be content with just free Google Analytics as their marketing analytics tool? In fact, there are a number of exquisite instruments for each sphere of digital marketing you can think of that are available either for free or at a very affordable price. That won't make a breach even in the shoestring budget of a small startup. The list of digital marketing analytics tools we've worked out is right below, so help yourself.

This is an easy-to-use, free and effective tool for monitoring the reputation and brand references throughout the web. You can set various search terms by the company, product, etc, and receive notifications about them in a number of ways. They can be delivered right within the app, to your email or RSS feed. To your service, there are multiple configuration settings to make the search terms maximally relevant. They include country, language, sources, notification frequency, etc. With Google Alerts you can be sure you won't miss anything important.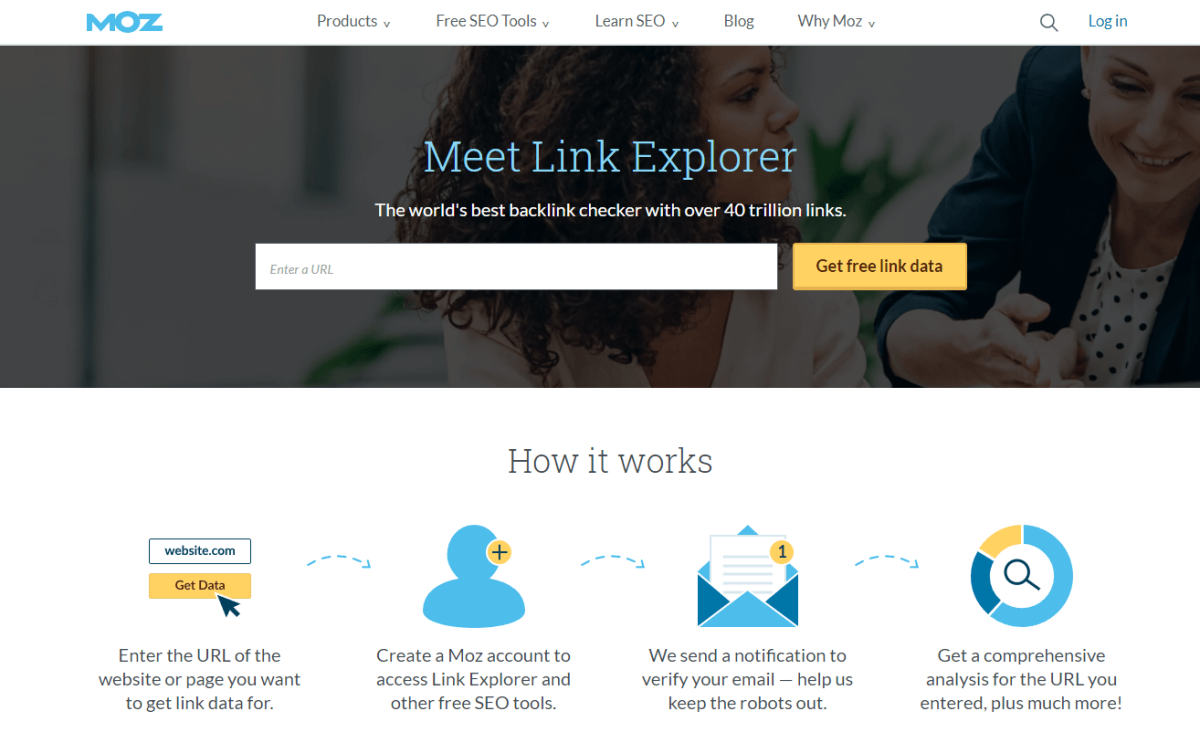 If you need a decent tool for analyzing your SEO efforts, MOZ OSE is right for the purpose. Simply input the desired domain/webpage address and you'll get information on all the inbound links, domain/page authority, the number of total links and their statistics, anchor text, etc. You can also filter the links by their authority, source, type, and the landing page they refer to.
The service features a freemium pricing model. If the number of searches available in the free plan is not enough for you, it's possible to upgrade to the paid one, which is quite affordable.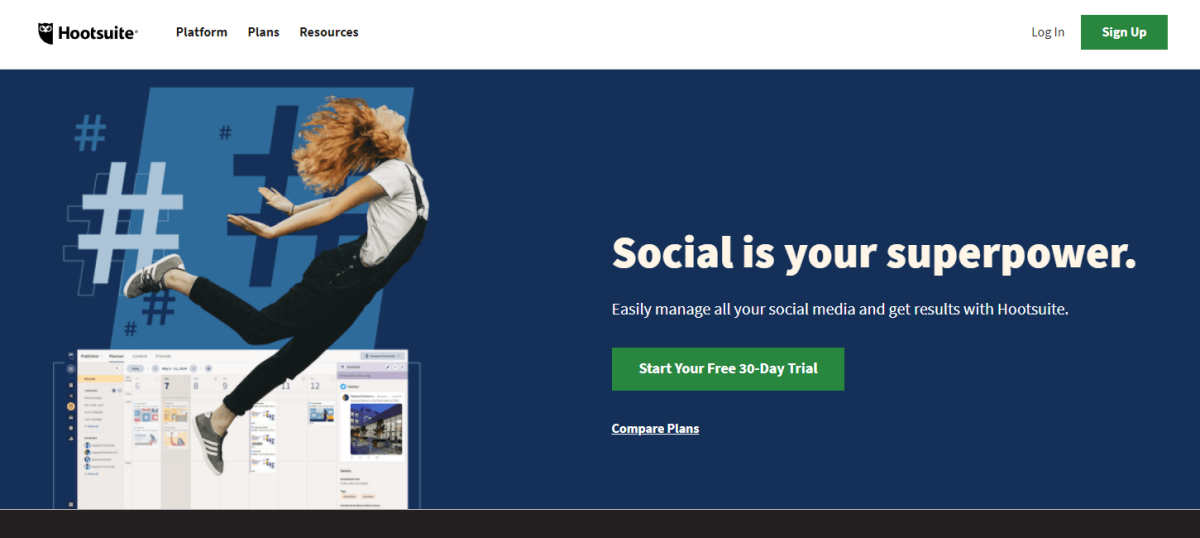 If you don't want to do your SMM blindfolded, a social media marketing analytics tool, like Hootsuite is a must-have. It supports the most popular social networks - Facebook, Twitter, LinkedIn, Google+. Also, it allows connecting multiple social media profiles to control them within a single interface.
The free version sets the limit of 3 profiles, and if you need more, you can upgrade to the paid plan starting from $19. You will be able to automate content publishing according to the previously set schedule. Besides, gain insights into the effectiveness of your social media campaigns, measure audience engagement, get stats, etc.
It also has a useful feature of automatically finding the best time for posting. Thanks to the Hootlet Chrome extensions, its users can share the content directly from the website they view it on.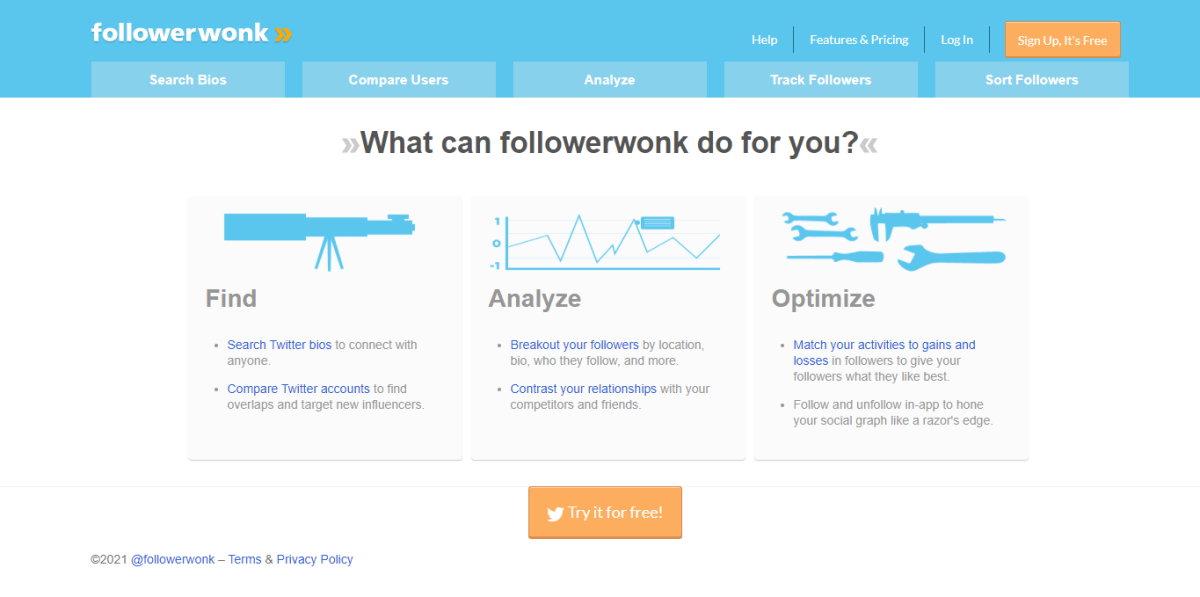 A part of MOZ software, Followerwonk will be your personal assistant in conquering Twitter audiences and creating an effective marketing strategy. It helps define the best time for tweets, analyze your followers' portraits, and compare social graphs of yours and your competitors. Also, it can discover the most popular hashtags, generate reports, find the most influential people in your niche, etc. While the free plan provides a limited scope of functions, the paid one starting at $29/month could more than suffice for your business needs.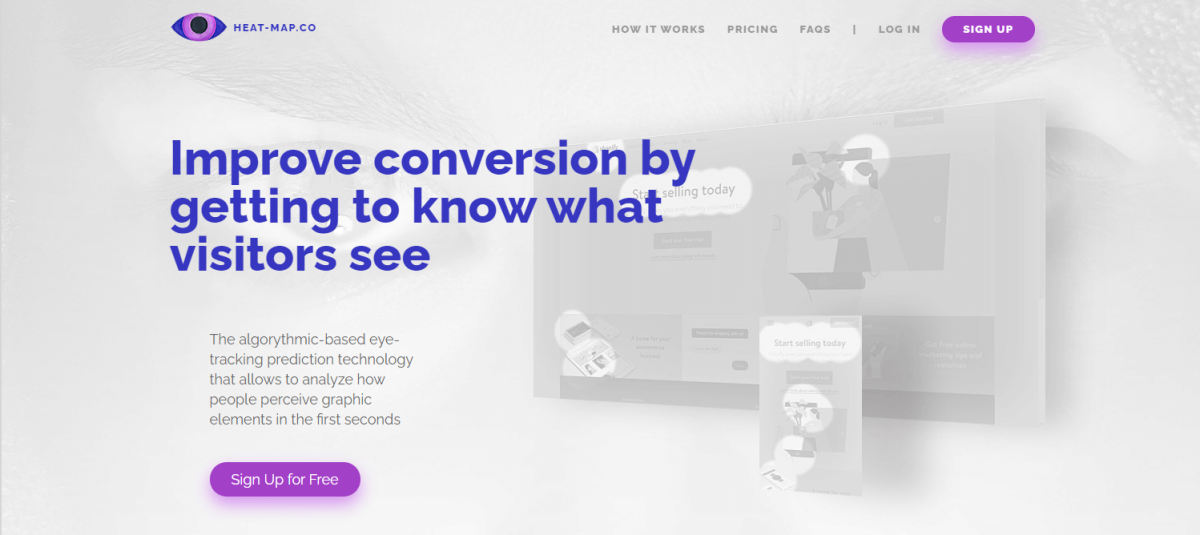 This is a free tool for marketers to help you look at your website "with your visitors' eyes". Heatmaps are known to be useful in defining the typical on-page behavior scenarios. It discovers the page elements by catching the most clicks and those that often go unnoticed. Using this service can open your eyes to the peculiarities of the page design which results in a low conversion rate. The eye-tracking technology also predicts which page areas will drive the most focus so that you could place the key elements there. The service is also there for you to do a quick design A/B testing to save time and effort.

This "all-in-one" tool from Hubspot can evaluate your marketing activity in the following aspects: Blogging, Social Media, SEO, Mobile Optimization, and Lead Generation. It points out the detected errors that hinder getting more traffic and gathering new leads etc. It pays much attention to your social media presence and mobile readiness analyzes the effectiveness of your content marketing, etc. So, if you haven't checked your website with Website Grader, it's high time you did now.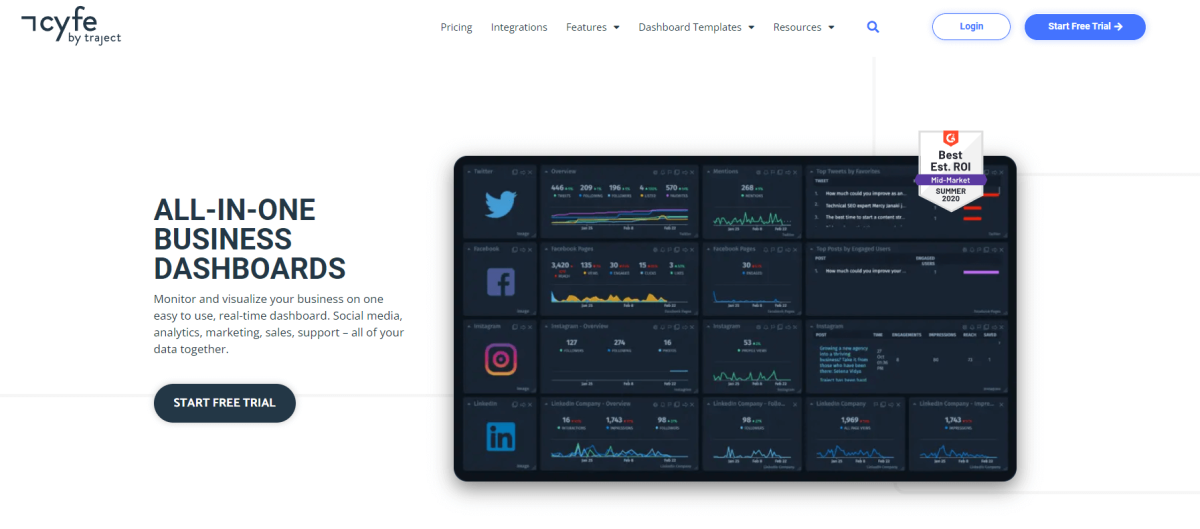 Cyfe is one of the marketing analytics platforms with a variety of dashboards and charts. They reflect the whole marketing activity and allow you to see all metrics related to your business and that's all in real-time. It is a perfect analytics report tool for small to medium-size businesses.
You can collect aggregate data on website performance, social media, email campaigns, sales metrics, ad campaigns, and much more. Also, create your own dashboard or choose a template with data widgets with this analytics reports tool.
Cyfe offers 5 pricing plans so there's a wide choice for any demands, from small in-house teams to large marketing agencies. However, you can start with a 14-day free trial for any pricing plan.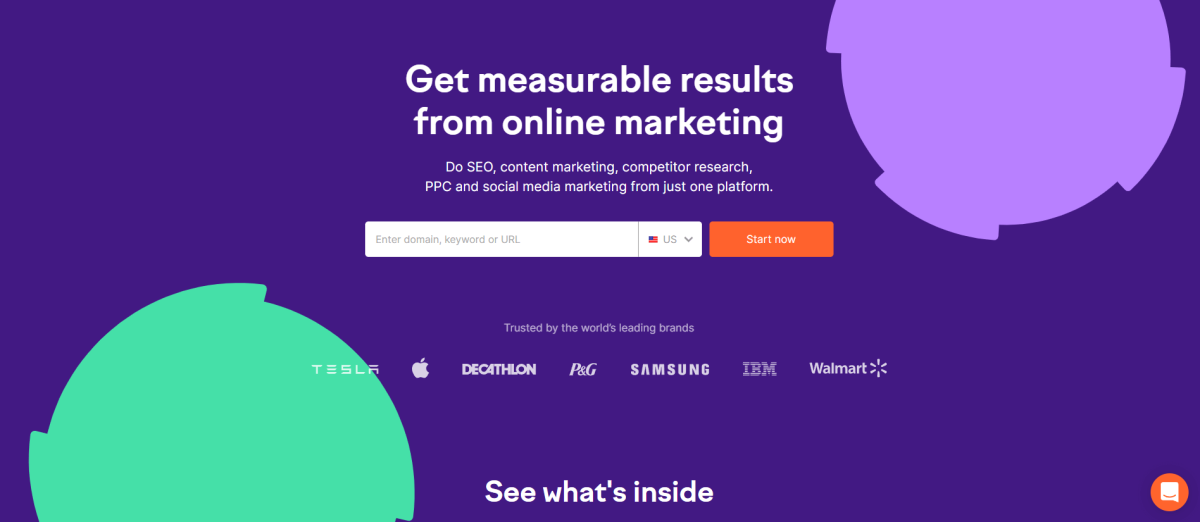 Of course, every experienced marketer knows Semrush since it's famous. However, it is worth mentioning this powerful marketing analytics platform that every marketing freshman should learn about. The main purpose of Semrush is to monitor your competitor's activity and it is definitely the best in this area. Also, you can track your own website traffic, and perform keyword research. In addition, you can plan your content marketing strategy, analyze your position or plan your social media activity.
In spite of all pros, Semrush has its cons and it is quite pricey. Even the starter plan with basic analytics abilities costs 119$ per month and the price for a business account is 449$. Nevertheless, if you need an almost all-in-one tool it is worth trying. Besides they provide free trials and discount for annual payments.
Wrapping Up
When compiling this list of marketing analytics software, we attempted to include the resources for each digital marketing sphere. Also, we tried to refrain from telling you what you surely know (like, describing the advantages of Google Analytics). Each of the digital marketing tools examples above has many competitors similar in functionality, but they are definitely worth trying. And finally, we want to remind you to count digital marketing metrics as it makes a marketing analysis more effective.
No doubt, you've got your own favorites among marketing analysis tools, and we can't wait to see your recommendations in the discussion below.
Power up your Zendesk
Check out our products
Read more