I see Failed to read the 'localStorage' property from 'Window' error. What should I do?
If you're a Google Chrome user, you might encounter this error while using one of our apps: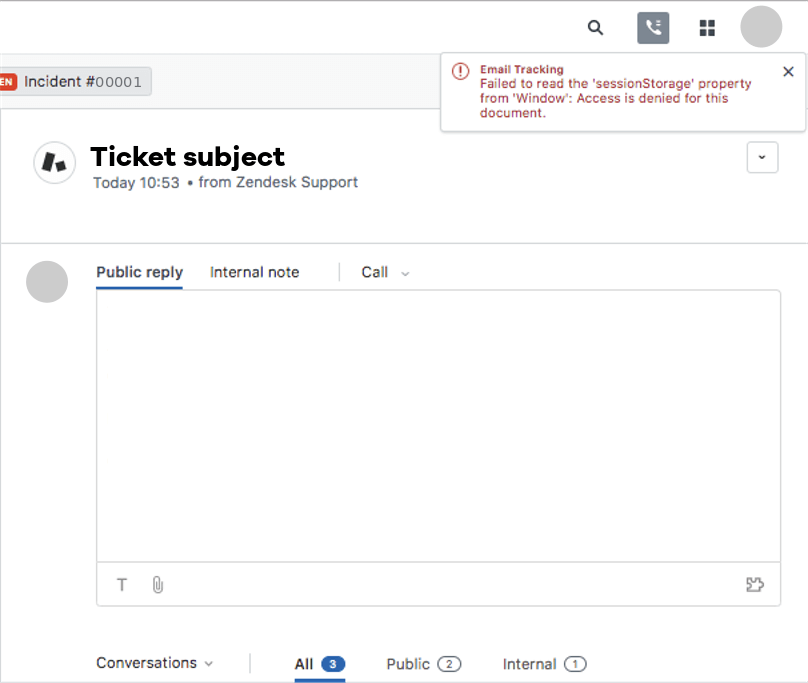 To fix this, you need to change the cookies' settings in your browser. To do this go to Settings > Privacy > Site settings > Cookies and site data. Or paste chrome://settings/content/cookies into the address bar.
Make sure that the "Allow sites to save and read cookie data (recommended)" is ON and "Block third-party cookies" option is OFF:

Google Chrome will automatically save changes. Go back to Zendesk and check if the error is be gone.
If you have any questions or need further help with this issue, leave us a message.