How to create a new campaign in Proactive Campaigns
Creating and sending mass email campaigns is the primary function of Proactive Campaigns application. In this guide, we are going to show you how to create and send a new campaign using our plugin.
1. In Proactive Campaigns, open the Campaigns tab and click Create Campaign in the left sidebar.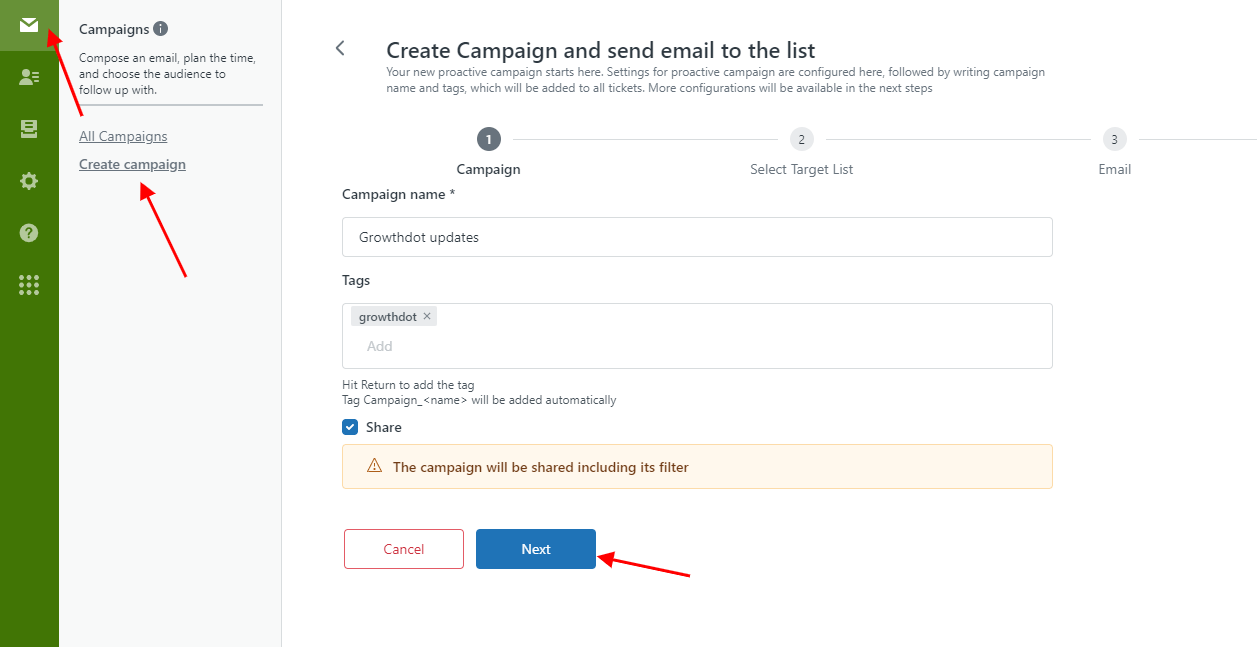 2. In the first tab, you will have to provide the following information:
Campaign Name;
Tags - when the campaign is sent, the tickets created for each email will be created with the tags of your choice;
Share - a checkbox permits to share campaign between agents.
3. Click Next and go to the Target list section and select Ticket list, User list, or Import Users list.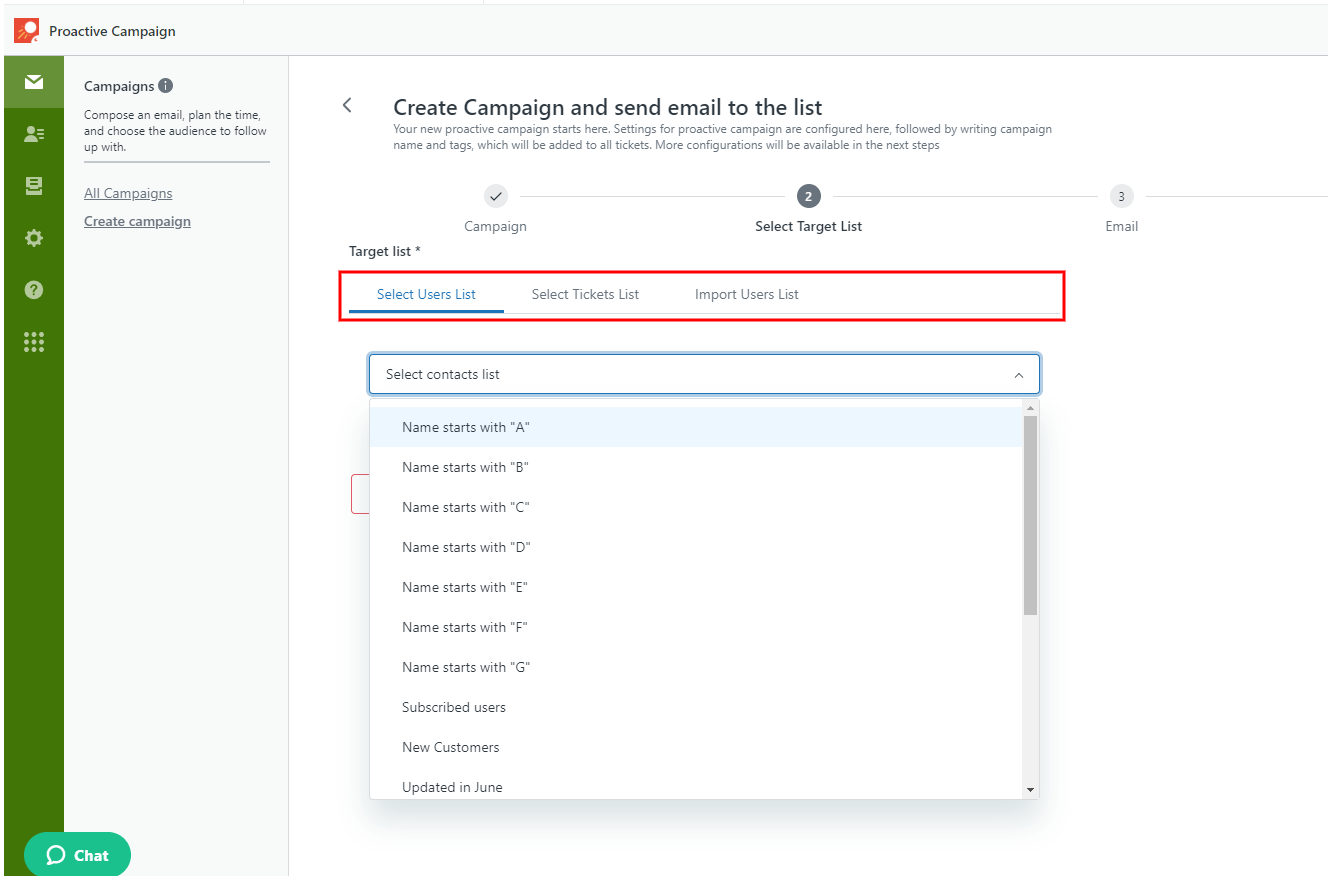 To import Users list Drag and Drop or download the needed file. If there are any difficulties with CSV file creation, download the sample to check the view.
4. Next, go to the Email section and fill in the required Subject line and Email body. Also, you can add attachments if it is necessary.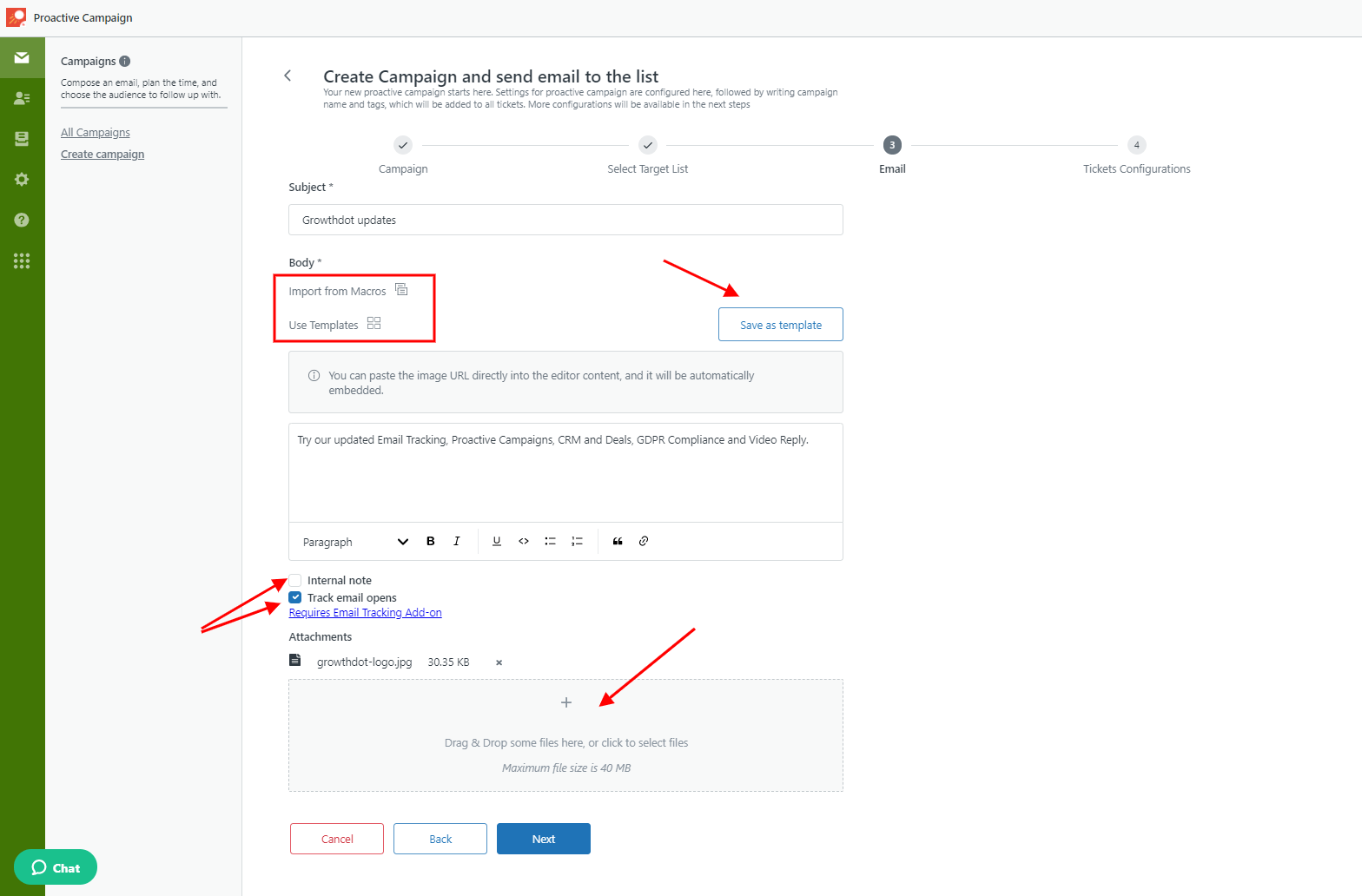 Moreover, there are the following options (they are not required):
Import from macros - helps to add previously created text blocks.
Use templates - add already formatted text with images and links.
Save as template - save your formatted text as a template.
Internal note - if the "Internal note" box is checked, the ticket including "Email body" as an internal note will be created, however, the requester won't receive an email notification. This is useful if you want to inform your agents only.
Track email opens - if you use the Email Tracking app, the emails can be tracked if the option is enabled.
5. Afterwards go to the Ticket configurations tab, and select or fill in the following fields:
Ticket Form - if you have predefined ticket forms in your Zendesk instance, you can use one of them to create all the tickets coming from this campaign.

Ticket Fields - they will appear when you choose one of the predefined ticket forms. You will have to fill in the ticket fields that you've set as necessary when creating the ticket form (you can modify the list in the Admin tab of your Zendesk instance).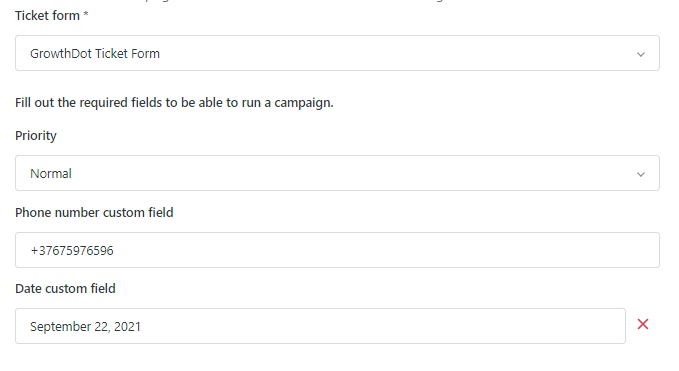 Schedule your campaign - you can set your campaign for a specific date and time.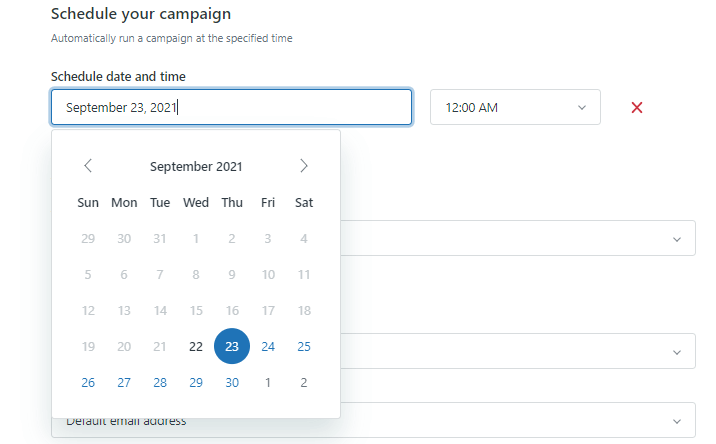 6. Also, select Assignee, Brand's parameters and Ticket status.
Note: not all the fields are obligatory to start the campaign. The fields that are necessary to get your email follow-ups started are marked with the asterisk sign (*).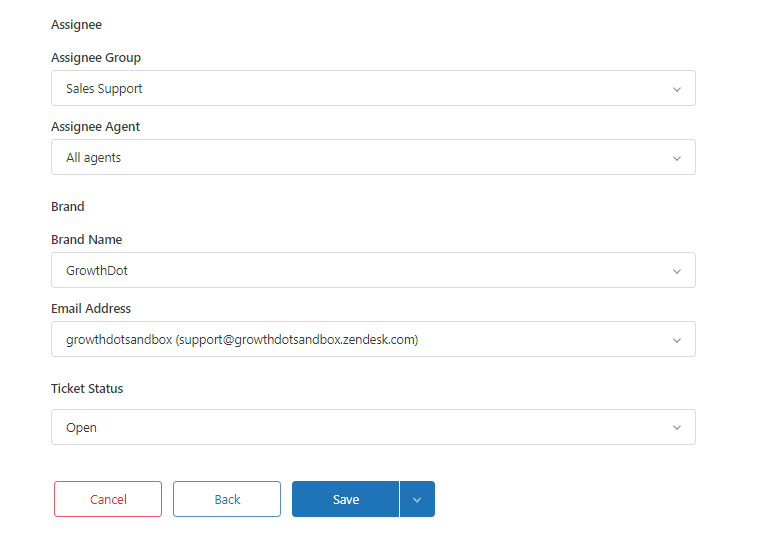 7. Finally, click on Save or Save and Run if the campaign is not scheduled.
You can also send new campaigns directly from the Views tab. To do so, in the upper right corner of the Views tab click the Send Email to List button. You will be directed to the same Create Campaign page.