In our previous post, we discussed the proven formulas and tactics of cold emailing that can help get your email not only noticed and read but also responded to. You must be anxious to try them out if you haven't done so yet. Probably the only thing that stops you is finding the company email addresses of persons you want to contact. That's why we are going to share with most effective and simple email search tools.
Then, get ready to create your email masterpiece, since in just a few minutes needed to read this post you'll be well equipped to find out virtually any email address.
What are Email Search Tools?
Email search tool - is often web resources or empirical methods for finding the correct email address. Consequently, all of them are not default email applications, but just online search tools or browser extensions. It can even be quite an obvious technique that flashed before your eyes, but you didn't notice them. So, let us remind you of some.
However, If you are expecting to find the well-known Rapportive method, you'll be disappointed since it is not here. There are much more effective ways of looking up professional email addresses and we have prepared a short overview of the top 10 email-finding tools.
Most popular email finder tools
#1. Extrapolation method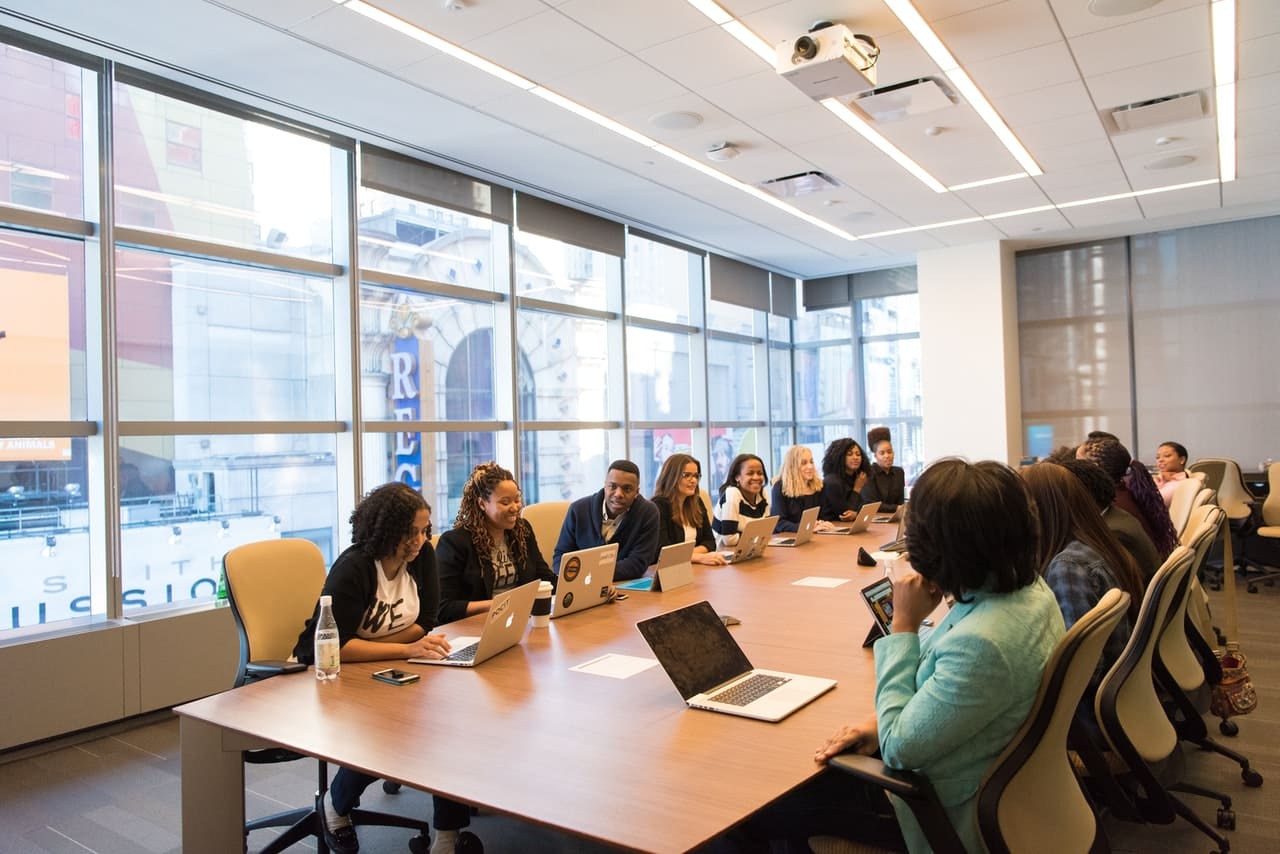 If you don't feel like installing lots of extensions for your browser, or you need to contact one or several persons, this tactic might suit you well. If you know the email of any person in a certain company, you may replace it with the name of the person you needed, cause companies have a standard format of corporate email addresses [first name].[last name]@[company].[com]. Although the method doesn't guarantee complete success in finding accurate email addresses, it's free of charge and still worth trying. However, it is not suitable for bulk email search, but great in finding personal email addresses.
Price: Free
#2. Email Hunter

Available both as a Chrome extension and a full-featured web email service or via an API Email Hunter specializes in looking up email addresses by company domain. It provides the list of emails associated with the specified domain, so finding the right one is not a problem. Being a premium favorite email lookup, it offers to search as much as up to 200 domains a month, which can be enough for moderate needs and are available after registration.
Price:
$0 for up to 50 domains/month
$49 for up to 1000 domains/month
$99 for up to 5000 domains/month
$199 for up to 20000 domains/month
$199 for up to 60000 domains/month
#3. Voila Norbert

The simple to use email prospecting tool is helpful provided you know not only the person's name but also the company he/she works for. In this case, you only need to provide these basic details and wait for the requested potential email addresses to appear. Mind that it pings the mail service to verify the found address, therefore there's a possibility of its being blocked after several attempts.
Price:
$49/ month up to 1000 leads/month
$99/ month up to 5 000 leads/month
$249/ month up to 15 000 leads/month
$499/ month up to 50 000 leads/month
#4. Apollo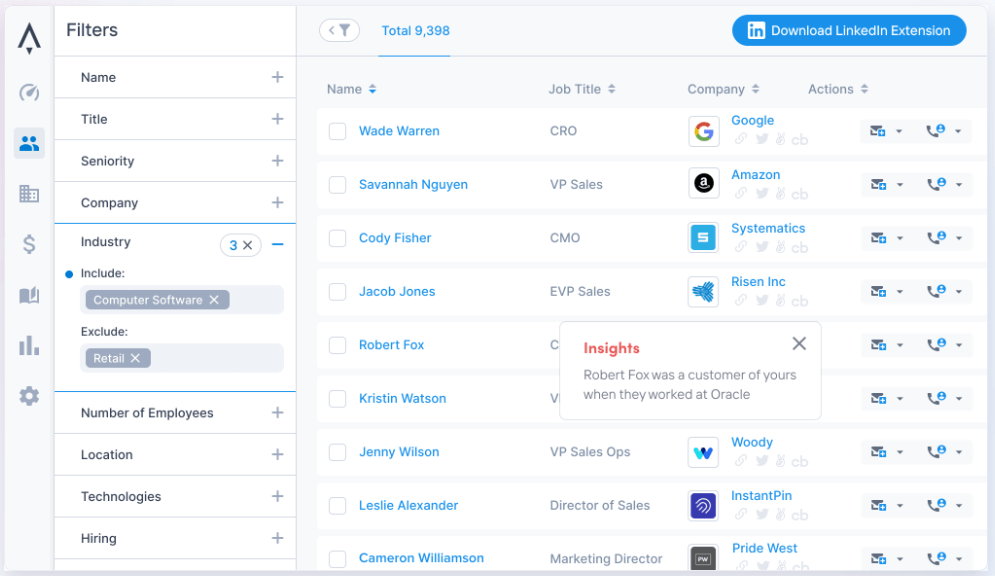 Apollo is a quite complementary tool for searching business email addresses via Linkedin. It is a Chrome extension and a lead generation database in one place. It saves all contacts in one list with exportability and has a user-friendly interface and quite a low pricing.
Price:
150 emails - free
49$ - Unlimited Email Credits - 49$
99$ - Unlimited Email Credits + 50 mobile numbers - 99$
Talk to Sales - Unlimited Email Credits and Custom mobile numbers
#5. Datanyze Insider
Being one of the Datanyze prospective tools, Insider is available as Chrome or Firefox extension. It is one of the most convenient among other email finder services since it allows finding out the email accounts without leaving the page you're browsing. Simply highlight the name you're interested in and right-click to receive the email address almost instantly.
Price: Free
#6. LeadFuse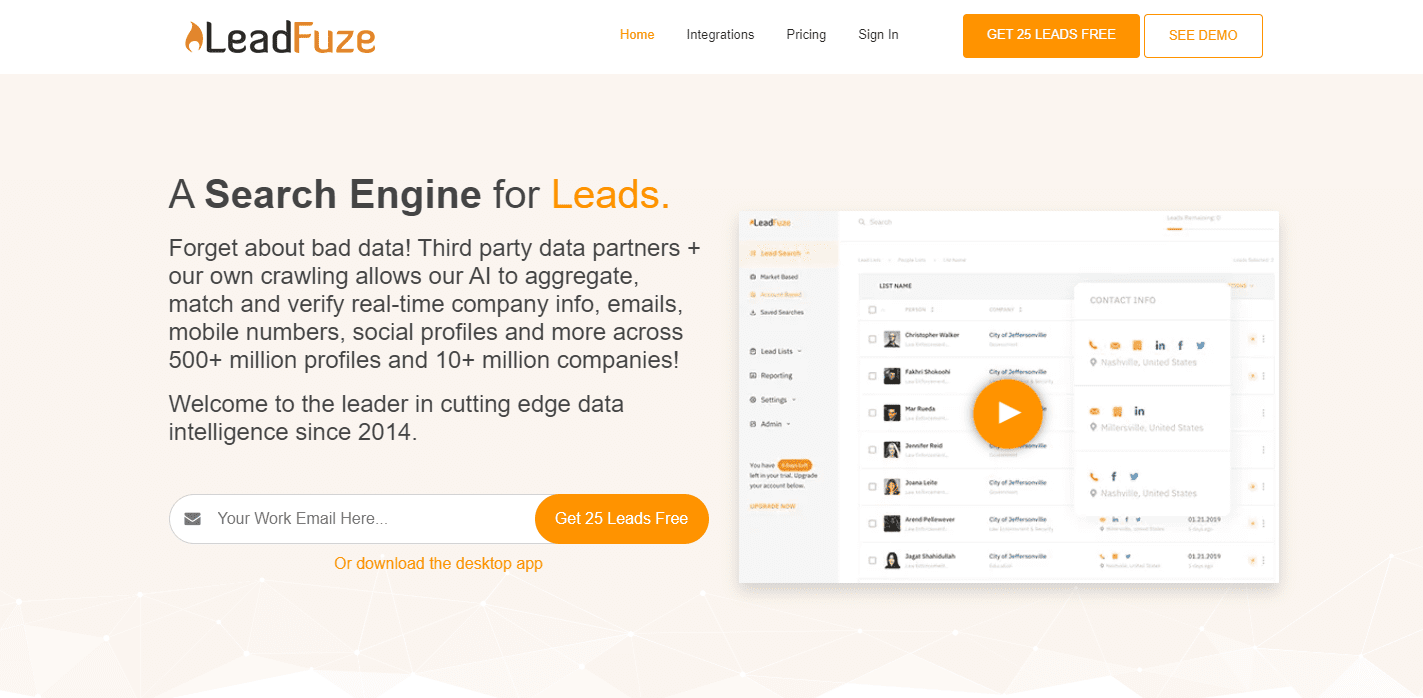 LeadFuse is like an email search engine designed to help sales, marketing, and data research people to provide cold email outreach. With LeadFuse you can find targeted leads with their real emails, social profiles, and contextual data. No chrome extension is needed. Just search inside the app.
Price:
25 free leads
500 leads $132
2500 leads $447
#7. CEO Email Addresses

RRight as the name implies, this email lookup tool is useful if you're looking for a really "big fish". It has a big database with email addresses of companies' CEOs, so if you're lucky and your contact is on the email list, make sure you send him/her an awesome email.
Price: Free
#8. Conspire

This is a networking email lookup software that presents a totally different approach to contacting the needed person. In layman's knowledge, as soon as you sign up and provide your email address, it connects with your network and builds the path to the one you're looking to contact through the people you're already connected with.
Price: Free
#9. LinkedIn Email Export

This method is simple, yet known to "the chosen ones" mostly. If you have extensive LinkedIn connections, it may be enough to find the necessary contact. So, all you need to do is go to Advanced settings - Connections and select Export LinkedIn connections to have their email addresses moved to your Gmail contacts.
Price: Free
#10. Twitter Advanced Search

It may sound weird, but Twitter can be useful email address lookup thanks to its advanced search option. There's a condition, however - the person in question must have included the email into one of their tweets, otherwise, the search will give no results. Anyway, checking it out is quick and easy:
In the Words section, line "All these words" insert search terms (at) (dot).
In the People section, line "From these accounts" insert the person's Twitter handle.
If you're lucky, the desired address will be found within seconds.
Price: Free
#11. Google Search

Don't hurry to omit this tactic as ineffective. Basic as it is, it can help provided you know how to ask. So, try the following queries, taking care to preserve the punctuation:
"[name] + email (address)"
"[name] + contact (information)"
"[name] + [company] contact"
If you don't feel like looking through the entire company website for the contact info, this is the quick way to search it via Google:
"site:company.com + [name] + email'
"site:company.com + [name] + contact"
However, if there are some frequent email permutations inside the company this way of email address search can be irrelevant. By the way, you need additional methods of email validation.
Price: Free
Benefits of email search tools
Definitely, the list above isn't exhaustive, but it represents the most effective tools and methods of email searches. The great news is, you don't have to commit to only one of the resources above for successful email management. Instead, they can be used interchangeably or even simultaneously, and since most of them are free, the process is virtually lossless. Some of them are great for finding several addresses for email drip campaigns.
Have you got your favorite email lookup service that we missed? Are there any special tactics that helped you obtain the desired contact info? It'll be great to learn about your experience or any suggestions, so feel free to share other email search tools in the comments below!
By the way, we have outstanding email marketing software for tracking your email campaign after you have found email addresses. If you are using the Zendesk platform try the Email Tracking app and track the delivery of your emails.
Want to have more knowledge in sales?
Check out our blog!
Read more