Data deletion is vital to information security, especially when working with clients. In some cases, you might need to clean all the information permanently, but no one wants to do this manually. So how to delete all the data from Zendesk with minimum effort, saving precious time? The Purge My Zendes application can get rid of tickets, users, and organizations just in a few clicks!
One-time deal to remove all data from Zendesk
If you decide to move from Zendesk to another Help Desk Platform, taking care of the data stored there is crucial. To be sure you delete all the data from Zendesk permanently, Purge My Zendesk will do it clearly and fast. All you need is to buy the application just once and start the deletion!
In the first step, select what data should be removed and launch the deletion by clicking the Sart Process button.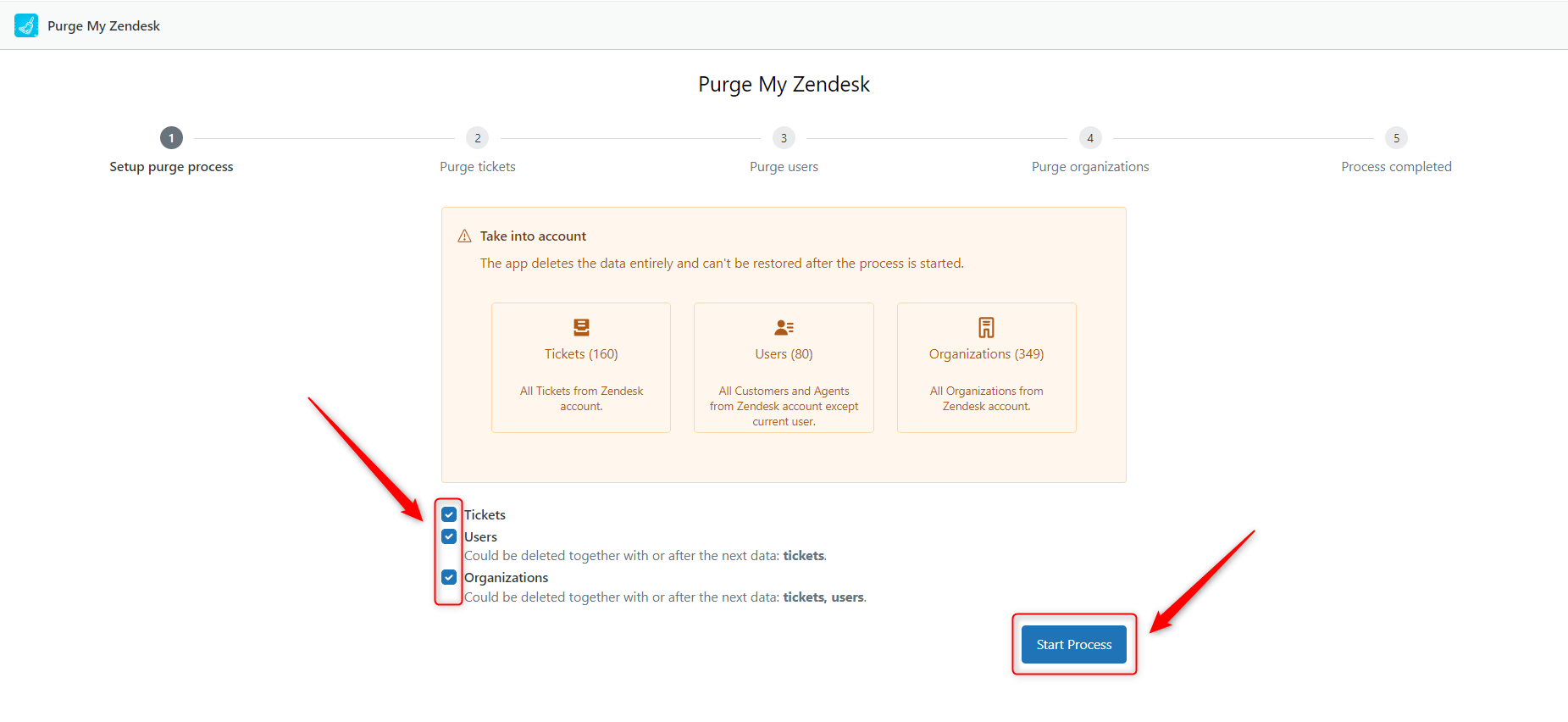 After, you will see the modal window, where you need to enter the highlighted text into the field and confirm the deletion. Then, the app starts removing Zendesk data.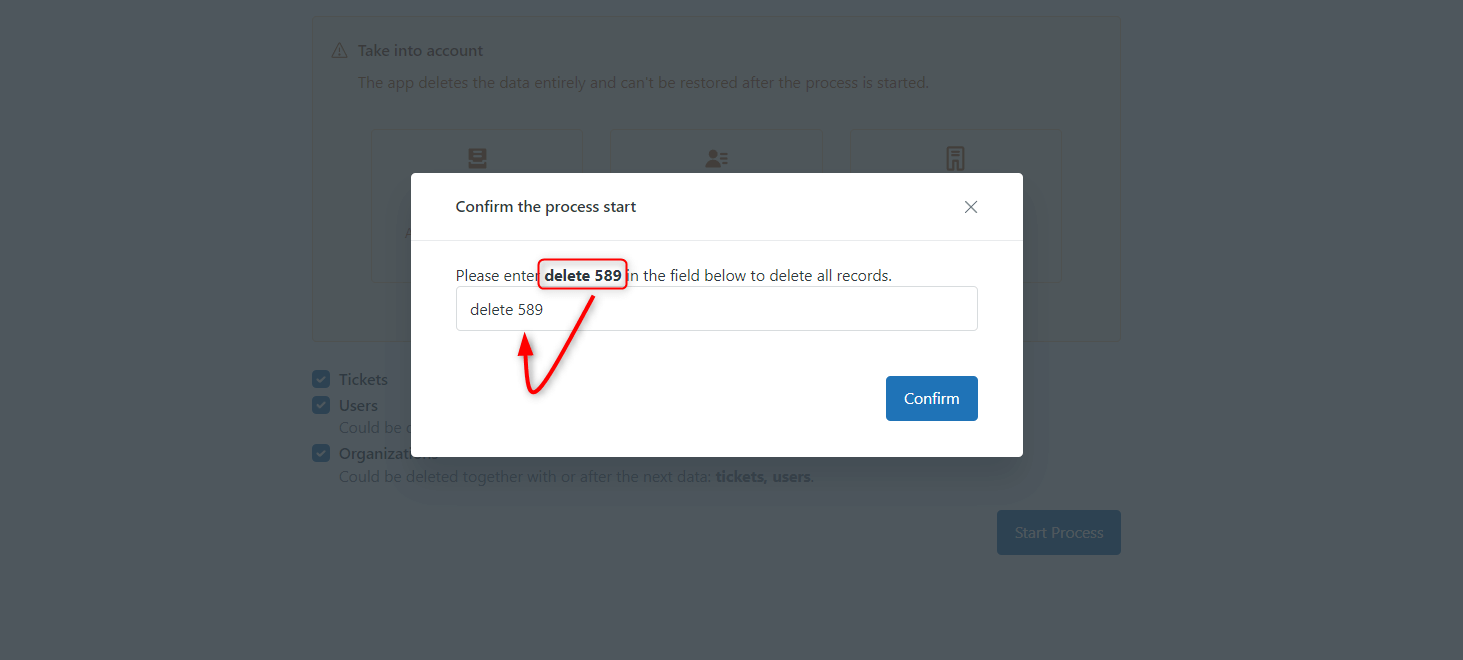 Important to know! After you launch the deletion, the data can no longer be restored.
In the end, you can check how many tickets, users, and organizations were deleted from the Help Desk platform.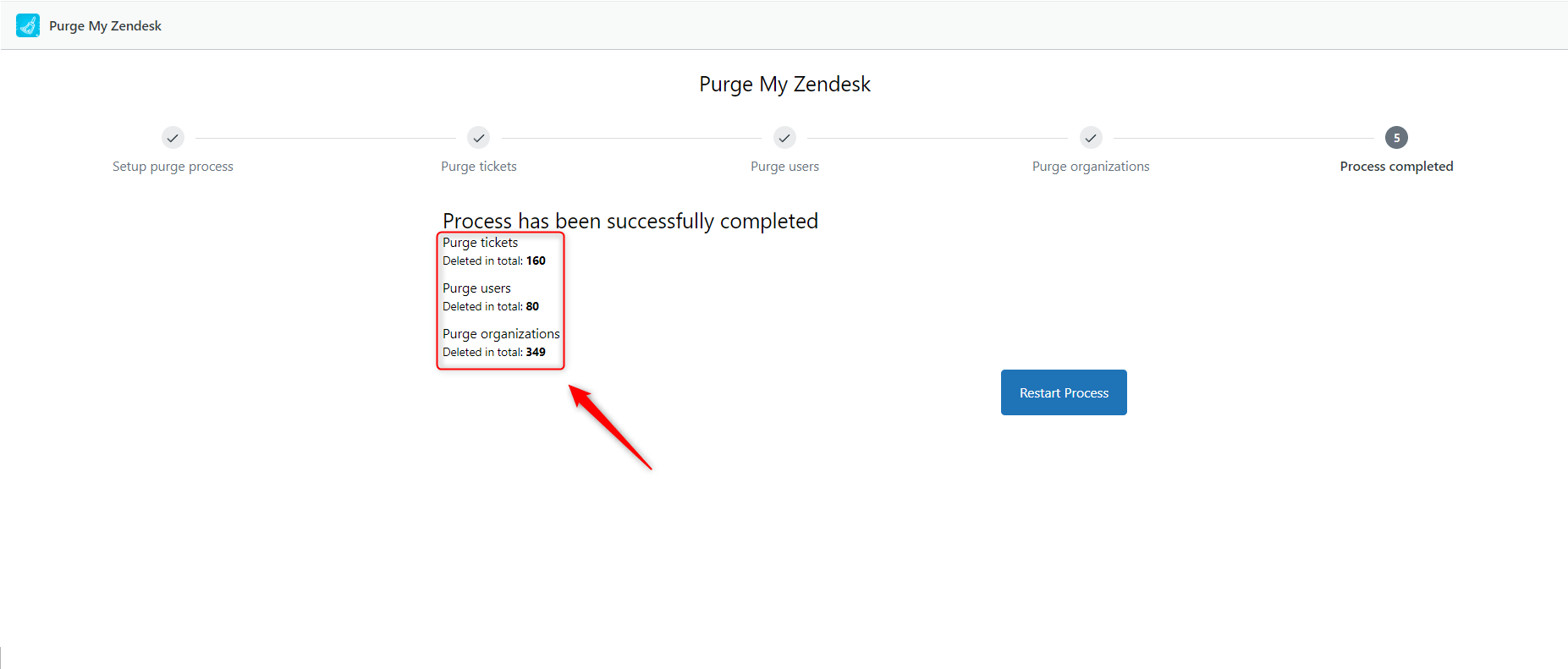 If you are concerned about Zendesk configurations, we need to note the application leave triggers, automation, and other settings with no change.
Try the in-use Zendesk apps!
Do you know what the most popular Zendesk apps are? If not, it is the right time to boost your Zendesk platform, increase overall income, and reduce the response time! Email Tracking works best to track when customers usually open your emails and links and how often. Proactive Campaigns helps to send mass email campaigns and follow-ups, create personalized emails and use templates. GDPR Compliance for Zendesk deletes and anonymizes tickets, users, and organizations' data by creating specific lists. So, try each app, as there is a free 7-days trial period!
Besides, we also provide the Proactive Campaigns app for Jira Service Management and the Intercom platform. At the same time, the Email Tracking app also has an integration with Freshdesk and ServiceNow.
Try our apps
Integrations for Zendesk, Jira, Freshdesk and ServiceNow
Read more