Have you ever felt the necessity of requesting a video from a customer during problem-solving? If yes, then we prepared a great update for your usage in Video Reply for Zendesk - the ability to request a reply with a video file. It provides two-sided effective interaction and communication, besides, it helps to solve issues faster than ever before.
So, how to find and use the update? You will find out how it works right in the next section.
Send video request in Video Reply for Zendesk
The new feature is located just next to all the other standard functions of Video Reply. You'll find a new update even during your basic routine work in the add-on. First, open your ticket in the Zendesk Views tab. Then click on the Video reply icon in the Public Reply bottom panel. Select Request a video option on the opened window to attach your request link to the email body.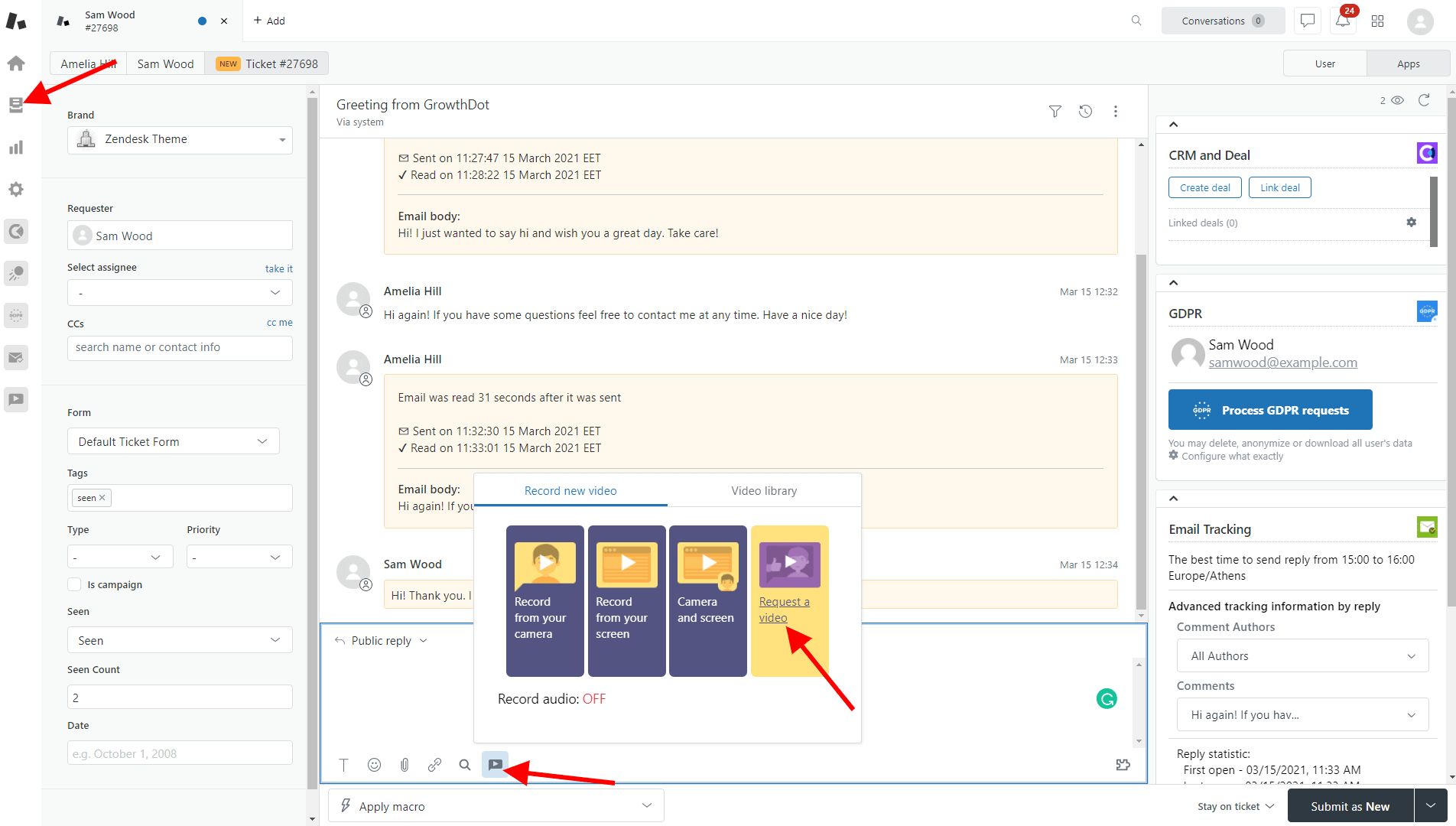 Ticket View
The link will be sent to the recipient with the email body.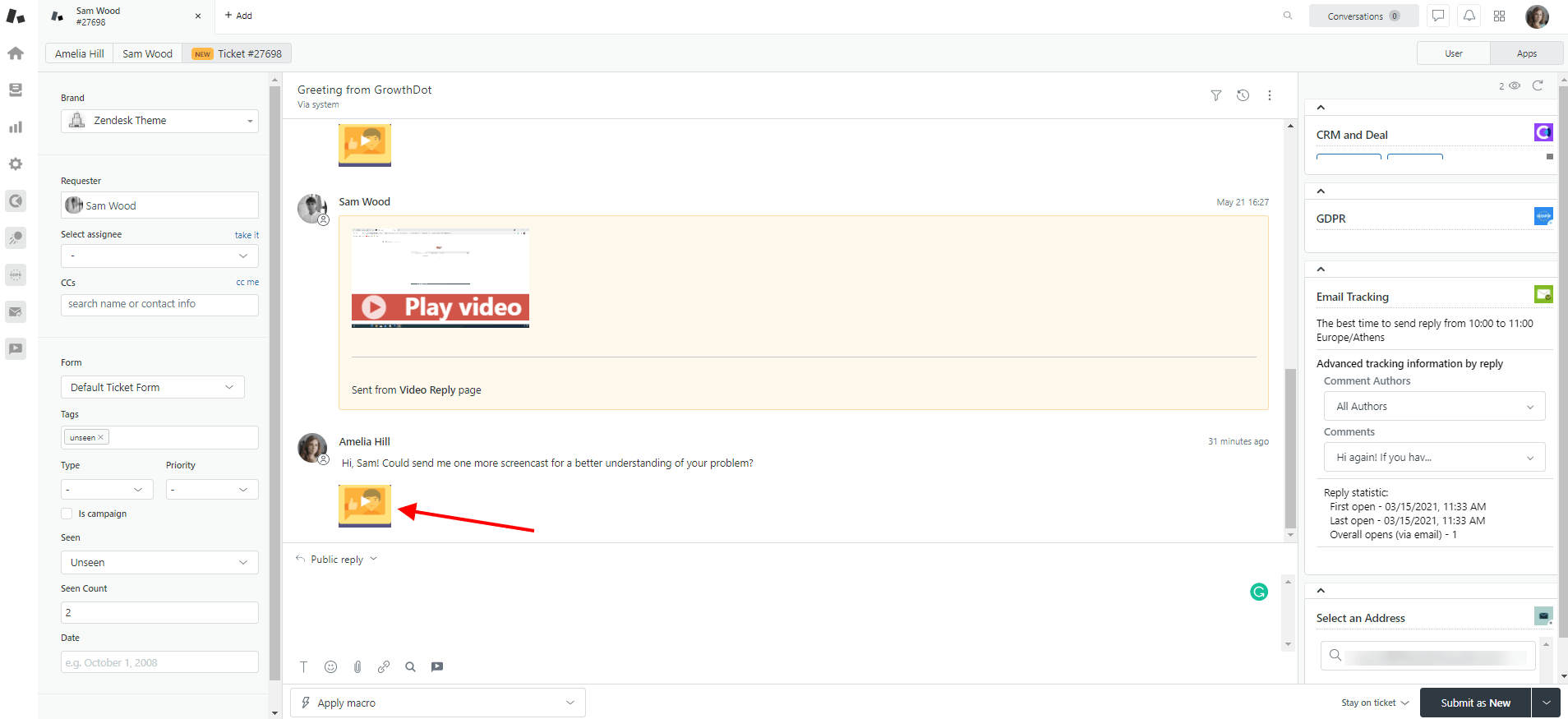 Ticket View
The receiver clicks the icon after he receives a reply, follows the link to a tab with three options of recording "Record from your camera", "Record from your screen", and "Camera and Screen".

Record Options
Then the user chooses the option and a part of the screen to record and presses the Rec button to get started.

Record the Video
Finally the recipient names and saves the video.
Save and Send
The following notification is displayed on the screen after the video is saved.

Notification
Stable work in all browsers - additional benefit
Video Reply app requires access to your webcam and screen before recording. Allowing access in every browser is different which is often a cause of some problems during creating a video. However, our team fixed imperfections, so smooth work is an additional advance! Now, we are in the process of enhancing work in the Safari browser.
Try Video Reply for Zendesk
Test Video Reply app for better solving customers' needs:
Record videos directly from Zendesk, create tutorials
Save videos in the library, add tags
Also, we recommend trying other custom apps, Zendesk theme customization, and Zendesk consulting services. Enjoy working in Zendesk with us!
Want to know more about updates?
Don't miss fresh news
Read now