We've seen many different communication systems over the years. Yet, somehow, we keep coming back to Zendesk Talk. There's something magical about the platform. How it handles communication channels, how it helps your agents learn more about the customers, and how well the overall system works under heavy load. It is simply incredible.
Which is why we wanted to dissect the very matter that the tool is made of. We want you to learn the ins and outs of the platform in great detail, and so we took the time to explore every corner of the tool. Covering its core advantages, its core disadvantages, and technical specifications. It is all here, and it is all ready to be read. Thus, without any further delay, let's dive into the world of Zendesk Talk.
What is the Purpose of Zendesk Talk
Before we jump into the nitty-gritty details, we first wanted to take a look at the platform as a whole. What is the key purpose of it, how it works, and what you should and should not expect from the system?
So, despite current times, where everyone is connected through a social media channel or email address, there is still a vast amount of people that prefer phone conversations over your standard DMs, Messengers, and whatnot. Whether it is answering simple questions or handling complex requests, phone calls allow you to deliver personalized service. After all, good phone service can make a world of difference in providing a good customer experience. The person, on the other hand, can feel your dedication to help them, as well as they can feel that you care about their problems.
With all of the above in mind, Zendesk Talk was created. On the surface, Zendesk Talk is a simple cloud-based call center solution. However, digging deeper, it becomes clear that this is a much more sophisticated solution. Unlike other tools on the market, Talk is built directly into Zendesk's multi-channel ticket support system, which opens up a ton of benefits that we'll talk about in our next section.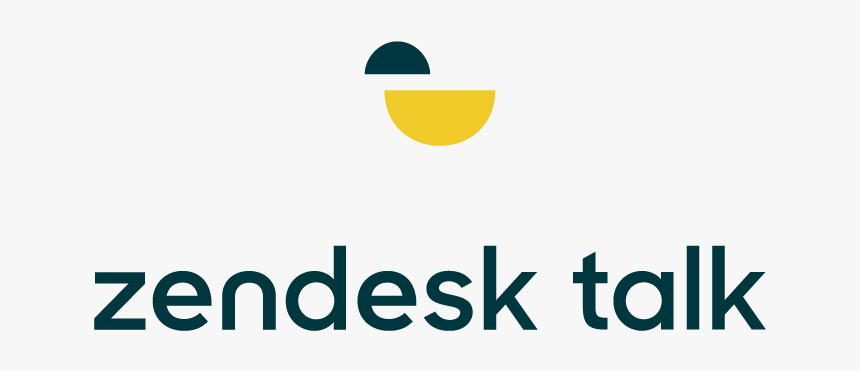 Main Advantages
As we mentioned, Zendesk Talk is built with other Zendesk products in mind. So much so, the platform is directly integrated into another platform, inception style. Anyways, the system has several key advantages but covering them all would take forever, so we'll just stick to the following four Zendesk Talk features.
Integration with other Zen Products
One of the most important aspects of the platform is that it is not tied to a single product line. This is a massive advantage of the tool as you can pair it with Zendesk Support, Zendesk Guide, and other Zen products. The extension serves as an extension, meaning that it won't interfere with other systems that are running, nor will it replace them. Instead, Talk works like an extra pair of hands that your business can take advantage of. Say, if you are using the Zendesk help desk solution, then Zendesk Talk will further enhance your support line by adding extra options to the support channel. This is something other, and separate call center solutions simply can't match.
Phone Trees
One of the best ways to spice your FAQ page is to power it up using a well-designed IVR Menu (interactive voice responses). This will make your business feel more established, more premium, as well, as it will help your agents avoid repeating the same old line to a common question. And if you are worried that your customers might need a good connection for the pre-recorded response to work, worry not as all unnecessary bitrate data is cut, leaving only the essential parts. All this results in a lightweight voice message that doesn't eat your customer's Internet data cap and gets the job done.
DIY Self-service Portals
Another key benefit of the platform is that it allows your agents to create new, separate self-service portals. You can create a forum page, integrate Zendesk Talk to it, and promote it as your self-service platform. You don't need to rely on other platforms to create additional spaces, nor do you need to develop custom functionality. Everything is here and ready to be used.
CRM Connectivity
Last but certainly not least, Zendesk Talk easily hooks up with just about any CRM system out there. There's no need to create custom API calls, nor do you need to go through a massive list of options to make it work. Simply head over to the integration options and pick the platform you need. And if you can't find what you need or maybe you have built a custom solution, then simply take advantage of the open API settings found in the documentation.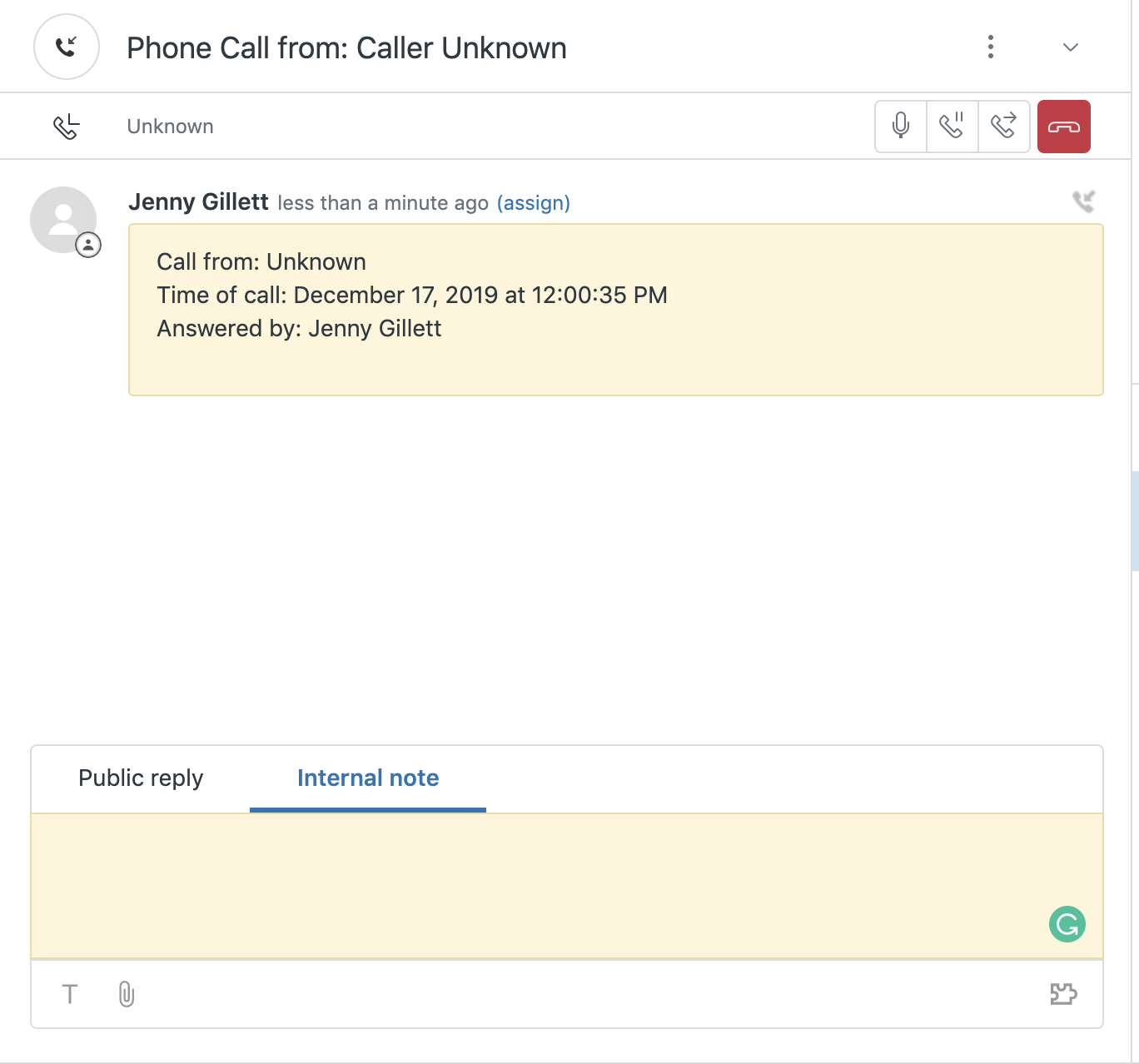 Zendesk Talk interface
Main Disadvantages
And now for some disadvantages. There aren't that many of them, but we need to bring them up as it might affect your choice. Just as we did with benefits, we'll only stick to the most notorious ones.
VoIP Lag
Due to a heavy reliance on Voice-over-IP, sometimes the amount of lag can pile up dramatically. This isn't something that Zendesk can do about, other than changing the communication method. You see, the more internet background processes are being introduced, the more lag there will be. There's only so much internet traffic a system can pull for a single app. Plus, the same can be applied to the person on the other side. The more they pull data, the worse the connection can get. The described problem isn't as widespread as it might seem, but it is there, and you should be ready to have a counter-measure of the sort.
Outdated UI System
This has been the number one problem for many businesses. The user interface doesn't get a lot of attention. It is functional, don't get us wrong, but man, it could use a facelift of some kind. The transitions are stuttery, the buttons are circa 2005, and worst yet, there's little you can do about it. Before opting for the tool, we suggest that you take a look at some screenshots to see if you can cope with it.
Pretty Hard to Set Up
Last but not least, if you don't have time to deal with settings, then you might want to reconsider if you plan on using Zendesk Talk. It takes time to set it up correctly. However, once you do manage to get it working, the results are fantastic. It is just that it might take you a while to get there. Make good use of the documentation provided, and if possible, hire someone who already has experience with other Zendesk products, or Talk for that matter.
Pricing
The next section is pricing, and we can't say much here. Take a look at the Zendesk Talk pricing options available and see what might suit your needs the most.
Lite Free Plan
As the name suggests, this is the free plan of the platform. It doesn't have much to offer other than basic functionality. Users get access to things such as call recording and automatic ticket creation, and even voicemail transcript. Pretty good for something that doesn't cost anything.
Team
This plan costs 19$ per agent per month and has everything that the previous plan has. For the extra payment, users get a nice little feature called Warm Transfers, a web widget, and a dedicated text messaging system. Pretty good stuff for smaller teams that don't really have a huge following but want to streamline their current operations.
Professional
If there is a slice of meat and bones plan, then this is the one. The professional plan comes in at $49 per agent per month price tag and offers dedicated business hours, management features such as call recording permissions, real-time Zendesk Talk dashboards, quality call notifications, and many more. For the money, this is the most rounded, the most impressive plan.
Enterprise
This plan is a combination of everything that was above but double the amount. It costs $89 per agent per month and adds things such as monthly diagnostics, extended queue time waiting, plus 99% Uptime SLA. This plan does have its lovers among big corporations. It is everything that you might ever need.
Partner Edition
This is the vendor's answer to a personalized plan. There is no price that we can specify as everything will be specifically tailored to your needs. What makes this plan more valuable than the Enterprise one is that it offers access to a myriad of out-of-the-box integrations, plus 90+ telephony providers and a CTI toolkit.
You can tell the platform is made as an add-on. It doesn't have a ton of features, nor does it need to. It has the essentials, and it has a ton of advanced functions that you can learn more about over at the official pricing compare page. But for our money, the best way to go is to use the Professional plan as it has the most flexibility, and it is the most well-rounded in terms of out-of-the-box functionality.
Tech Details
And now for the technical details. Long-time readers will know that we love to include this information in our reviews and analysis pieces. Here's how Zendesk Talk fairs in this department.
Table 1: Tech Details
Customer Type
Device/OS Support
Deploy Method
Pricing Options
Language Availability
From small to large businesses
IOS, Android, PC, and Mac
English
Dutch
Polish
Turkish
Swedish
Free
Monthly payment
Annual Subscription
Only Cloud-Based
And there's that, not much we can say, other than that it is technically a carbon copy of Zendesk Support. And to the surprise of none, both tools need to connect to one another, and if one has a superior technical specification, there will be errors and incompatibilities.
How to Set Up Zendesk Talk
And now, let's take a look at some of the configs you can set up to take full advantage of the solution. Keep in mind that these aren't essential but nice to enable in certain scenarios. If you feel like your business can survive without an IVR system enabled, then you're good without these. Also, this will show you the overall level of accessibility of the system.
Enabling Zendesk Talk
Before you can start working on Zendesk Talk, you must first enable it in your current Zen product. The process is pretty simple; all you have to do is the following:
Open your Zendesk Support admin account.
Click on the Admin icon (the cog) that is on the sidebar, and click Channels, then Talk.
You will then see a Settings tab where you have to set Enable Talk to On.
Configure general Talk settings.
When you are finished, click Save.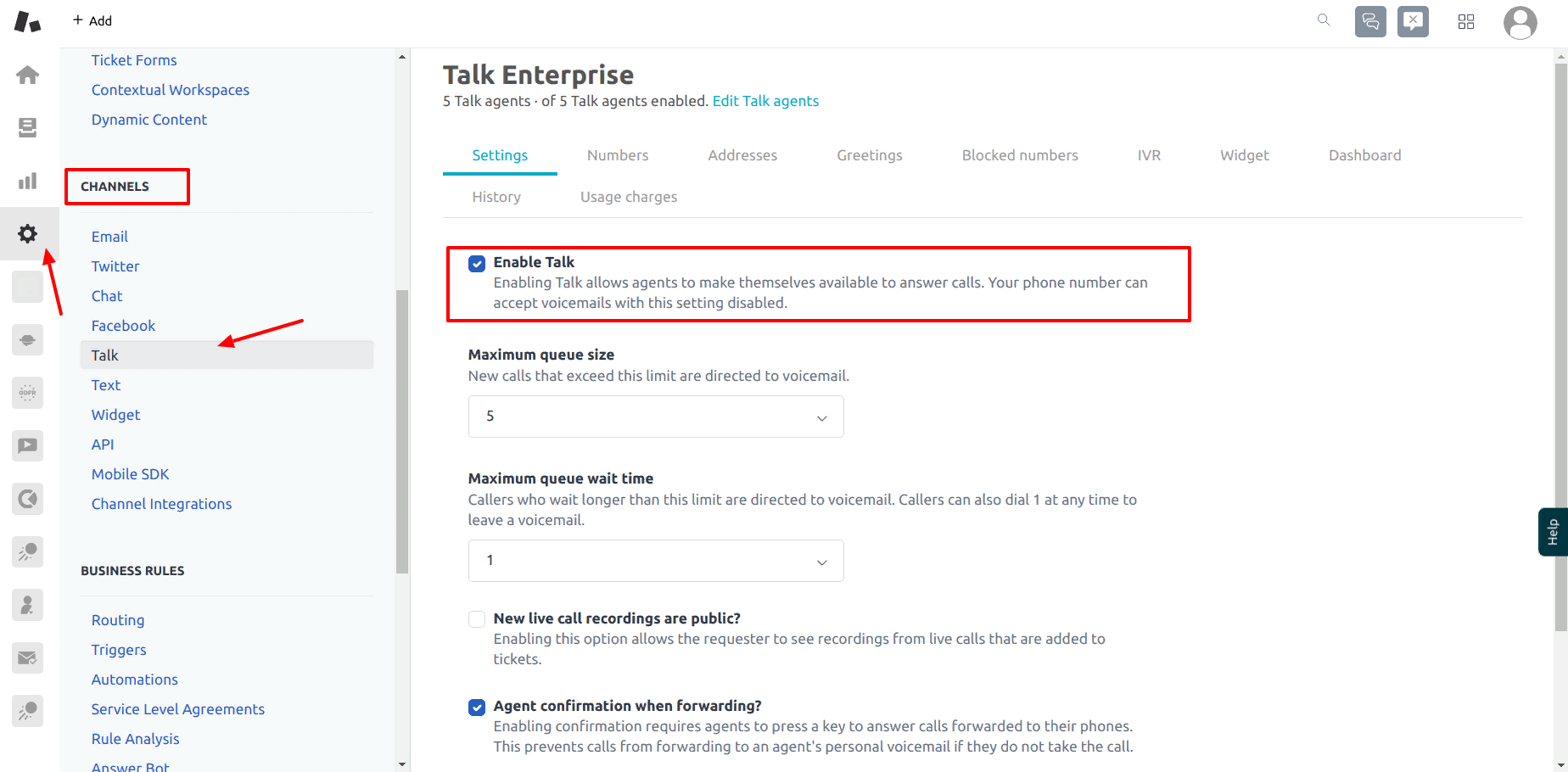 Configuring voicemail settings
If there's one thing you should power on from the get-go, then it is the voicemail system. You can do so by doing the following:
Open your Zendesk Support admin account.
Click on the Admin icon (the cog) that is on the sidebar, and click Channels, then Talk.
Pick the Numbers tab.
Select the number you'd like to edit voicemail settings for, and then select the Voicemail tab.
Configure the settings you need.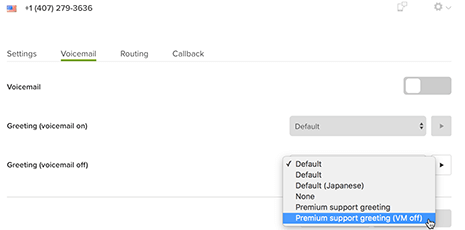 Adding a new number
In case you need more than one number, or maybe you want to add a similar one you had before the system, here's how to do it:
Open your Zendesk Support admin account.
Click on the Admin icon (the cog) that is on the sidebar, and click Channels, then Talk.
Pick the Numbers tab.
Select the Add number menu and then proceed to the Purchase a new number menu.
As you can see, the basic set up process is pretty straightforward. However, that doesn't mean that it will be like this for every setting. There are advanced systems that require a lot of thought and effort to configure properly. We suggest that you don't test your luck with this and start your configuration journey with the Official Setting up Talk guide by Zendesk. That way, you won't miss a thing and will be sure that you are doing everything properly.
User Reviews
Last but not least, user reviews. We recognize that we can't rigorously test every nook and cranny, which is why posting user reviews is so valuable. They will pinpoint things we can't due to technical capabilities or other reasons. Either way, here are some of Zendesk Talk reviews: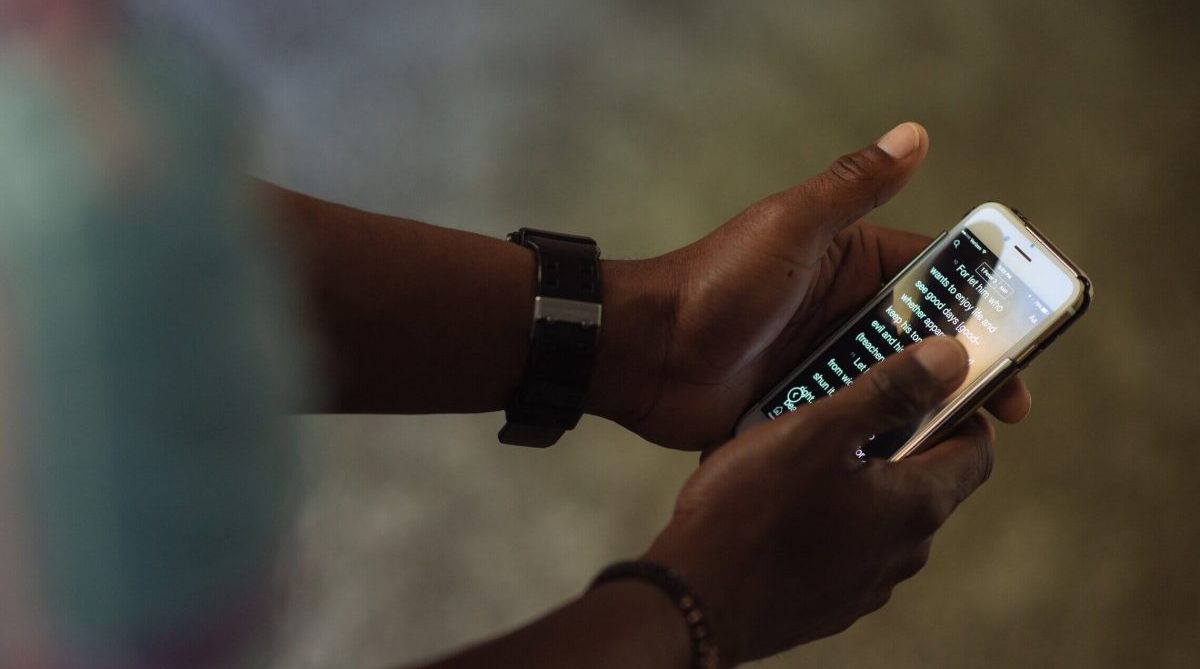 Pros
Zendesk Talk allows for quick resolve with a one touch resolution for customers.
Zendesk Talk helps managing the support process in one ticket.
Cons
Lags during the talk.
Complicated Reporting feature.
Pros
We use call recording to improve our quality of service. A nice feature that you can use for quality assurance, as well as agent training.
If you wish to learn more about your call volumes, team performance, the metrics you get from Explore are amazing.
The system can get unreliable at times, but overall, it meets our demands fairly well.
Cons
Often, the quality of the call gets muffled. Other times it can also drop altogether.
The tool should have a dedicated auto-logout system when inactivity has persisted.
Sometimes our call recordings had glitches and other disruptions.
Final Thoughts
And that's a wrap. We hope we managed to give you a good idea as to what the platform is all about, as well, as we hope that you made the right decision. Zendesk Talk deserves the praise and criticism it gets, but it is also worth mentioning that it is a growing, evolving platform that will only get better as time goes by. However, if you don't want to wait for it to get better, you can always power it up using our sophisticated extensions. But in the meantime, that's all we have. Thanks for joining us today, and we'll be seeing you in the near future.

Get an advanced Zendesk customization
Upgrade your Zendesk account in a few clicks!
Try now