Zendesk Themes to Power Up Your CX
Ready-Made and Custom Zendesk Guide Themes
for Zendesk Guide
Make your Help Center customer-friendly while being exclusive at the same time. Choose from ready-made templates, company branding, or get a custom-made Zendesk theme that meets your specific needs.
Custom Zendesk Guide Themes for all Businesses
According to the Customer Experience Trends Report 2021 made by Zendesk,
More than 60% of customers prefer to address their support requests in the company's help center.
To make this happen, your help center should be easy to browse and find answers as well as meet your branding to stay recognizable.
We offer a free Zendesk themes installation
Installing our themes is very easy. Just follow this detailed instruction. However, if you would prefer spending your time doing something else, we would be glad to install the theme for you.
For no extra cost, we will install the template on your Zendesk Guide. The whole process usually takes 12 to 48 hours.
Please note that you will have to provide us temporary admin access to your account to execute the service.
The time it may take to install the themes for Help Center may vary due to some factors. For instance, the time difference, the time-lapse between replies and, lastly, the time needed to gather the access credentials.
Other than the free Zendesk Help Center Themes Installation, you can also order Zendesk Branding or Customization. That way, you won't have to spend time adjusting the theme to meet the brand.
Get free installation
How you can upgrade your theme?
How our Zendesk themes are different
You are not limited to what Copenhagen offers.
Our Zendesk Help Center themes are based on the default functionality of Zendesk Guide but offer better use of it.
Enjoy new design and article elements, features, and more. Regardless of the type of theme you choose.
All basic functions
All our Zendesk Guide themes have the basic Guide functions in them.
A multitude of icons
Customize your theme with Font Awesome icons. Choose from over 670 icons.
Multiple languages
GrowthDot themes allow using Dynamic Content to localize your help center for the convenience of your customers.
Compatible with all browsers
Our custom Zendesk knowledge base themes are optimized for Chrome, Firefox, Safari, and Opera.
Advanced article formatting
Make your articles easy to read with the formatting elements included in our stylish Zendesk helpdesk themes.
Customizable design and layouts
Adjust the look of the theme to meet the brand style and make it a user-friendly theme.
Featured minimalistic Zendesk Help Center themes
Select a ready-to-install and practical theme to boost your self-service performance.
What is Zendesk Theme Extra Components
It is formatting that is available in Aarhus and Odense themes and makes your article stand out of the bunch. Make it more readable and more attractive without the need to install extra plugins.
Extra elements are visual features such as tabs, images, and tables that can transform the way your Zendesk Help Center looks and feels. All of our themes come equipped with added capabilities.
Not only your Help Center will feel and look glorious but will not require you to install several plugins and features. While it's true that Zendesk does not have these components out of the box, all of our themes are tweaked to support them. In other words, they are futureproofed.
Table of Contents
Help Center articles can sometimes be very long. And therefore confusing. Halfway reading through the article, a customer might feel lost. And what if they need to jump back to a certain paragraph? Here goes the endless scrolling.
With Table of Content, your customers will be able to easily jump from one part of the article to another, as well as keep track of where they are in the article.
More on table of contents
Callout Blocks
Whether you want to mark a vital part of your site or simply notify your visitors, the callout block will get you started. Employ different styles, color schemes, and fonts to create a unique message. Attract your visitors discreetly and effectively with smart callout blocks.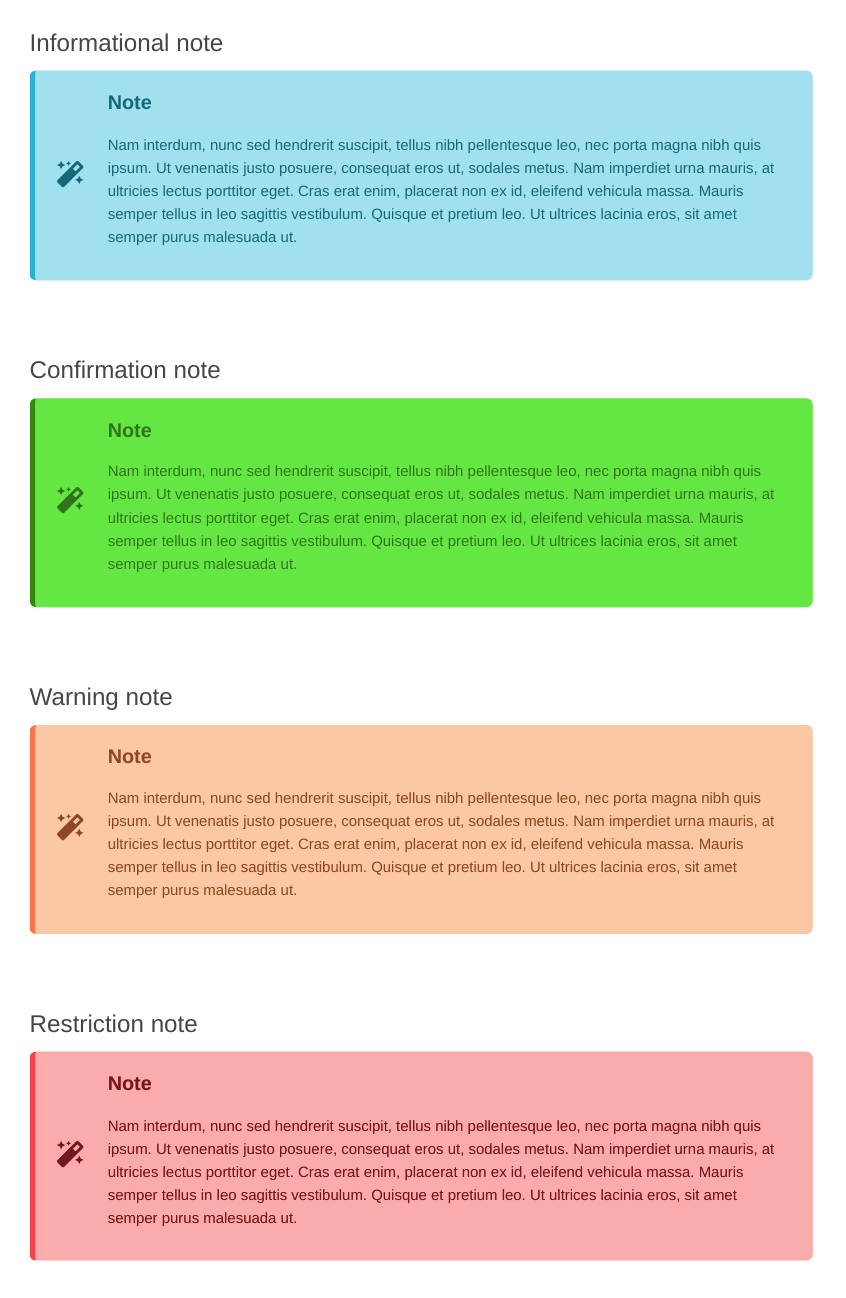 Font Awesome Icons
Beautiful icons are an indispensable part of our themes. They are not only capable of capturing your visitor's attention but are easily recognizable. All of our templates come packed with more than 670 Font Awesome icons. These include the following:
High quality icons
Icons for every taste
Free to use
Different sizes
Animation icons
Stylized icons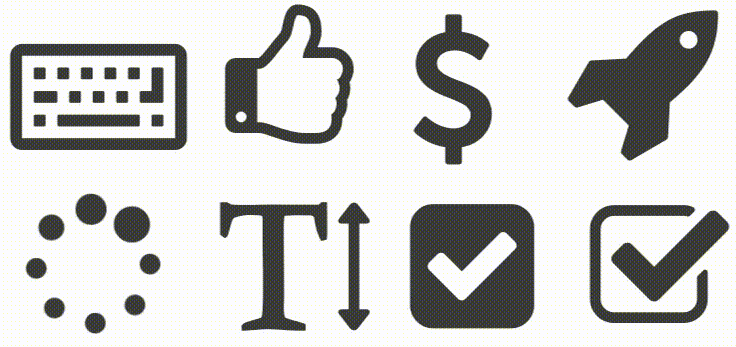 Get to know more about Font Awesome and find out more of what you can do with this amazing icon pack.
How to use icons
Accordions and Tabs
Organize your content in custom Zendesk themes, and make it more digestible with our tabs and accordions. With these elements on your side, you can easily fit plenty of content into one place without making it look like a mess. It is critical to have your pages look not too long and attractive to the eye, thankfully, by using our templates, it's easy as one-two-three. Here's how it looks like:
How Accordion looks like: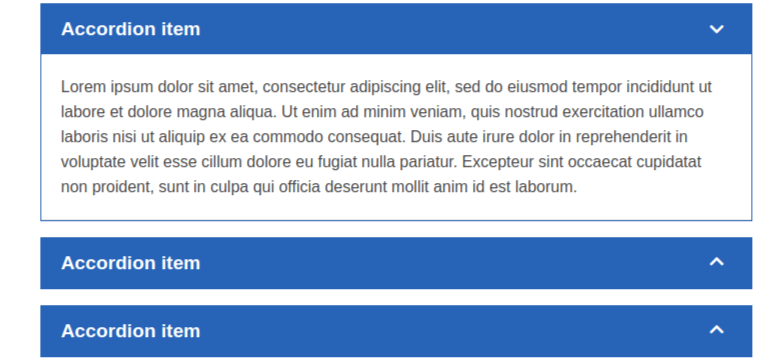 Sample tabs in the theme:

Embedded Videos and Picture Effects
Explore new and unique ways of presenting your images and video content with us. By using our video and image customs, you will not only make a more visually attractive picture but will make it so much more easy to view. With the help of frames and shadows, visitors are bound to watch it till the end.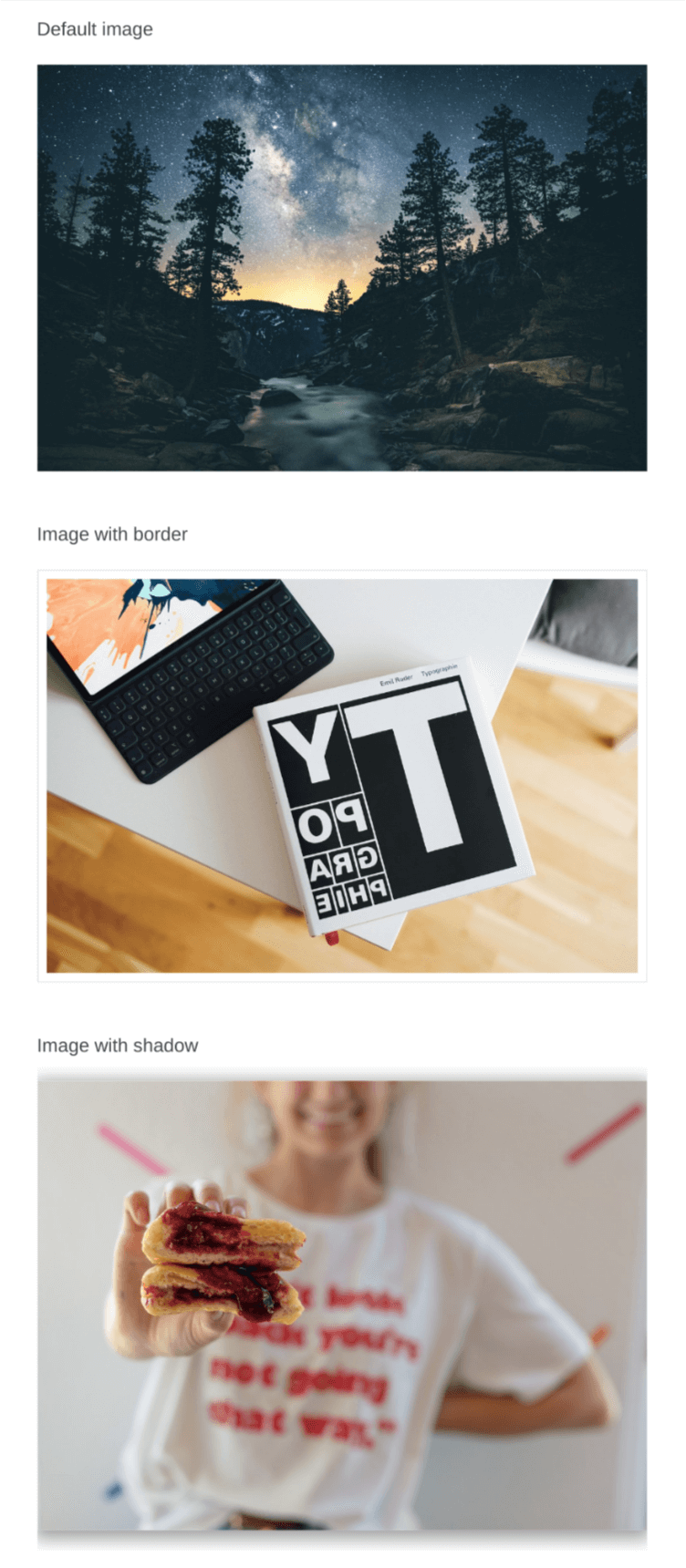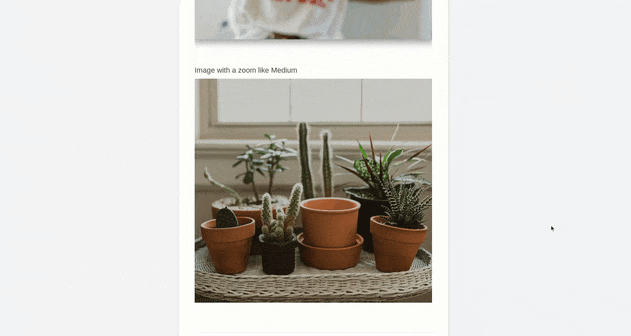 Even more components
We have so many additional components that exploring every one of them wouldn't be efficient.
So, here's a list of everything we provide:
And so much more. If you want to learn more about each tool, take a look at our descriptions. You can also head over to the Help Center and see how you can implement these components.
Also, if you look for an additional component that isn't listed here, be sure to let us know. We can make one that will meet all your aesthetic and business needs. And in case you need help with determining what additional components you need to implement, we can help you out! Be sure to use our contact form to learn more about the process.
Choose Zendesk Theme
Ready to take your Zendesk Guide Theme to the next level?
Choose a perfect Zendesk Theme for Guide right now!
Browse themes
Learn About Other Features
Services for Zendesk Guide