Zendesk Responsive Themes
All of our themes were made to support just about any device possible.
Your customers won't even notice the difference using different devices.
Views For Every Device
Depending on the device, your viewing experience may differ as certain elements are repositioned. Hence why it is critical that you cover these different layouts in your Zendesk help center. After all, many users prefer to view things on non-conventional devices such as tablets, smartphones, and others.
It is estimated that around 66% of internet users are viewing things on their mobile devices. This is why we made sure that our themes are modular and adaptable. You will have absolutely zero issues using and viewing our themes.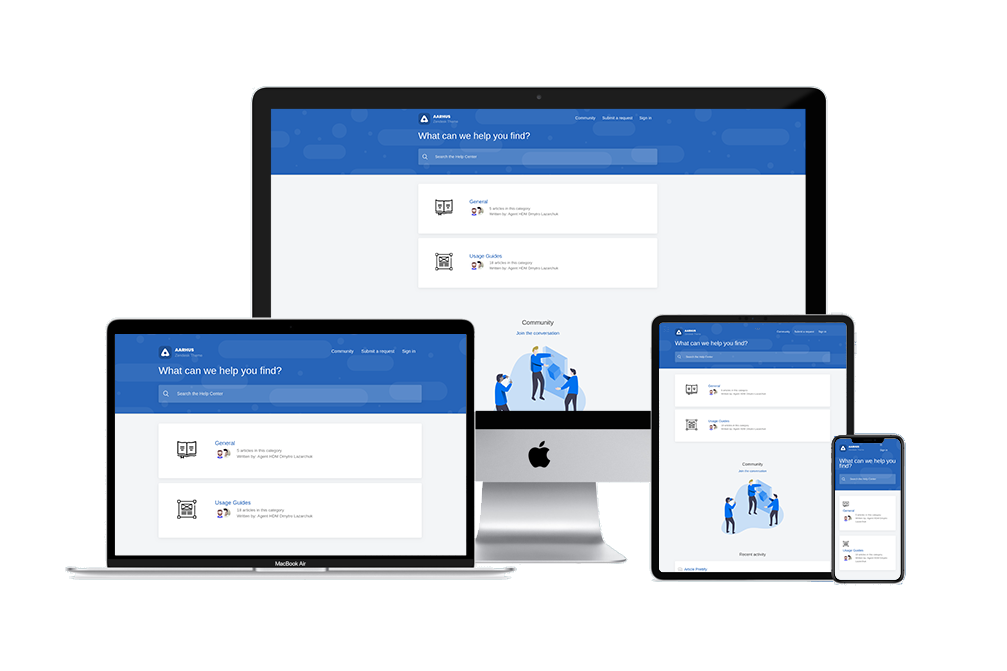 Google favors sites with accessible layouts
Ever since Google introduced its quality improvement program in 2015, sites with poor design layouts were starting to see their ranks drop. This is why it is vital that your site is compliant with Google standards.
Your site needs to be mobile-ready and mobile responsive. After all, if your users can't navigate the site properly, the will 99.9% of the time will just leave it and never come back.
Care about customers first
No need to go head over heels to make your design as super friendly as possible. Just make sure that your customers, your audience has zero issues moving from one page to another. Word of mouth will surely reach many and you will have no problems gaining new customers.
Learn About Other Features
Services for Zendesk Guide