Customer support searches for new ways to carry out clients' queries effectively. Therefore, Video Reply for Zendesk is an application that matches this requirement. This app allows recording and sending video tutorials directly from tickets and offers the opportunity to request videos from customers that don't need any software installation.
Growthdot works on application improvement daily to provide the most efficient solution for Zendesk users. So, don't miss the Video Reply updates and regularly check out this article to be aware of new features.
Share Videos Over All Agents
Did you face a situation when you recorded a video with the help of Video Reply, and your colleague needed to film almost the same tutorial for a customer? In this case, agents spend time creating the same content, which could be invested in supporting other customers.
Then, a Share feature will definitely come in handy. For example, before you start recording a video from a ticket, you can set the Share option via clicking on the Private button that turns on the Shared button.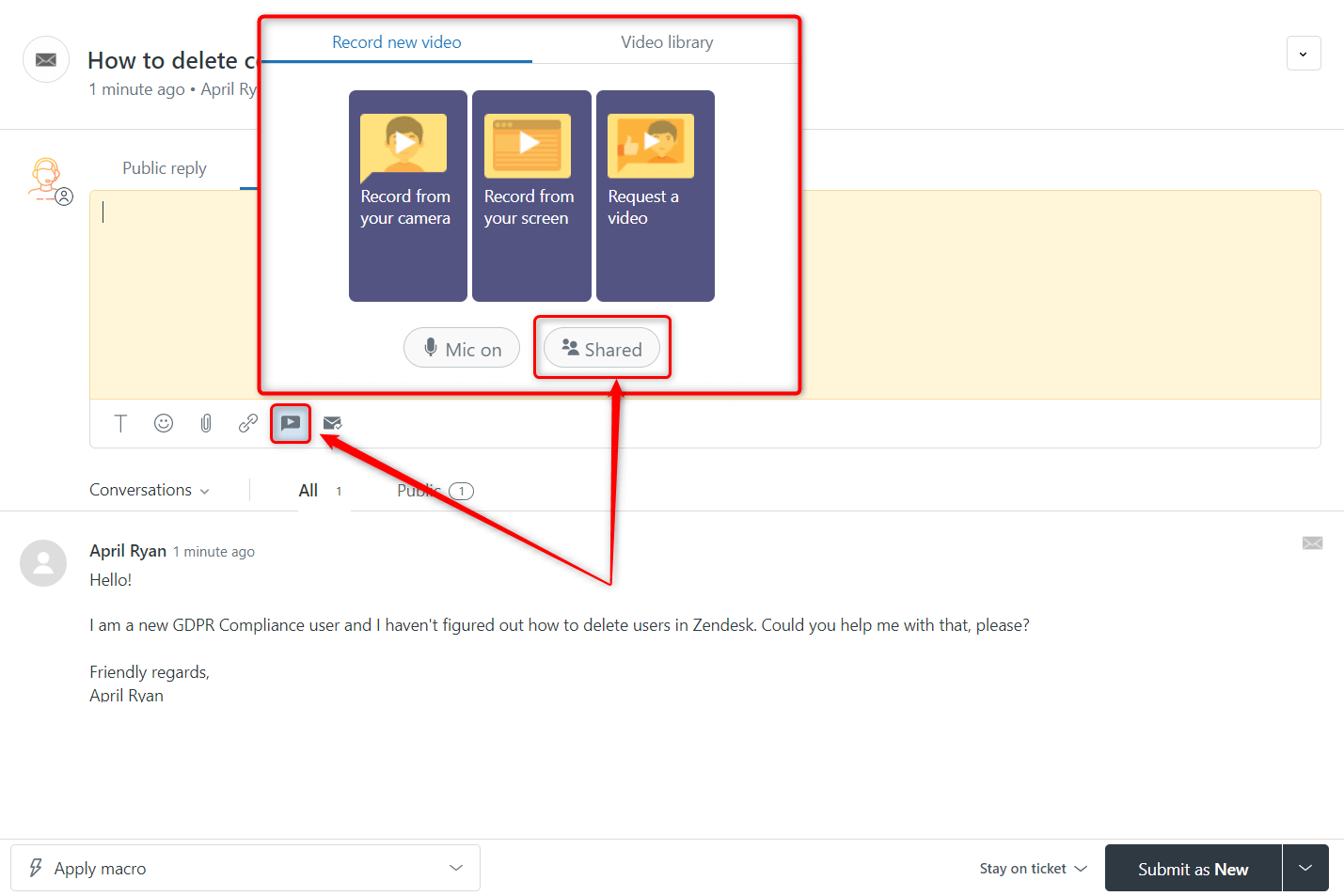 Then, this video will be marked (tagged) with a blue icon, and other agents will be able to use it at work.

Besides, share a video directly from the Video Library via clicking on the toggle Share the video with other agents under it.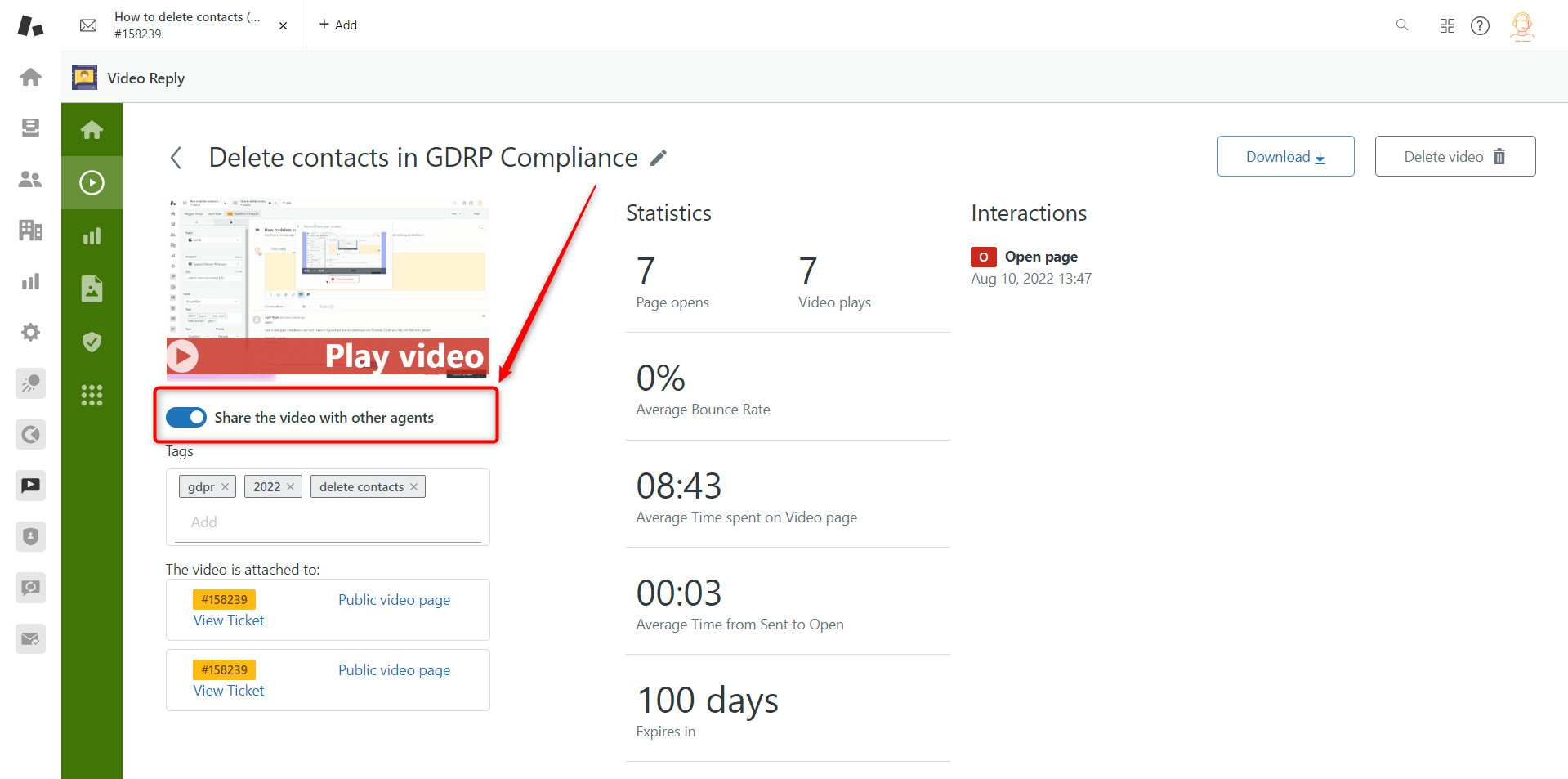 Rich your Zendesk with our Apps
Growthdot takes care of all Zendesk users and creates awesome applications to satisfy almost every need of customer support representatives. You can make the most of using them together, as even some of our add-ons integrate with each other to provide more beneficial features. For example, synchronizing with Email Tracking, Proactive Campaigns becomes a robust marketing tool that shows the open rate and not only. In turn, GDPR Compliance keeps personal users' data safe and helps you follow different types of data protection legislation. Besides, other apps such as CRM and Deals, and UpChat might substantially relieve your Zendesk interaction.
By the way, we offer services and themes for Zendesk. So, contact our support team if you want to customize the platform or to be more comprehended with Zendesk's work. We will tell you Zendesk tips and tricks and transform your desires/suggestions into new Zendesk features.
See the news
Keep up with the latest updates
Read more