Dark Mode for Zendesk is definitely the most popular GrowthDot product of all, as the dark theme is the biggest web trend. Also, there are dark modes for Freshdesk, Gorgias, Helpscout, Hubspot, Intercom, Jira, Salesforce, ServiceNow, and Front platforms. We know you enjoyed the free theme and your feedback made us happy daily. However, we spend a lot of time and resources to support the dark theme. And, unfortunately, it is hard to keep it free.
GrowthDot is from Ukraine, and the war in our country made adjustments to our economic situation. Besides every company, every enterprise in Ukraine donates money to the Ukrainian Armed Forces, and we are no exception. Therefore, charging the fees for Dark mode will provide us with resources for helping Ukraine and improving the theme and support.
The subscription price is available for everyone - only 2$ per month.
We hope for your understanding, and we also want to inform you that the installation process hasn't changed drastically, and you only need to Sign In with Google to get a 5-day free trial if you are a new user.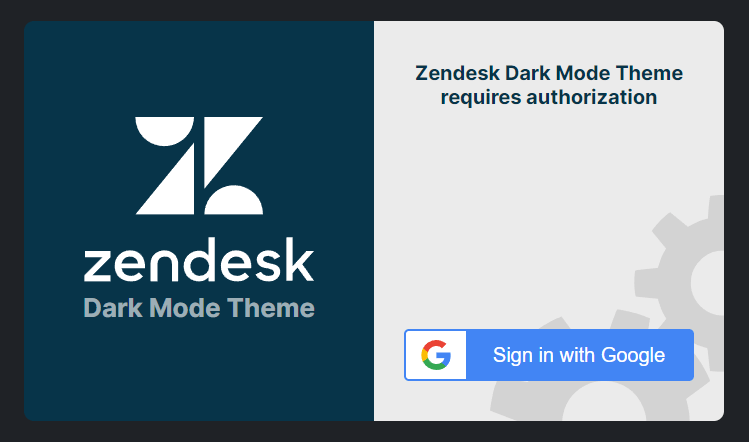 Then, press on Subscribe button and select your location. For example, enter your Postal code if you are from the United States. See the detailed instruction about installation and settings here.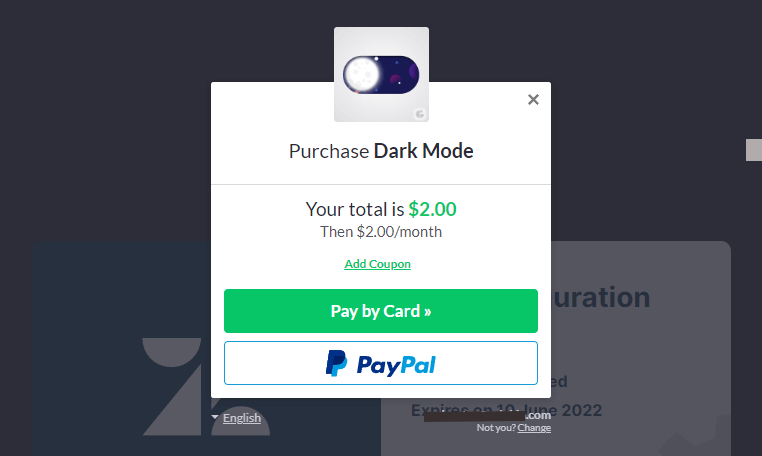 Next, choose the payment method, type your card credentials and continue the process.
If you want to receive news or updates about the Dark mode, click on Change under your email address and put the checkmark near the "GrowthDot may send me product updates and offers via email."
Finally, confirm the subscription and enjoy your workplace's stylish look.
Try GrowthDot products
GrowthDot produces apps, themes, and services for Zendesk, Email Tracking for ServiceNow, and Dark mode for Hubspot, Freshdesk, Gorgias, Helpscout, Intercom, Jira, Salesforce, ServiceNow, and Front platforms. Make your customer support comfortable for you and your clients.
Want to be aware of latest updates?
Don't miss anything
Read news