As technology has progressed and developed further and further, it has allowed for the industries and businesses to operate more efficiently and effectively than ever before. This revolutionary change has been felt more so in the customer service sector than any other. The new technology has allowed customer service to take a proactive approach to their work instead of the traditional strategies previously employed in the customer service sector.

What does 'proactive' mean? Proactive in the business world stands for preparing for the future before it even happens. It deals with problem-solving and having change-oriented and anticipatory behavior. In customer service, that means taking self-initiated behavior in situations, working to contact customers first and inquire about any issues and problems that they may be facing. This new approach has allowed customer service to be a more supportive sector for both the company and the customers.
Traditional vs Next Gen proactive support
With ever-growing customer demands, traditional approaches to customer support have become far too outdated. Customers want businesses to overdo their expectations and to do so, support teams have to act in a completely different way. So, let's take a look at what is different in traditional and proactive support that aims to be a "next-gen" kind of support:
| | | |
| --- | --- | --- |
| | Traditional customer service | Next-Gen proactive support |
| Interaction with customer | Agents interact with customers only in the post-sales phase, providing reactive support | Proactively interact with customers not only in the post- but pre-sales phases |
| Communication channels | Inbound phone and email customer support, service-to-sales strategy, outbound telesales | Proactive webchats, click-to-calls, and chat escalations-to-voice |
| Interaction triggers | Absent | Customer journey, personal purchase history, behavioral and lifecycle attributes; value at stake |
| Approach | Agents waiting for the customers to contact them over the phone or email | Agents reach out to customers proactively, in a targeted and contextualized way. |
| Cost & ROI | Calculated only on the cost-per-minute basis, don't take sales conversion into consideration | Thus, companies have positive ROI, if they apply a unit-based and variable compensation process to the support process. |
Why Should You Talk to Customers First?
This new style of customer service which employs proactive support strategies prioritizes calling the customer first before they have even had a chance to complain about the product or service. The reason that we do that is that it helps in making customer experience with the specific company better. Yes, simply by addressing any possible issue or any query that they might want to be answered about the product or service.

You make call your customers first or interact with them, not only when they have purchased any product or service. In proactive support, you interact with the client both, pre-sale and post-sale. Initiating contact with possible clients when they visit your website or page will help in customer engagement. Thus, it possibly will increase the customer base. There are multiple ways for customer service to connect and interact with their customers. Companies should aim to provide the best support in the method that is most feasible and comfortable for the customers.

Customers are satisfied when they don't have to take the time out of their schedules for making complaints or finding the solutions to their issues themselves.
When the customer service works hard on ensuring that the customers are satisfied and do not have to deal with taking the time out of their schedules for making complaints or for finding information, this leads to a happier client. Through your proactive support, you have saved precious time for the client. This builds a better reputation for your company with clients. As a result, they are motivated to promote you or your services, leading to increased sales. As we mentioned above, customer service departments should utilize proactive strategies. Connecting and interacting with potential clients pre- and post-sale then they can successfully get a loyal customer base.
Ways You Can Start Practicing Proactive Support
With modern technology available everywhere to use and upgrade customer service, there's a multitude of ways to connect and interact with customers. And in traditional strategies, customers had to contact them first with a complaint so that they could solve it. It was mostly limited to customer care through telephones, email and outbound telesales.
Customer Onboarding
The proactive support that is provided nowadays engages and onboards the customers. It's important for a company to onboard their customers into their product. For instance, sending customers details and recommendations about the product, how they can use it and benefit from it. Keeping your customers educated and aware is a great way to engage them. If you're selling an online course, you can send updates about availability. Or, you can remind of the time and longterm course benefits. This will improve their customer service experience.
Customer Guidance
Proactive support can be practiced by sending the customers messages or updates when they are facing a problem, to help guide them through it or make them aware of it. Another way to provide support is by giving the customers information about the product and instructions on its usage. This will make the experience of the customer much smoother and easier because they will not have to use up their time trying to figure out how to use the product or service and have to call someone to figure it out.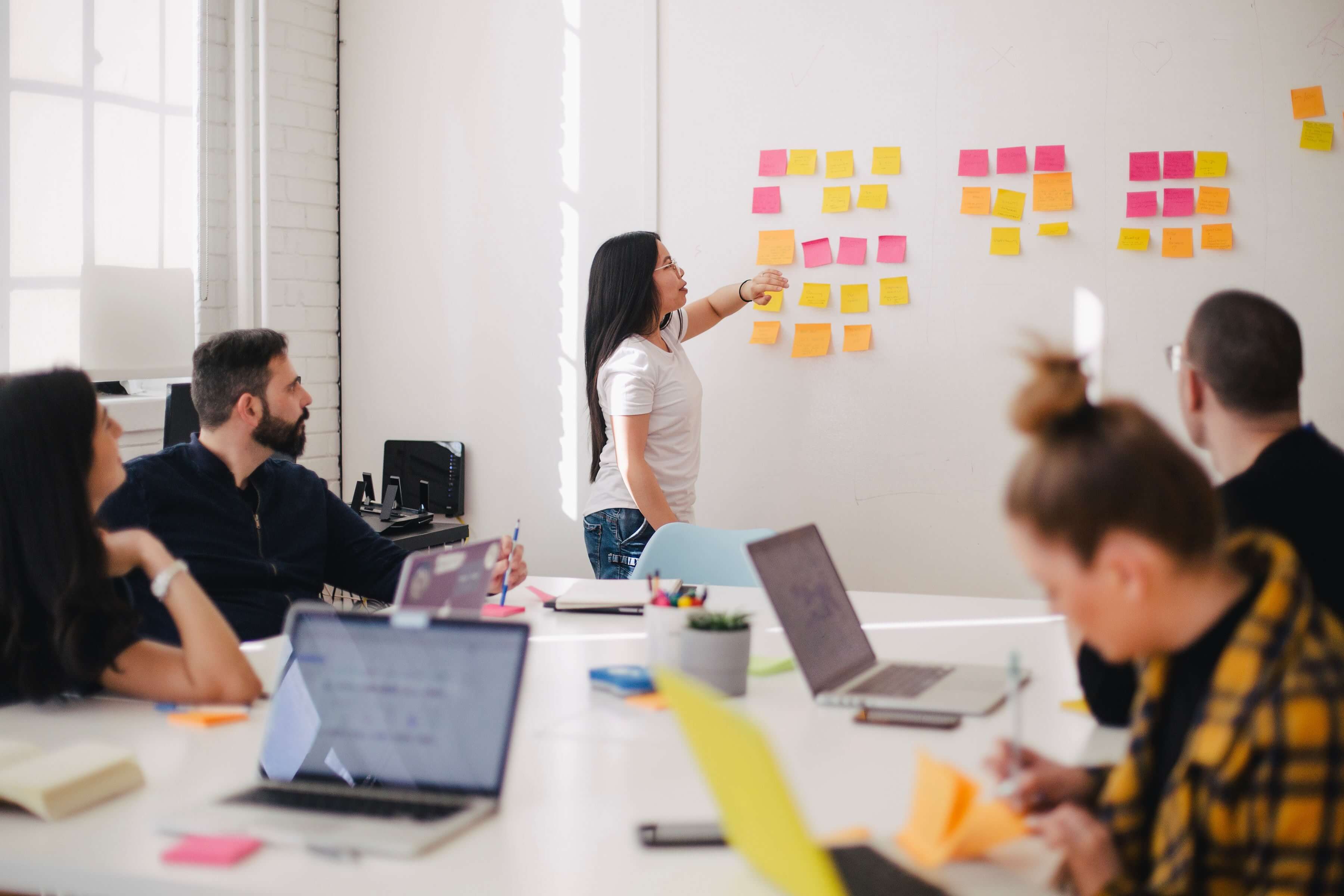 Risk Mitigation
Customers reserve the right to be informed about any updates about the app, service or product. If you are an internet provider and your services will be unavailable for a few hours due to maintenance, you will send the customer an alert through text, call or email. It will simply make them aware of it so that they are not left in the dark. Keeping the customer informed before the issue occurs can save time for your customer service team in providing support after the issue has occurred. Mitigating the customers through any updates or issues is part of the proactive support strategies.
Customer Nurturing
In the customer service sector, it is of utmost importance to build a relationship with the clients and create a bond of trust between the company and the customer. In proactive support, you nurture a relationship with your clients by giving them useful suggestions and informing them about relevant updates. Companies can gain their feedback through various means, too.
Upselling
You upsell your products or services by slowly building a relationship of trust, proving the quality of the services and products of the company. As time goes on, you start recommending and suggesting other products that you have. You can achieve this by contacting the customers on your website when they visit it, through calls and give them updates of upcoming products that are relevant to them and their interests through the data collected about their activity on your site. This will also allow you as a company to retain your customer base better.
Can You Be Proactive Using Zendesk?
Zendesk is the perfect solution for proactive customer service. It's used by many organizations to better their customer service departments, incorporating proactive support in their existing system. Zendesk is a suite of support apps that are aimed to help companies and organizations up their customer service game with better and up-to-date methods. They allow for all the interactions and communication with the customers to be put in one single interface. Having this capability available for use makes it easier to keep track of the complaints by the customer, use proactive support methods and initiate contact with the customers first before a possible issue arises, and making the system work efficiently without any interruptions or obstacles slowing down the process. 

Zendesk Chat for proactive support
In Zendesk Chat, customer service department can set up a proactive greeting on the website when a customer visits it. The moment a client will open up a web page by your company, a chat will automatically pop-up, with a support agent asking the customer about what they need, guiding them through whatever issue they might have. This allows a more personalized way of communication and support.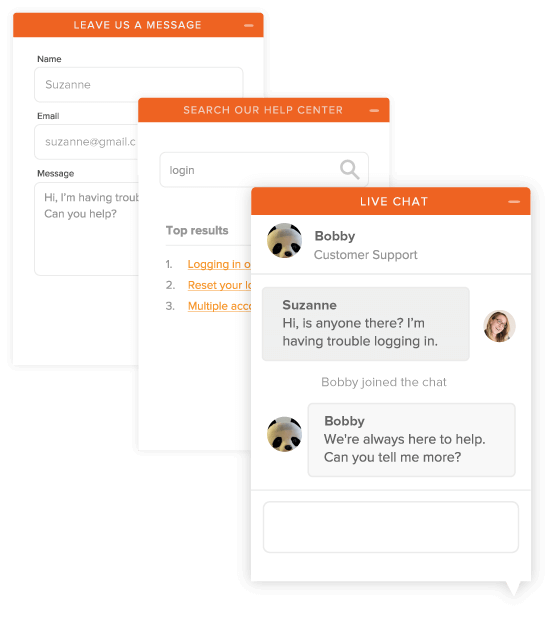 Zendesk Connect benefits
Through Zendesk Connect, an organization can utilize a proactive messaging solution that allows them to connect with their customers when they are considering what they should do, buy the product or not, and whether it aligns with their needs. You can impact the decision made by the client through efficient communication. Though Zendesk Connect is a bit expensive so you need to think about that when purchasing it.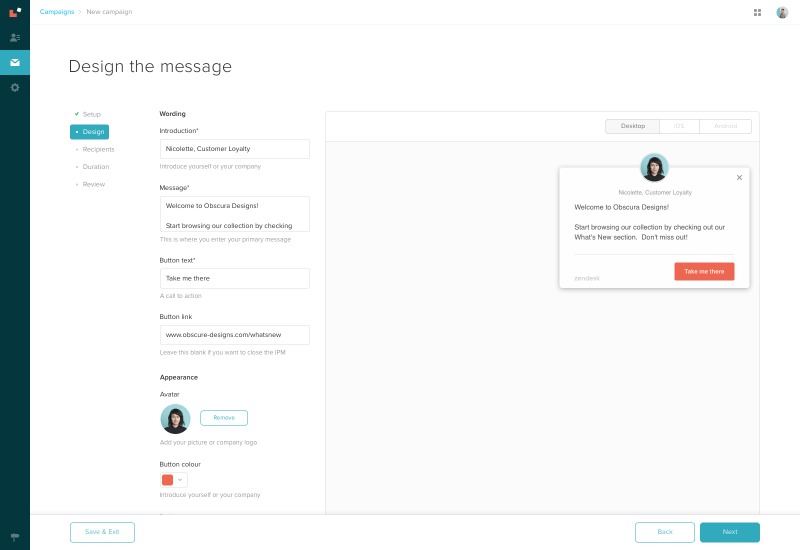 Proactive Campaigns for Zendesk
Another application that has been created to evolve the support strategies is Proactive Campaigns. This application is free and gives the user the ability to send out emails in bulk as tickets to the customers being useful in follow-up campaigns with just one click.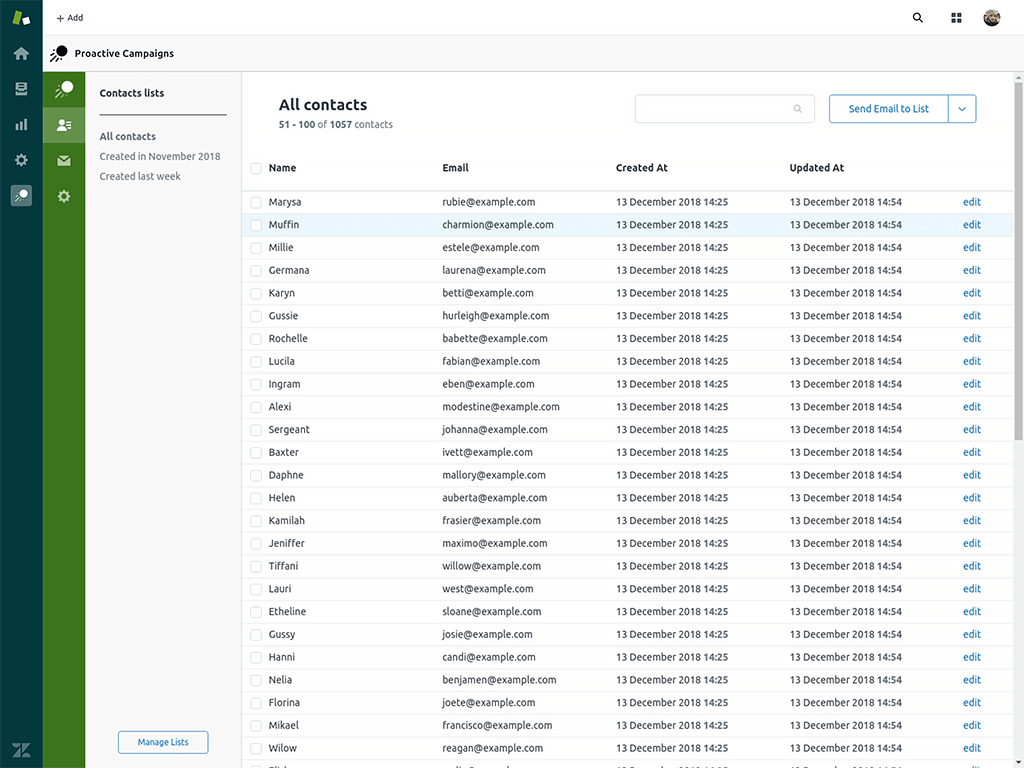 Summing up
So, in this article, we've detailed the reasons why proactive support is the next generation in customer service. It is paving the way for the future of customer service, already making the process easier and more effective for both the company and the clients.

Zendesk Customization
Improve your Zendesk Support and Guide with customized themes and apps.
Try it out