The more businesses integrate new technologies and develop customer service interactions; the more consumers become fastidious about companies in general. So naturally, the biggest concern of up to 90% of consumers worldwide is customer service issues resolving (KPMG, 2020). What important these days is user-centered customer service as it influences customers' brand perception and loyalty. To help you stay aware of the most used client service techniques, we have got customer service trends together in one place. So, read the article accurately, and it will answer basic questions. Then, try to count this information in your customer retention strategy.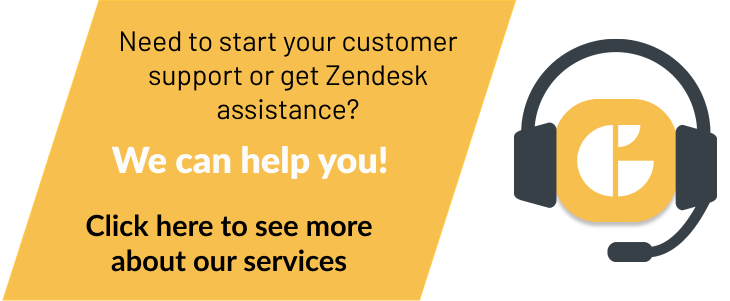 Growth of Mobile Traffic
If you want to follow new customer service trends, you firstly should have your website mobile-friendly. Nowadays, the smartphone is an inseparable part of people's lives as they use it either for amusement purposes or purchasing, studying, paying bills, etc. Accordingly, businesses need to adapt their outputs to customer queries regarding mobile services.
More than 75% of customer preferences belong to purchasing and comparing product prices via mobile, so make sure your website browses on a small screen. Now we realize why mobile devices are completely transforming the entire business in selling products and services. So this is one more digital hub that belongs to new customer service trends.
To increase client satisfaction and retention rates:
Support a customer journey across your products and resolve their issues via mobile channels.
Put your efforts into developing business approaches to match consumer market requirements.
Then, use it as a bridge to build a positive experience in customer service.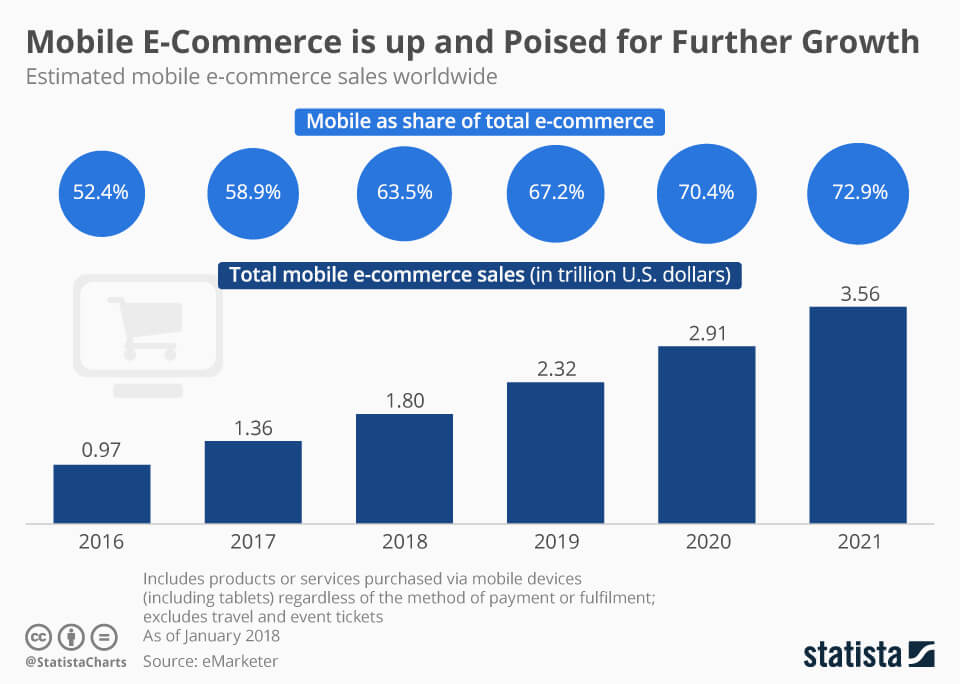 Artificial Intelligence (AI) Chatbots
Artificial intelligence is one of the major trends in customer service. The best representative of AI is a chatbot, which can imitate the human dialog, estimate product prices, provide customer service support, and other advantages based on machine learning algorithms. That is why chatbots have started replacing former ordinal communication channels and consider to be the future of customer service.
First, to capitalize on AI chatbots, determine the service field the bot is accomplishing. Ask yourself, for example: "Should it provide basic info or give the assistance?" or "Do I want to refuse the website forms filling out?". If you answer "yes" to the second question, choose a chatbot that connects potential clients with support agents. Be sure a selected chatbot matches your business purpose and helps customers with their inquiries. Otherwise, if clients feel a chatbot wastes time, they might refuse to continue that chat.
Second, chatbots are constantly improving, and now they give self-serve options for those who tend to solve issues by themselves. Do not fall behind this customer service trend and implement it to your business-specific needs.
Customer Service Representatives Working Remotely
These years, the pandemic has limited people in workflow abilities. However, it also has influenced business sector flexibility, and now it makes the most of organizations' freelance workforce. Thanks to this, companies practice hiring customer service employees for remote jobs. The main advantage is the all-hours support offering makes customer interactions consistent and comfortable.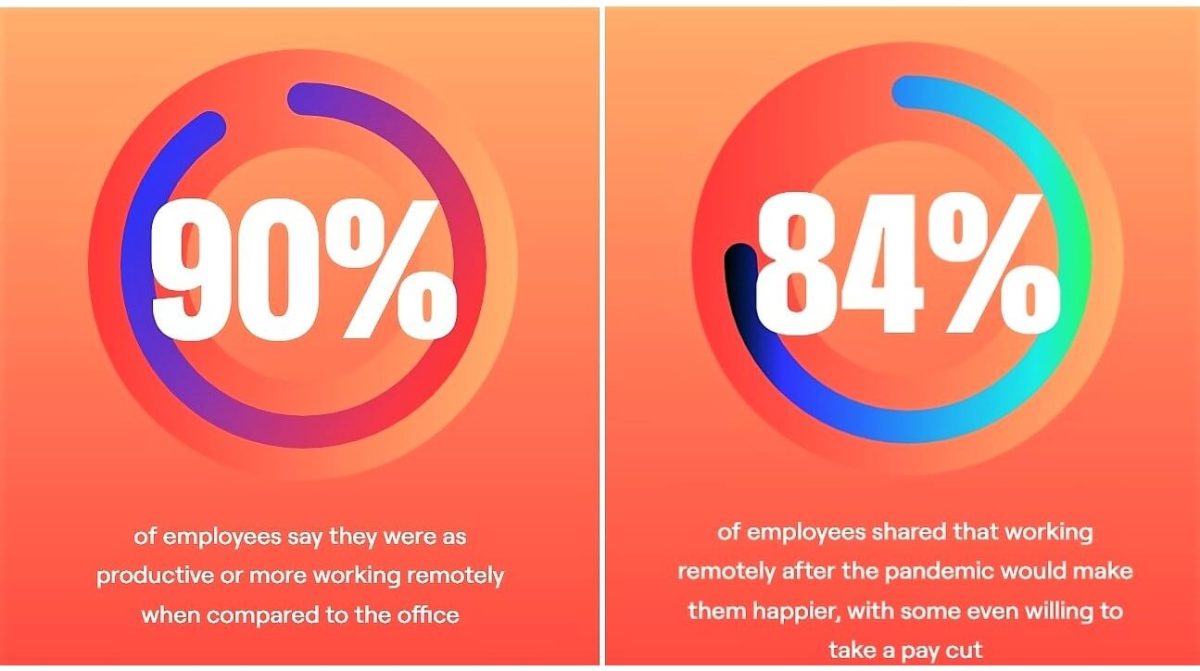 To be present and available in an omnichannel environment, you should schedule day and night shifts for employees to boost their efficiency. As a result, you raise the customer service quality and robust consumer trust in your organization.
Another remote job benefit is cutting down on expenses for office staff, such as huge bills, rent, and additional equipment. Just let your customer service representatives work from home and see how this increases their productivity and the level of customer care. Saved costs you might invest into chatbots, automated emails, and other customer service supporting tools. These make digital operations less time-consuming, provide 24/7 real-time support and create a fascinating user experience.
As you can see, remote work is becoming more and more in demand among customer service trends.
Personalization
We keep going on trends in customer service and let's start covering a personalized experience for customer service.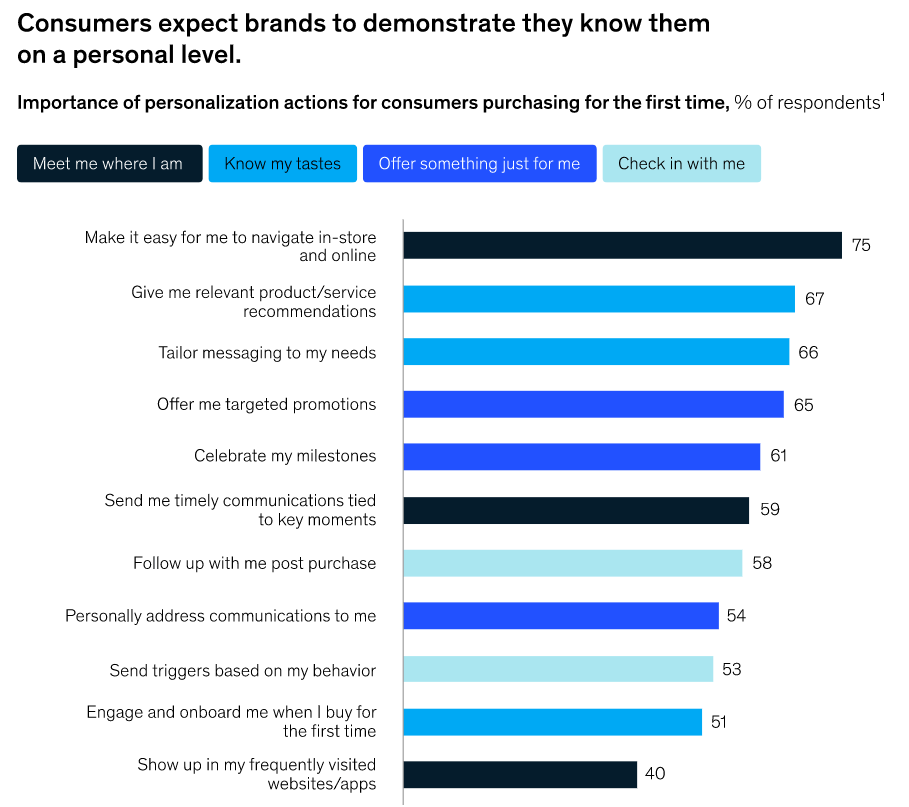 Personalization of customer service is crucial in enticing consumers and accomplishing a good user experience. It is still widely used to provide customer services. Customers tend to buy catchy products or services that meet their interests and desires. Your website should offer personalized recommendations if you want to lift a business to a higher level.
However, this tactic is developing all time, so you also need to match emerging trends. For instance, when clients request assistance, they expect agents to possess and analyze their purchase history. Besides, always keep up conversations with clients, process their requirements, and use a proactive approach. If the customer gets agents by social media, then adapt their experience for that post. Following customer service technology trends, companies usually integrate AI, such as chatbots and machine learning databases. These help to raise personalization productivity.
Machine Learning
This method is related to Artificial intelligence, and it is a crucial part of customer service trends as well. Now computers can investigate things, and they don't need to be pre-programmed as machine learning hinges on data analysis. Due to machine learning, a customer service experience is leveling up to another layer.
Therefore, when customers visit your website to search for a necessary product or service, they expect to get accurate search results that meet their needs. You can achieve such outcomes by implementing machine-learning algorithms that process previous calculations. Then, we get correct and reliable results that also influence a customer service team, making their work smoother and more effective.

An excellent example of successful machine learning algorithms work is customer service chatbots. They precisely learn consumer behavior and help users with product searching or price evaluation. So if you want to meet customer expectations and become a leader in your business field, do not miss investing in machine learning systems.
Online Meetings
The most important thing for companies is to stay in touch with customers. It is also the most challenging part as it requires coming up with new ideas about choosing the right communication channel and the way of establishing it. Thus, online meetings are widely utilized among other tools as they create an atmosphere of personal communication.
Apart from this, customers consider online meetings as engaging events that save time and bring principal knowledge. Regarding online meetings, organizations mainly conduct face-to-face client support, educational lessons, webinars, or even virtual demonstrations of new products as a part of PR strategy. Moreover, customers love interaction and personalization. So these are reasons why online meetings are so popular.
Video Replies
Video reply is another method to promote customer success while interacting with your products and services. With the influence of advanced technologies, we feel changes in marketing strategies and trends. Following them, you must pay attention to video replies that might perform as a support customer service tool and provide a transparent connection with clients. Video reply is appropriate whenever your customers have questions or issues they need to resolve. Then, a customer service support representative can record a video to guide customers with problems, help overcome them, and give a step-by-step solution with accurate information.
There are a lot of screen recorders over the internet, but we recommend you try GrowthDot's Video Reply app. It stands out from video recording tools, as you don't need to install any professional programs. Instead, download the plugin for a Zendesk platform and create video tutorials right in the tickets. It's a perfect way of communicating with customers to answer their questions.

These brief tutorials bring more value to users as they are simple to use, save time, and resolve queries quickly.
Another advantage is the opportunity to send a link to customers with Video Reply. Using that link, customers record their screens to describe issues. What's good is that they don't need to download any tools. In addition, such video replies reduce agents' time replying and increase clients' satisfaction.

Promoting Self-care
This practice has proved itself in the IT sector and not in vain. Working with customers while supporting or guiding their queries is the most stressful and sometimes annoying job. Therefore, customer service representatives must always be positive, energetic, and outgoing. However, it's impossible for people being like that all time. Consequently, companies need to take care of customer service employees to prevent emotional burnout that may lead to decreased quality of customer service.
63% of US workers are ready to quit their jobs due to stress.
The right decision for your company is to promote work-life balance and healthy living among the customer service team. Encourage their interests and hobbies, allowing them to self-improvement. Be sure that one delighted employee will be more productive and valuable than an exhausted, unmotivated team. Promote self-care between co-workers, including regular exercise, healthy diets, and sufficient sleep. Then you will see your business prosperity.
Customer engagement
Boring propositions or websites are ancient times from the customer's perspective. Consumer priorities change daily, so customer service interaction should engage and encourage buyers. It's one more trend nowadays you need to remember.
Illustrations, voice assistance, audio, and video replies, presentations, and tutorials have a powerful impact on customer experience. These engagement methods build a bridge of trust between your company and clients, elevating customer service quality.
To make the customer purchasing experience captivating, you should provide user-friendly technological solutions, all-hour customer service assistance, and consider a user-centered approach. Moreover, think about equity while developing a new service or product as this helps construct an easy and positive interaction experience.
The brand brings value
More and more businesses are craving a solid brand identity. Not a secret that people tend to purchase in those companies that have a stand-out brand. It is all because this is the most relevant subjective indicator for distinguishing poor products or services from qualitative ones.
A leading role in brand development belongs to customer support agents.
Companies rely on customer service representatives as they are the first people the customer contact to resolve specific issues related to its products or services. So now, customer support agents are personal guides, psychologists, technical support, and even friends.
If a person has experienced a negative interaction with a company at least once, this situation becomes a motive for switching it. Thus, customer support maintains brand loyalty, so it is more important than ever to create a positive user experience. Except for getting value, now clients prefer organizations with a socially responsible approach. They also search for brands that promote people's equity and inclusion. There are also customers, who want to be listened to, so they choose a talk with an empathetic customer service representative.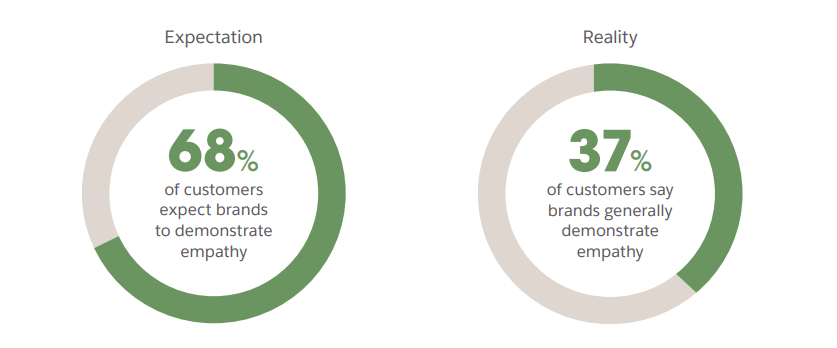 Work on brand development, place a client at the center of what your company does, and analyze the customer base to achieve the best results in providing top customer service.
Self-service
Different people do not have the same style of life, preferences, and interests. For example, one requires personal communication to get an appropriate query guide, while another is fond of investigating issues resolution ideas by himself. Considering that, you should care about self-service options in a business.
Observing rapid technological progress, you may notice myriad customers searching for issue answers on the website's knowledge base, social media, or support/help center before contacting the company directly. So, focusing on self-service technologies becomes an efficient tool in your hands. Examples of such customer self-service are well-known chatbots or other kinds of automation.
Whatever customer self-service you choose, each of them mandates a personalized perspective, inclusiveness, and entertaining elements. These self-service tools should help customers all day, even at night. Only then you satisfy their needs and can impact their loyalty.
Bottom Line
These are the most influential trends in customer service that are influencing customer support management. Undoubtedly, you can follow one of them, but we suggest using these methods and techniques in the complex. Good luck!