Today, taking care of your customers' data, including storage, maintenance, transfer, and use, is crucial. A good GDPR compliance software can help you a lot with that. Such a helpful tool manages your customers' data according to GDPR regulations.
First things first: what is GDPR?
The General Data Protection Regulation, or GDPR, is said to be the world's toughest privacy law and regulation. It came into force in 2018, and since then, it has focused on giving users more control over their sensitive data. It gives users more clarity and transparency about how companies use their private data and ensures that it is not misused.
Any company that deals with EU citizens or works within the European Union must be GDPR compliant. Otherwise, you can be severely fined for not complying.
Just imagine in 2021, Amazon was fined $877 million for the wrong way to collect and share personal data via cookies. And it's not the only big name that was fined because of not complying with GDPR.
Besides, you can't just implement several changes to your corporate privacy policy and forget about it. It is an ongoing process that needs constant work and updates from your side.
7 principles of the GDPR
GDPR revolves around seven core principles that each company must follow to be GDPR-compliant. Here are them:
Storage limitation
Storage limitation of personal data means that every organization has to limit the period of data storage. The duration depends on the type of data and its sensitivity. For instance, if you collect users' financial data, you can store it for up to 6 years, but if you collect health-related data, the time is more limited.
Integrity and confidentiality
This GDPR principle means that your company must employ a reliable security system and measures to protect the personal data you store fully. It must never be subjected to unauthorized processing, damage, or accidental loss.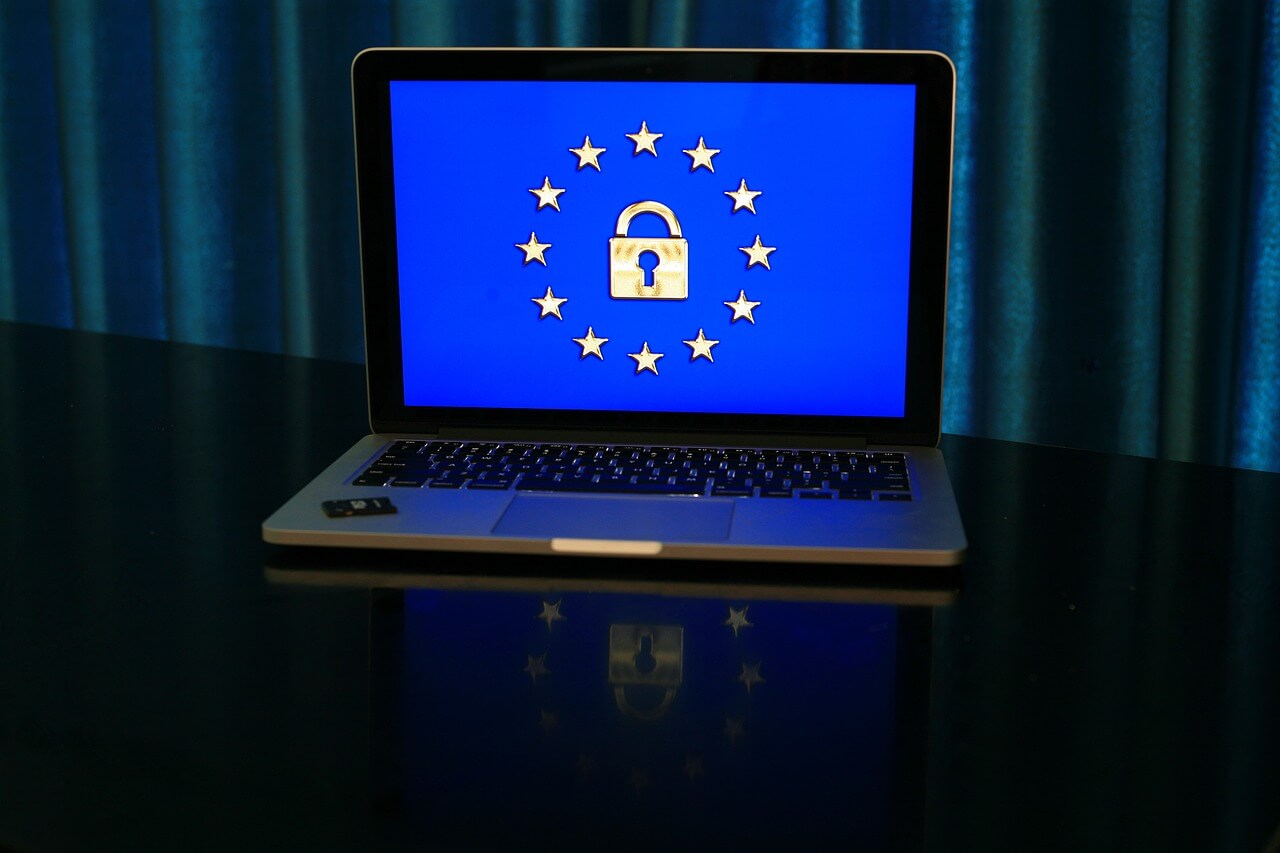 Accountability
Every company has to take full responsibility for what they do with users' personal data and how they comply with GDPR. To stay compliant, companies must employ necessary measures, have relevant records, and be ready to demonstrate their compliance to authorities whenever they ask for it. This means that a company has to have documents about GDPR compliance ready.
1. Lawfulness, fairness, and transparency
Any activity that aims to process users' data must comply with GDPR and laws. This means that if you process any personal data, you must meet standards set by GDPR. Here are some of the fundamental principles:
You need to have a lawful basis for getting and processing sensitive data. There are six lawful bases stated by GDPR: viral interest, consent, the performance of a contract, legitimate interest, public interest, or a legal requirement.
You need to collect personal data legally. This means you must stay transparent about data collection with users who give you their data. Users have to be always informed that their data is collected. To stay more transparent, you need a privacy policy, cookie policy, and other relevant documents on your website where you describe in detail which data is collected and processed.
2. Purpose limitation
This principle means that a company has to limit the processing activity only to what is necessary for the original purpose of data collection. That is why if you collect users' emails to send them some offers, you can't store them forever and use them to launch different marketing campaigns without users' permission.
3. Data minimization
One of the fundamental principles of GDPR is data minimization. This means that each company must minimize the user data they process. For example, if you collect the data by filling in the forms, you don't need to keep each detail a user gives you. Instead, you need as little information as needed to fulfill the initial request.
To rationally minimize your users' personal data, you have to analyze personal data properly. You can start with analysis or data discovery, where you will find out which type of personal data you collect and store and in which systems.
4. Accuracy
The last principle of GDPR is the accuracy of personal data. It states that the personal data you store must be up to date. So, you need to ensure that any inaccurate data is erased without any delay from your side.
What is GDPR compliance software?
As you already understand from the seven principles of GDPR that we have already mentioned, staying GDPR-compliant is quite a challenge. It requires lots of work from your side. However, numerous tools on the market can help you. And they are called GDPR compliance solutions.
GDPR software facilitates the management of customer data and takes care of data security and consent forms. Plus, GDPR solutions can be used to address many of the GDPR principles.
Today, GDPR compliance tools vary according to their functionality. Some of them are simple and employ recording of compliance activity. At the same time, some advanced solutions can also provide audits, report on data breaches, or even conduct a gap analysis to find weak spots in your GDPR compliance strategy.
Compliance software for principles of GDPR
We have selected the best GDPR compliance software as of 2024 that will help you stay GDPR-compliant much easier and avoid any risks of being fined.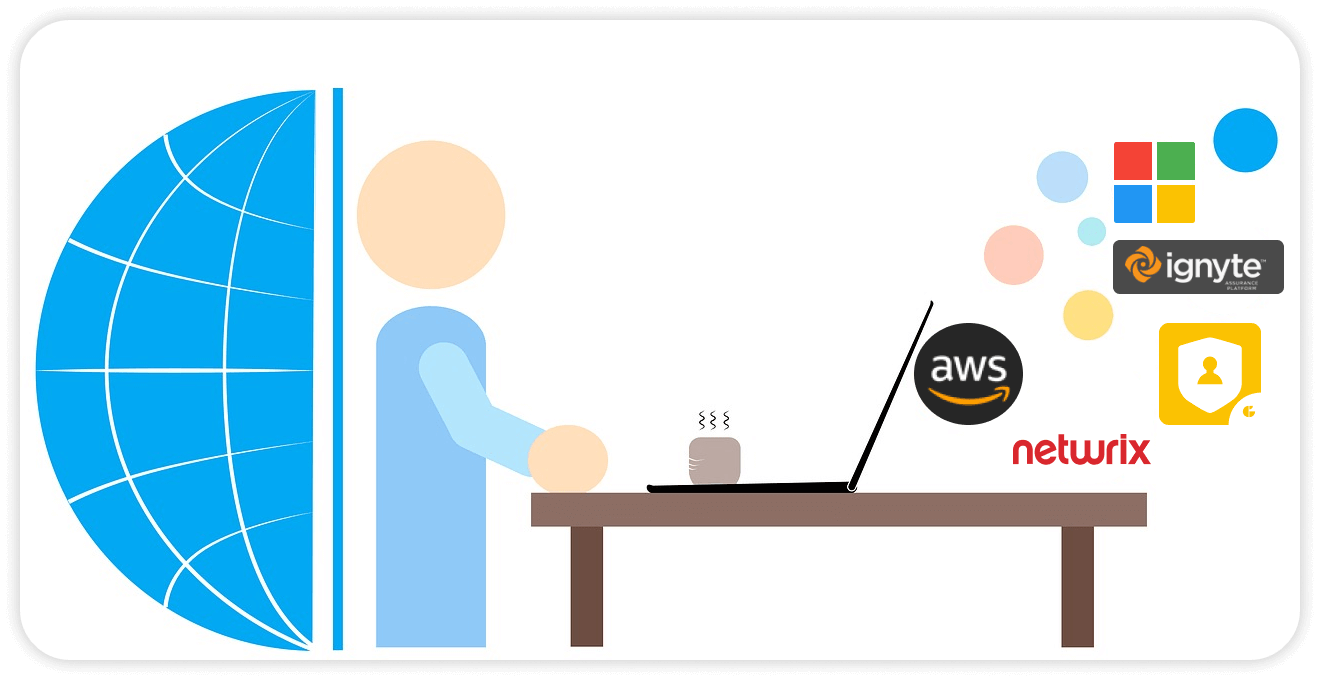 We start our list with the most reliable GDPR compliance tools. GDPR Compliance for Zendesk, developed by GrowthDot, helps much faster and easier process users' data and their requests. Moreover, it anonymizes, deletes, and retrieves data.
Here are some of the features that make this GDPR compliance tool a very unique one:
• Keep all the users' sensitive data without violating GDPR laws

If you use Zendesk, you have lots of data that you can get from customers' tickets and conversation history. GDPR Compliance for Zendesk allows storing this data while removing users' data. How's that possible? This handy app creates a unique ID for each customer, making it impossible to identify the person.

• Download ticket and user data easily

Stop manually copy-pasting the needed information. GDPR Compliance app can automatically download the requested user and ticket data by creating a CSV file.

• Automatically remove users from the system for good

If you opt for this GDPR-compliant software, you can delete any number of users and tickets from the system with just a mouse click. No manual work is required.

• Edit users in groups or separately

Create a list of the needed users in the system and make necessary edits. Such lists can be created based on various criteria.

• Schedule GDPR processes

If you choose a Premium plan, you can plan your GDPR activity with Rules and Automation features. For example, schedule when you want to delete a user or anonymize your tickets. Besides, customize your automation and make them repetitive or choose the repetition time frame.

• Quickly delete the whole organization

This is a unique feature that many GDPR tools lack. You can easily process different organizations separately or in bulk and delete data or tickets within them.
This is an excellent GDPR-compliant software created for the users of Microsoft 365, and it requires an Office 365 E5 subscription license. Among the most valuable features of this app are the following:
Enforcement of data minimization and storage limitations;
Creation of data protection risks inventory;
Ability to conduct various assessments;
Performance of data classification that is based on the level of data sensitivity;
Ability to find sensitive data and protect it;
Staying in tune with existing regulations and certifications;
Deletion of sensitive data after a specific time;
Protection against accidental disclosure;
Protection from unauthorized access;
Created by Amazon, Amazon Macie is a great GDPR compliance software developed for data protection. It employs Machine Learning and pattern matching technologies to discover users' sensitive data, provide insights into data security risks, and has automated protection against any security risks. It is one of the top GDPR compliance software that allows you to:
Find users' sensitive data;
Automatically protect such information;
Delete sensitive data after a certain period;
Block unwanted and unauthorized access to sensitive data;
Detect and fight any malicious activity;
One of the most prominent security features of this GDPR app is data anonymization. It ensures such principles of GDPR compliance as data minimization and storage limitation. However, ARX Data Anonymization requires some technical skills for its implementation. Among the key features of this app are the following:
Ability to delete personal data that is identifiable, such as names, phone numbers, addresses, and others;
Replacement of personally identifiable information (PII) with non-personally identifiable one, some random strings, or IDs;
Generation of data sets;
This reliable server monitoring platform works with critical configuration and the creation of security postures. It helps businesses get valuable insights and improve their effectiveness. Netwrix also helps secure the data and get control over sensitive and regulated business data. Among its main features are the following:
Help with risk mitigation and prevention;
Improved user coordination and accountability;
Focus on customer satisfaction;
Provision of cloud security and risk reports;
This digital solution focuses on data privacy and features with GDPR compliance for SMEs. Using it, you will get an all-in-one solution for web management, sensitive data identification, and policy management. Here are some of its functionality and features:
Provision of KYC software with various integrations;
Dedicated Account Manager who you can keep in touch with if you have some issues;
The company has passed the BIG4 audit and has all the necessary documentation;
Full compliance with GDPR;
This is a viral GDPR system that companies across numerous industries use, including intelligence, healthcare, military, government, and much more. It fully works in compliance with modern regulations and laws. Some of its prominent features include:
You can easily handle classified data using new solutions for the defense industrial base. They fully comply with DFARS, NIST, and CMMS laws and regulations;
If you work in the healthcare industry, you can easily manage your patients' sensitive data with HIPAA and HITRUST-compliant solutions. It works with different checklists, spreadsheets, and even manual evidence collection;
This is a great option for businesses seeking a robust solution to address their GDPR compliance requirements effectively. Securiti.ai offers a comprehensive privacy compliance platform that includes data discovery, classification, and consent management tools. It also provides functionality to manage data subject requests, conduct risk assessments, and automate data privacy workflows, helping businesses comply with GDPR requirements.
Snow Software is a GDPR risk assessment solution available on cloud, mobile, or on-premise. It provides its users with GDPR-based risk assessment and helps build an effective GDPR plan and strategy. It comes with an automated discovery feature that lets you know which users have specific access to apps and how they use them.
This complete suite of GDPR-oriented solutions helps businesses plan, implement, update, and maintain GDPR compliance. Its main functions include reporting to regulators, monitoring compliance, and recording processed activities.
This is another widespread market consent and preference management system that enables collecting, storing, and configuring users' permissions and preferences accordingly. It also can assess your company's compliance score in percentage.
How to choose the best GDPR compliance software
As you already understand, numerous DPR compliance services are on the market. So, the question is — 'How to find your ideal fit?'. Here, we have collected the most crucial factors to consider when choosing such an app.
Business needs
There are many GDPR compliance services, each with unique features that suit different organizations. So, first, you need to define your needs. What steps in sensitive data management are essential to you? Do you need data mapping or data protection impact assessment? Find the crucial points that your GDPR must have before making a purchase.
Budget
Large enterprises can, for sure, dedicate their budget to buying the best, fully-featured GDPR compliance software. But your budget is tight if you own a small agency or startup. So, your goal would be to find a perfect combo of affordable price tag, quality, and features.
Quality of the product
Quality matters when it comes to GDPR-compliance software. It is one of the main factors, together with ease of use, when making a final decision. How to check the quality? You can take advantage of the guidance, demo, or walkthroughs that many GDPR software providers offer to their customers to check the quality and functionality of the app.
Type of the software
There are several types of GDPR compliance software on the market today. First, you can get on-premise software. This means that your software will be installed directly on your computers and servers.
Second, you can go for a SaaS (or simply Software as a Service), and your solution will be stored on the cloud. SaaS solutions are better for big companies with no limit regarding resources for in-house integration. However, it might not suit small organizations.
One of the main benefits of SaaS solutions is that your software provider has access to the solution and can regularly update it. They also are cheaper and do not need significant upfront investment because you don't pay for the infrastructure or some license. Mostly, pricing is flexible, and you pay monthly.
Another benefit of cloud solutions is their robust security. This is essential if you work with sensitive data. And the cherry on top is that the software provider handles any IT compatibility or maintenance issues.
Customizing abilities
When choosing the right GDPR tool for your business, consider the availability of customization features. That will allow you to adjust the compliance processes according to your company's needs and industry-specific regulations. So, opt for software that can accommodate your business growth and adapt to the changing GDPR requirements.
Support service
Considering the quality of support service and its availability is very important. That is why you should always start with a testing trial of the product, where you can also get a glimpse of its support. You can also study online reviews and filter out companies with bad reputations. Plus, study the company's self-service, namely the knowledge base or portal, to determine whether it cares for its customers. You can assume it from overviewing where a company offers solutions to the most common problems.
Training of the staff
Even if you buy the most straightforward tool, an early learning curve will still exist because you and your team need to learn everything about it before using it. And this comes with a price in work hours. So, before making a final decision, always consider the time needed for the training and onboarding of your employees.
Conclusion
Our article has touched upon the top GDPR compliance tools popular among companies today. All of them help manage your customers' sensitive data better and decide on which data to share with.
While this list is quite long, the presented features will help you make a better-informed decision and buy the software that will meet all your business needs regarding GDPR compliance.
Comply with GDPR easily
Read more about GDPR Compliance
Read more