Send mass
email campaigns
from Zendesk
Proactive customer support is the key to gaining more satisfied customers. And the best way to address your customers' issues proactively is by using mass outbound emailing and follow-ups.
Proactive Campaigns for Zendesk enables you to easily segment customers into Zendesk customer lists and send mass email campaigns and in just one click. Besides, it is a great alternative to Zendesk Mailchimp.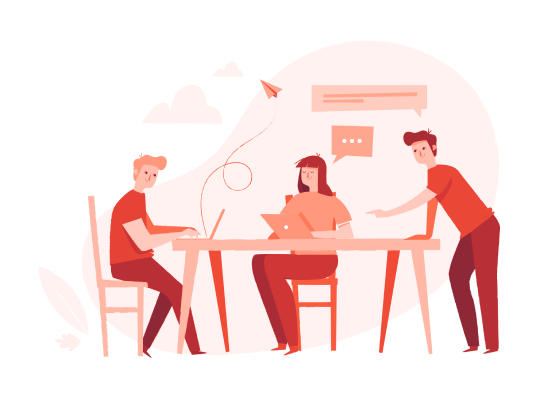 Update
Marketing email automations
Create a set of automated trigger-based campaigns with multiple emails and time delays after Proactive Campaign's core update! Send customized messages to customers based on their interactions with your business. Schedule every email to be sent at the optimal time without having to be actively online. So, there's no need to follow up manually with users who have just signed up or purchased the product and service.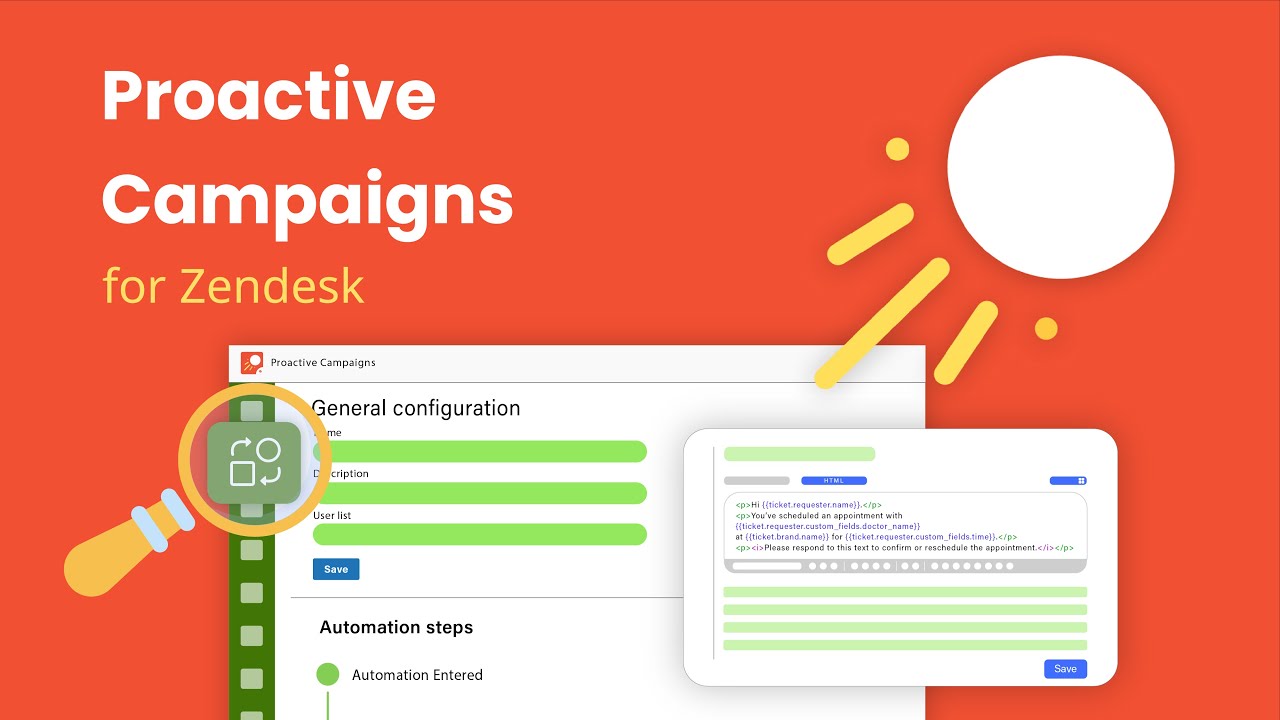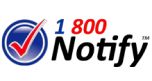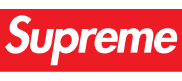 Simple customer segmentation
Choose specific criteria to filter the customer base
Spend hours on sharing the necessary updates with your customers no more! Just pick the criteria you like and create a list of customers to filter your contact database. Plus, you can choose one, two, or more criteria for the list.
With Proactive Campaigns, you not only have an opportunity to share previously created customer lists but also transmit the already set campaigns in a few clicks.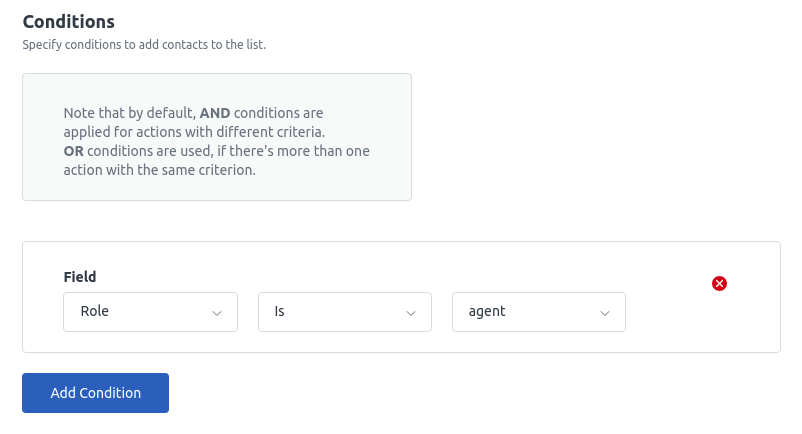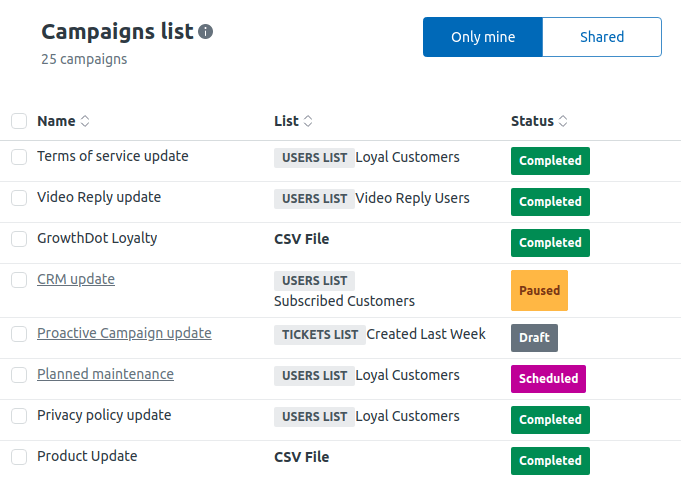 Proactive customer support tools
Bulk create tickets and send out mass email campaigns
As soon as you've created a customer list, you can design a personalized email campaign. Adjust the campaign to suit the target audience and run it in one click. The system will automatically start creating tickets on the customers' behalf and sending email notifications. Moreover, there's no need to activate additional settings or integrations to start using the features. With Proactive Campaigns, all these ready-to-use emailing tools are available right from your Zendesk - in just a few clicks!
Automation of the main support processes
Automatically track customer responses
As your customers receive and reply to the email campaign, Zendesk will automatically pick them up and organize them to suit the existing record structure perfectly. No chance of scattered or lost data!
Simple proactive tickets search
Enable automated ticket tagging
As Zendesk automatically collects customer responses and neatly organizes them in the system, it will also add relevant tags depending on the campaign the customer responded to. Another huge time-saver for your support team!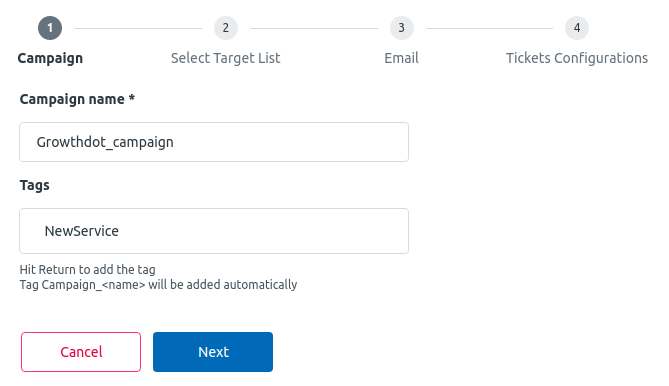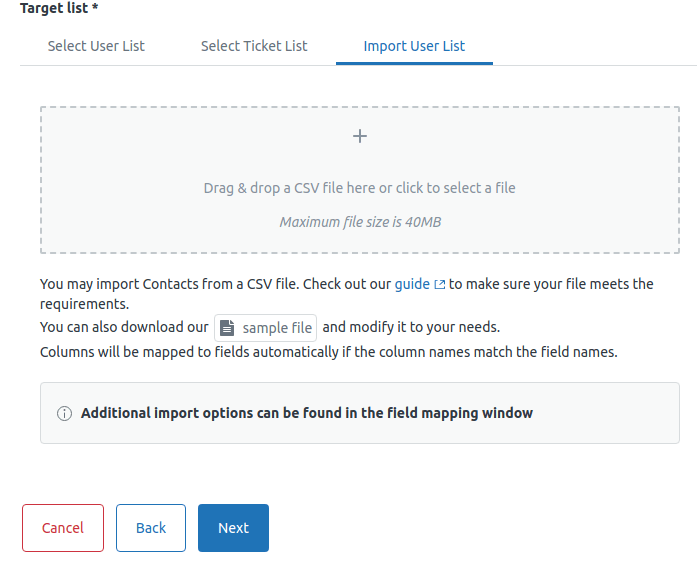 Specify target audience
Choose a list or import a CSV file
Specify your target audience when creating Zendesk proactive tickets. Pick the mailing list with filtered contacts or tickets (created in the plugin beforehand). Or, import a file with the customer data into the plugin when creating a mass email campaign and proceed further with the process.
Email formatting
Design creative emails for any campaign
Want to be remembered for the proactive email campaigns you send? Add virtually any formatting to your email body with the Rich-text and Source code editors. Moreover, you can add even more visual tweaks to your email by uploading attachments up to 40 MB in size. Now, your mass updates and follow-ups can be as creative as you want - make your emails stand out with Zendesk Proactive Campaigns.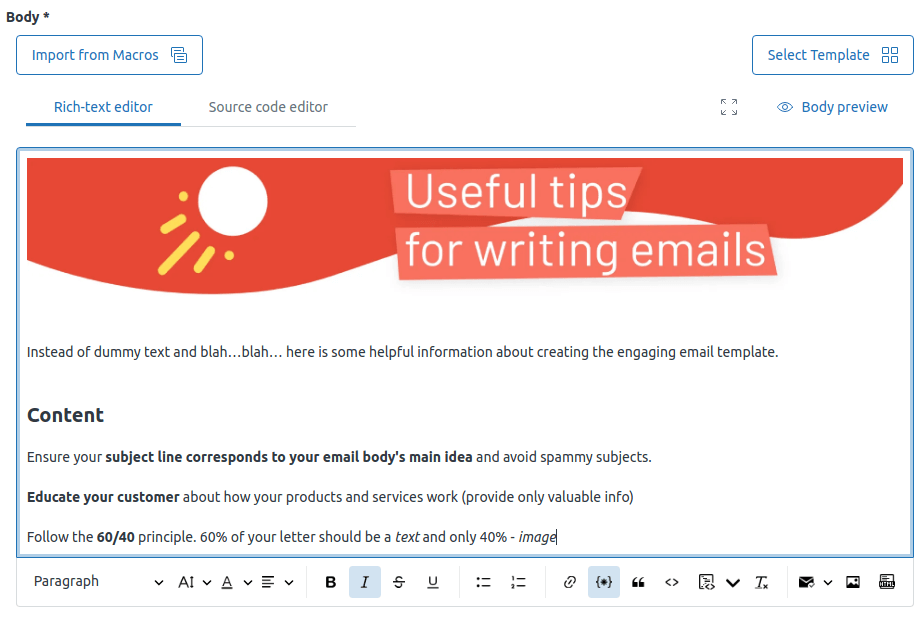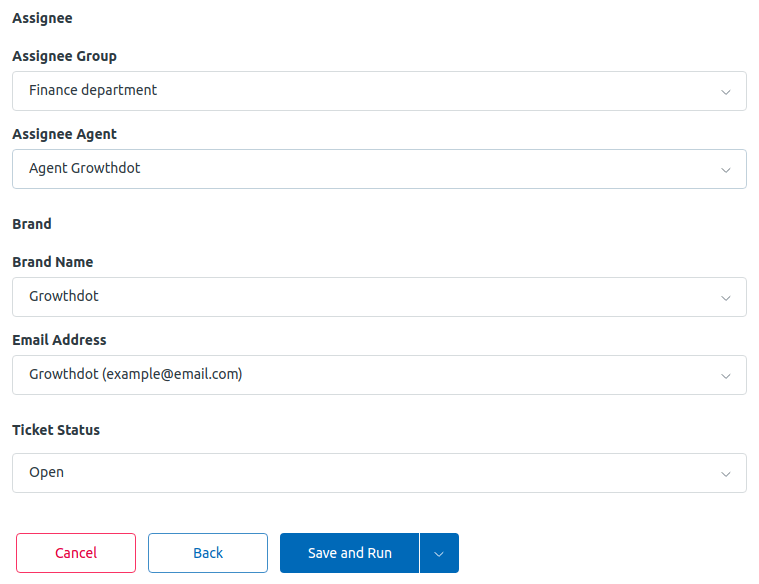 Every ticket status available
Create Zendesk tickets with any status or assignee you want
With Proactive Campaigns, Zendesk will automatically pick up the customer responses and raise tickets on their basis (what you already know). In your turn, choose specific agents, their groups, or brand to assign the ticket to. Any ticket status is available for setting up, too. What is more, send your proactive emails on behalf of any email address of your choice!
New feature
Track link openins
If you use both Proactive Campaigns and Email Tracking, a recent update will enhance your ability to gather customer insights. You can now track not only your email campaigns, but also the links within them, providing you with more comprehensive information on customer interactions.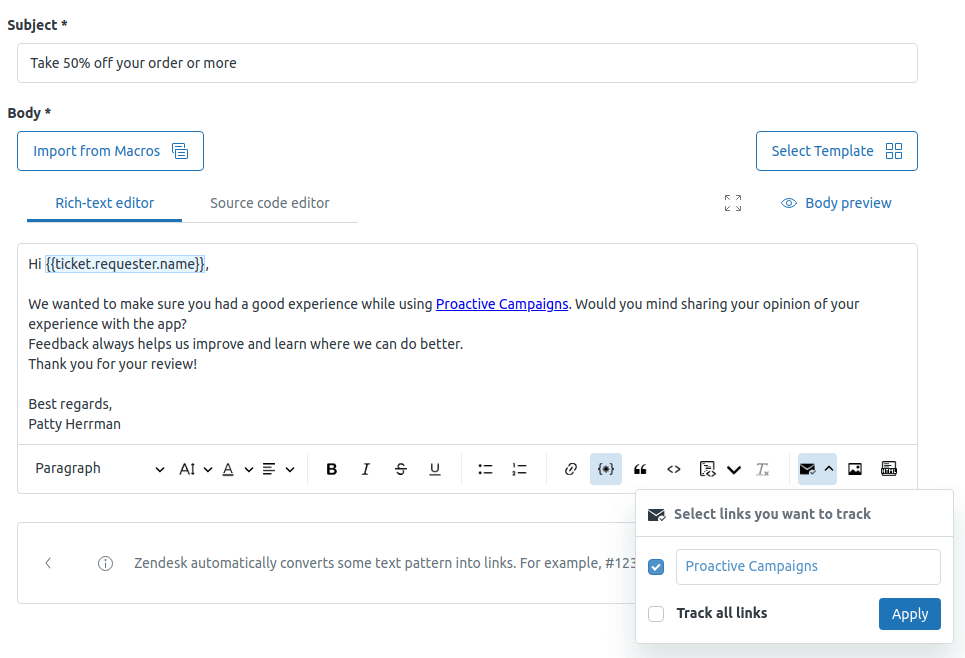 Backend running
Roll campaigns without your presence
Run the campaigns from our backend on request. It excludes all the limitations and allows keeping campaigns in progress with a closed browser and running a few of them simultaneously.
Advanced statistics
Assess your Zendesk email marketing effectivity
Reporting should always accompany your support, sales, or marketing to drive results. That's why you can view the statistics for all your bulk email campaigns ever created within the app. Proactive Campaigns for Zendesk also allows to check the details for specific Zendesk campaigns, so don't hesitate to try our Zendesk email integration ASAP!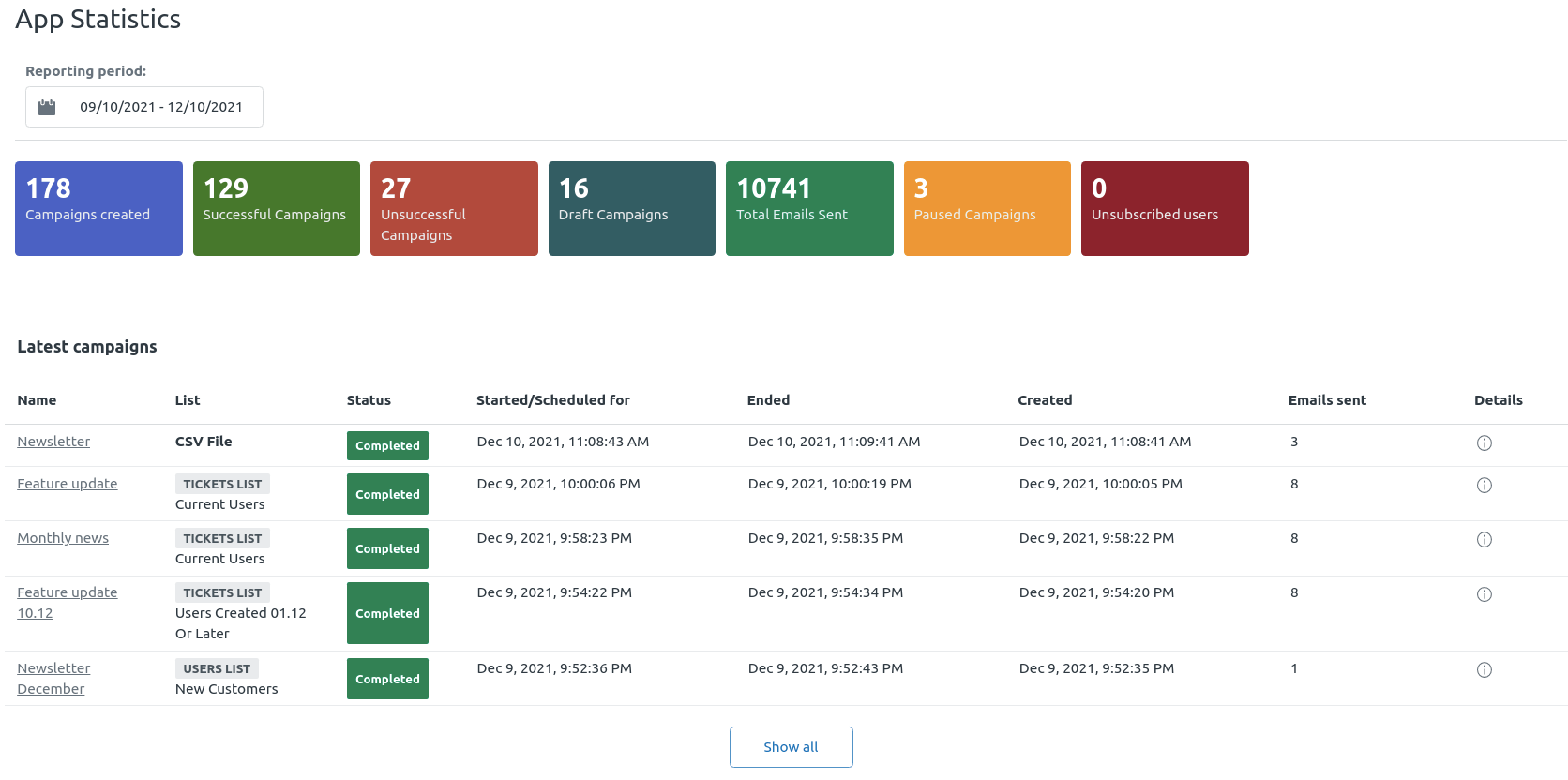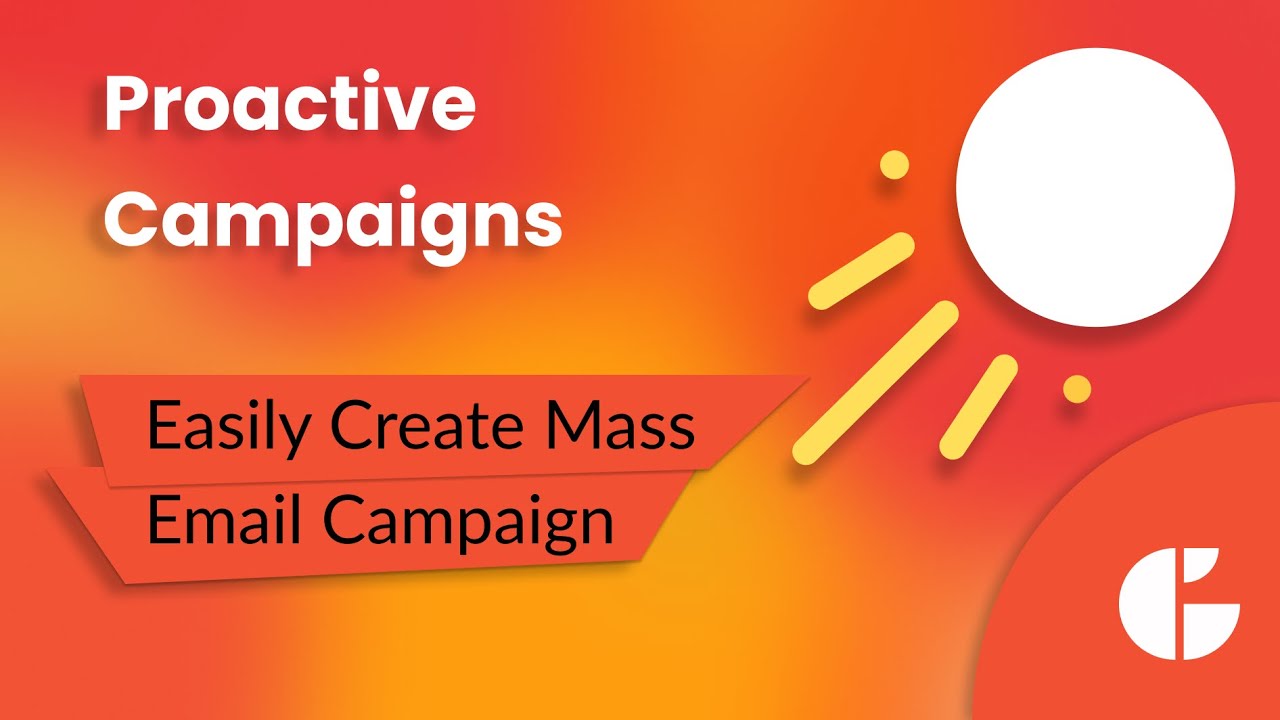 No hidden costs
or extra fees
Fits for all Zendesk
pricing plans
High performance preserved
Maintain the API limits of
Zendesk
There are Zendesk apps or integrations that significantly influence the API limits and can decrease them, which can affect the performance of your Zendesk and other integrations.
The availability and price of such applications are usually limited to the plan you're using. Although, that's not the case of Proactive Campaigns! The app doesn't affect the API limits of Zendesk. Thus, it's completely safe to set up and available with any Zendesk plan. Enjoy!
Security first
Proactive Campaigns cares about data safety
Your data is absolutely safe when using Zendesk Proactive Campaigns. Yes, you just install it to your primary Zendesk account as an add-on and use it directly from your profile. Campaigns and all the other kinds of app activities are run and tracked in your browser.
And our app doesn't provide any link to external sources. So, via Proactive Campaigns, we have no access to your Zendesk and customer data, as well as API and other security keys. Your data is completely safe - it's a fact.
Expand your Zendesk opportunities and get the best alternative to Zendesk Mailchimp integration
Proactive Campaigns
Billed Monthly
Billed Yearly
LITE PLAN
$5
$4.17
per agent, per month
per agent, per month
Buy Lite
Up to 1000 emails per campaign
Run mass follow-ups offline
Run as many campaigns as you need
Share contact lists and campaigns
Import CSV files with users
Check the statistics
Schedule campaigns or set up triggers
Use macros and placeholders for the work speed up
Assign bulk tickets to groups, agents, or brands
Choose the brand to be assigned to the tickets created during the email campaign
Choose the address to send the emails from
Upload attachments to your campaigns
Create 3 Templates from scratch or upload the existing ones from your device
Add special formatting in the text editor
Use HTML code to create unique emails
PRO PLAN
$15
$12.50
per agent, per month
per agent, per month
Buy Pro
Everything in Lite
Unlimited emails and campaigns
Customer experience metrics (CSAT)
Create or add up to the 15 Email Templates
Upload images to send unique emails
ENTERPRISE PLAN
$25
$22
per agent, per month
per agent, per month
Buy Enterprise
Everything in Pro
Email Automations
Handle mass email
campaigns in Zendesk with ease