GrowthDot apps help boost your Zendesk productivity and add extra features to facilitate your daily workflow. For example, Proactive Campaigns sends mass emails for your clients, Email Tracking monitors email opens, and Video Reply helps create video tutorials for tickets. Despite our clients using our apps for years, we always try to upgrade our products and add extra benefits. So let's see what's new from recent.
Change the internal note receiver in Email Tracking
Sending internal notes is one of the primary features of Email Tracking as it informs you about email opens. Previously Email Tracking sent internal messages only on the comment sender's behalf. However, now the admin can change the current note receiver to those whose recent working shift at that moment.
What is it for, and why do I need it?
In particular, if you are a user of agent time tracking or performance management tools such as Kaizo, you may face a widespread situation. For example, imagine two agents, Agent A and Agent B. Agent A worked from 9 to 5 and sent an email to the requester. But the requester opened that email at 6 pm when Agent's A work shift had ended. As a result, the internal note came from agent A, and a performance tracking tool marked this agent as active. But in fact, Agent B was the receiver of the note.
The mentioned above causes the statistics mistakes, so GrowthDot found a way to integrate your time performance tools with the Email Tracking app. Just change the notification receiver on the Settings page > Select Users > Select from the drop-down. Note that Auto means that the app chooses the agent who sent the comment.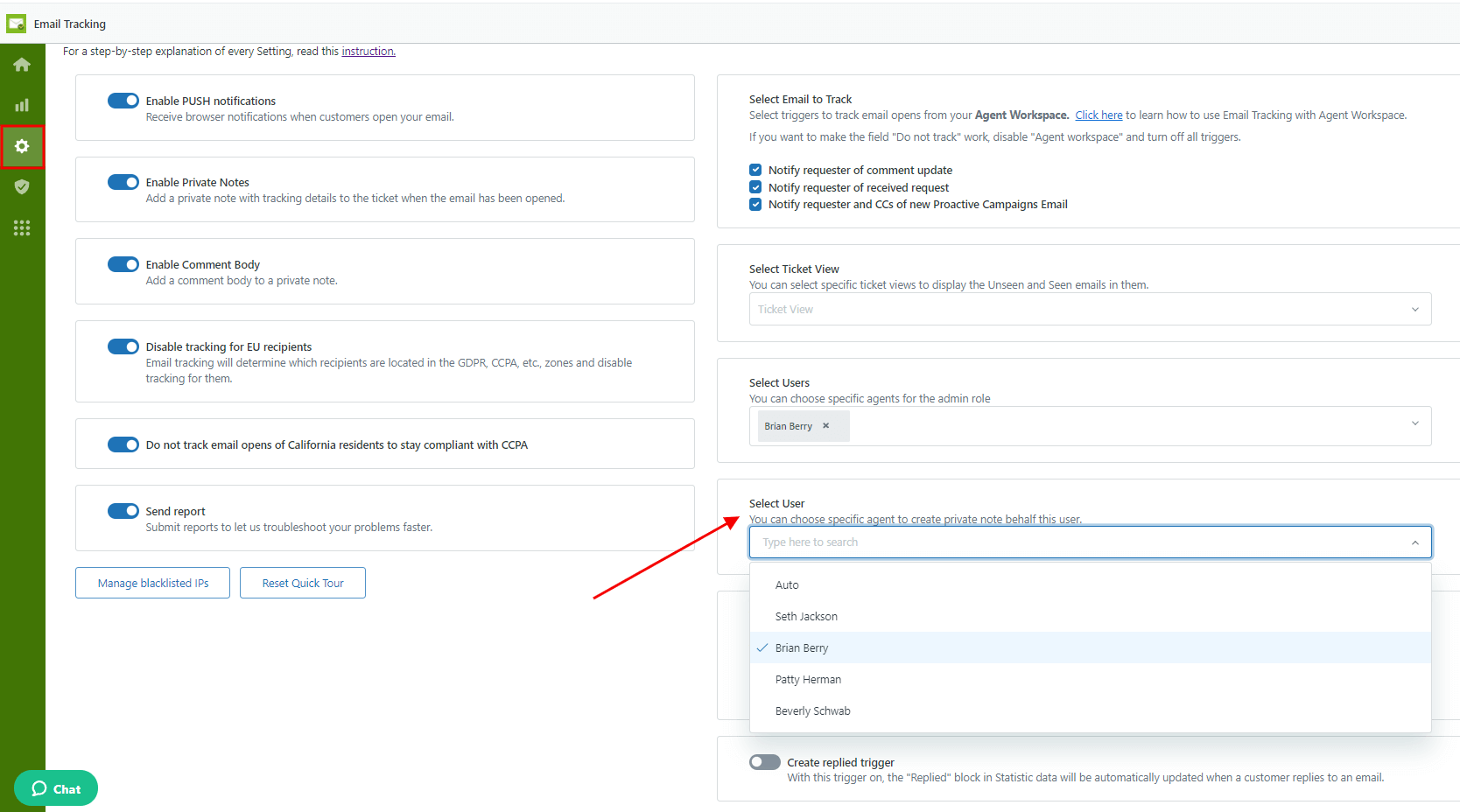 In practice, after you change the internal note, the tracking process will look like on the screenshot below.

Add CCs in Proactive Campaigns
Sometimes while creating a campaign, there's a demand to send a carbon copy of the letter to several users except for the leading receiver. That's why we have added the option of adding CCs to your mass email campaigns. To use it, enter one or several email addresses in the Email CCs field. Click on +Add new to insert several CCs.
Make sure the proper trigger is updated. Go to Settings > General > Click on Update in the Update Proactive Campaigns Triggers block to activate it. If the button is inactive, the trigger has already been activated.
Download videos in Video Reply
Video Reply is a tool for recording videos in Zendesk and sending video requests. Also, there are many other options to improve the process by adding videos to the library, creating branded previews, and adding contact information and tags.
From this time on, you can download any video from your library. Just select the specific video and press the Download button. Then, the saving process starts immediately so that you can watch the video from your device.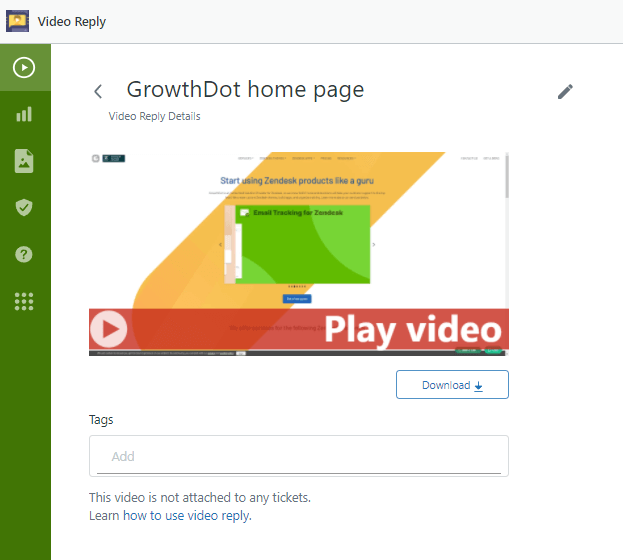 Try our services!
We hope our apps are helpful for you, but we want to remind you that GrowthDot produces apps and provides services for Zendesk. So contact us if you have issues with Zendesk Implementation, Help Center customization, Employee consulting and training, or others.
Contact our support agents for help
See how our products work
Get a demo