You probably thought about how great it would be to check the macro statistics in Email Tracking in Zendesk. Or, the statistics page with the ability to display the statistics for a few agents would be a good idea! We have great news for you! Both these options are possible from now and we added even more - you can choose the exact date for your reports, not only a few predetermined periods! Let's overview the updated statistics page in Email Tracking!
Improved statistics in Email Tracking
Although it's better to try once than to talk twice, we still want to explain the main updates in this article to inform you. First, you have an opportunity to select the exact macro to be shown in your statistics. You can find this field on the right side of the Data bar with drop-downs as shown in the picture below.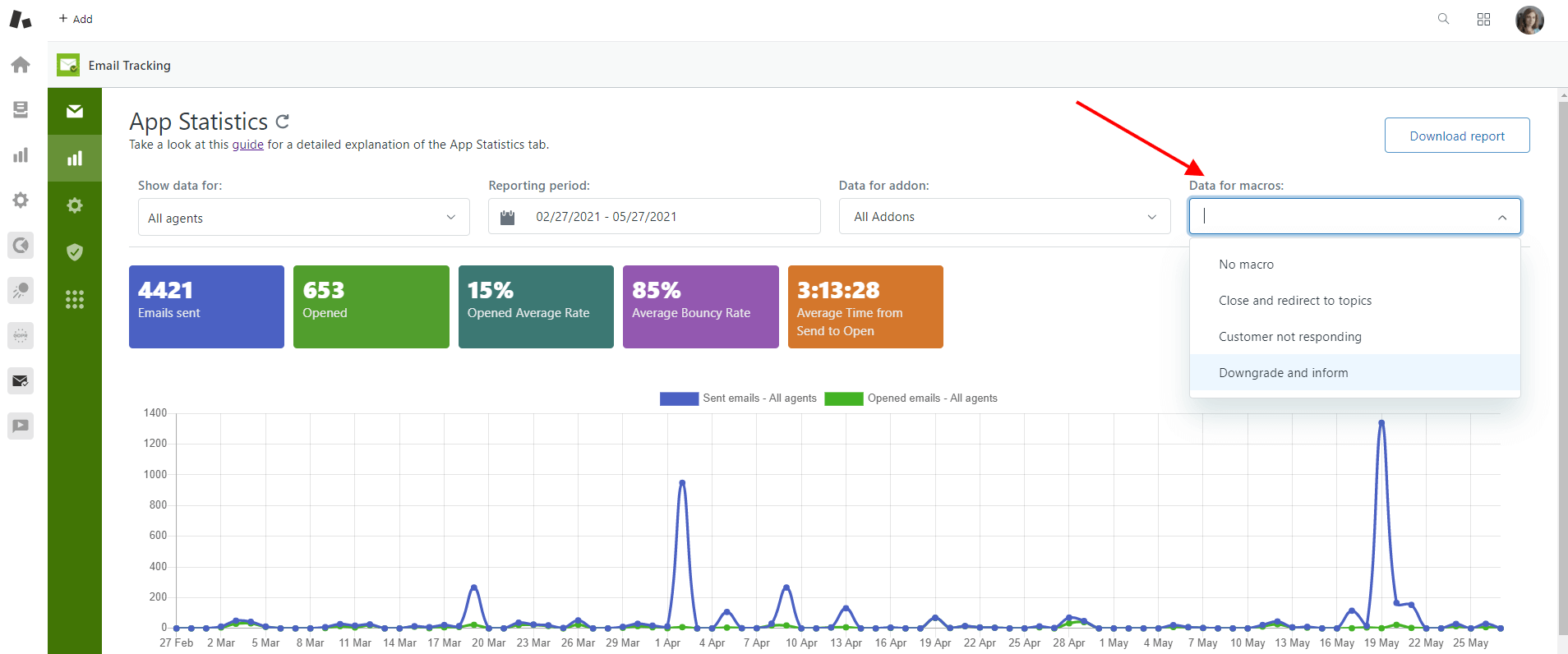 Statistics page. Data for Macros
We decided to add a new option to select several agents, for example, two, three, or more, to show in each chart at the same time. Choose the needed amount of agents in the drop-down list to display in the chart. The number of curves on each chart corresponds to the number of agents you have selected and changes depending on the quantity.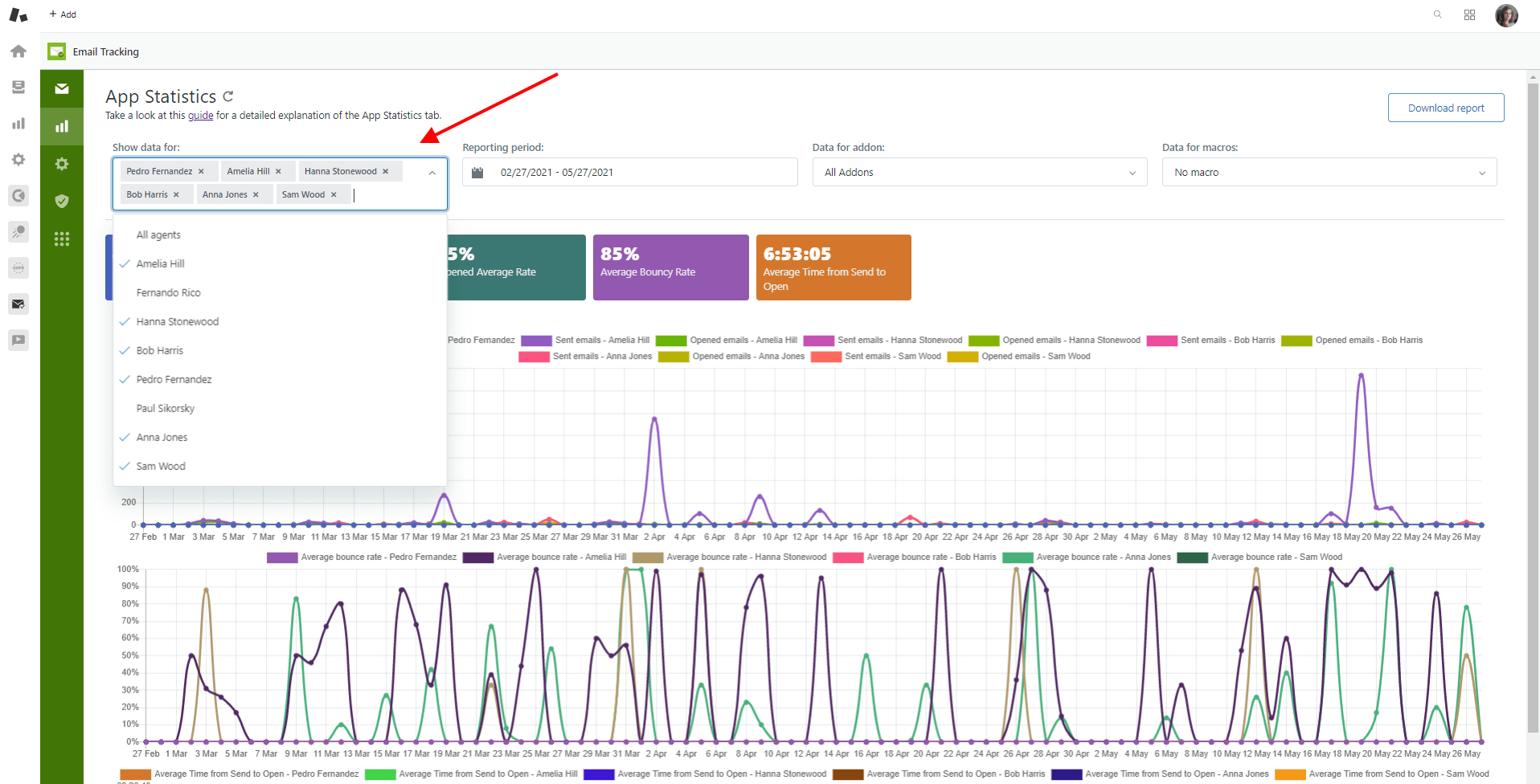 Statistics page. Show Data for Agent
Finally, the selection of a particular custom time period is also available for Email Tracking users. You can create a statistics report for exact days, weeks, or even years. To do it select the "Reporting Period" field and choose the Start and End date or proposed period. By the way, download the report as CSV if it is necessary.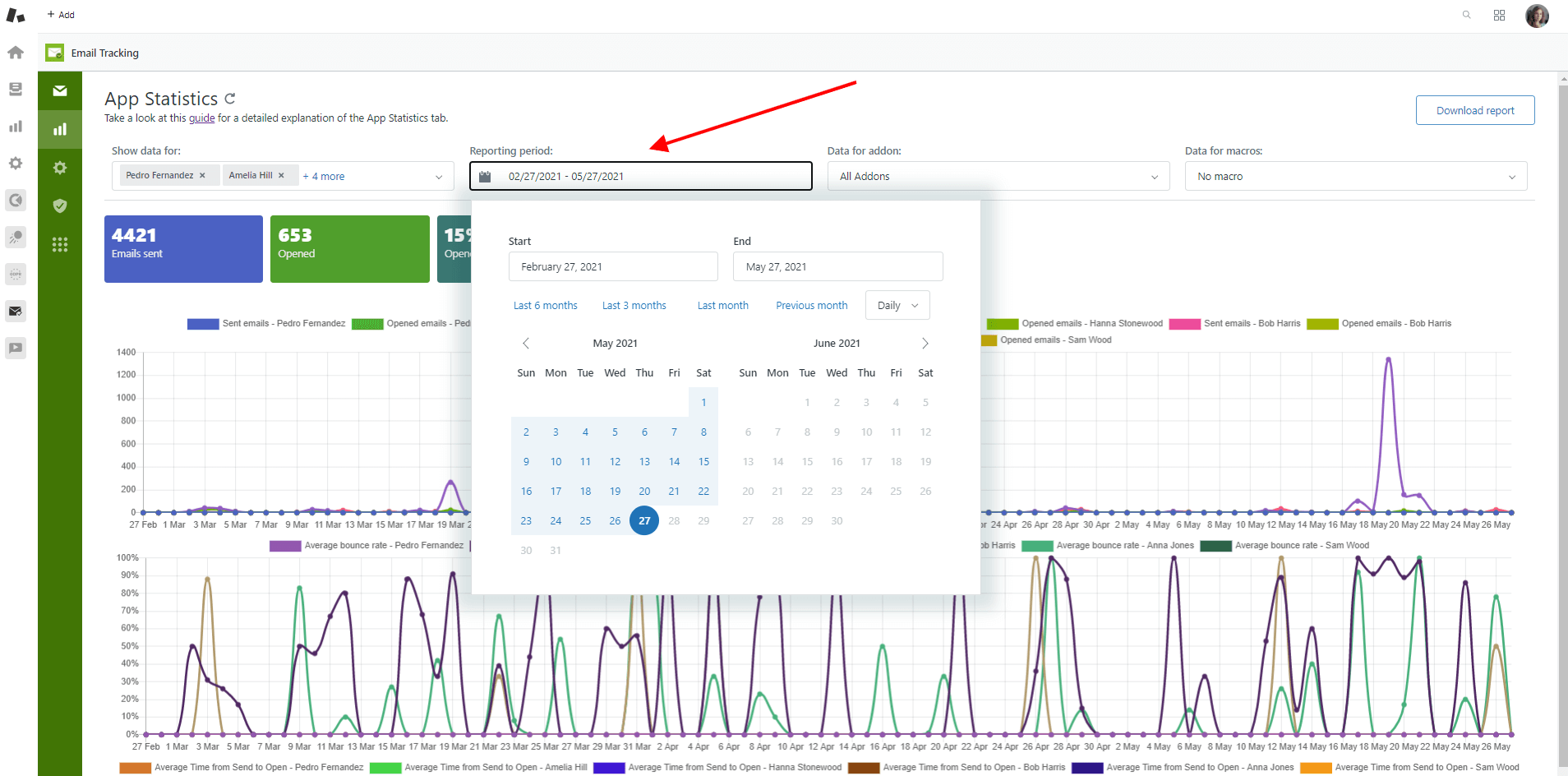 Statistics page. Reporting period
Why do you need to try Email Tracking for Zendesk?
We recommend testing Email Tracking if you haven't done it yet, for such reasons:
It helps to track the delivery of sent emails, see the exact time of the emails opens, see the sent emails statistics in Email Tracking;
Has a user-friendly interface, ability to download the reports, compliance with GDPR, CCPA, and PPI protocols;
Useful and regular updates according to clients' requests.
Also, we offer other custom apps, Zendesk theme customization, and Zendesk consulting services. Enjoy working in Zendesk with GrowthDot!
Want to know more?
Check out the fresh news
Read now