As a Proactive Campaigns user, you might already know that you can track the email performance if you link the add-on with Email Tracking. However, this approach doesn't cover the need for a wider statistical analysis of mass email campaigns and separate email campaign reports.
Namely, the Email Tracking reports don't include the data related to the campaigns' statuses (successful, unsuccessful, draft, or paused). Also, it'd be nice to take the advantage of collecting data about the unsubscriptions count. It will help you with analyzing the performed campaigns which will lead to improving email marketing and avoiding unsubscriptions.
But with a new statistics page in Proactive Campaigns, you will get all this data in one place. Here is the general view of the reports page in Proactive Campaigns.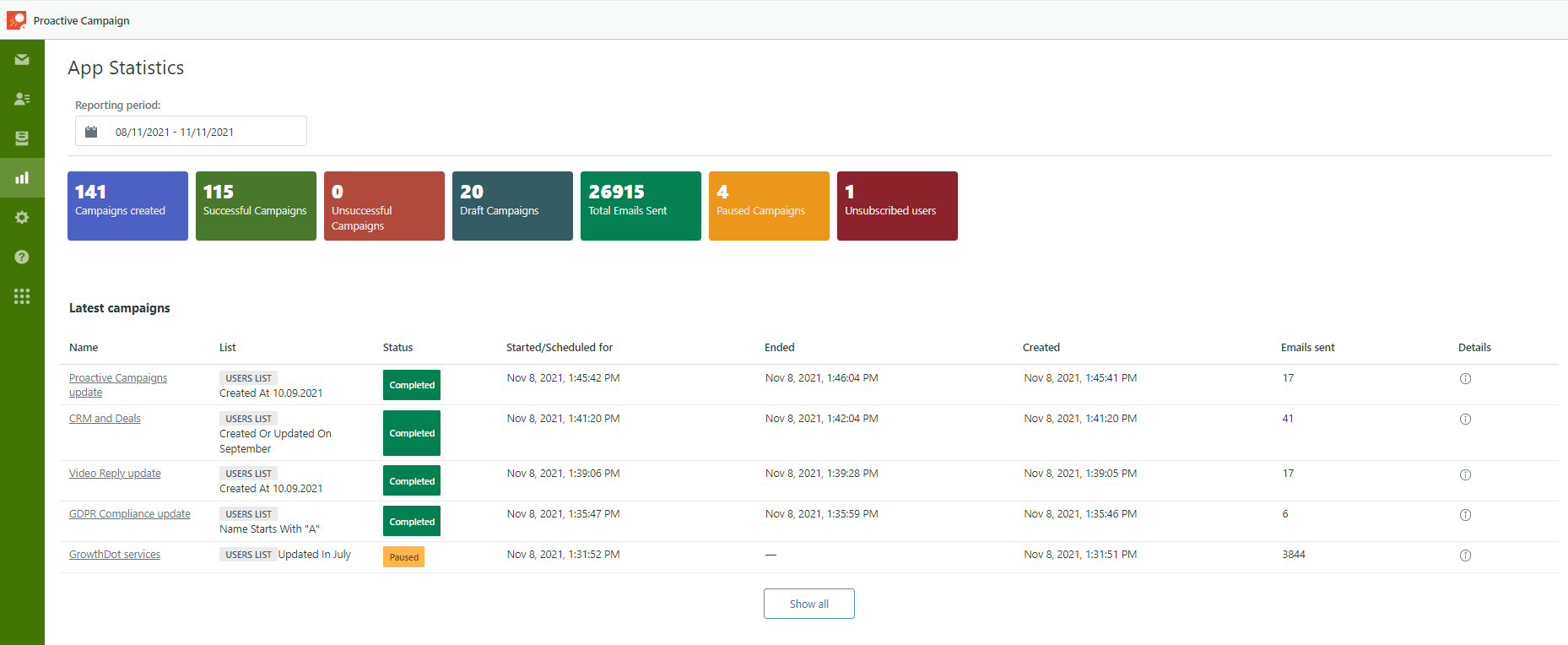 So now, let's take a brief look at the whole page with its drop-downs, buttons, and indexes.
General Description of Email Campaign Reports in Proactive Campaigns
To begin with, determine the time period to show the statistics for. You can choose custom start/end dates or select from the predetermined ones.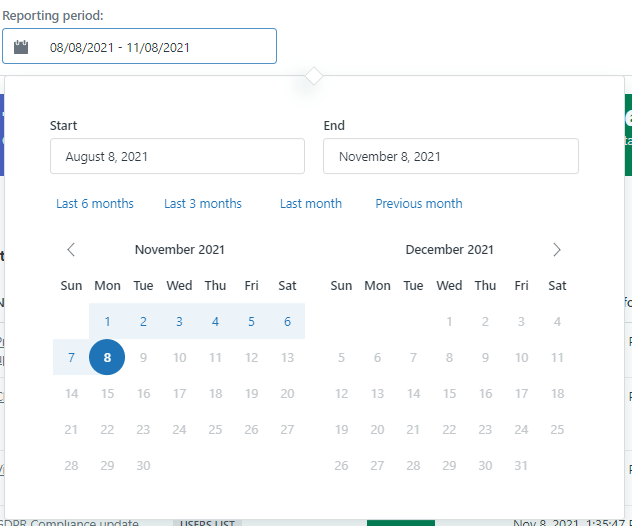 Then, look down below to check out the indexes for the whole count of created email campaigns during the selected time period. Let's see what each of them means:

Campaigns created - shows the whole amount of created campaigns.
Successful campaigns - displays the number of completed campaigns.
Unsuccessful campaigns - the number of errored campaigns.
Draft campaigns - shows the number of saved campaigns that weren't launched.
Total emails sent - shows how many emails were sent within all these campaigns.
Paused campaigns - displays the number of uncompleted campaigns because of the pressed Pause button.
Unsubscribed users - shows the total number of unsubscribed email receivers.
Next, you will see the list of the 5 latest campaigns, however, if you want to check out all of them, scroll down to the bottom of the page and press the Show all button.

So, now you can estimate your email marketing efforts by checking the statistics directly from the Proactive Campaigns app.
Try our other apps for Zendesk!
Proactive Campaigns is a great tool for creating and sending mass emails according to customers' reviews on the marketplace. By the way, new updates are coming soon. Still, we recommend trying our other custom apps, themes, and services. We know a lot about Zendesk and are always ready to help.
Be the first to learn about latest upgrades
Stay on top of every detail
Read more