Proactive Campaigns app for Zendesk Support is an advanced bulk email sender. It helps manage your marketing and sales by sending the right messages to hundreds or even thousands of contacts.
Our team made some fundamental improvements for this app in 2021. Nevertheless, we do not stop there and continue to develop new features and improve user interfaces. As a result, better usability helps enjoy new features to the full extent. Let's see what we added this time.
Search bar in Ticket and User lists
If there are dozens of ticket and user lists in your Contact Views or Ticket Views, you may find it tiring when you scroll all the way down looking for the specific list. For that reason, we have added the search bar in the Proactive Campaigns interface. Just start typing as usual to find the particular user or ticket list.

Language import in CSV file
Need to compile your CSV considering the regional differences of your users? From now on, this option is available in Proactive Campaigns! So, you can import the language field if you follow the specific conditions. That means you need to create the field in your CSV file with the correct language format, for example, es-cr (Spanish - Costa Rica). Here is an example of a CSV file.

Then, you will only need to select the corresponding meaning in the Language drop-down field in the Field mapping window. Then, click Save.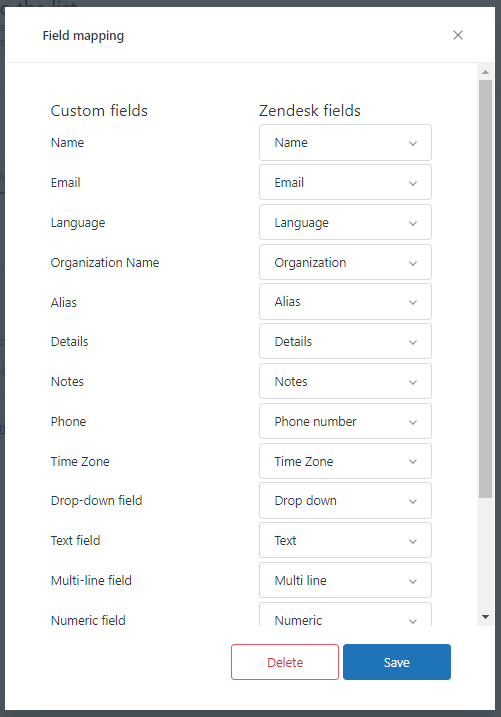 Read the article about CSV import to know more about this option.
Try our other apps and services!
Proactive Campaigns is a popular app among Zendesk users. However, we offer the following products:
Email Tracking - monitors email opens.
GDPR Compliance - deletes, anonymizes, and retrieves data from several places in bulk.
CRM and Deals - keeps track of your sales.
Video Reply - records video-tickets in Zendesk.
Also, we provide Zendesk services and themes. Check out the review from our recent client.
Get a free demonstration of any app
See how our products work with your own eyes
Get a demo