Many of us think there can't be any limits in making things better. Do you think so? We definitely do, and that is the purpose of our updates for Proactive Campaigns for Zendesk. GrowthDot team improved this add-on one more time and this is not the last. We added several useful features to help you to:
create ticket lists with tags;
share your campaigns;
add custom fields in CSV file;
send internal notes.
Let's go down to the introduction of each feature.
How to create ticket lists with tags
Sometimes our clients need to create a Ticket list with a tag condition, so we updated the Conditions in the "Create User/Ticket List" tab. Now, you can select tag conditions in a drop-down menu and insert one or several tags as shown below.

Condition with tag
Share your campaigns
In the past, you could share only with a ticket or user lists and you couldn't share the campaign if you uploaded a CSV file. But we decided to change it. As a result, you can share your campaign with uploaded CSV files, tickets, or user lists between other agents. Just put the checkmark on the first stage of creating a campaign.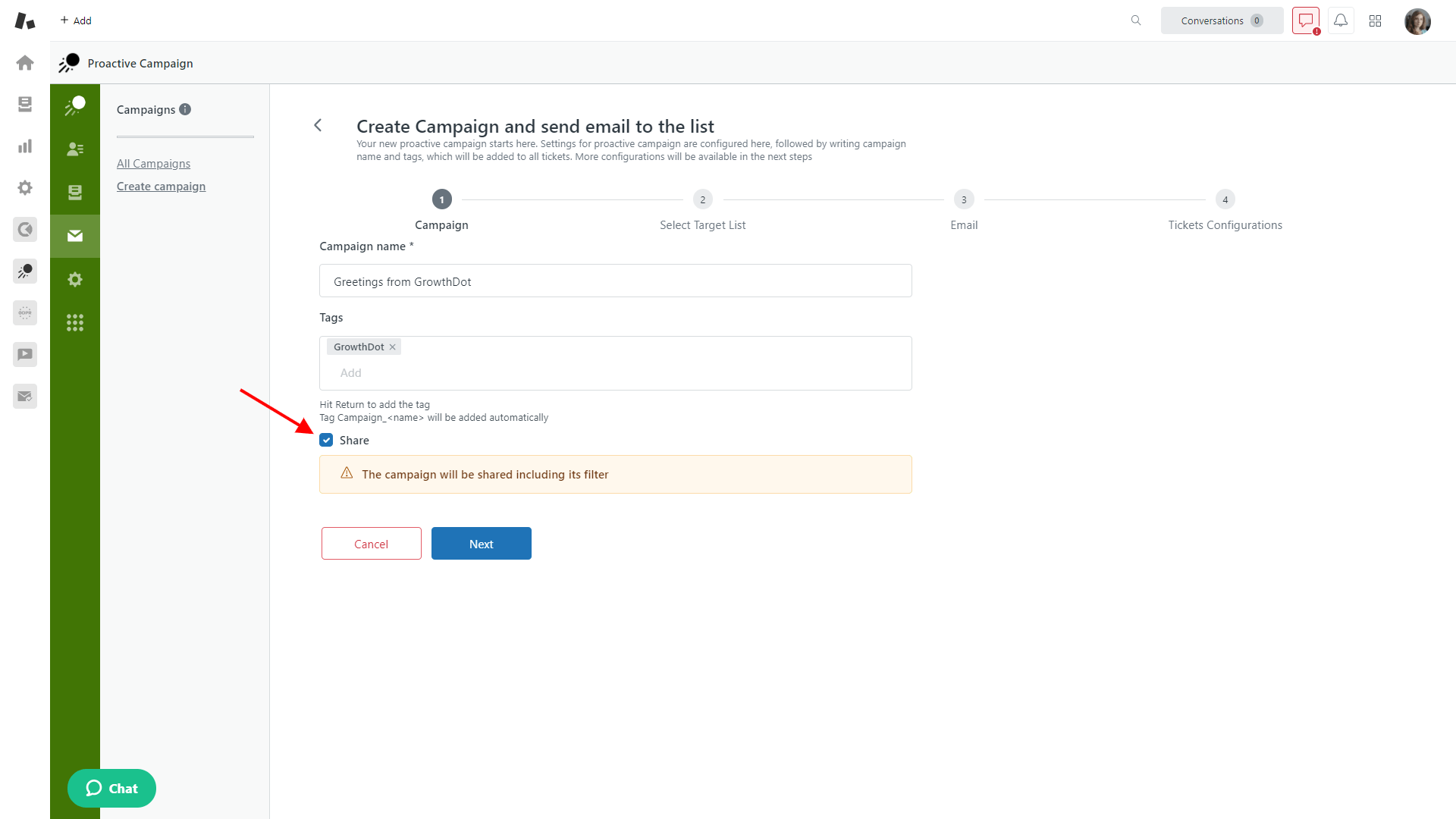 Share Campaign
Add custom fields in CSV file
Adding a custom field to the imported CSV file is another requested update from our clients so we didn't have any doubts about its development.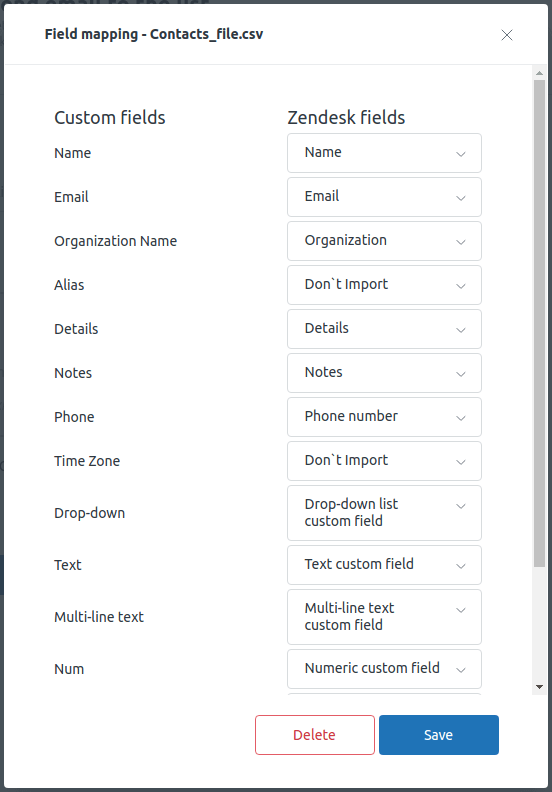 Field Mapping
If you want the custom fields to be filled in, just add the necessary columns to your CSV file and put in your data. Later, during the import make sure that the fields in mapping match the types of your fields. For example, match Numeric custom field to Num or Multi-line text custom field to Multi-line text. As you noticed, there is a wider amount of variables to select now.
Send internal notes
From now on, choosing the option of sending internal notes is available during the creation of a new campaign. You just need to check the box in the email tab under the email body. After you save the changes the tickets including an internal note in the "Email body "will be created, but the requester won't receive an email notification. This feature can be useful for internal communication as you can include agents' contact lists in your campaign.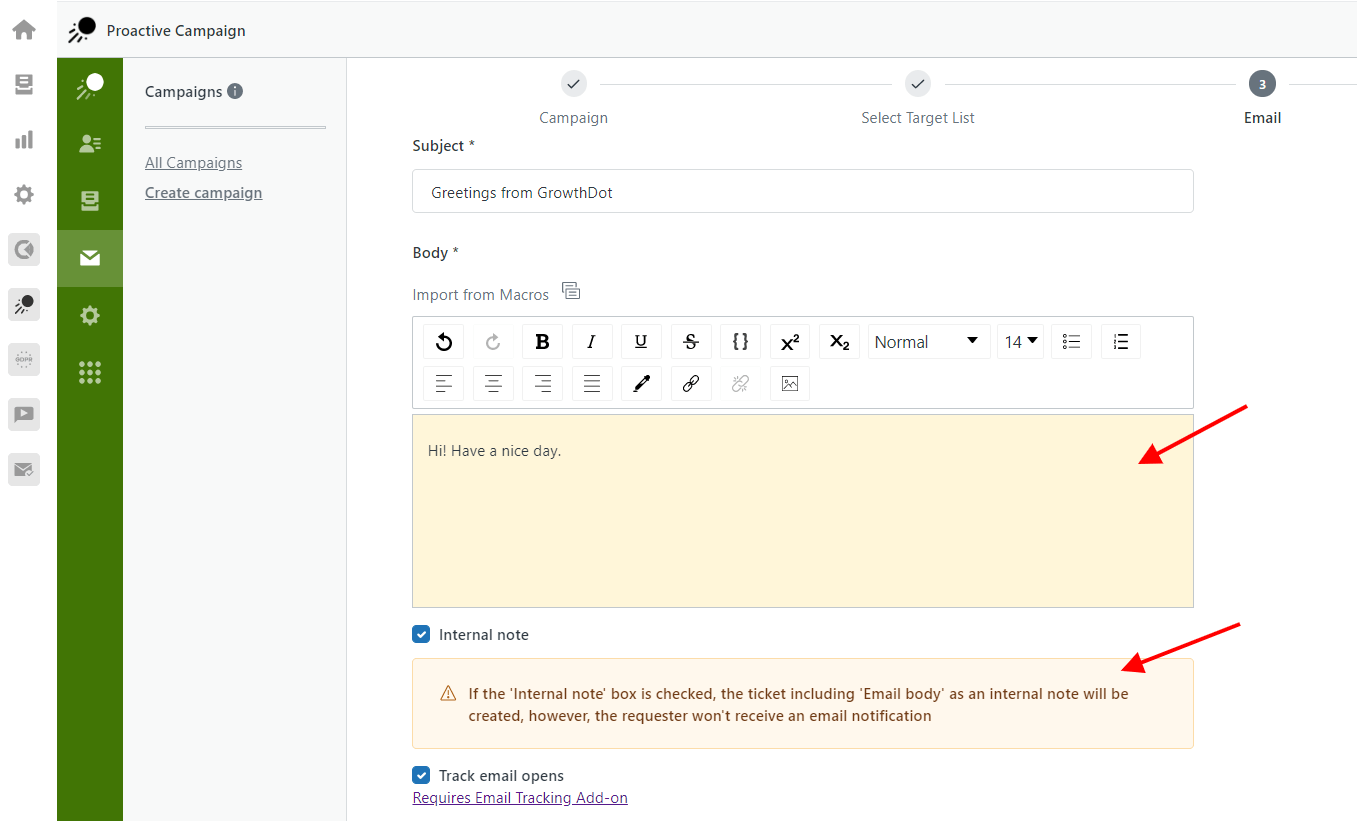 Internal note
And that's all but only for today, as we never forget to enhance our products' functionality.
Try Proactive Campaigns for Zendesk!
Send as many bulk emails as you need in a few clicks using Proactive Campaigns for Zendesk. Share and schedule your campaigns, assign them, set triggers, import CSV files and add formatting to your emails - all these features and even more are available as well.
Using our apps is a great decision to power up your Zendesk! That's why we recommend testing other custom apps, Zendesk theme customization, and Zendesk consulting services.
Be aware of all upgrades
Don't miss the latest news
Read more