Recently, the GrowthDot team updated the "Create new campaign" page view to improve the UX.
If you're reading this article, you probably already know the main purpose of Proactive Campaigns - reaching out to numerous customers at one time. Recently, we updated the view of the menu where users can create their own campaigns. Thus, we decided to divide the process into several stages, each one having its own purpose. Thus, it is easier to understand why and how to create a campaign for the optimum result. Now, let's see how it works after the update.
Updated "Create campaign" menu
After you click the Create campaign button, you will be end up on the first stage - Campaign stage. Here, you will have to name the campaign and set the tags (the app will add these tags to the future emails it will create within this very campaign).

The next step is selecting the contacts list. At this stage, you will have to select the list of users to send the campaign to. Proactive Campaigns will provide you with two options - to choose from existing contact lists or import a CSV file with the necessary contact information.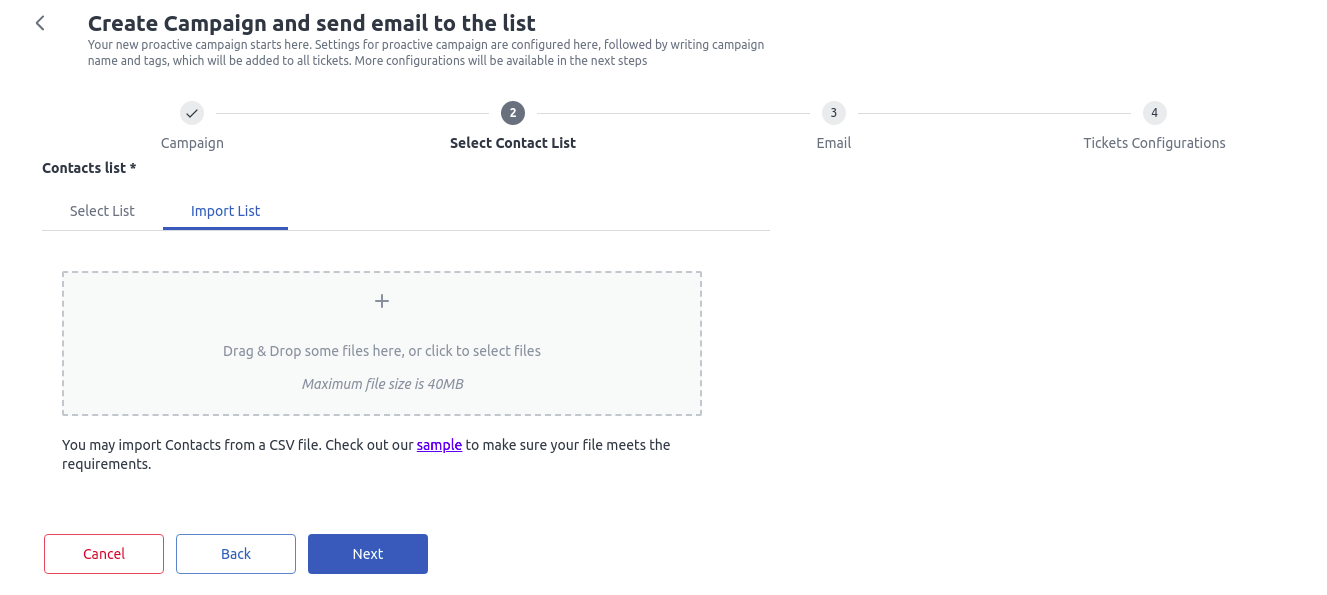 Stage number three is for creating an email itself. Here, you can write out the email subject, body, add attachments, and set the tracking of email opens (if you use the Email Tracking plugin).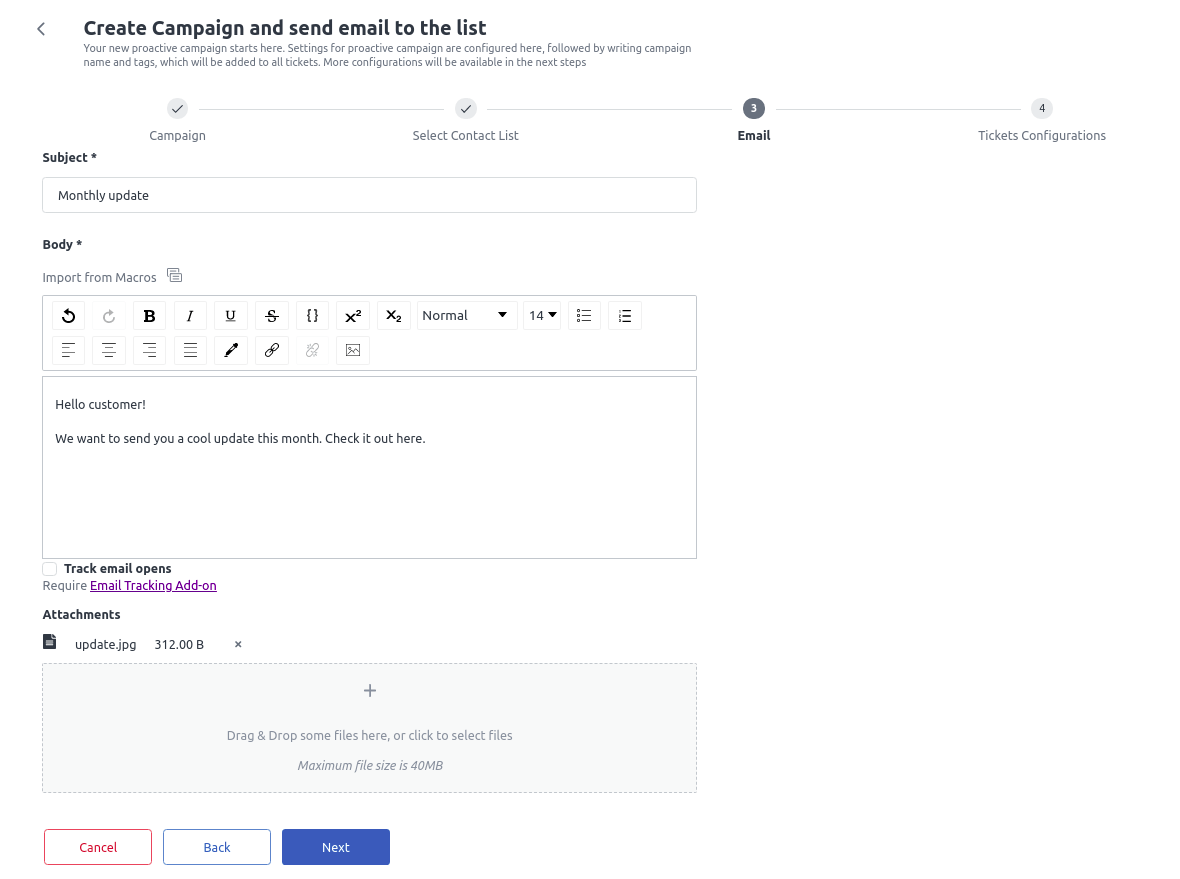 Last but not the least is the Ticket Configurations stage. It is designed for you to:
Choose the ticket form (for the tickets that will be created during this campaign)
Choose the ticket assignees (tickets will be assigned to these agents, groups, or brands), and
Schedule the campaign if needed.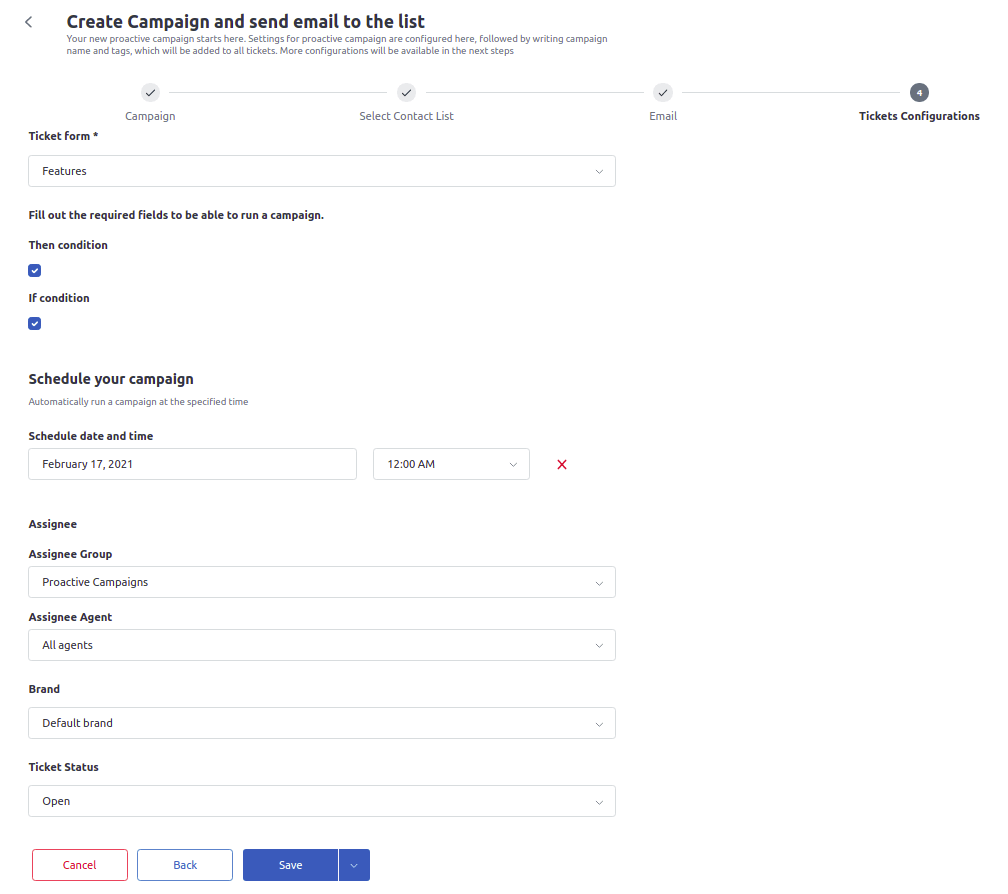 And that's basically it. We didn't change anything significantly, although the new appearance of the "Create campaign page" will help you understand the process easier and pay more attention to details that may seem insignificant at first sight.
We hope that you will enjoy the new view of the "Create campaign" page and take full advantage of the functionality it offers. If something wasn't clear enough, you are welcome to send our friendly team a message.
Try Proactive Campaigns now!
Haven't tried Proactive Campaigns yet? Set up a free trial and test the functionality for two weeks without charge. Try Proactive Campaigns and enhance your support performance and quality with an accessible and affordable plugin.
Get to the new level of customer support with GrowthDot
Try Proactive Campaigns or our other plugins
Try now